We Are Mythical: Laura Ulmer, Sr. Director of Product
---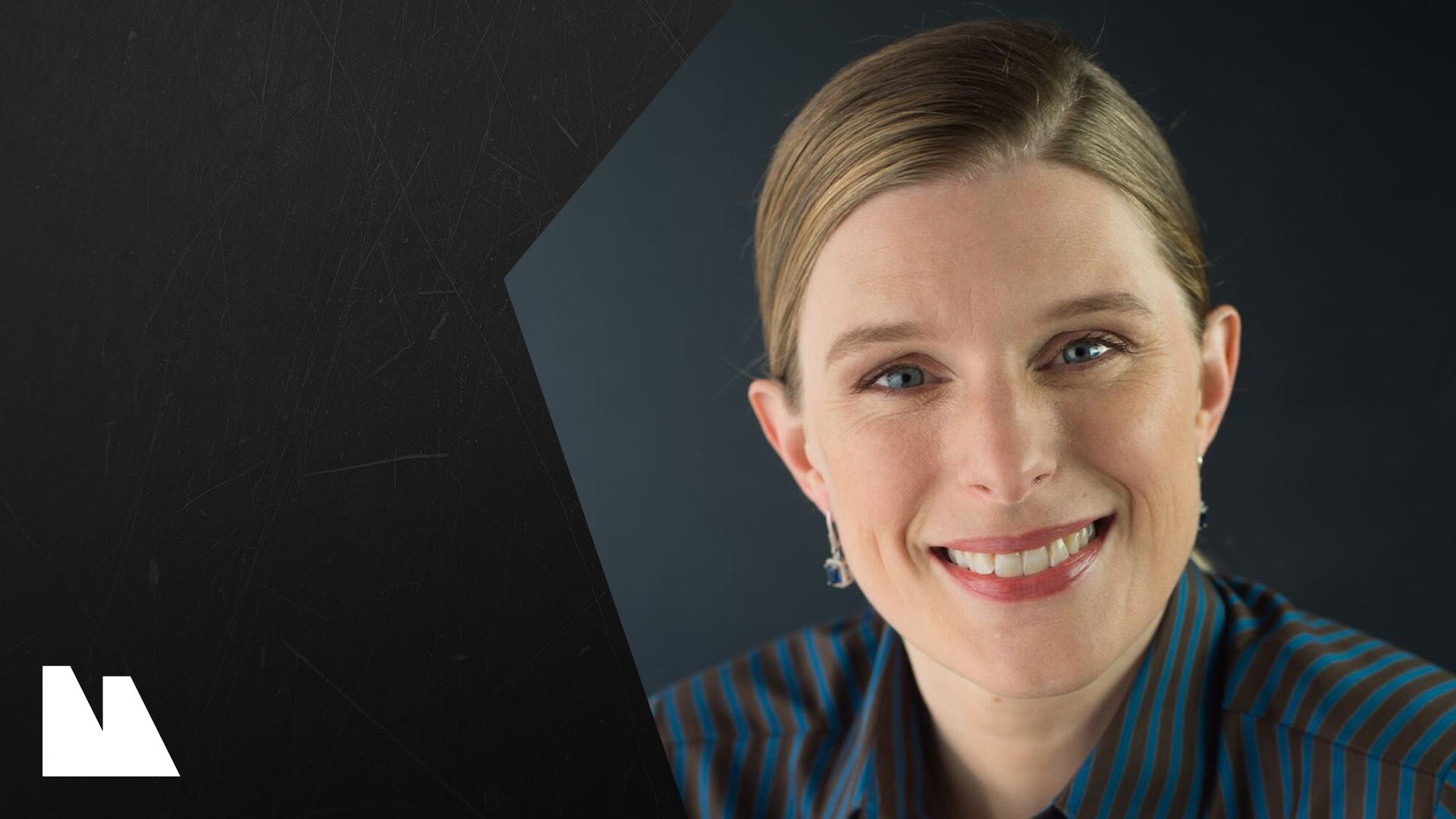 Laura Ulmer, Sr. Director of Product at Mythical Games, is not only a lover of video games and studying product experiences (more on that later), but it would be more than fair to say that they are a Renaissance Person of sorts. From distilling spirits and writing fiction to playing wood flute and painting, their breadth of skill and interest is fascinating, to say the least. We would also be remiss not to mention that they train their cats to perform circus tricks. Seriously.
So what's Laura's story, and why did they end up joining Mythical Games? We sat down to chat with them about just that, as well as their thoughts on leadership and what matters to them most.
Q: What made you decide to join Mythical Games?
Culture, Opportunity, and Mission.
Mythical Games presented me with the opportunity to truly lead and be supported. As a woman in tech, I have seen it all from obviously horrible things to the backchannel "ol' boys club" quietly governing my scope, authority, and empowerment.  
Given that I had people close to me already working at Mythical Games for nearly a year, I already had an inside perspective about the authenticity of their dedication to diverse perspectives and true inclusivity. In short, it is real. The leadership team is focused and serious about physiological safety and trust and has built that into their core values.
Yes, there are 'career goals' I have that Mythical Games offers me the chance to achieve. Still, more importantly, they are offering me the responsibility of stewarding a constructive, accountable, and inclusive culture. As a product leader, I don't believe there is any other way to deliver incredible results. Teams need information, safety, freedom of action, and open inclusion in order to meet our customers in the market with what they want and need.
If you are seeking refuge from a toxic environment and are dedicated to doing your best work in kind and inclusive collaboration with other amazingly talented people, talk to us.
Q: What was your career path up until this point, and what got you interested in Product?
Ha! It was an accident.  I started my product career as an Associate Product Manager at Big Fish Games (BFG).  I actually didn't know anything about the product management discipline.  I had lost my role at Washington Mutual in the 2008 crash, where I had been in the Technology Leadership Program run by the office of the CTO. It was rotational, so I was able to cover a wide breadth of banking tech in those two years.
Big Fish let me in, and I fell in love. Talented folks there introduced me to what it means to focus deeply on your customers, ask questions, test, leverage communities, and care about nailing the jobs that the product needs to do for the customers.
Every role I've taken after that has led me on a path of discovery and a study of failure patterns and how to observe customers. That's right, failure patterns and observing them. Ways of leading and listening to people, creating processes, and using tools that have led to poor business results.  Here's the implicitly communicated lie that those who hustle and get on panels will often propagate: "Success is natural if you are not succeeding; you're a loser and don't have what it takes to lead big things."  
The bottom line is if you have no way to observe your customers and talk to them, and you are not studying what produces failure in the things you're working on, then you are not learning what needs to be delivered or how to deliver it to build a successful product business.  
Talking about the roles I've held that lead me here is far less interesting than spending time on the learnings I've gotten from all the failures I've witnessed and been part of. It helped me understand what kind of product leader I am, what my values as a leader are, and how to build my job box of skills and create successes that landed me an invitation to come deliver on the promise of the Mythical Platform.
Q: In your opinion, what is the difference between leadership and management?
The concept of "management" focuses on using authority to organize and control the execution process and the people involved.  It has nothing to do with leadership, in my opinion. I've worked for a lot of managers, but of all those, I can count on one hand how many of them I felt were leaders.
The distinction happens for me in two dimensions. Leaders are not always in management positions and don't need authority or power over others; instead, they influence others through trusting relationships.
And lastly, leaders act first from a place of generosity when assessing people's intent, without losing sight of possible harmful intentions that show up from patterns. They choose courage over comfort and sit for the difficult conversations, that if done well increase understanding, build trust, and create shared meaning.
Q: Given that, what's YOUR leadership style?
That's an interesting question, and that answer depends on the demands and constraints of the situation. In my opinion, there isn't a one-style-fits-all style of leading.
That said, I center responses to situations in my values; growth and courage with a healthy portion of curiosity.  My commitment is that every person I work with will have the opportunity to grow and feel safe choosing courage over what is easy or comfortable during work and collaboration.
Q: If you could give yourself from five years ago advice, what would it be?
If you want to become an influential leader in your organization, focus on building authentic trust, especially when you struggle for common ground.  If you find that you are working for people you find insufferable, toxic, abusive, and incompetent in a culture that enables them; chances are you don't want to be a leader there or an employee for any longer than it takes to build a path out.  
Discover and write down your values, then seek a workplace that matches those values and aligns with your interests; don't wait or equivocate.
Q: What's your favorite game and why?
This is a topic close to my heart because I only recently came back to video games after decades away. I grew up with an Atari, then a Nintendo console. I was a back-seat gamer during high school but was rarely invited to join in. When I was, it was an extremely uncomfortable experience.
I had always played casual mobile games, but I didn't come back to console until about two years ago because my partner is a Producer, and more than that, games are a part of him. I gave in to facing the steep learning curve of developing the fine motor and hand-eye coordination required to play today's console games. So for me, returning to gaming is a love story about moving through resistance and past bad experiences out of a desire to connect.
To my partner's credit, he is an incredible teacher and conscientious 'curriculum' builder. So he intently set about picking games that would build me up and that we could play together and, in the process, shared his love of design, world-building, and story. In doing so, he taught me about fun, feel, and the magic of well-told stories in beautiful worlds. All that being said, here are some of my favorites:

Stardew Valley - We built our 'dream home and farm'!
Unraveled Two - I experienced dopamine delight and satisfaction in beating a co-op puzzle platform game.
It Takes Two - A year and 160+ hours of play later, we played "It Takes Two" and beat it.  That game is incredibly designed.
The Last of Us 2 - Empathy for your enemy, what a powerful story.
We Are Mythical, Are You?
Are you excited about the prospect of working with Laura and other talented, interesting, kind people? Take a look at our Careers Page for the latest open roles, and follow us on LinkedIn, Twitter, and Instagram to keep up to date on all the latest Mythical Games news!




---