Mythical at Home: Lunar New Year 2022
---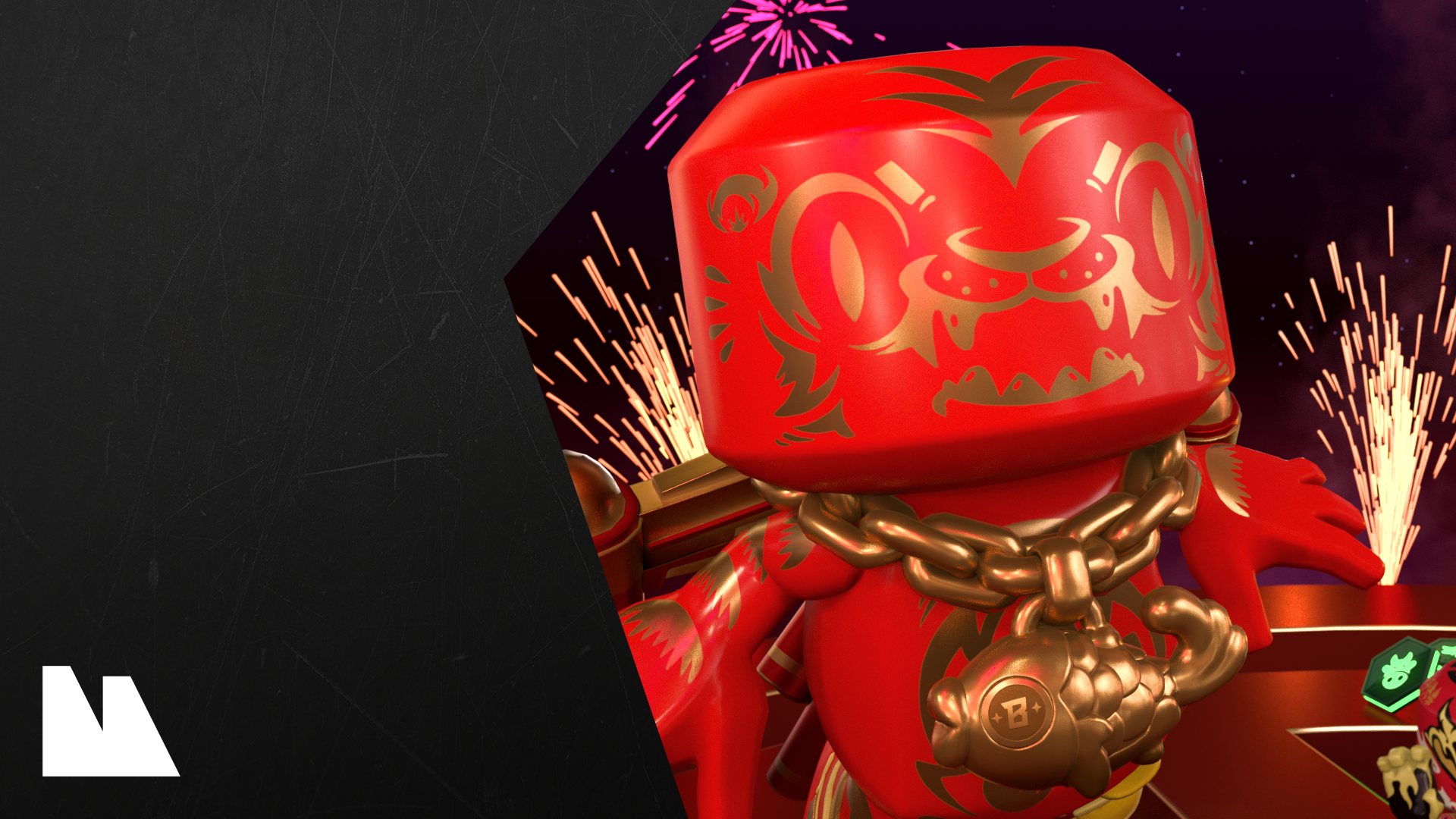 Happy Lunar New Year from the Mythical Games team! For those unfamiliar, Lunar New Year is a holiday originating in East and South East Asia and is celebrated worldwide. This year, we wanted to highlight a couple of the key team members who have brought The Year of The Tiger and last year's Year of The Ox to the world of Blankos Block Party. We chatted with Wing Cho, Sr. Game Designer, and Mel Chang, Concept Artist, on the inspiration for both this and last year's LNY-inspired Blankos and what the holiday means for them personally.

What inspired the creation of last year's Lunar New Year Blanko accessories, and what role did you play in this year's LNY Blankos?

Wing Cho: So, a couple of years ago, there was an episode on TV of Fresh Off the Boat, a sitcom featuring an Asian American family celebrating Lunar New Year.  That episode really made a huge impression on me because I had never seen anything like that on prime-time American TV before.  It was a big deal for me.  

So, when Blankos came out a little over a year ago, that moment in TV inspired me to push for something here to help celebrate the Year of the Ox in our game.  We didn't have the resources to do a major release last year, but having those few accessories was a nice way to acknowledge the holiday, especially to our players who celebrate.  

But it planted the seed to prep and do something more for this year's Year of the Tiger!  This year, we have a whole Party Pass full of Lunar New Year-inspired Blankos and accessories, which seems fitting since I am also one of the people involved in setting up all Party Passes.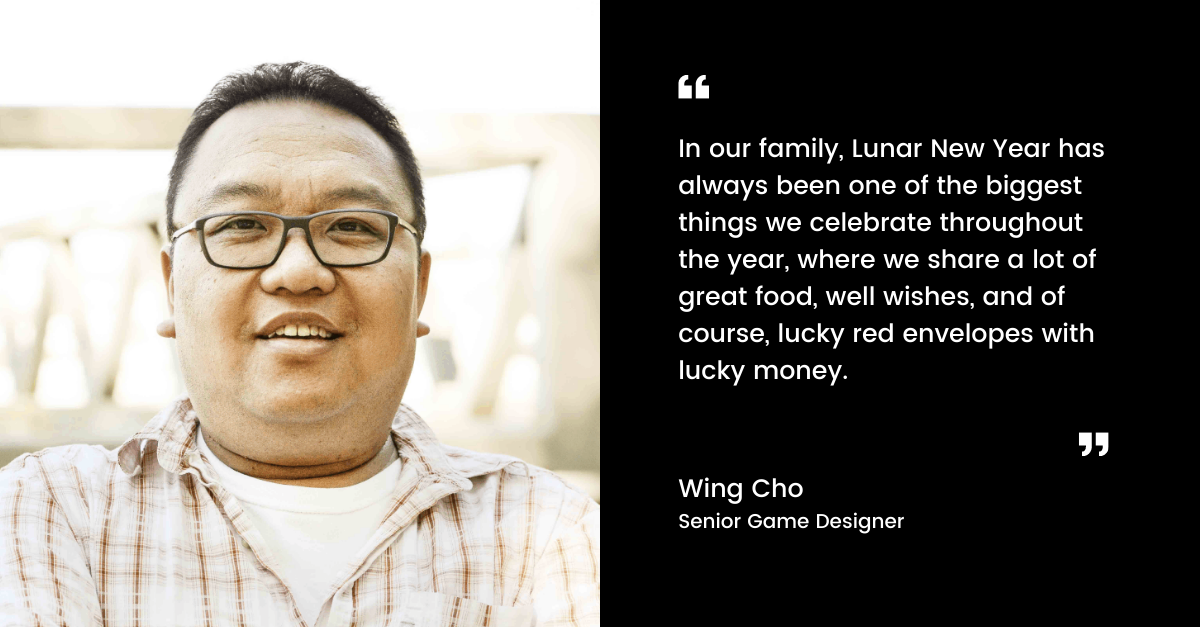 Can you share a little about how you and your family celebrate Lunar New Year?

WC: In our family, Lunar New Year has always been one of the biggest things we celebrate throughout the year, where we share a lot of great food, well wishes, and of course, lucky red envelopes with lucky money.  One of my favorite new traditions is everyone (mom, dad, siblings, cousins) plays games all night long, putting some of our lucky money on the line. It's my favorite
because I am often the one that comes up on top.  It must be because of my Year of the Dragon birthright!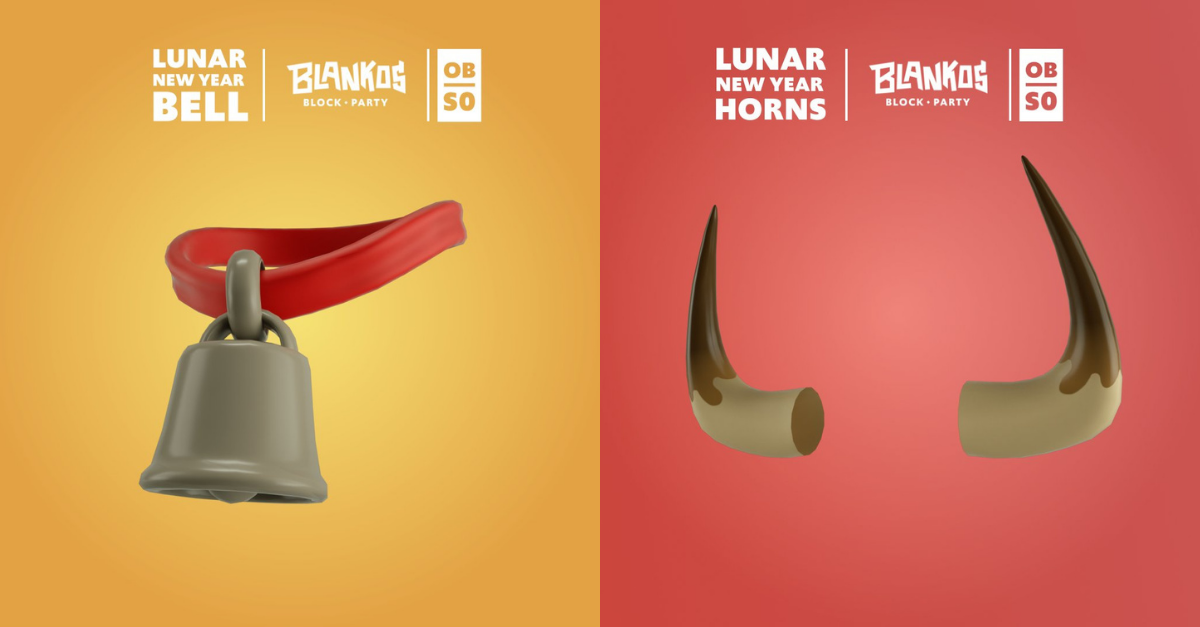 What inspired the creation of this year's Lunar New Year Blankos and accessories? What were some of your favorite parts to work on?

Mel Chang: This year is the year of the Tiger! In Chinese lore, those born in The Year of The Tiger are meant to be courageous and born leaders. They also crave attention and are known to be assertive. Thus, this year's skins had to be extra bold!

Additionally, Lunar New Year is a loud and explosive celebration. It's meant to be shared with both your family and your community. As we are launching this game in a multitude of countries, and as an Asian American, it's a big priority to me to make sure everyone feels like they have a special invite to the party through the skins we release.

Tygra is inspired by both the street style and graffiti culture we embrace as well as the mark-making used through calligraphy and Chinese painting. Grand Master Jin is inspired by the ornate paper cut-out art hung on walls and windows of homes and stores each year, which depict the animal of the year and evoke happiness and good luck. Scarlet Crash is inspired by the dragon and lion dances that take place each year, this dragon features the patterning that appears on the pants of the dance costumes and flaunts an energetic design full of bold, clean, graphic shapes and a sharp aesthetic that contrasts Grand Master Jin's rounder shape language. They also have little "fu" decorations on the backs of their feet. Fu means good luck and is a character typically hung upside down on doors to pour out good fortune on one's own house every time you open and close the door. Similarly, Jin shakes out good luck on the party every time he stops his little feet around.

Finally, accessories are truly where I love to play. This is where we usually get to pepper in effects and some extra flair and personality. Here, I get to insert genuine parts of my nostalgia from both my American and Chinese upbringing. Jokes are less funny when they're explained, though, so I'll let you all put the pieces together.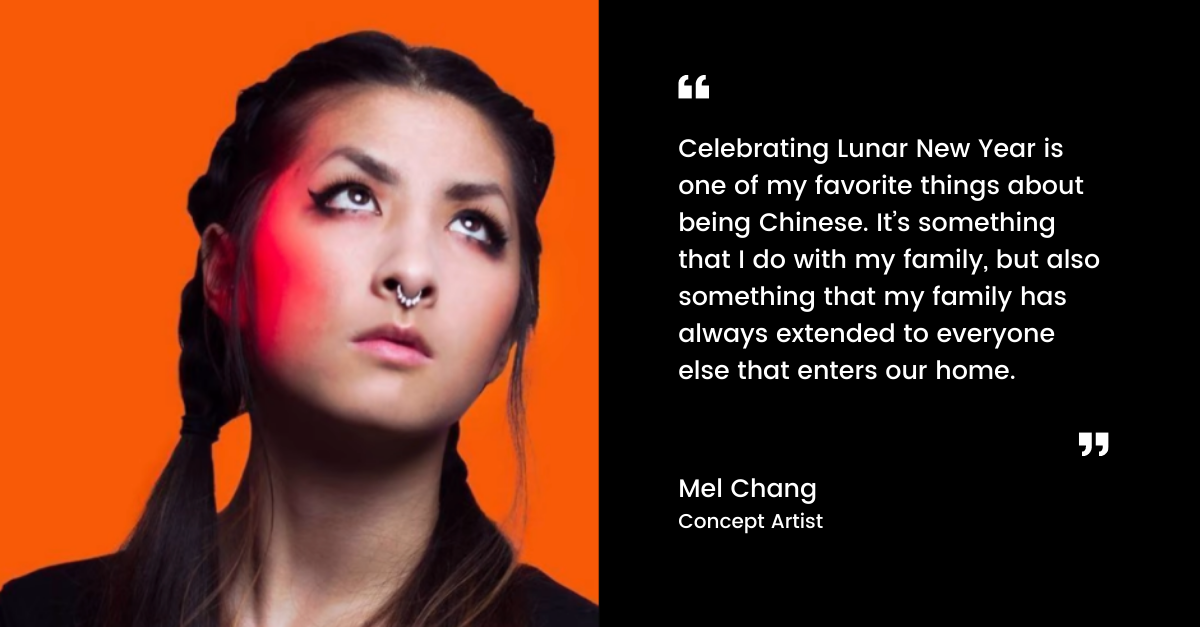 What importance does Lunar New Year have in your life?

MC: Celebrating Lunar New Year is one of my favorite things about being Chinese. It's something that I do with my family and something that my family has always extended to everyone else who enters our home. My mom is a piano teacher, so we have all kinds of people from all backgrounds seeing how she uniquely decorates according to her personality and culture. She does all the traditional work of hanging red couplets that dictate blessings for our home and family on each side of our door. Still, she always sets out Chinese candy for her students and their parents to snack on and displays her complete collection of Chinese-themed Hello Kitty plushies that she would place on every other step of our main staircase.

Like many families, we also keep our Christmas tree up long past due. However, ours becomes a "Chinese New Year" tree and becomes redecorated with red couplet-themed ornaments, golden koi fish, and paper cranes. When it comes to family, we also go out for dinner and eat specific foods that may sound similar to "luck" or "prosperity," ie. We eat lettuce-wrapped foods because the word for lettuce sounds like the word for prosperity in Cantonese. The word fish sounds like the word for "leftover" or "extras," so we always eat fish so that you have "leftover" wealth. The whole point of this holiday is happiness, fun, money, luck, and exploring a sense of whimsy within your culture and language. However, my absolute favorite thing has always been watching lion dancers perform and fight in restaurants and shops!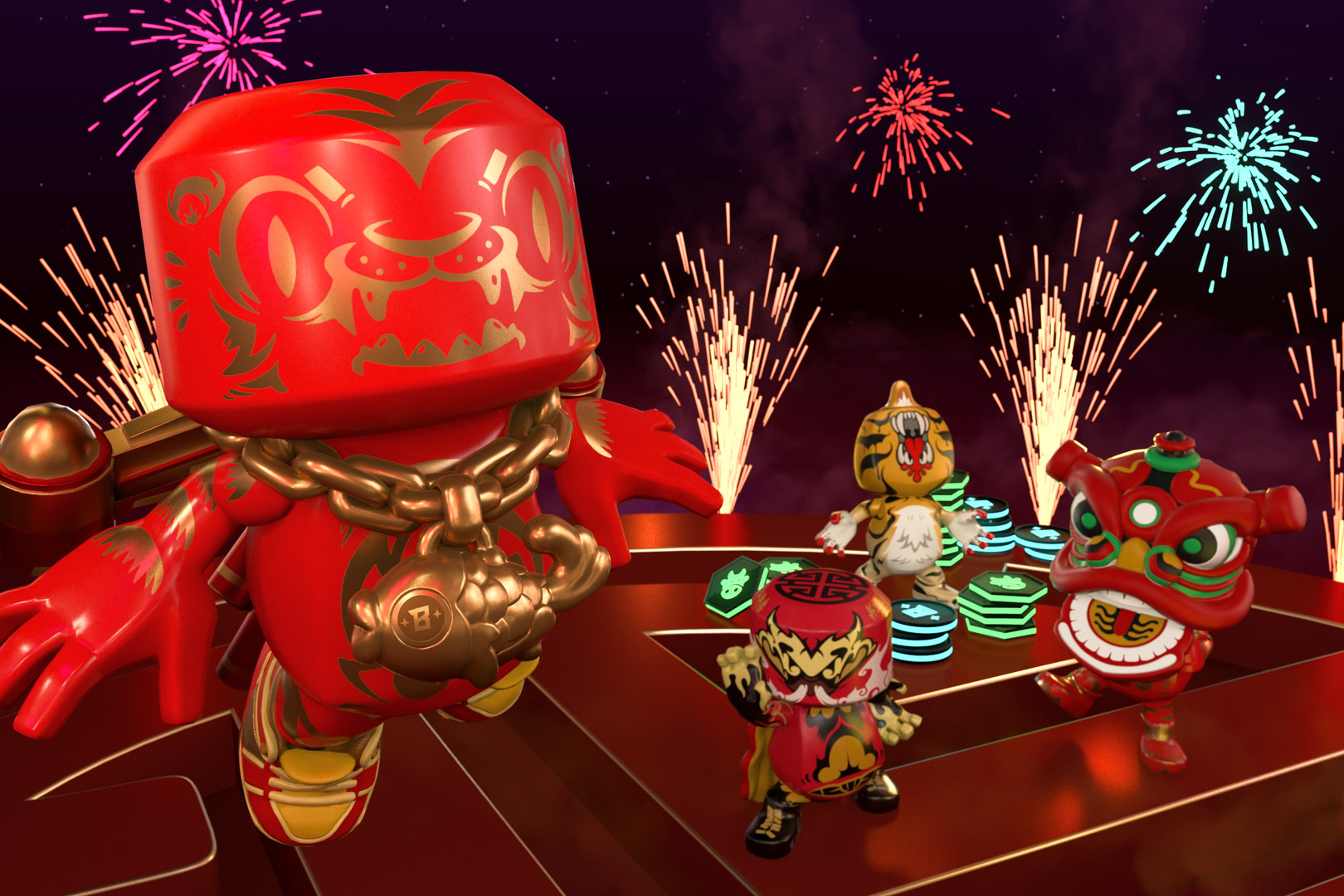 We Are Mythical

Want to work with talented, creative teammates like Wing and Mel? Check out our Careers page for information on open roles we're currently hiring for!
---