The Burberry Blanko and Accessories drop August 11th!
---
This is the drop of all drops Blankos fam! Our biggest announcement of E3 2021 was the innovative partnership with the iconic luxury brand, Burberry. We cannot be more thrilled to welcome this brand into the Blankos Block Party metaverse.
Today we're sharing details for our biggest drop ever; the Burberry x Blankos collection. Through this drop, Burberry and Blankos are changing the landscape of fashion, NFT's, and gaming. Here's all the info you need to get ready for Burberry x Blankos.
We will be releasing one very limited-quantity Burberry Blanko and one limited-quantity accessory, as well as two time-limited accessories featuring Burberry's new TB Summer Monogram. This Blanko and accessory drop is part of Burberry's B Series, which has frequent drops including this Summer edition.
The prints on the Sharky B Blanko and Burberry accessories are a celebration of Burberry's TB Summer Monogram collection. Youthful, bold and awash with refreshing new colourways, it is a collection inspired by free-spirited adventure and the spirit of summer.
The Blanko and Accessories will be dropping into the in-game store and the webstore on August 11th at 3PM PDT.
Burberry Blanko: Sharky B - Only 750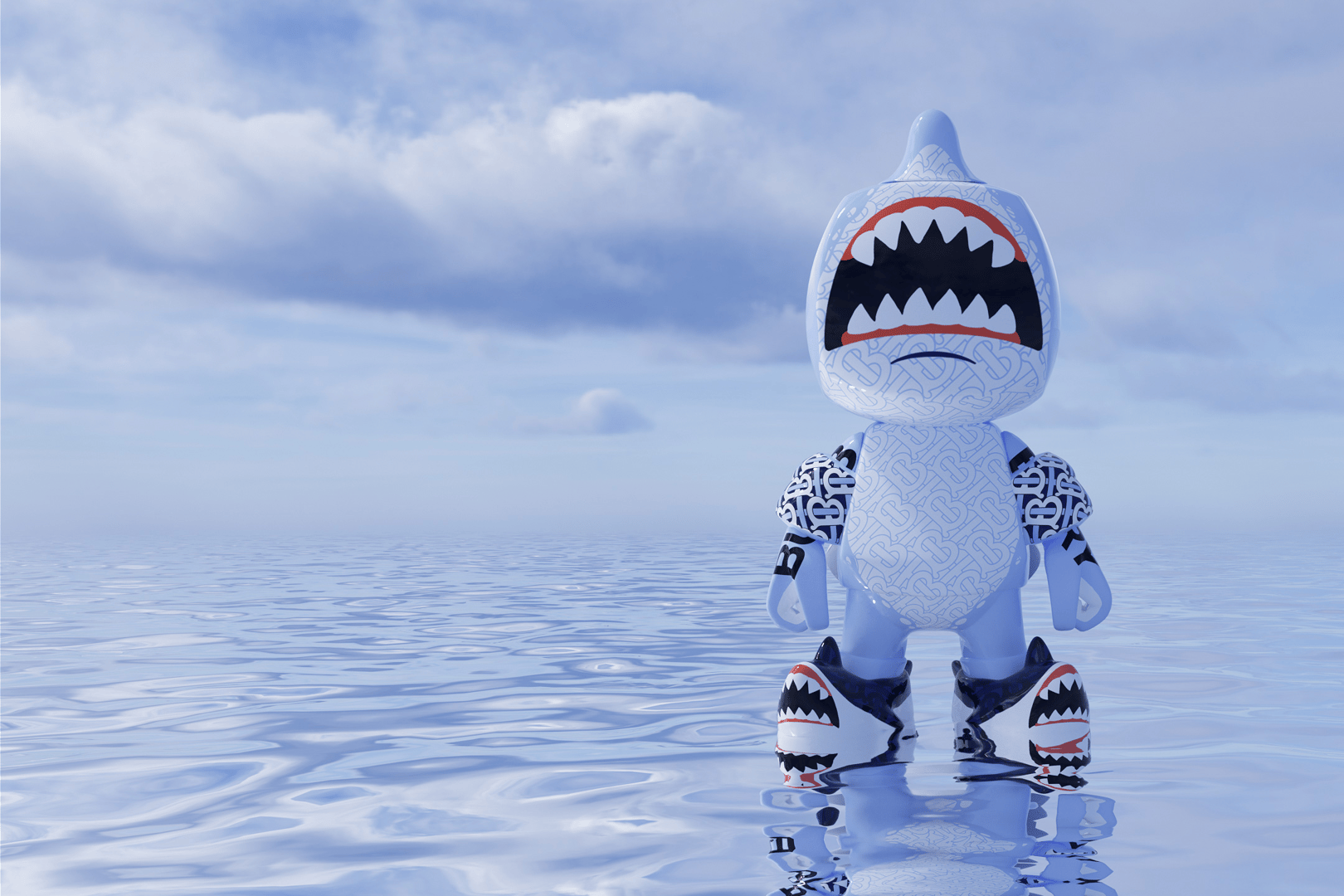 Beware the waters, fam. The Burberry Blanko is coming at you fast! This Blanko is designed to reflect the iconic Burberry TB Summer Monogram collection, while keeping it fun and light for the summer.
Because of the scarcity of this Blanko and the huge partnership with Burberry, the primary sale price will be $299.99 per Blanko or 30,000 Blanko Bucks in-game. There will only be 750 mints of this Blanko, making it extremely rare. This is the creme de la creme of Blankos.
Burberry Jetpack - Only 1500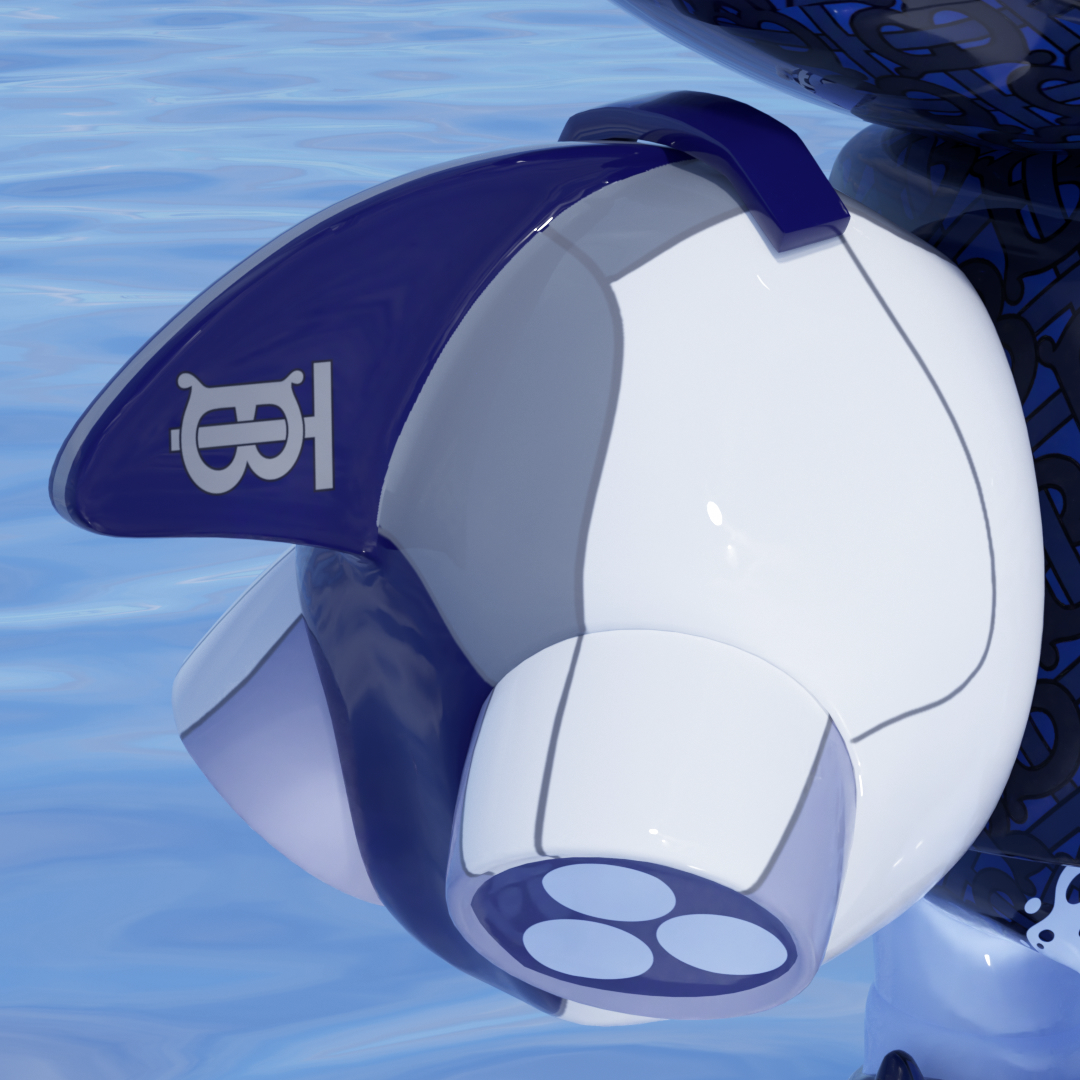 What better way to deck your Blanko out with the most unique jetpack accessory ever released? The jetpack displays a hologram of the TB Monogram on the ground as you move around. You will not want to miss this!
The Jetpack will be listed for $99.99 or 10,000 Blanko Bucks each, with a mint quantity of 1500.
Burberry Pool Shoes - unlimited mints for 2 weeks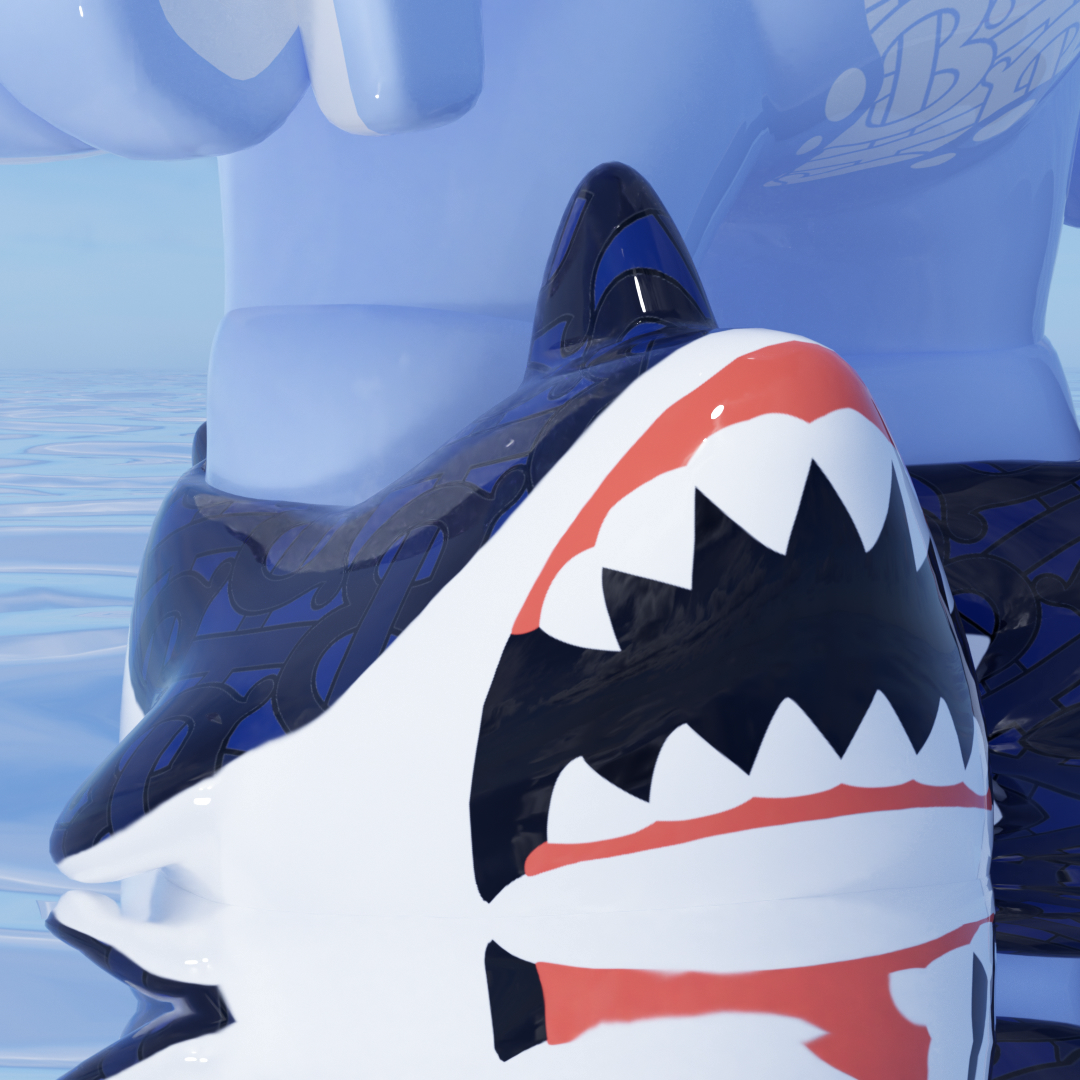 The only way to deck your Blanko out with the finest kicks is with the TB Summer Monogram Shark Shoes. The Burberry shoes will be the talk of the Junction, and you do not want to miss out on these. They will be available for $49.99 or 5000 Blanko Bucks and will be available for 2 weeks until August 25th.
Burberry Arm bands - unlimited mints for 2 weeks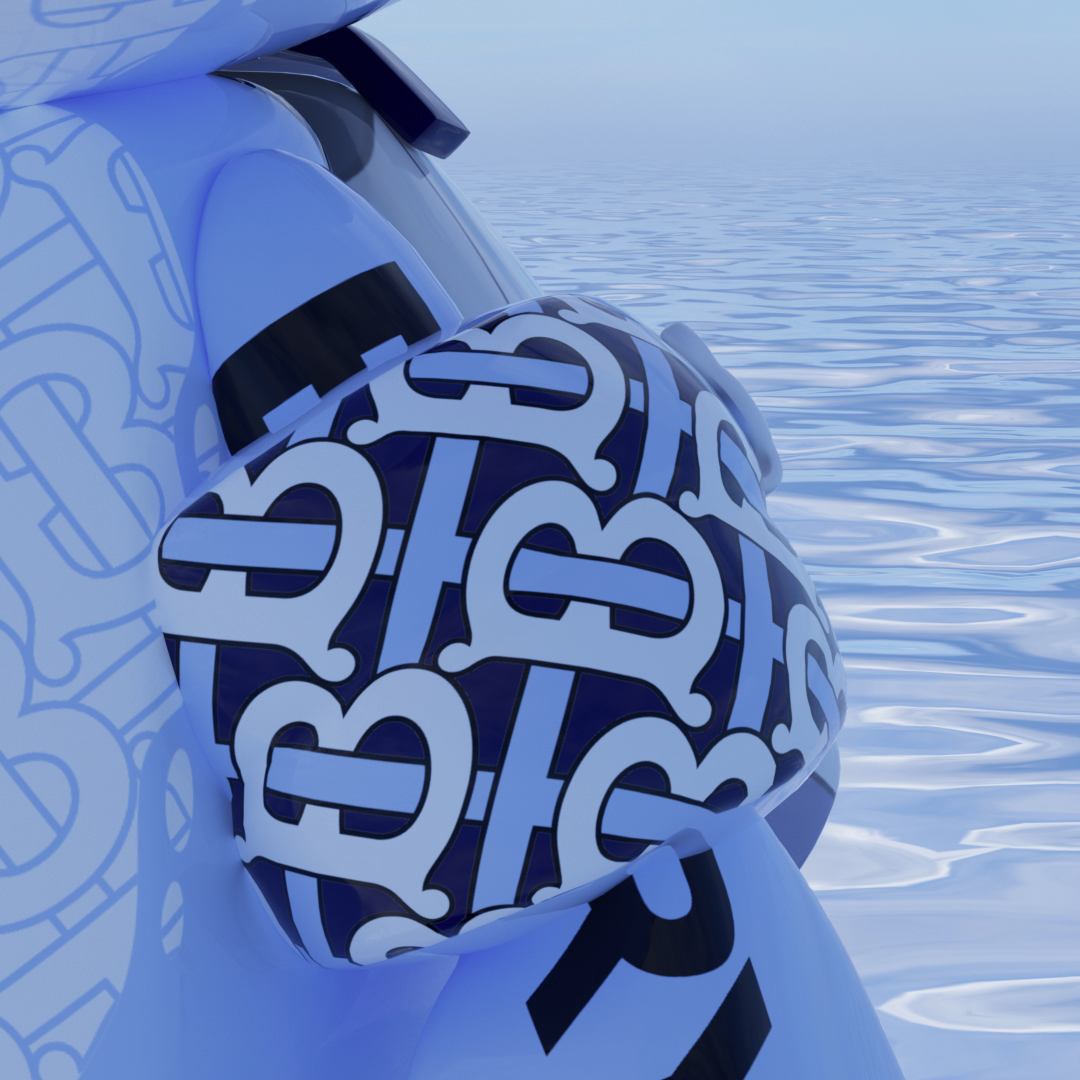 Left shark fin, check. Right shark fin, double check. We ready! The cake topper on this Shark and Summer themed drop are the TB Summer Monogram Floaties! These will surely get the rumor mill swimming as you dive in the deep end. These will be available for $24.99 or 2500 Blanko Bucks and will run for 2 weeks until August 25th.
So in summary, this is to-date the biggest drop we've ever done, with the biggest brand we've ever worked with, and is going to be absolutely amazing! We can't wait to see you in the Junction with Burberry drops.
---