---
Hey, everyone! We've got quite the exciting patch deploying for Blankos Block Party on August 25th, at 10:00 AM PT! There will be a 5 minute downtime at 9:55 AM and the update will be live at 10AM PDT / 1PM EDT / 18:00 BST.
It's hard to balance with everything listed in this patch, but I'm certain there's something new that U and I might notice... I'm not giving you a pass if you aren't up to reading these notes, so without further ado, let's get things into effect and see what's in store for you all!
New Party Pass
The release of this patch kicks off our new Party Pass, Hustle & Glow! This new pass is jam-packed with 6 new NFT accessories, new emotes, gumballs, XP chips, Moola, Blanko Bucks, and a new NFT Blanko, Cabinet_Man.exe! You can read more about it here. This is one party you're not going to want to miss!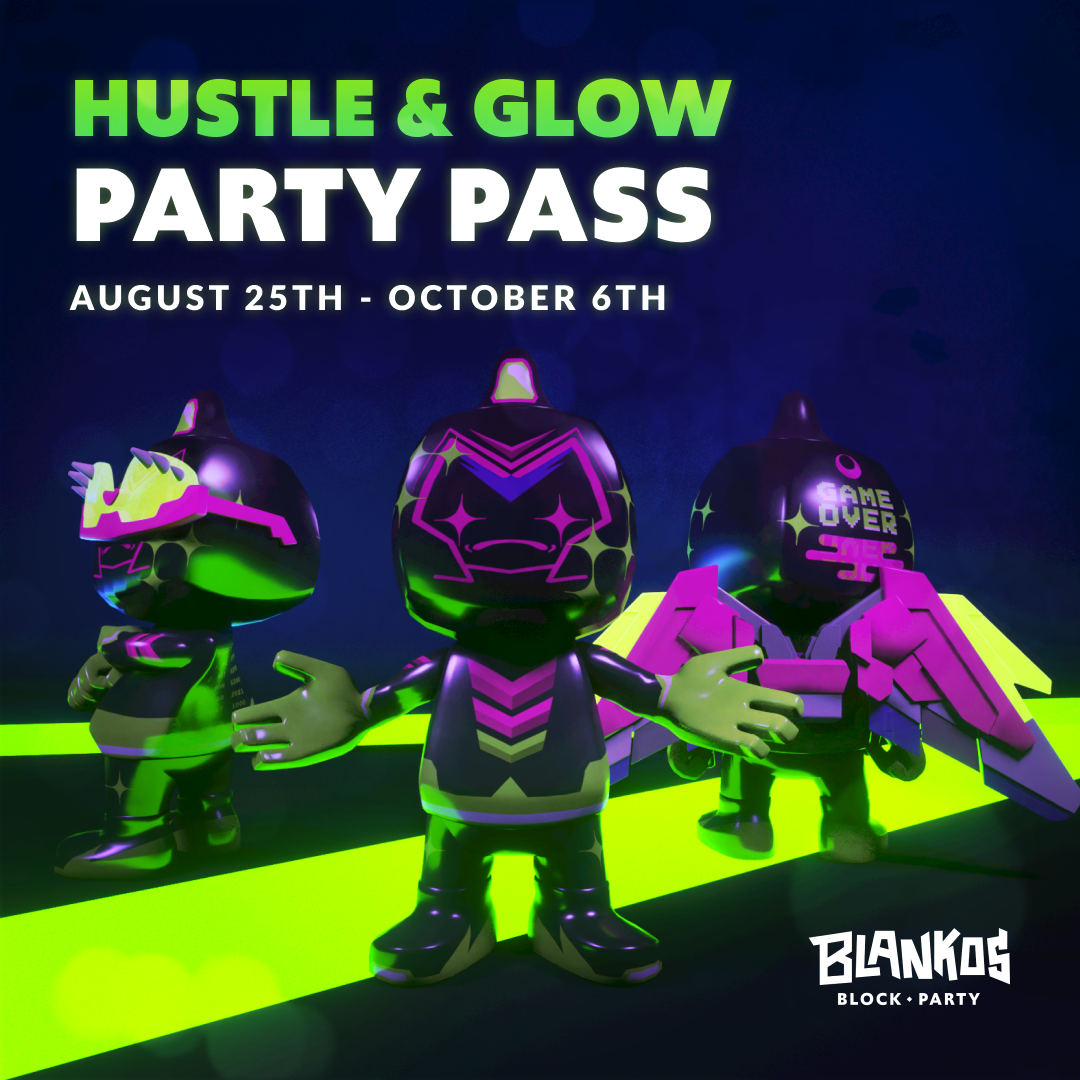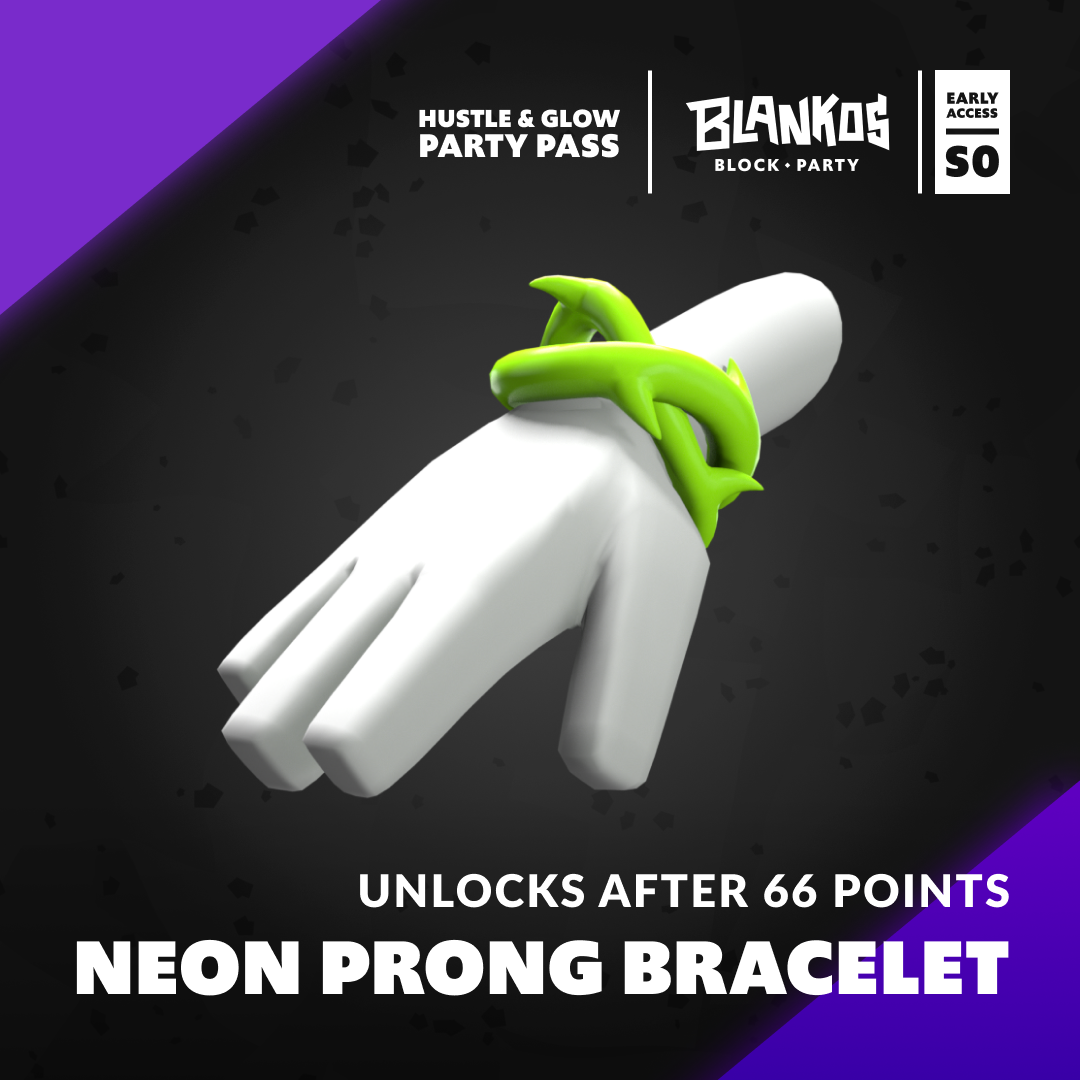 STORE UPDATE - 8/25, 3 PM PDT
BURGER SAN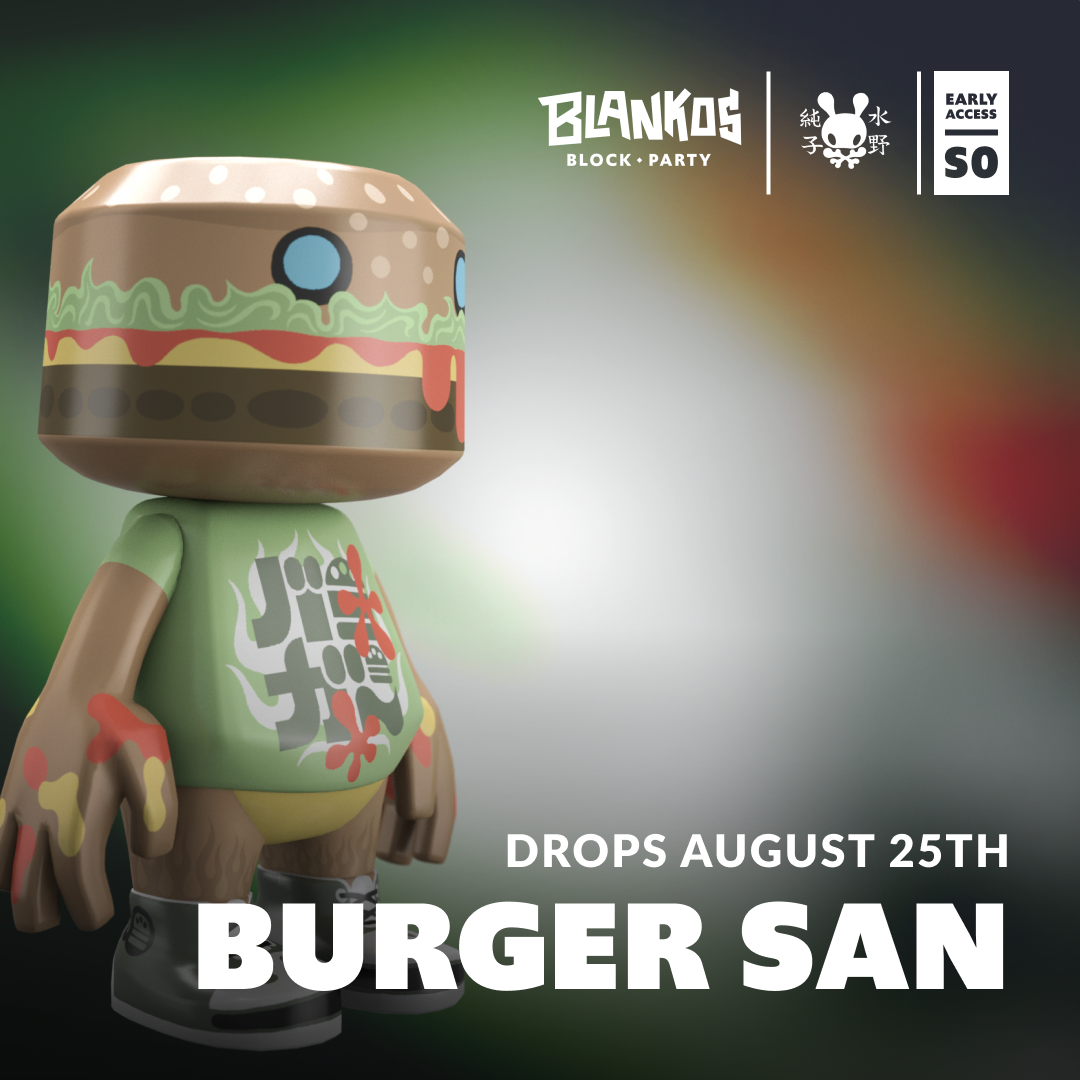 It's time to cook up some fun with this new limited quantity Blanko! With only 2,000 available, you can take this little guy to go for the price of $29.99 in the web store or 3,000 BBs in-game!
Limited quantity items have a cap of 4 units per purchase on the web store.
New Emotes
Make waves for this new emote! Swim will be available for purchase in-game!
Catch the fever! Boogie Fever will also be available for purchase in-game!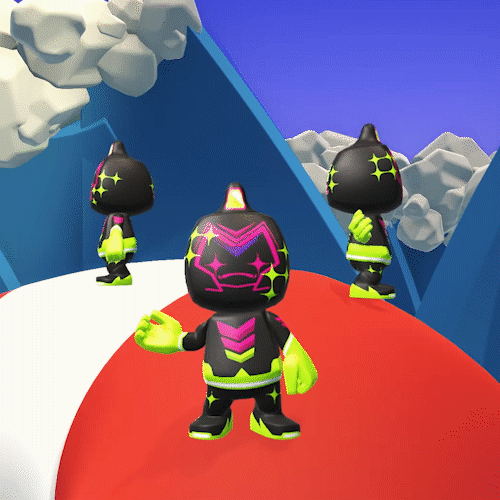 Items Leaving
This is your last chance to pick up these items from either the in-game store or on the web store.
Some of the items listed below are only available for purchase within the in-game store.
Burberry
Sharky B. [SOLD OUT]
Burberry® Jetpack [SOLD OUT]
Emotes
Consumables
Half n' Half Blend gumball
Tutti Frutti Freeze gumball
Game Updates
Health & Shield Bar
It's finally here! Our visual health bar has arrived! Keep track of the health of both you and your bubble with this amazing visual addition to our new UI. Speaking of which...
New UI
We've revamped our entire UI. From the menu, to the Party Pass screen, to the social tab, to the EVERYTHING! Don't hesitate- have a peek at our fresh new look.
Menu
Text Chat
Party Pass
Social Tab
Parties
Party End Screen
Skill Selection
Block Inventory
Status Effects
Status effects are a collection of all of the buffs and debuffs found in the world of Blankos. Each of them is displayed below your health bar with a unique icon when active, so keeping track of the effects applied to your Blanko is a breeze!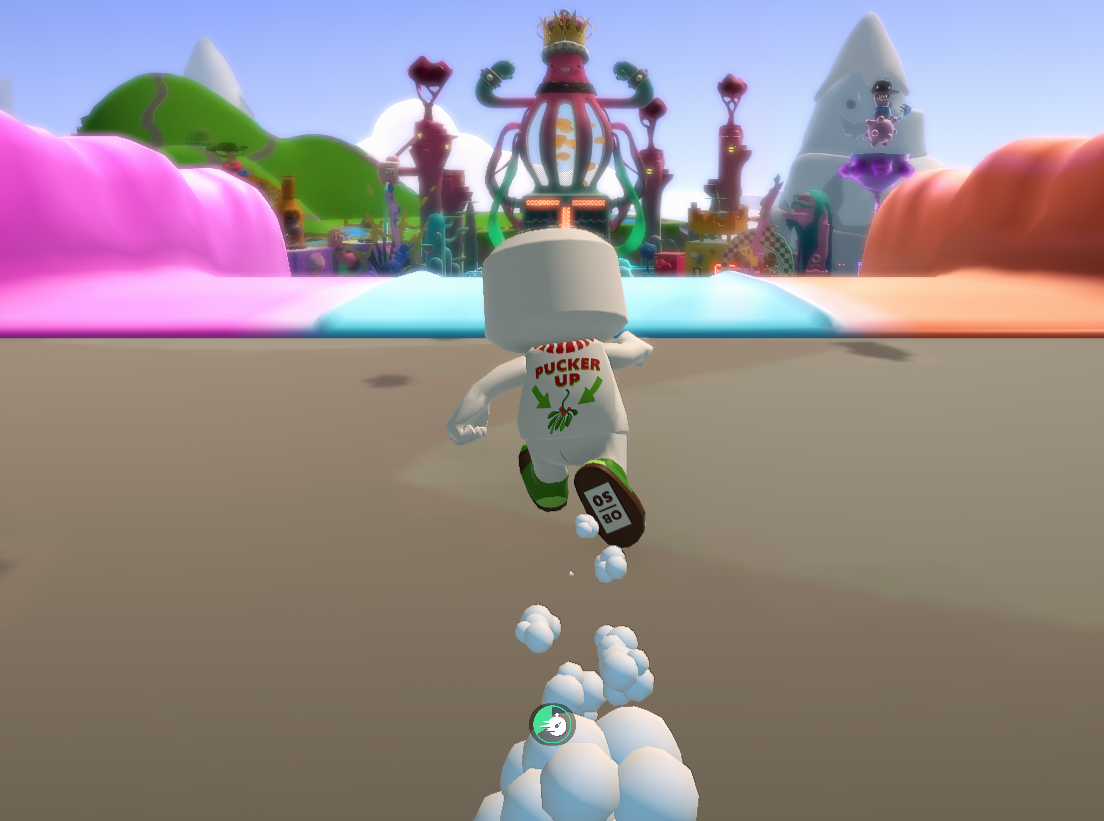 Meet the Effects
Speed Up
Increases the player's speed
Super Jump
Increases the player's jump height
Intangible
Indicates that the player can pass through other Blankos
Dazed
Slightly slows the player and disables the use of their abilities
Invulnerable
Indicates that the player can no longer be damaged or affected by the 'Dazed' or 'Knockdown' status effects
Speed Down
Decreases the player's speed
Knockdown
Indicates that the player is stunned and unable to move
Damage over Time (DoT)
Gives a small amount of damage to the player over time
Status Effect Examples on Perks
Hot Steppin'
The damage given over time is now granted through the 'DoT' status effect
Turn and Run
The speed boost given over time is now granted through the 'Speed Up' status effect
Balancing Changes
Skills
Lightfoot
Now grants the 'Super Jump' status effect in addition to your speed boost
Dunk
Now grants the 'Dazed' status effect to all Blankos hit instead of stunning
Cooldown decreased from 30 seconds to 20 seconds
Perks
Nitro
Top speed has been decreased
Duration has been increased by 0.5 seconds
Is now cancelable by hitting the skill button a second time
Swerve
Duration has been increased from 0.7 seconds to 1 second

Status Effects
Speed Up
Strength of effect when in the air has been reduced
Knockdown
Stun time has been reduced from 4 seconds to 0.75 seconds
Core
Knockback
Knockback distances are now more consistent
---