Finder of Lost Souls Build Challenge
---
Are you up for the biggest build challenge we have to date? This is going to be one for the ages, Blankos Builders. For the first time ever we are giving away a free Blanko!
This design challenge is all about Finder of Lost Souls. Finder of Lost Souls is hitting the store March 18th at 2PM PDT, and we wanted to celebrate this Blanko with a special Build Challenge.
We want you to create block parties with the design of the the Blanko from Jon-Paul Kaiser in mind, and we even have a little short background for you to help your creative juices flow.
FINDER OF LOST SOULS
The Equinox is upon us.

The Finder of Lost Souls will soon be free. Free from the unending corridor. Free from the infinity of locked doors. The keys that dangle at its neck hold the power to unlock the potential of the cosmos—to open the doors between realms.

But it is not for the Finder to turn keys.

So, the Finder stands before you and offers a selection of keys. You may only choose one. Perhaps you'll find freedom. Perhaps a world of color. Perhaps...something else.

The universe is yours to unlock. What will you choose?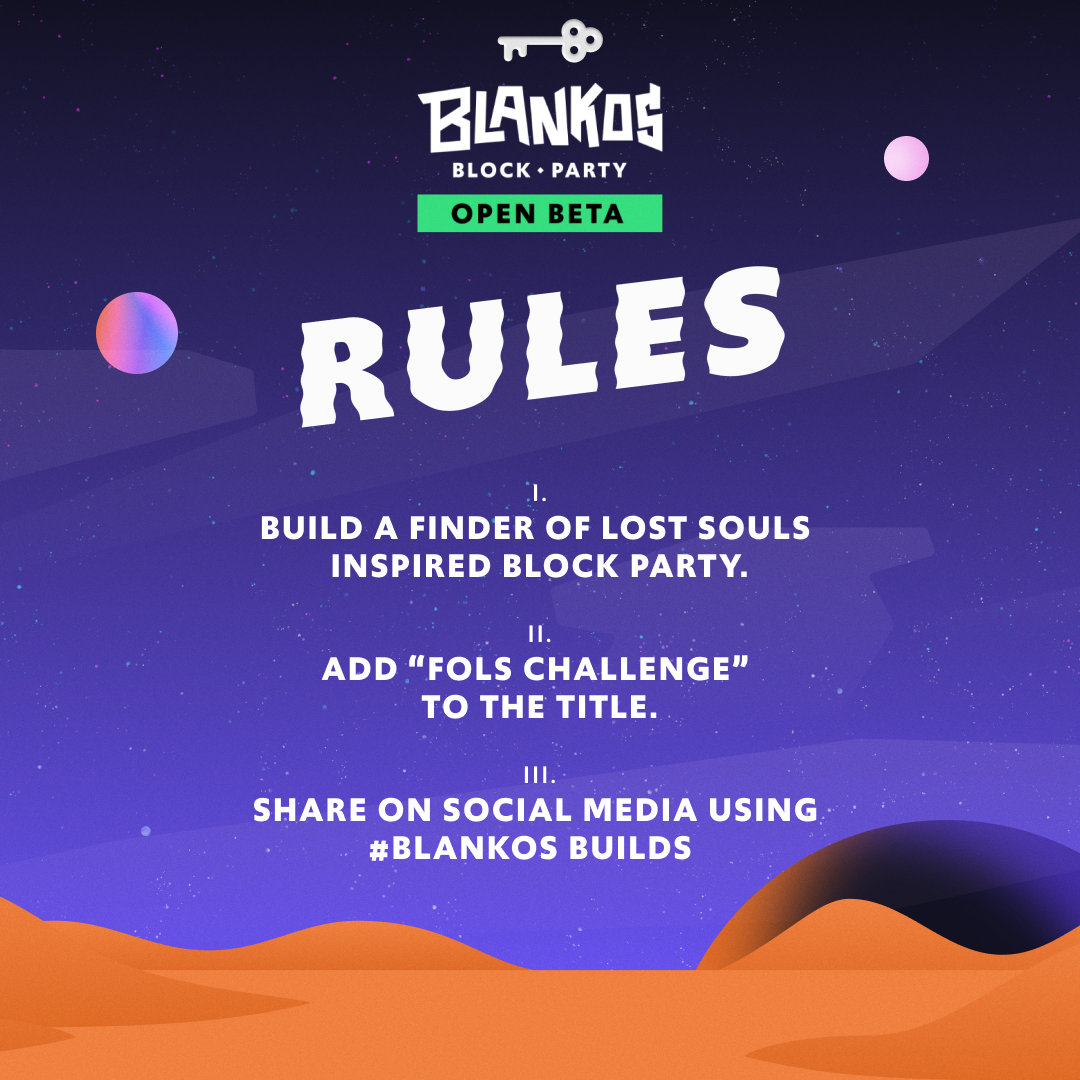 What we're looking for:
A Block Party that is themed after Finder of Lost Souls
This can mean your design is based off the art, the lore above, passage through portals, keys and doors, or the duality that is represented in the Spring Equinox (i.e., Winter to Spring, dark to light, cold to warm).
Any game mode
Completable by beginners
Creative! We're leaving the door open to creativity and want to see what you got.
WHAT DO WINNERS GET?
Top 10 Winners will receive:
Finder of Lost Souls
The issue number will be granted at the end of the challenge and will be whatever the issue number is at the time.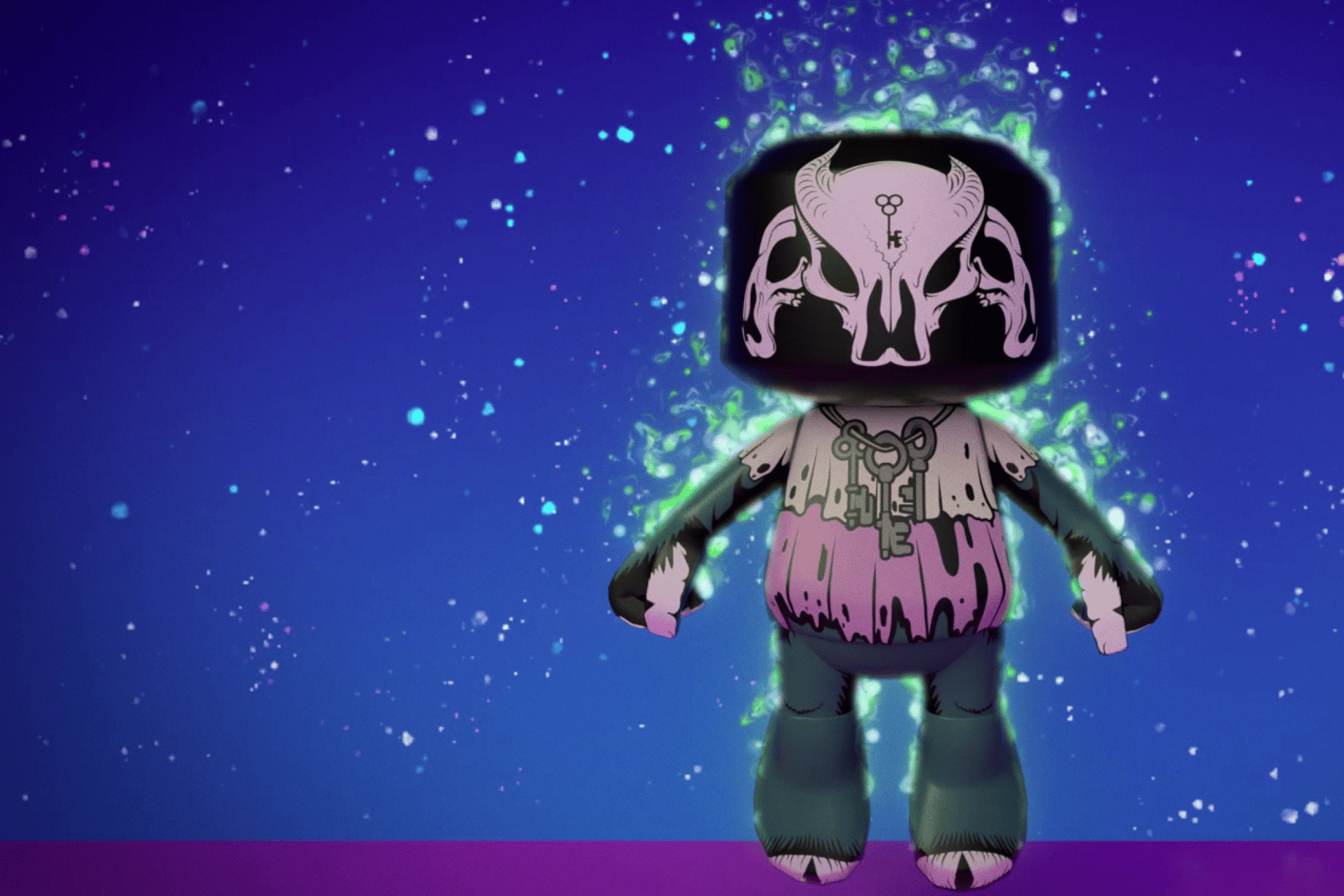 HOW DOES JUDGING WORK?
Judging of the submissions will be lead by our level design team and others in Mythical. We will take a look at which map is being talked about a lot from the community in discord and on #BlankosBuilds.
JUDGING CRITERIA
Did they hit the theme around Finder of Lost Souls?
Basics:

Can it be completed?
Is the difficulty well balanced for all skill levels and Blanko abilities
How much detail was put into the game settings and things like checkpoints, ammo placement, vibe placement.

Artistic Design

Use of color
Use of Props
Use of interactives
Combination of elements like lighting

Fun Factor
It's gotta be fun

We're looking for small to medium Block parties, completed in under 5 minutes. But don't hold back! If you have a cool idea, go for it.
Share your builds on social media use #BlankoBuilds or on our discord server.
Rules and regulations:
No purchase necessary.  Void where prohibited.  Judging shall be determined by Mythical, Inc. in its sole and exclusive discretion and contest winner selection shall be determined final.
---