Nitro Nation World Tour Founders Edition Workshop Presale
---
Nitro Nation World Tour Announces Founders Edition Workshop Presale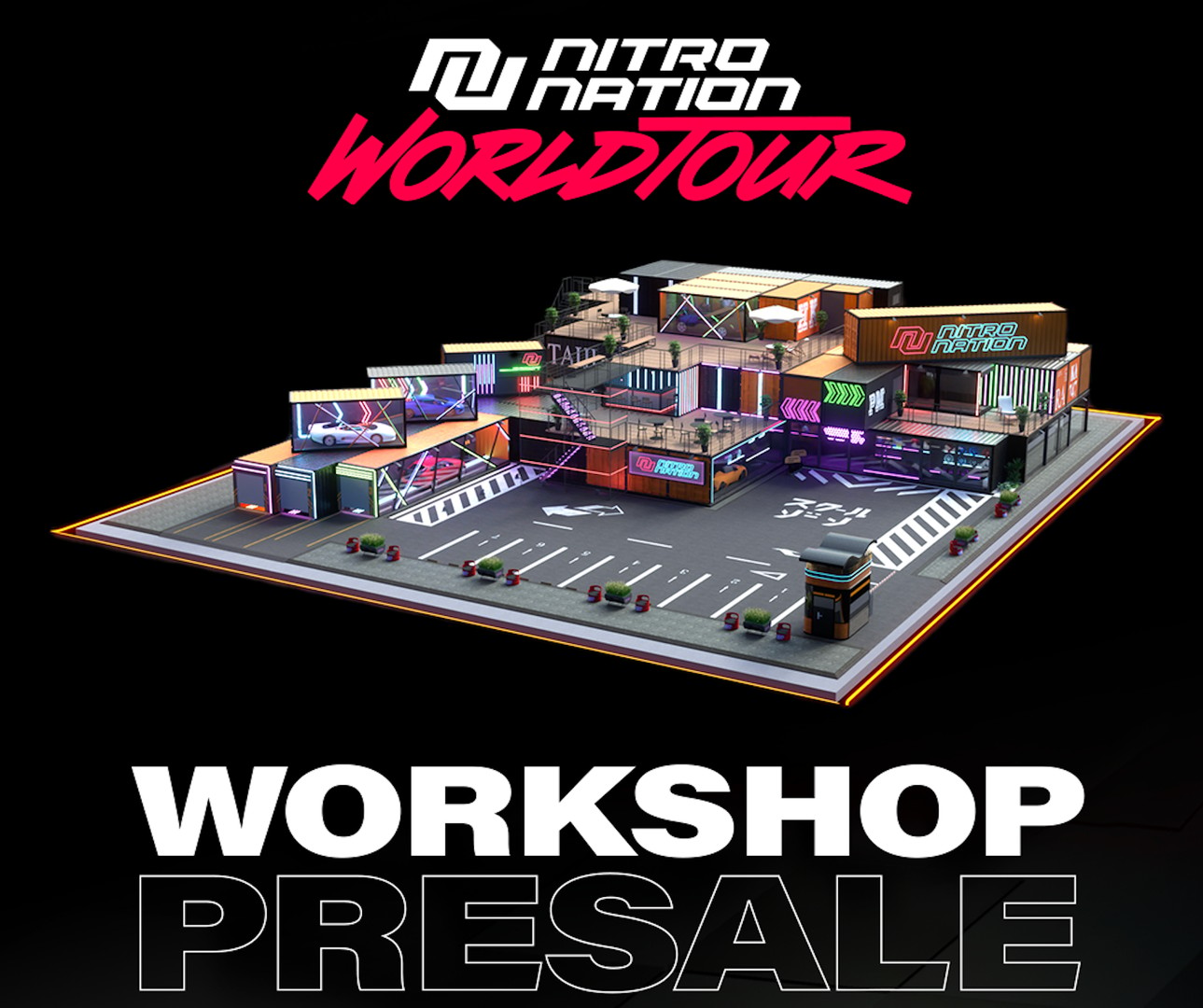 Hey Racers!
Who's ready for some big news!? – Nitro Nation World Tour Founders Edition Workshops will be available for presale on February 15th, 2023. For pricing and drop details please go here.
Owning an NFT workshop guarantees access to the closed beta and an exclusive airdrop of Founders' rewards. You might be wondering - what are Workshops? Workshops are digital lots that let players manage their cars' looks and performance. Watch the video below to learn more about what they are and why Workshops are so important.
---
Workshops are digital lots that let players manage their cars' looks and performance.
Workshops mean:
You can tune more of your cars faster and at better cost efficiency.
You will be able to upgrade, repair, maintain, and customize your car collection.
As a Workshop owner and operator, anytime another player uses your Workshop to improve their car, you will get a percentage of that cost in in-game currency.
Workshops can also grant you Rental slots, allowing you to Rent out your cars for a fee of in-game currency, and guaranteeing you a reward when the Renter wins races with your car.
By equipping NFT workshops onto a Social club, the number of upgrades, repairs, maintenance, customizations, car rentals, and car loans that can be performed by club members increases!
As clubs increase in level, additional NFT workshops can be equipped to provide even more slots and additional rewards.
---
Workshop Variations
Each Workshop has a different set of in-game benefits based on its type and rarity. Different Workshops allow you to tune your car for specific tracks and specific environments, or to conquer specific Challenges.
There are 10 different NFT Workshop types, with 4 rarities (common, rare, epic, legendary) each, for a total of 40 Workshop variations that each provide distinct benefits.
Each type has a different combination of the following stats, with each rarity having varying amounts:
Increases the club's car upgrade level cap
# of Upgrade slots
# of Service slots
# of Repair slots
# of Customize slots
# of Rental slots
# of Loan slots
% Upgrade Speed Bonus
% Service Speed Bonus
% Repair Speed Bonus
% Customize Speed Bonus
% Upgrade Cost Reduction Bonus
% Service Cost Reduction Bonus
% Repair Cost Reduction Bonus
% Customize Cost Reduction Bonus
The higher the rarity, the greater the in-game benefits.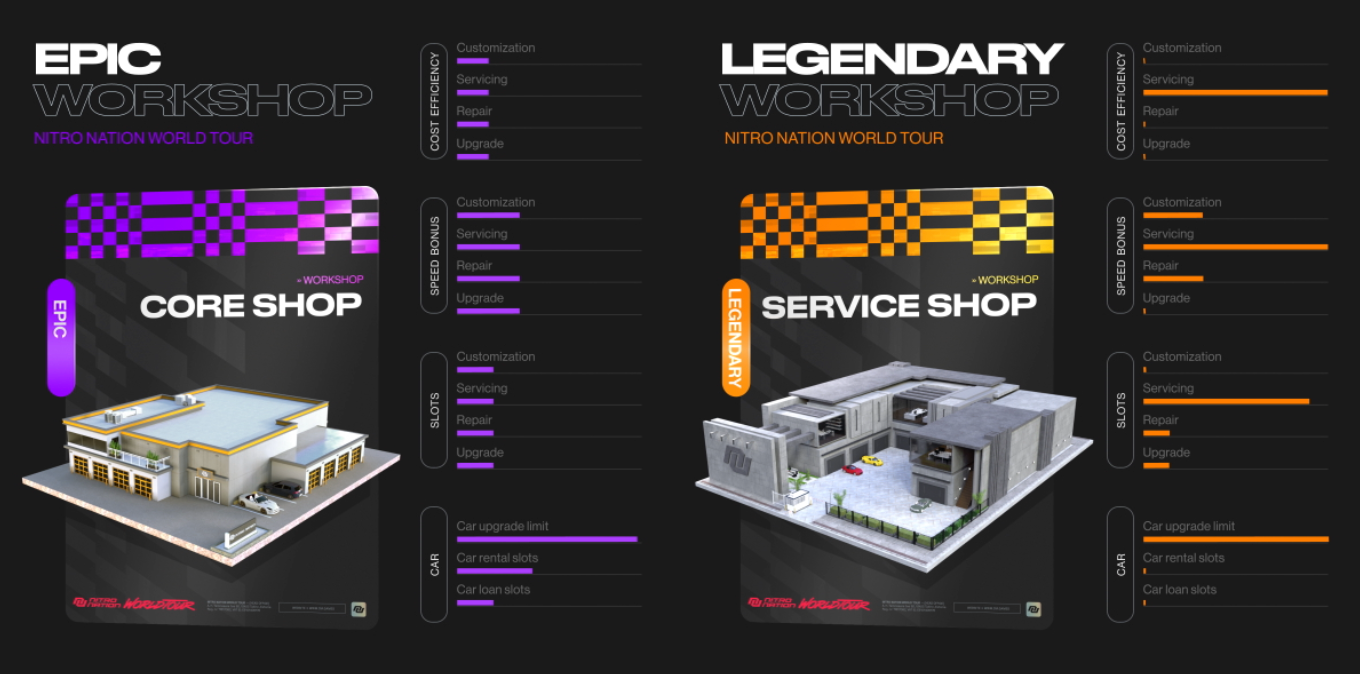 We've got more exciting things coming and you don't want to miss the party! Join our Discord community to chat about the game, music, and of course… cars. Don't forget to follow us on Twitter, Instagram, Facebook, and Youtube.
Stay in the lead by creating your NNWT Mythical account and joining our newsletter!
It's time to suit up, we'll see you at the presale on February 15th, 2023!
---