Deadmau5 Blanko and Accessory Drop July 7th
---
Deadmau5 is coming to Blankos Block Party! You need to start getting excited right meow! The Limited Edition deadmau5 Professor Meowingtons Blanko designed by Dan Lish and the Limited Edition mau5 ear5 accessory are both dropping on July 7th at 3PM PDT on the Shop and in-game!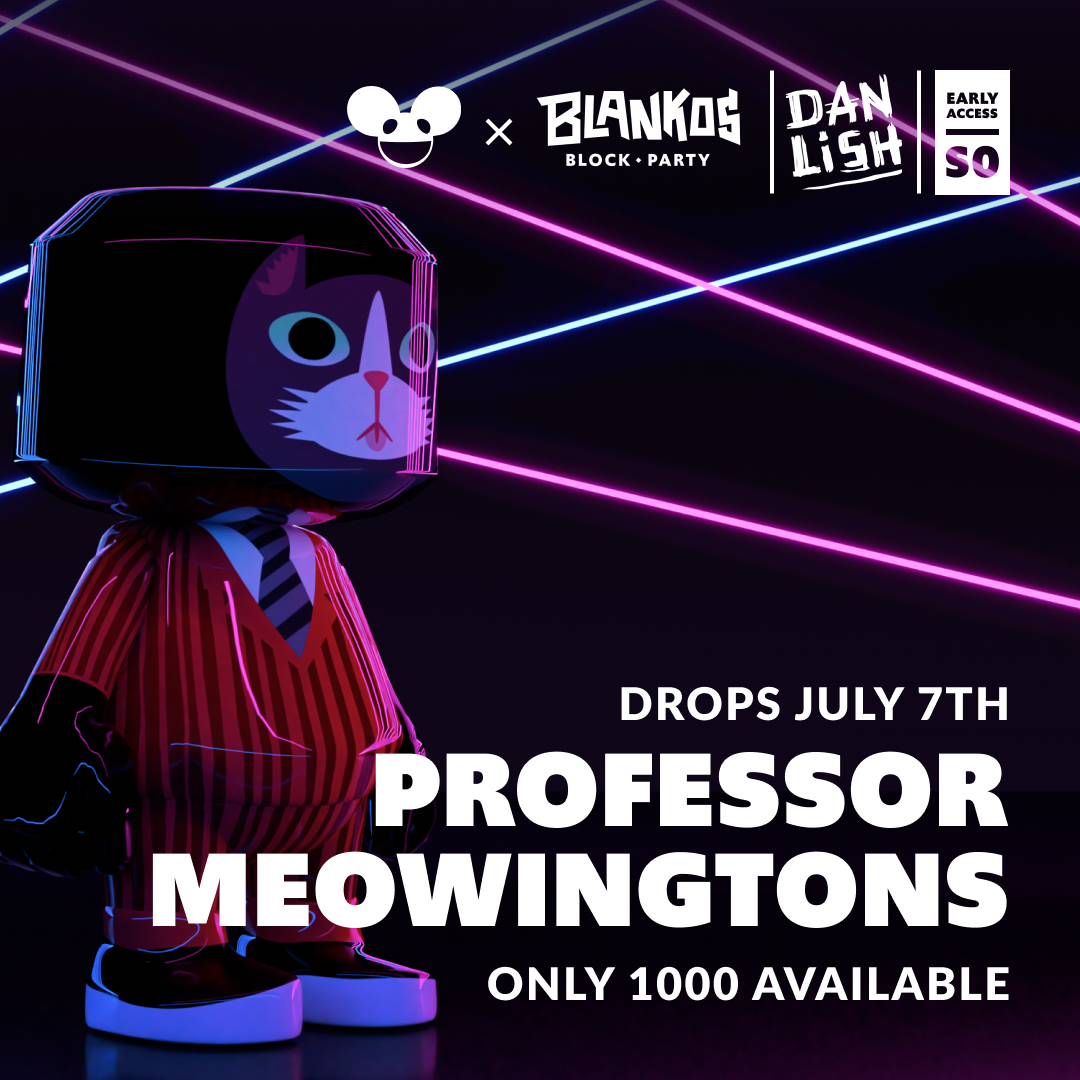 Professor Meowingtons - 1000 available
Meow listen here, this is no ordinary Blanko drop. This is a super unique partnership with the legendary DJ, and on top of this the Professor Meowingtons Blanko is designed by the iconic Dan Lish. This is a drop of epic proportions and we cannot wait to bring this to you!
Professor Meowingtons will be limited to only 1000 issues with a cost of $159.99 USD or 16000 Blanko Bucks. It is limited to only 15 Blankos per order.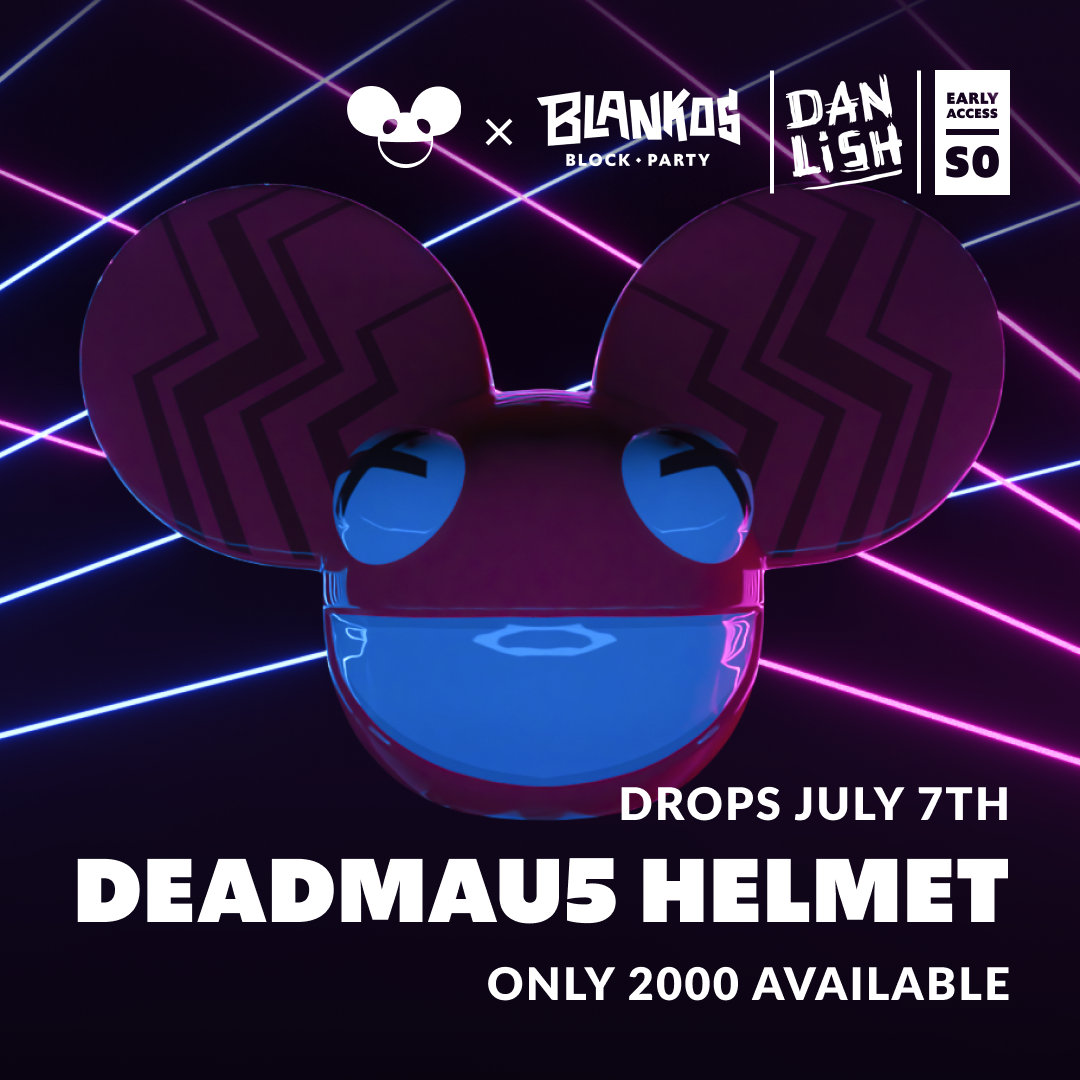 mau5 ear5 helmet accessory - 2000 available
The deadmau5 helmet accessory is the first of its kind for many reasons. It's the first full helmet that covers the entire Blanko head. It's the first accessory that is going to be limited in quantity and sold on its own. And it's the first accessory with a brand/celebrity collab. The mau5 ear5 accessory can be applied to any Blanko too!
The mau5 ear5 accessory will be sold separately from the Blanko and will cost $39.99 USD or 4000 Blanko Bucks and is limited to only 15 per transaction.
deadmau5 Live Stream
Tune in on July 7th at 2:30PM PT as deadmau5 will be streaming Blankos Block Party on twitch.tv/deadmau5. Head into the Junction at the launch and make sure you're rocking the deadmau5 helmet to show your support!
---