---
Hey, party-goers! We'll be at NFT LA, happening today, March 28th, through March 31st! If you've got a ticket, feel free to stop by and say hello if you see us. We'd very much enjoy seeing you and we've got a very special gift for those of you who attend!
Lovesick Angeleno - 1500 Available
For those of you who stop by, we'll be giving out a physical card with a QR code to redeem an exclusive NFT Blanko, Lovesick Angeleno! Lovesick Angeleno can't seem to catch a break in La-La Land, but they're no quitter - redeem Lovesick Angeleno and add them to your Blanko collection! An NFT LA 2022 exclusive.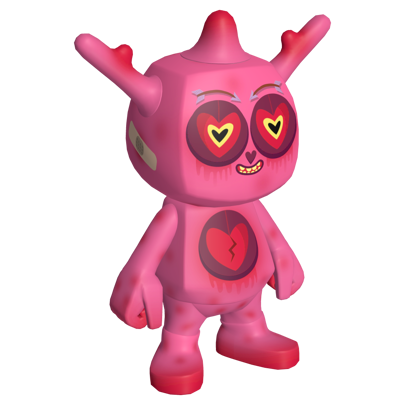 Redemption for this Blanko expires on April 30th, 2022, after this date you will no longer be able to claim Lovesick Angeleno. A Mythical account is required for redemption.
We can't wait to see you all at NFT LA 2022!
---