---
The party is running a little longer! We're extending the Season 0 Party Pass until August 24th and adding 20 more tiers to the Party Pass. Let's dig into the update.
We're doing this because we've taken a look at all your feedback from the Early Access launch and based on that input we've been refining the way the Party Pass works (as seen with the recent adjustments), as well as refocusing our efforts on addressing other key areas of the game. Based on community feedback, there are still some places the game needs to improve and we want to take the time to address those issues. We really appreciate your passion and dedication to Blankos so far, and we want to continue working with you to make it the best game possible!
So what does this mean? 20 Party Pass rewards will be added to the Season and we'll be adding more Daily, Weekly, and Seasonal Challenges. This will add a significant boost in Hype Points for the season. So for anyone who hasn't grinded through the Party Pass yet, now's the time to get going as you have another opportunity to get the NFT Blanko, Sergeant Poppy.
For our core players who have been grinding for Sergeant Poppy, we're also adding another NFT to the Party Pass. The new NFT in the Party Pass will be a functional glider called the Toaster Backpack and you will be able to unlock it at tier 80. It's a similar flight accessory to the Hotdog Backpack, but it's toasty!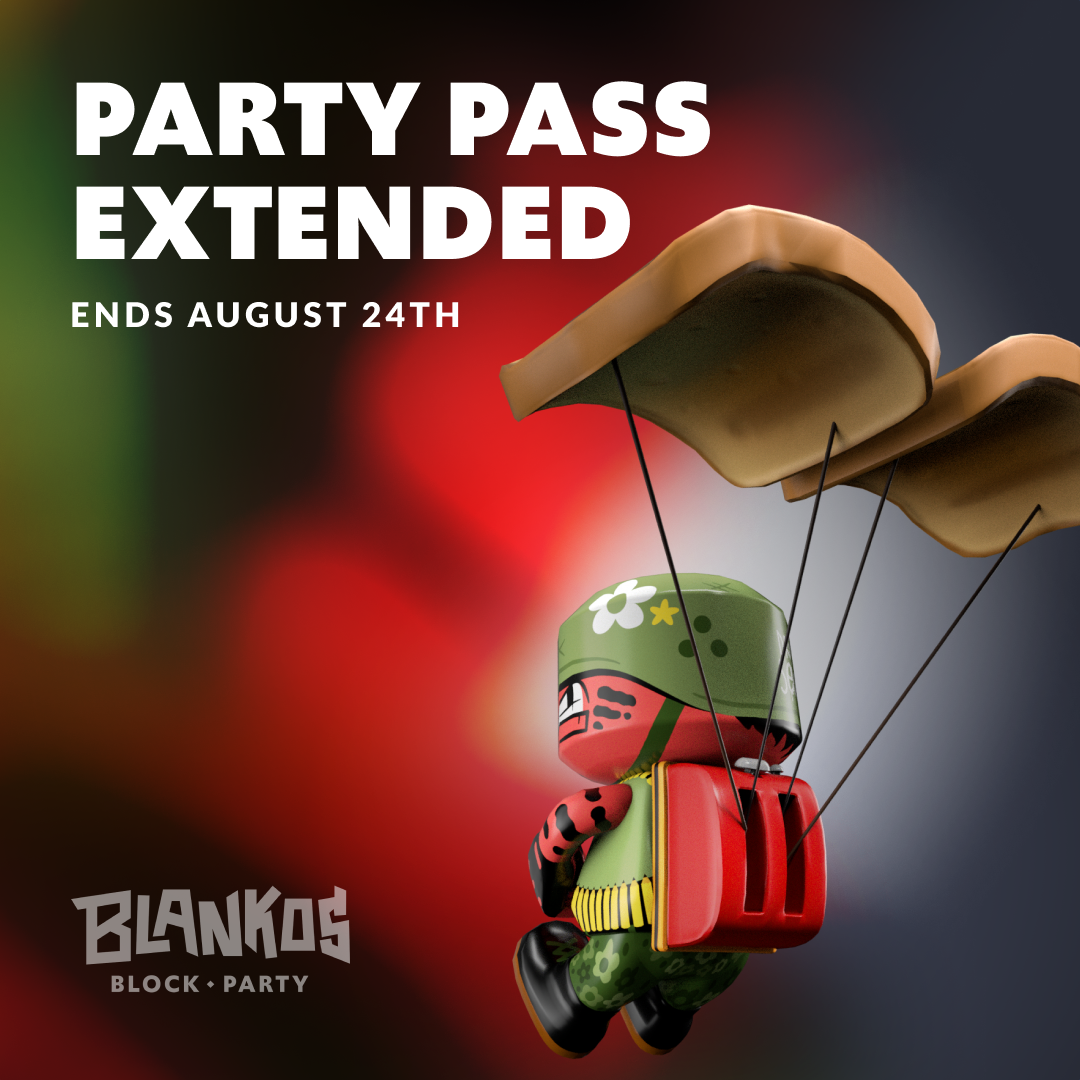 Other rewards will include more non-NFT cosmetics, emotes, gumballs, and in-game currency.
We're committed to making a great experience for our players, and this additional time will allow us to refocus our commitment to making the best play-to-earn AAA game with NFTs on the market.
---