Are You Ready for NFL Rivals Shakers?
---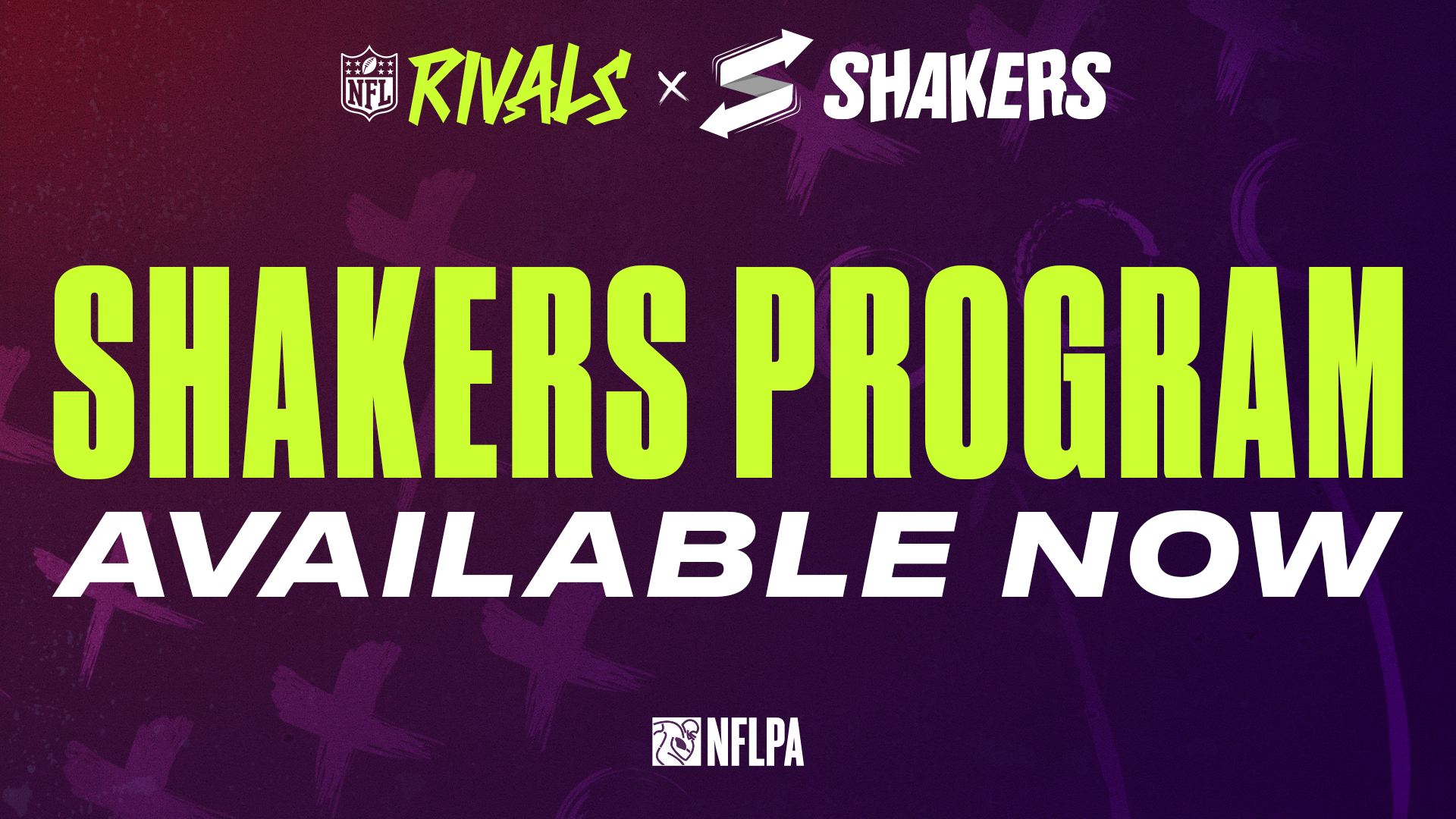 As we wrap up the Rivals Rewind program, it's time to run one more play as we get ready for the NFL Kickoff: Shakers!
As we enter the final phase of the NFL Rivals 0ffseason, we want to explore and have fun with one of the most important parts of the IRL NFL offseason: free agency and player trades! When big names make surprise moves and excite their new teams' fans — or shock them, that's the energy we want to capture with the Shakers program.
The player card rarities are tied to the level of hype around the player's trade or free agency pickup, with the most-talked about players featured on Legendary cards and the absolutely most hyped offseason trades filling out our roster at the Mythical rarity. While the cards might feature players wearing their previous team uniforms, the card backgrounds will reflect their new teams in the 2023 season.
The Shakers program launches on July 21 and new player packs will be available in the game that day.
Big Shaker Moves
We'll have 33 total players available across different positions and teams, with three rarities available for sale: Rare, Epic, and Legendary, with Luminous cards returning as a rare layer on top of the Legendary cards.
Chase cards are back for player rewards, 6 in limited-time events and 1 Mythical card will be awarded to the top 50 players in the game based on a new top leaderboard we're introducing in this program. The packs will feature 26 players: 6 Legendaries, 8 Epics, and 12 Rares.
We have several events rolling in over the course of the program and we're also bringing back the limited events that can only be entered with base card lineups.
Check the Blueprints
Introducing a newfangled way to join the market for Rivals player cards: Blueprints!
Blueprints are launching during the Shakers program via Blueprint Packs for sale in the store and as additional Event rewards. Blueprints are also tradable so you can scoop them off the Mythical Marketplace from your fellow players. These consumable items are used to evolve  corresponding base cards into tradable Limited Edition cards featuring the same players.
Each Blueprint will have a player name and program attached to it, so you'll need to collect a base card of the same name and, when combined, the two items will be consumed and produce an LE card of the same player from that program.
We can't wait to share these new updates coming to you in the Shakers program. Make sure to download NFL Rivals on Android and iOS (or get the update) and get in there when the new packs and players launch on July 21!
---
Recommended Content