Hustle & Glow Party Pass is Live! Ends October 6
---
Welcome to the new new party! The Party Pass is our way of providing real value for playing Blankos Block Party with play-to-earn NFTs. There are 6 NFT accessories and 1 NFT Blanko in the Party Pass that you will be able to list on the Mythical Marketplace (selling only open to US, Canada, UK, and Germany for now).
The Hustle & Glow Party Pass will start on August 25th at 10AM PDT and will run until October 6th at 10AM PDT. Every day you play and complete daily, weekly, and seasonal challenges will grant you special rewards in the form of XP Chips, gumballs, and Hype Points which unlock rewards in the Party Pass progression.
Note that daily and weekly resets are now Wednesdays at 10AM PDT / 1PM EDT / 6PM BST.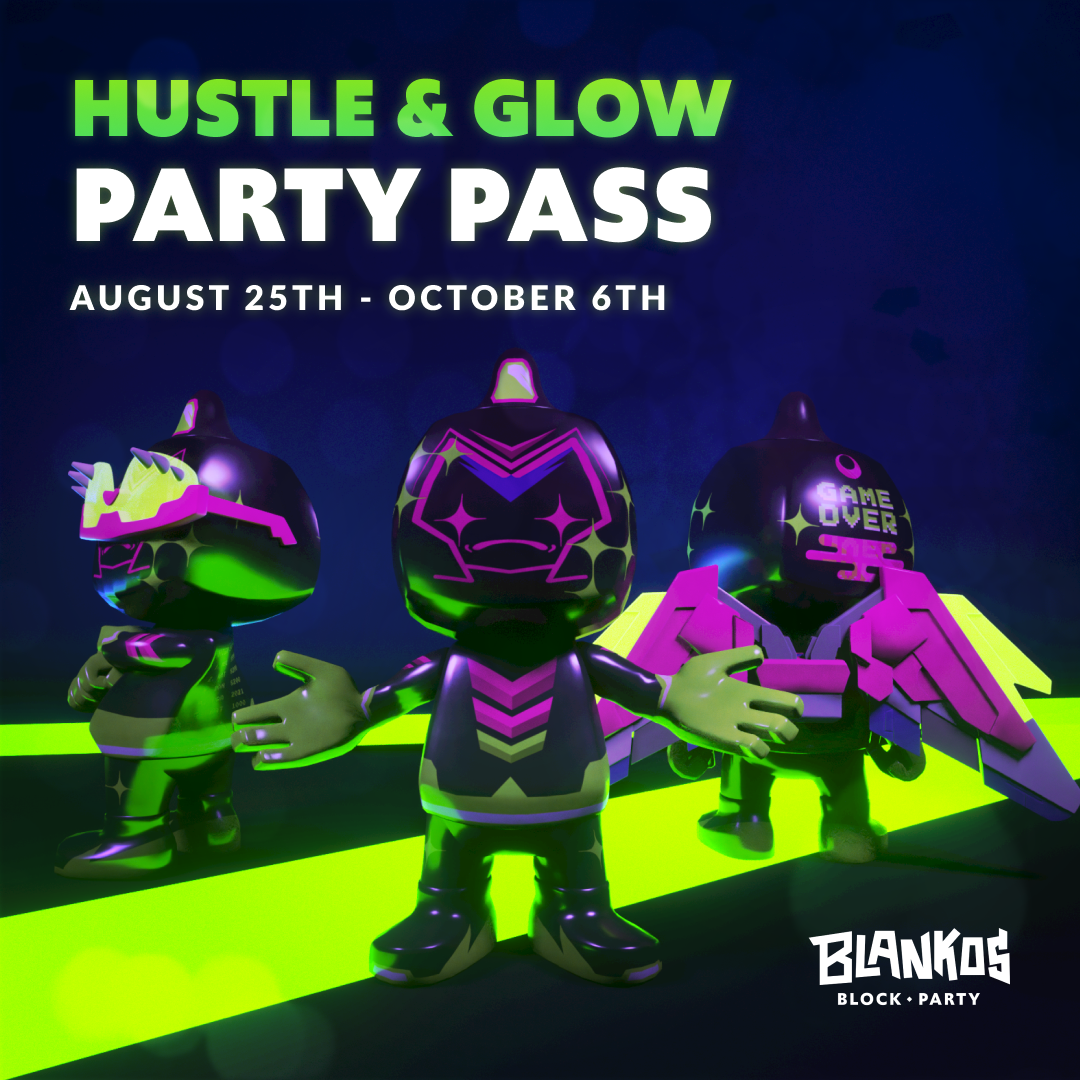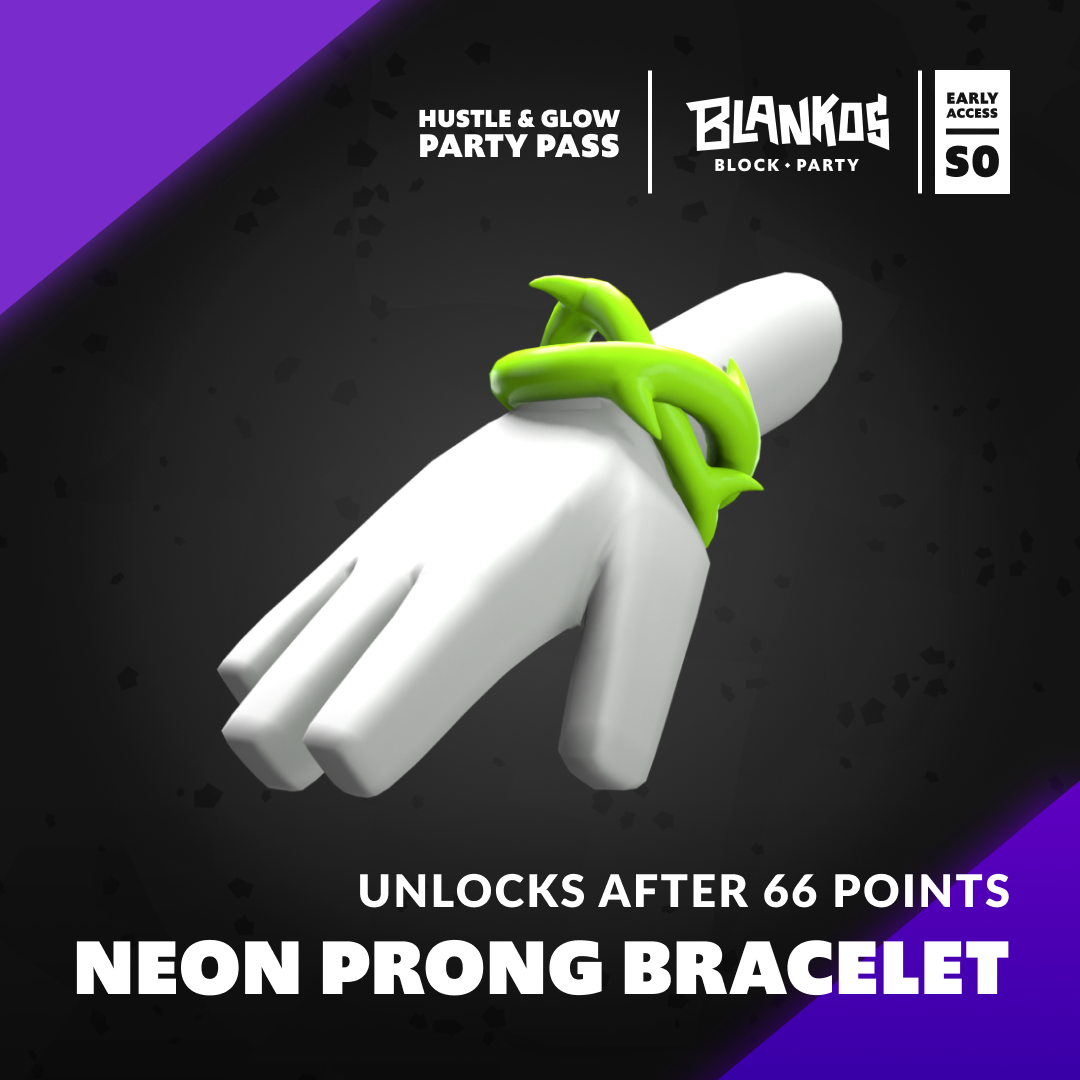 The more Hype Points you earn, the faster you'll be able to unlock the Party Pass NFTs. So play every day, complete your challenges, and you'll be among the first to claim the Party Pass NFTs.
As soon as you claim the NFTs in the Party Pass, your items will be tokenized. This means that on the day of a reset, you will be able to grind for the first mint numbers of the NFT available at that time. Make note of the number of Hype Points needed to unlock the NFTs.
Neon Prong Bracelet (66)
Electric Green Crossbody Bag (120)
Incandescent Shades (184)
UV Sneaks (260)
Luster Buckle Beanie (336)
Hustle & Glow Glider (420)
Cabinet_Man.exe (490)
Best of luck to all of those on the grind to unlock these awesome new items!
---