XP Happy Hour Weekly Events!
---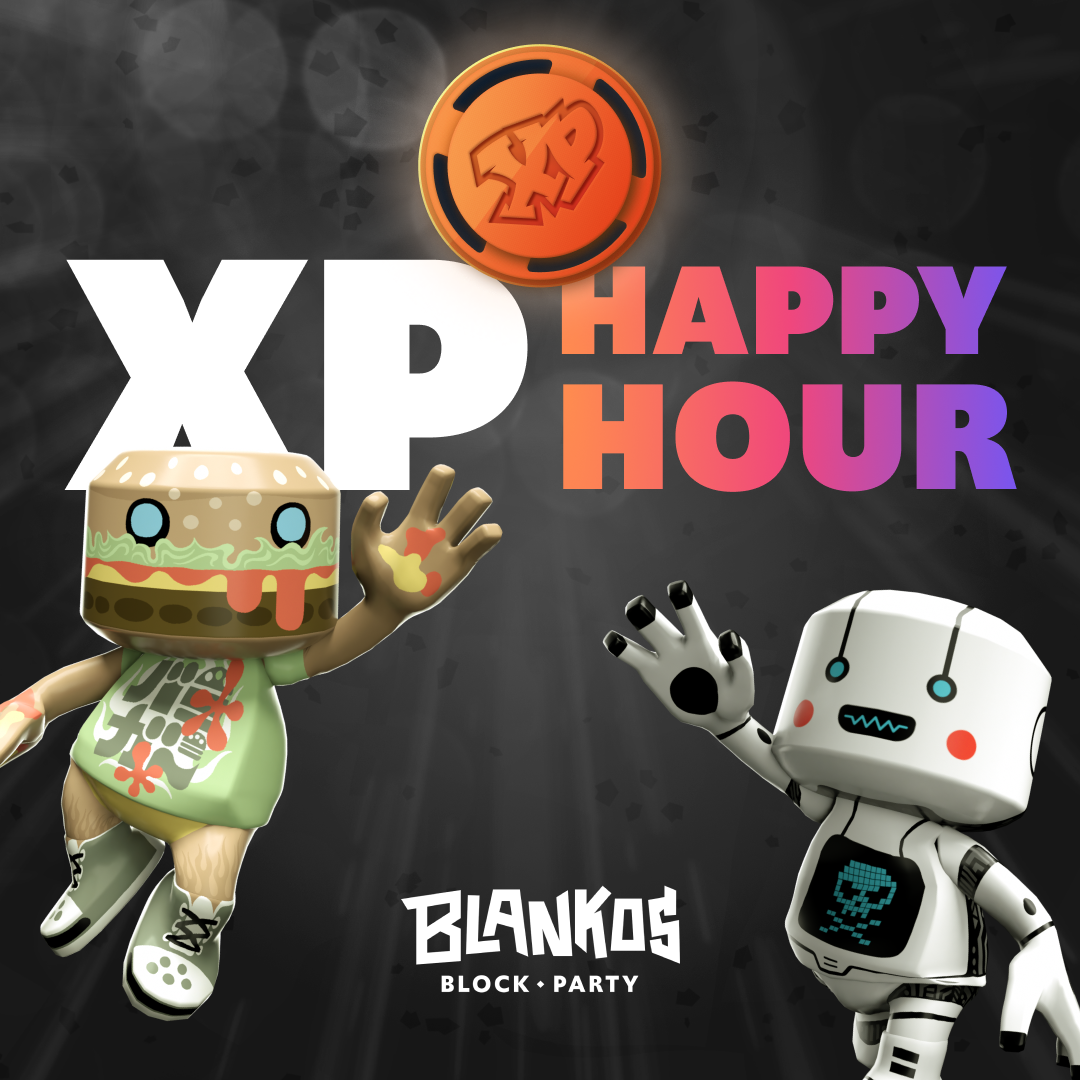 We've got a special event dropping in! Our newest XP Happy Hour event will get you the opportunity to gain some XP for your Blankos. To help alleviate some of the time related to leveling up your Blankos, we'll be running the Happy Hours from 9 AM to 1 PM PST on Monday's, Wednesday's, and Friday's for the next two weeks, beginning on Monday October 18! During Happy Hour, Blankos will receive 300 XP per Featured Block Party!
Please keep in mind that Featured Trials will not provide the bonus XP from the XP Happy Hour event.
Be sure to get the best bang for your beats and don't miss out on this event!
---