Winter Build Challenge Winners
---
We've seen an incredible response to the Winter Build Challenge where we asked players to build winter-themed block parties. The quality and detail in these maps have blown us away, and they have pushed the boundaries of what we thought is possible in Blankos.
We want to thank all of the participants in this challenge. There were 56 entries into the challenge and around 20 of those were considered for the winner's circle. It was a tough decision, but we have found our overall winner and our top 6 following winners. That's right 6! We felt like we needed to expand the winner rewards because there were just so many good Blocks.
We judged the blocks with a first an internal pass, then a pass from QA, and then we had a few play sessions with the Mythical team. Votes were tallied and we're excited to present our winners!
Overall Winner:
Cryo Complex - [Winter Challenge]
Builder Username: Hen
Mode: Race
Time: 4:40
Prize: 5000 Blanko Bucks, Holiday accessories, featured in quick play.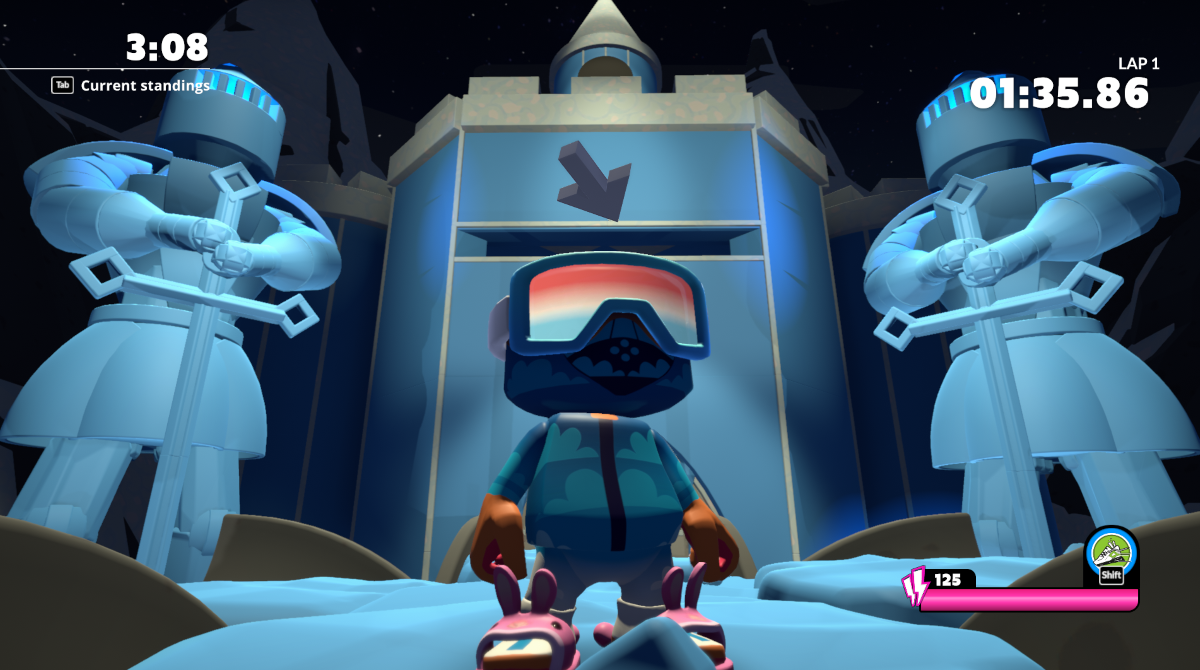 The Foreman's Report
Many of the Blocks I've surveyed for this competition did a lot of things right. But this one did them all, AND executed at the highest level. The first thing that struck me was the incredible attention paid to the visual design. It's hard not to be stunned when you see the towering knights guarding the castle. The location of the lobby beautifully establishes the theme and mood. And these twin guards demonstrate just how much thought went into utilizing the props in creative and astonishing ways.
Beyond the looks, this Block Party brings the fun in multiple dimensions. It's got a wide diversity of challenges, but manages never to get too difficult for beginners. A lot of this is due to the fact that when you fall from the primary path, there's a backup route that will cost you a little time, but never feels punishing.
The variety of settings is also noteworthy because they all stayed within the overall theme. Yet they were different enough to make you feel like you're making real progress. And boy, that final surprise drop [SPOILER] is really something! Not only is it an excellent change of pace from a gameplay perspective, but the thought that went into bending the trees juuust right to accentuate the trippy feel of the fall… that my friends is a stroke of subtle genius that sets the bar for quality level design in Blankos Block Party.
A truly brilliant synthesis of art and design! Congratulations, Hen, you persevered and succeeded. But don't rest on your laurels, these runners up also blew my mind!
Top 6 Winners
[Winter Challenge] This is Snow Fun
Builder Username: HunterT
Mode: Race
Time: 3:00
Notes: The creative use of the NOOB blankos, the falling through the ice, and the use of physics with interactive props was stunning. This was a close one for overall winner. We really loved it.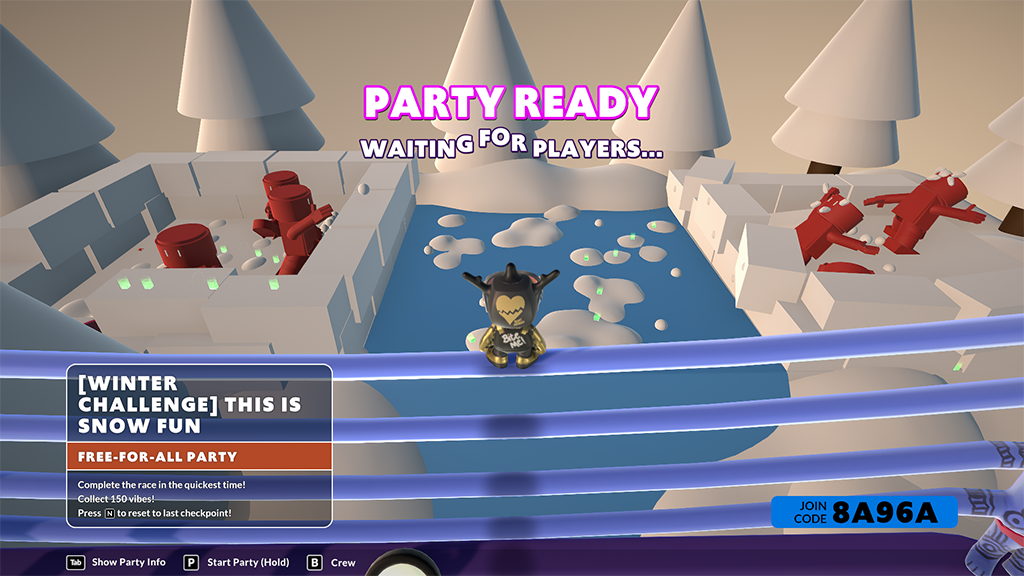 Winter Wonderland [Winter Challenge]
Builder Username: Scrappy
Mode: Dart Gun
Time: 5:00
Notes: It's easy to want to jam a lot into a shooter. But this does everything right without being overwhelming. The theme was excellent.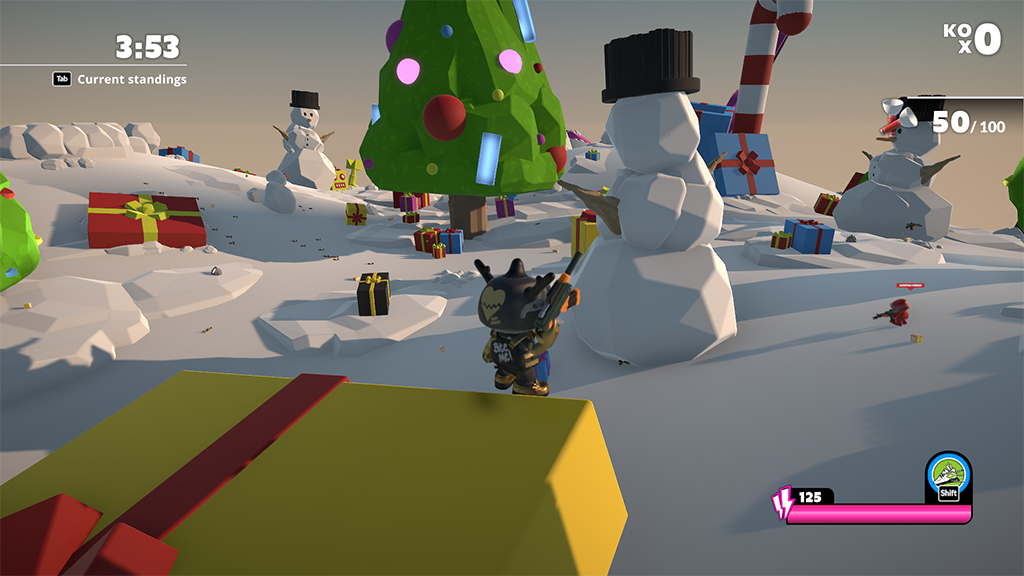 [Winter Challenge] Fantasy Fort
Builder Username: jhcosmic
Mode: Race
Time: 3:30
Notes: This is one of the most impressive maps we've seen and was in the running for overall winner. The dragon was incredibly impressive and the perspective of running up to the fort and seeing the size of the dragon was surreal. Jhcosmic keeps stunning us with their work and we have no doubt, we'll keep seeing stunners.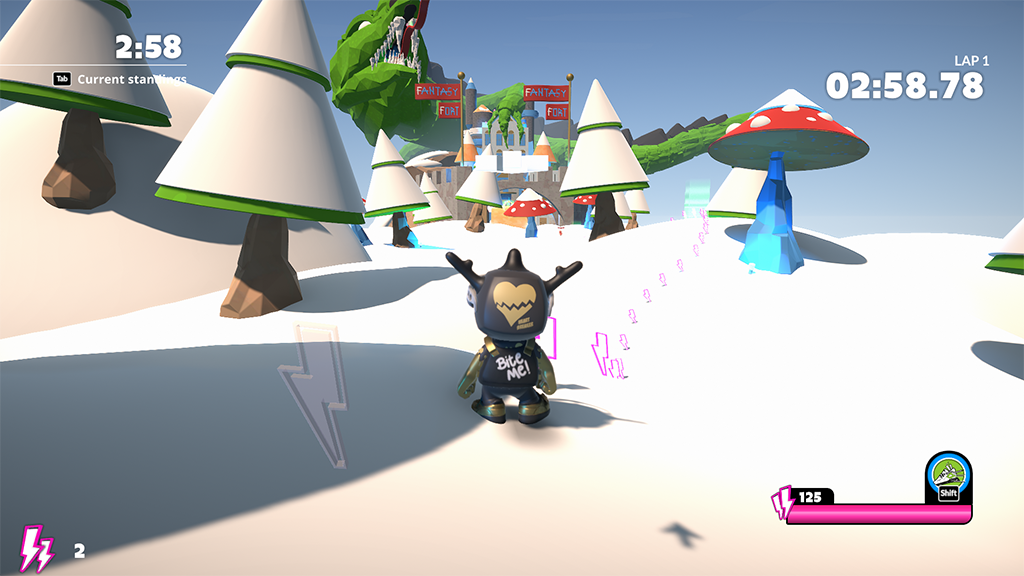 [Winter Challenge] Secret Santa Shooter
Builder Username: StealthSmiff
Mode: Dart Gun
Time: 5:00
Notes: The playful aesthetic of this Block is what put it into the winners circle. The scale is incredible, and the little touches of detail were just great. Also, the fact that you can have a rocket battle from window sill to fireplace mantel brought us a lot of joy and fun when playing.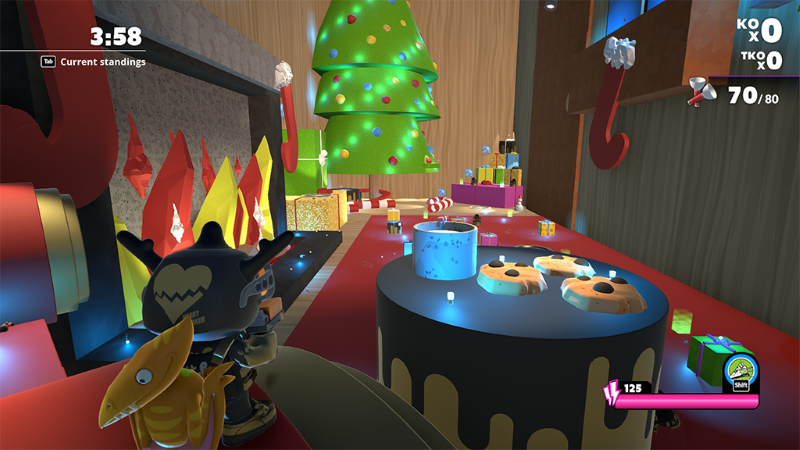 [Winter Challenge] Dinos Diversion - Race
Builder Username: Dkjolle
Mode: Race
Time: 6:30
Notes: While a bit on the longer side, the creativity and design that went into this Block was astonishing. We had to recognize it. The ending is the showstopper in this Block and we had so much fun playing it.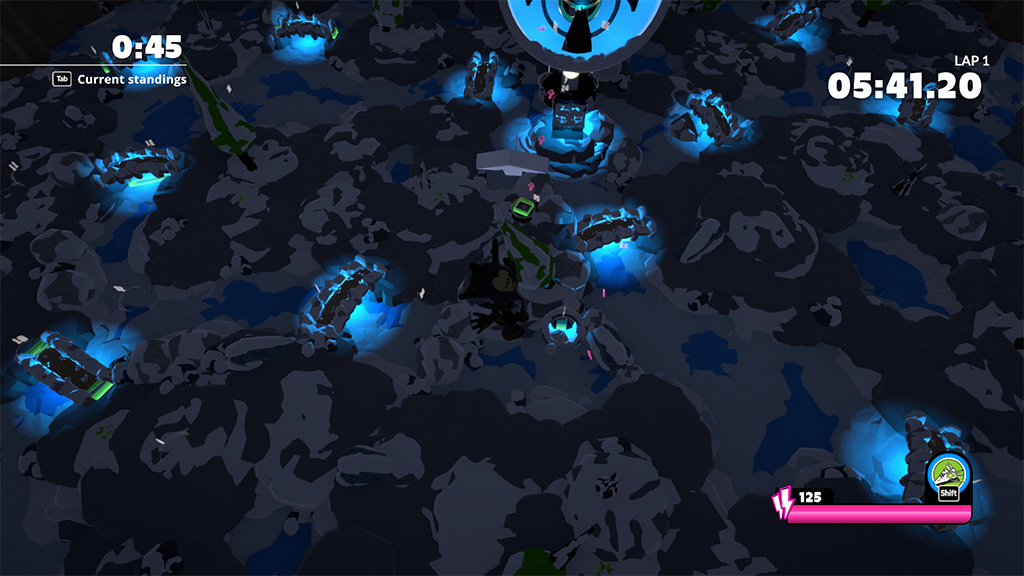 Frost Bite [Winter Challenge]
Builder Username: Sandy
Mode: Race
Time: 5:00
Notes: Sandy's Blocks always impress. The showstopper here is the serpent that is disrupting the pathway of the race. This incredible environmental storytelling is exactly what we are looking from players.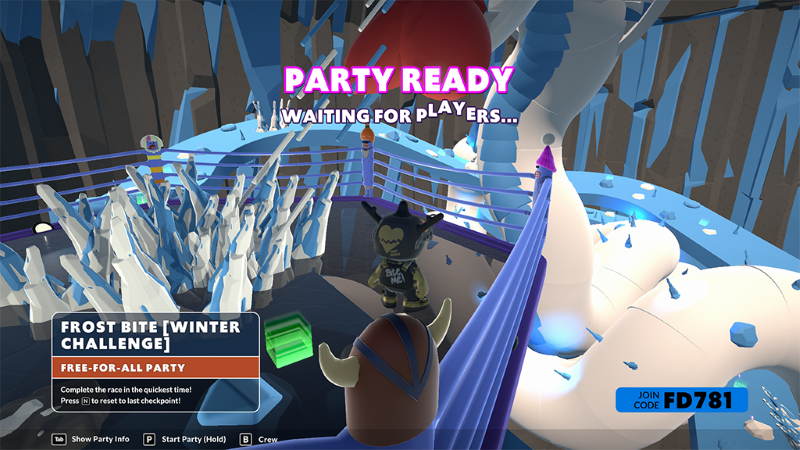 Honorable Mentions
The honorable mentions are blocks that scored high in our initial testing but were ultimately edged out due to the quality of the winning blocks. These Blocks are incredible and you should play them. A special shoutout to 26dns who found a creative way to do a scavenger hunt. This has started a discussion on how we can better support game modes like this as it was really fun.
Ghosts of Xmas [Winter Challenge] - 26dns
[Winter Challenge] Blankos Christmas - jhcosmic
Winterfell [Winter Challenge] - Whyismommycrying
[Winter Challenge] X-MAS Party - Phankeys
Santa X [Winter Challenge] - Juan
[Winter Challenge] Snow Battle - Kiwizu
[Winter Challenge] Santa's Workshop - Pixelhero59
[Winter Challenge] Mount Candycane - DisruptingFart
[Winter Challenge] Polar Express - jhcosmic
Many thanks to all who participated and we'll see you for our next Build Challenge in February!
---