We Are Mythical: Matt Nutt, Chief Revenue Officer
---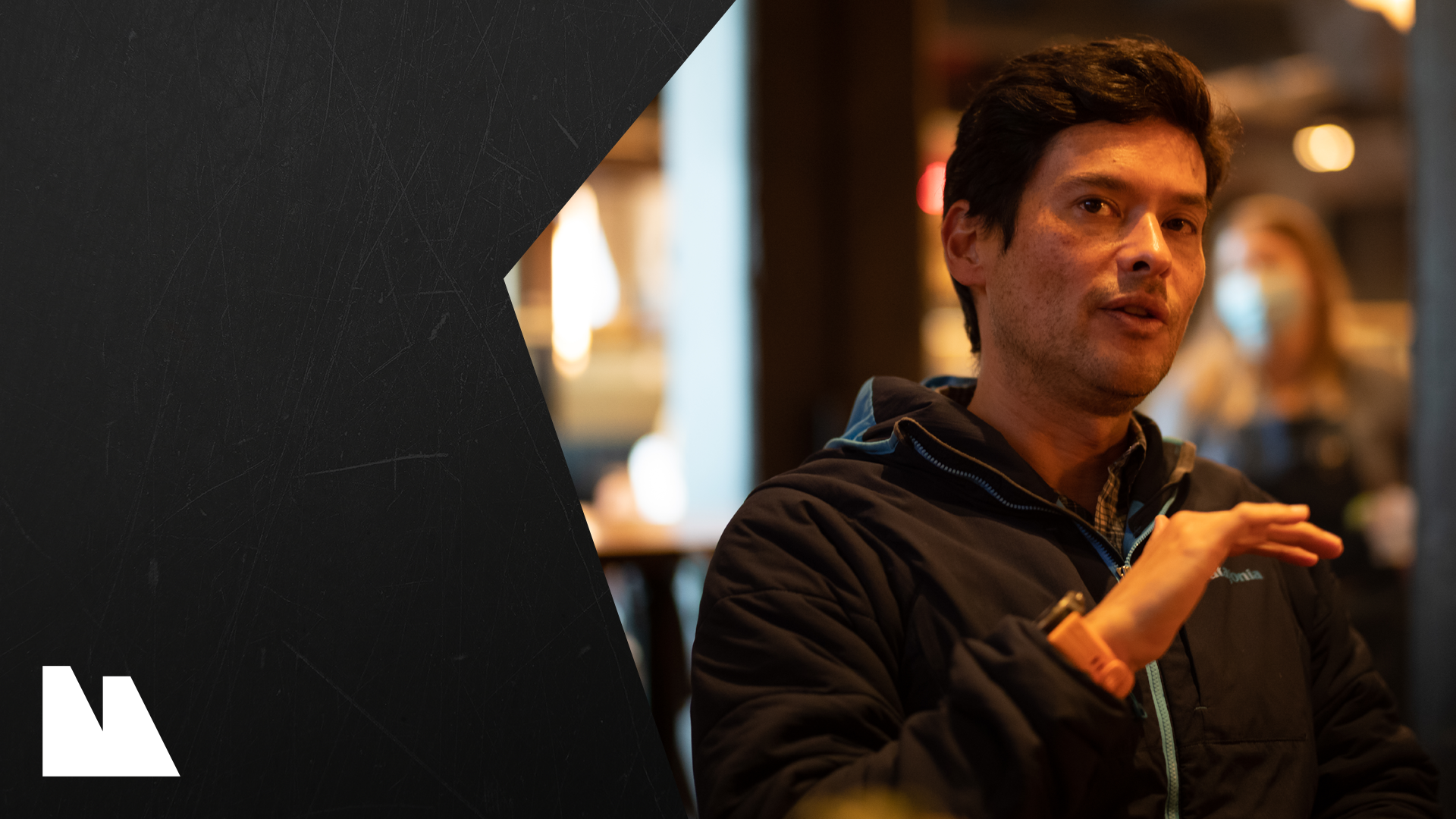 Matt Nutt, Mythical Games' Chief Revenue Officer, is a games industry veteran who leads a collection of teams under the "Growth Team" umbrella, which includes the Marketing, Analytics, Strategy and Planning, Sales, and Business Development teams. We sat down with Matt to learn a bit more about his background, love of games, and who he is as a leader.
Q: What's your connection to gaming throughout your life? Favorite game?
I grew up in Tokyo in the '70s and '80s so my earliest memories of gaming are things like the game & watch series from Nintendo or walking into arcades in Shinjuku filled with a single tabletop arcade game; space invaders. I've been hooked ever since. My favorite game is probably the first Bioshock. I love immersive narrative-driven games. So I'm drawn to franchises like Fallout, Bioshock, etc.
Q: What was your career path up until this point?
I joined Microsoft out of school and was lucky enough to join the team that created Expedia. I started as a Product Manager working on our first hotel directory, but we quickly realized how complex the hospitality industry was in terms of getting access to the best inventory and prices so I had to pivot into more of a business development role - and that set the tone for the rest of my career. Over the past 25 years, I've oscillated between product and business roles. For the past 15 years, I've been in the gaming industry where most recently I was a group VP at EA overseeing 5 game development studios around the world.
Q: What led to your choice of joining the Mythical Games team?
When I left EA I had planned to start a studio to create a spiritual successor to a game called Racing Rivals which came out of a studio I ran in Long Beach in 2013. In that game, we allowed players to race each other in real-time and wager their cars in "pink slip" races. This delivered on the fantasy of true underground street racing, but immediately created a large gray market for those cars. It was both a boon and bane for the studio. The game was so popular that we rocketed to #1 top-grossing in the racing genre, but the grey market created many technical, operational, and financial headaches for the studio and team.
I intended to solve those problems using blockchain, but in my diligence, I realized how complex a problem this was for both technical and regulatory compliance reasons. Mythical Games had already solved most of these problems, which led to discussions that evolved into an opportunity to join Mythical.
Q: What excites you about being a leader at Mythical Games?
We think it's still 'year 1' for blockchain games; analogous to 2008/9 when Apple had just launched the iPhone, games were transitioning from feature phones, and devs were trying a bunch of new things to see what would work. Fast forward to now, and the mobile games industry, in particular, is a very mature $80B market where the standards for what good looks like are pretty well known (and worn), and there just isn't much innovation happening.
So what's most exciting about leading and working with the talented people at Mythical is that we give ourselves permission to challenge each other on our collective nested expertise, trying new things, and moving up the learning curve together as we redefine incentives for why people play, and how developers make games.
Q: What do you believe is Mythical Games' competitive advantage in the space?
It's our people. We're mostly game developers so we know, in our bones, how dang hard it is to make games. We know what it's like to balance innovation and risk, not only when choosing what to make, but the specifics of what goes into a game in terms of its design and economy.
And because most of our industry has spent the better part of a decade optimizing for inflation-based design principles rooted in free-to-play, the exciting innovation, and associated risk that our platform brings to developers is to build economies of scarcity. For example, a free-to-play RPG will create an infinite number of 'the most epic sword', but because of blockchain, you can make a game where there can be (truly) only one. It sounds simple, but it's not, especially if you aim to create a communal experience over time. We don't yet know how to do this well as an industry. It's why we take a hands-on, consultative approach when working with developers interested in creating blockchain games.
Q: What have you learned most from your current role?
I'm learning that what I consider conventional best practices or 'what good looks like' in creating and managing games for player communities aren't necessarily true when it comes to blockchain games. This is what makes what Mythical and its contemporaries are doing in this space so compelling - we get to be trailblazers by trying new things and moving up the learning curve together! On almost a daily basis, I am challenged by different members on all aspects of our work. I'm constantly checking myself to make sure I'm keeping an open mind about how we design, build and deliver games to players.
Q: How would you describe your leadership and communication style? Your management philosophy?
Game development is a highly collaborative endeavor that comes from the creativity, experiences, and expertise of many, many individuals. That's reflected in our culture because we know great ideas don't hew to organized hierarchies; they can come from anywhere. My responsibility as a leader is to help shape a bold vision for where we'd like to be and provide a  framework and structure to help us realize those goals.  

Are YOU Mythical?
If you're interested in joining Matt and the rest of the team here at Mythical Games, be sure to check out our Careers Page for the most up-to-date job openings. Follow Mythical Games on Twitter, LinkedIn, and Instagram for updates and news.






---