We Are Mythical: Kate Taylor, Creative Director
---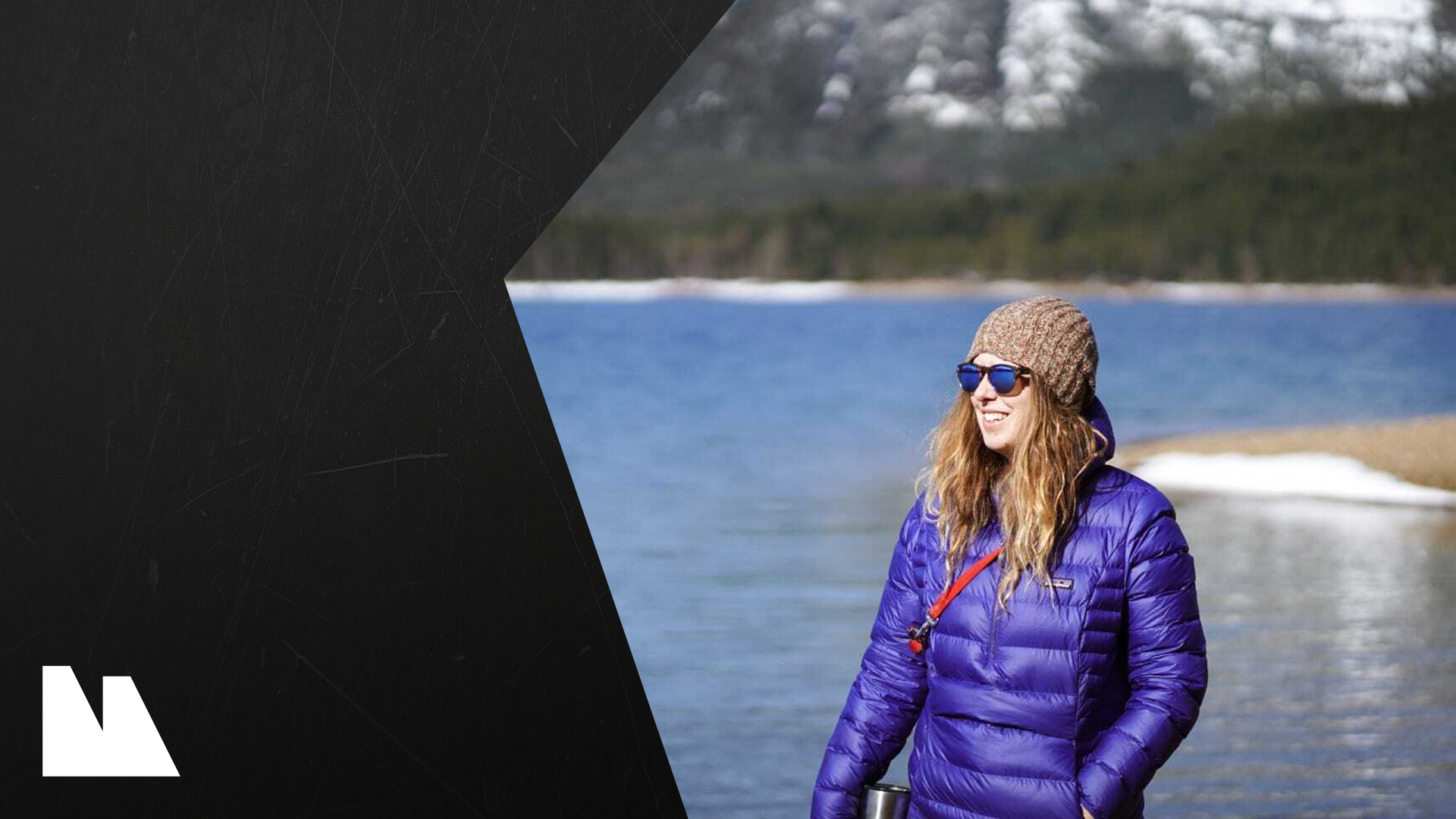 When Kate Taylor accepted the role of Creative Director at Mythical Games almost three years ago, not only was she excited to join the company but also for the adventure of moving from the UK to lush, mountainous Seattle, Washington. As an avid outdoor enthusiast, Kate jokes "any excuse to chuck [herself] down a mountain in a semi-controlled manner; count [her] in."
Her love of exploring and genuine curiosity about the world around her translates into her work at Mythical and her creative leadership expertise. We chatted with Kate to learn more about her story, career, and advice for aspiring Creatives in the games industry.

Q: What was your career path up until this point? What got you interested in art and design, and how did you know you wanted to work in games using those skills?
I studied Graphic Design at university, which really helped me appreciate all forms of Design, which has helped shape my approach to game development and all that it involves. After graduating, I moved into UI design, starting off at Codemasters in the UK, one of the oldest game developers in the UK; I feel so fortunate to have worked alongside an incredibly talented group of UI designers while at Codemasters.
Q: Why did you decide to join Mythical Games?
I was excited at the prospect of working on projects featuring new technology within the games industry, and I didn't want to pass up the unique opportunity to be involved from near the beginning. It's great to see just how much Mythical has grown over the last 12 months, which is crazy!
I get to work with some of the most passionate and talented people, so I consider myself to be very fortunate.

Q: How is Mythical Games different from other studios and companies you've worked for in the past?
Mythical is looking to be a major disruptor within the games industry, and being a part of that mission has been fascinating. With that, we are in a unique position to be forging the path of what Blockchain in gaming can look like; how we interpret external brands into Blankos is a really exciting part I enjoy.

Q: What are you most excited about at Mythical Games from both a culture standpoint and from a games standpoint?
Pub trivia domination is number 1.
I would love to say I am pivotal to the team's success, but I'm more of a cheerleader with the occasional random moments of input on weird facts.
From a Blankos Block Party point of view, I'm so excited to see how our existing and new players respond to the updates we're rolling out over the next two months. We have some really exciting partnerships we're working on for Q1 of next year as well; my lips are sealed for now, though.
I'm in a really exciting position to work with insanely talented people both within Mythical's art team, our developer TKG and the external artists we partner with to create our awesome Blanko designs in-game. I love working with Vinyl toy artists as they continue to challenge us on what we can do within the game; working with Kronk has been a great example of this as he continues to push us further with every new design he provides.

Q: How would you describe your leadership and communication style?
My leadership style is forever evolving as I continue to learn here at Mythical. I sincerely value the trust I have in my team members, their skills, and their areas of expertise, but also for them to have that same level of confidence in me and my leadership is incredibly important.
Q: What advice do you have for new grads looking to get into games from a Creative standpoint? Any specific portfolio advice?
"Fail Forwards" would be my number one piece of advice; I pinched this from this article as it deeply resonated with me.
To be truthful, I'm working hard on this one personally; it's counterintuitive to accept failure as a positive. But I truly believe the results of adopting this mindset can be such a simple yet powerful tool to help free you in the creative process and continue to grow both professionally and personally. Quite literally, failing forwards on a mountain bike might result in a few bumps and scratches, but hey, it's all part of the progression.




Q: Given that advice, what advice would your current self give yourself five years ago?
Take the leap and lean in!
You may not have all the answers or even know you have it in you to do that task or job. But putting yourself in those uncomfortable situations and challenging yourself results in growth, and you'll inevitably surprise yourself if shit hits the fan….fail forwards ;)

Q: What is your favorite game, and why?
I'm drawn to a more conceptual style of game that pushes the definition of what a game can be. This is why I think it's important to keep an eye on all elements of design, Illustration, graphic design, and branding.
A perfect example of this is one of my favourite games being Gris. The challenge to interpret Conrad Roset's illustrations into a compelling game without losing the feeling of his original illustrations and to not only do it so well but add a number of extra layers and depth to the experience is immense.
The result is a one-of-a-kind game that stands out as a piece of art, in my opinion.




We Are Mythical, Are You?
Are you excited about the prospect of working with Kate and other talented, adventurous, kind people? Take a look at our Careers Page for the latest open roles, and follow us on LinkedIn, Twitter, and Instagram to keep up to date on all the latest Mythical Games news!

---