TOHO x Blankos | GODZILLA Drops September 28th - Unlimited
---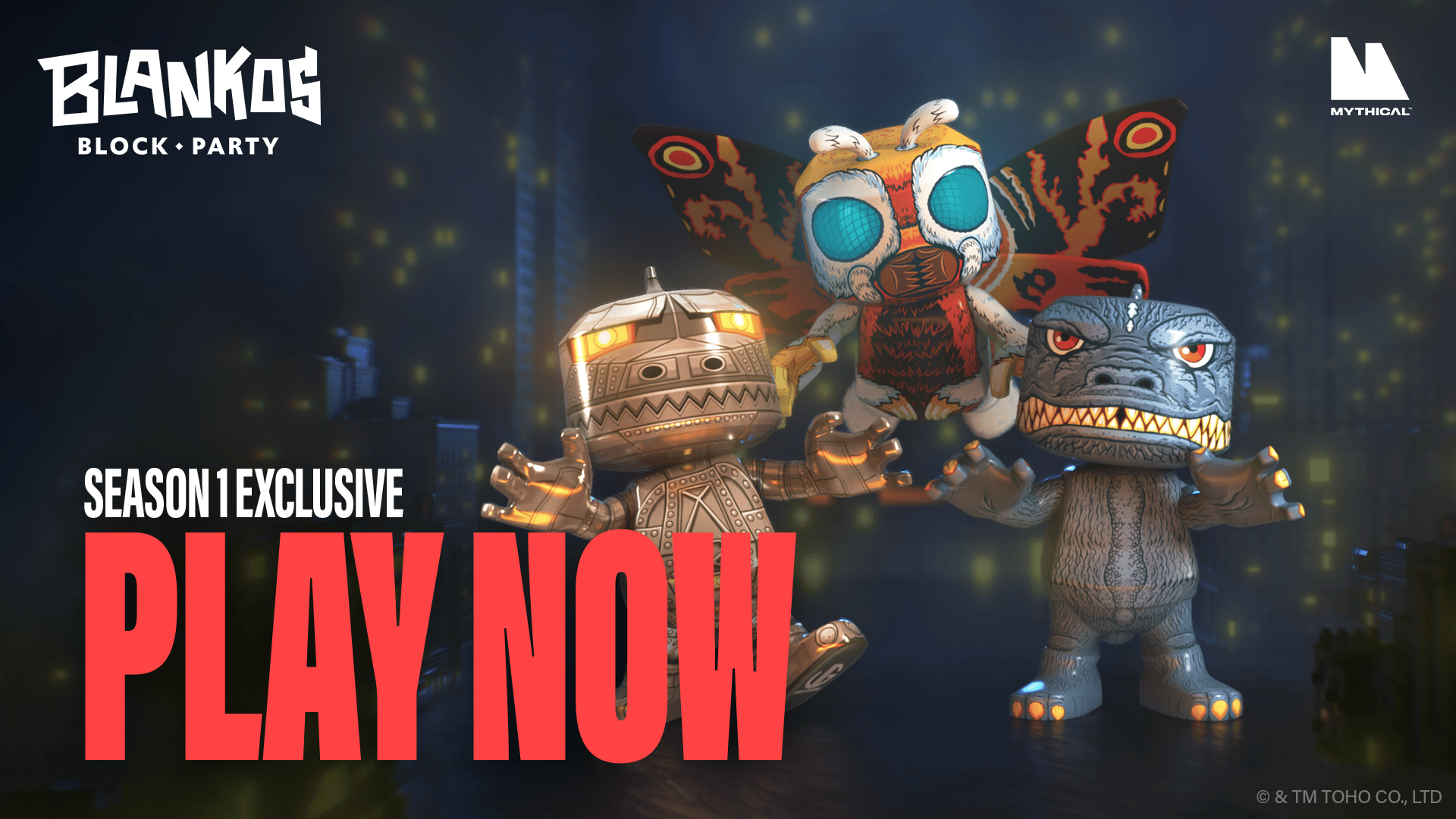 The sea boils and ruptures – suddenly Godzilla is revealed! Is it a dinosaur of the deep? A wrathful god? No matter its origins, this infamous monster strikes fear into the hearts of all who hear its mighty roar!
RUN! Godzilla is stomping into Blankos Block Party… and it's bringing friends! Godzilla, Mothra, and Mechagodzilla from TOHO are ready to wreak some havoc, and we've got some smashing accessories dropping with them!
These Blankos will drop over the next 3 weeks, with each Blanko getting its own date. More info below!
Godzilla
Godzilla from TOHO will be available on September 28 at 3PM PDT / 22:00 UTC to October 12 at 3:00 PDT / 22:00 UTC for $14.99 or 1500 Blanko Bucks. This Blanko will be unlimited in quantity.
*NOT MASHUP COMPATIBLE.
**THIS BLANKO AND ACCESSORIES WILL NOT BE ABLE TO BE TAKEN OFF OF THE MYTHICAL BLOCKCHAIN AND WILL NOT BE AVAILABLE TO TRANSFER ONTO ETH MAINNET.
Kaiju Kicks
Kick it like a kaiju with this funky footwear!  This item is unlimited in quantity. The initial price for Kaiju Kicks is $4.99 or 500 Blanko Bucks.
Toasted Bun Beanie
Nourish thy noggin with the Toasted Bun Beanie! This item is unlimited in quantity. The initial price for Toasted Bun Beanie is $5.99 or 600 Blanko Bucks.
Mothra and Mechagodzilla
More details and drop format will be provided at a later date!
---