The Epic Halloween Bundle Drops October 26th
---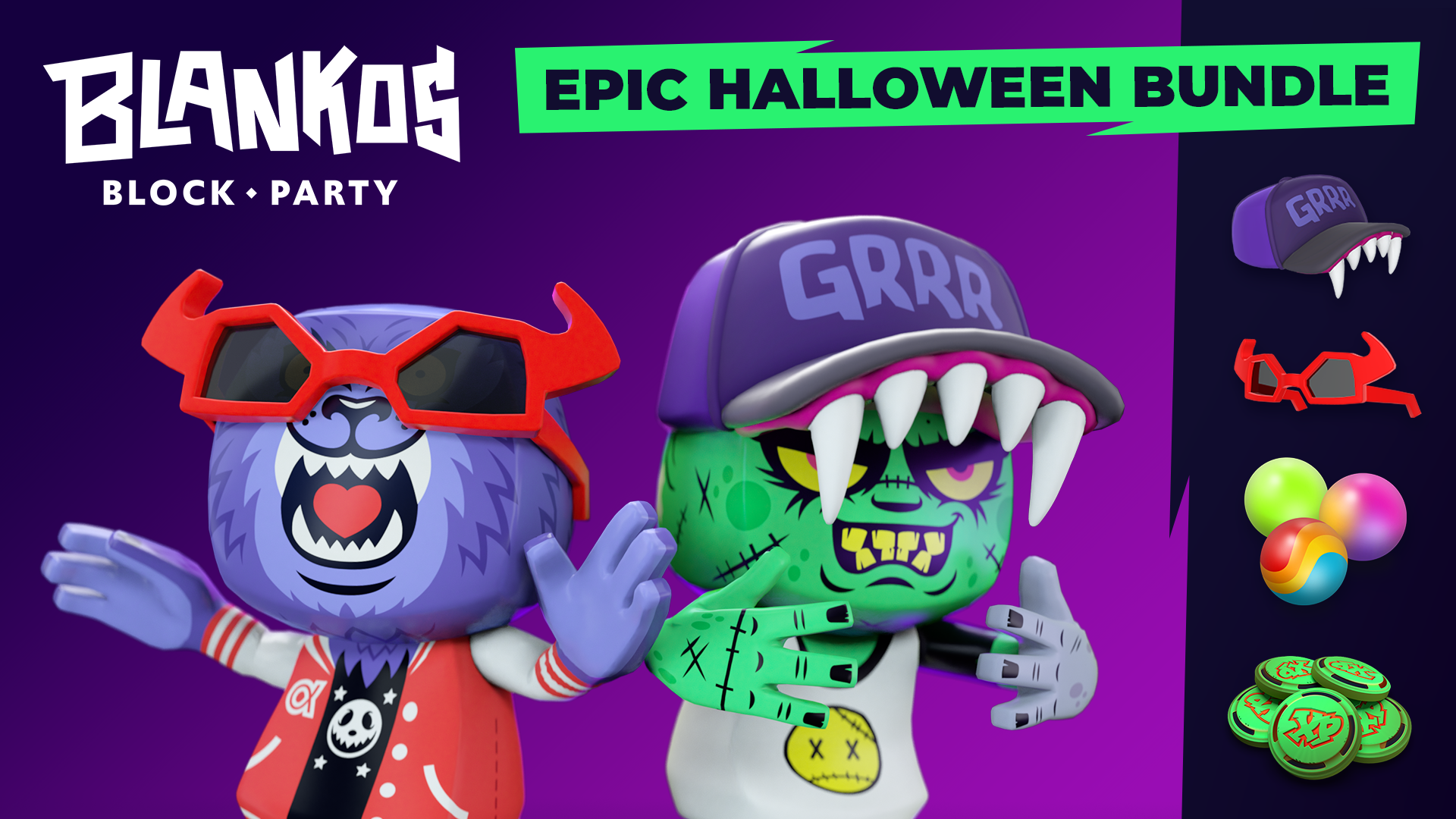 Happy Grave Rave, Party-goers! Halloween is just around the corner, and we're kicking off the trick-or-treating with an early treat for you – the Epic Halloween Bundle will be available starting Wednesday, October 26th, at 8:30AM PDT/ 15:30 UTC for FREE in the in-game Shop!
This spooktacular Bundle contains a coffin-full of consumables and 2 spell-binding Accessories, perfect for last-minute Halloween costumes or unleashing your Blanko's inner beast!
More details on the Epic Halloween Bundle and its contents below!
Epic Halloween Bundle
The Epic Halloween Bundle will be promoted on the Epic Games Store, but will be available in the in-game Shop!
Limit 1 Bundle per account. Each Epic Halloween Bundle contains the following goodies:
Fangtastic Fitted
Grrrab one of these hats for a look you can sink your teeth into.
NOT AN NFT
Raulf's Wicked Shades
You'll be one handsome devil with Raulf's favorite shades. Scratch-resistant, and guaranteed to block out 100% of shade thrown by haters.
NOT AN NFT
Consumables
5,000 XP in XP Chips
3 Gumballs – Kiwi Surge, Heaping Spoonful Blend, Rainbow Wing Sherbet
Don't chicken out - treat yourself to an Epic Halloween Bundle and roar into the Grave Rave style before this bundle vanishes on November 2nd, at 4:00 PM PDT / 23:00 UTC. Happy haunting!
---