Season 2 Update 1 Drops April 20th
---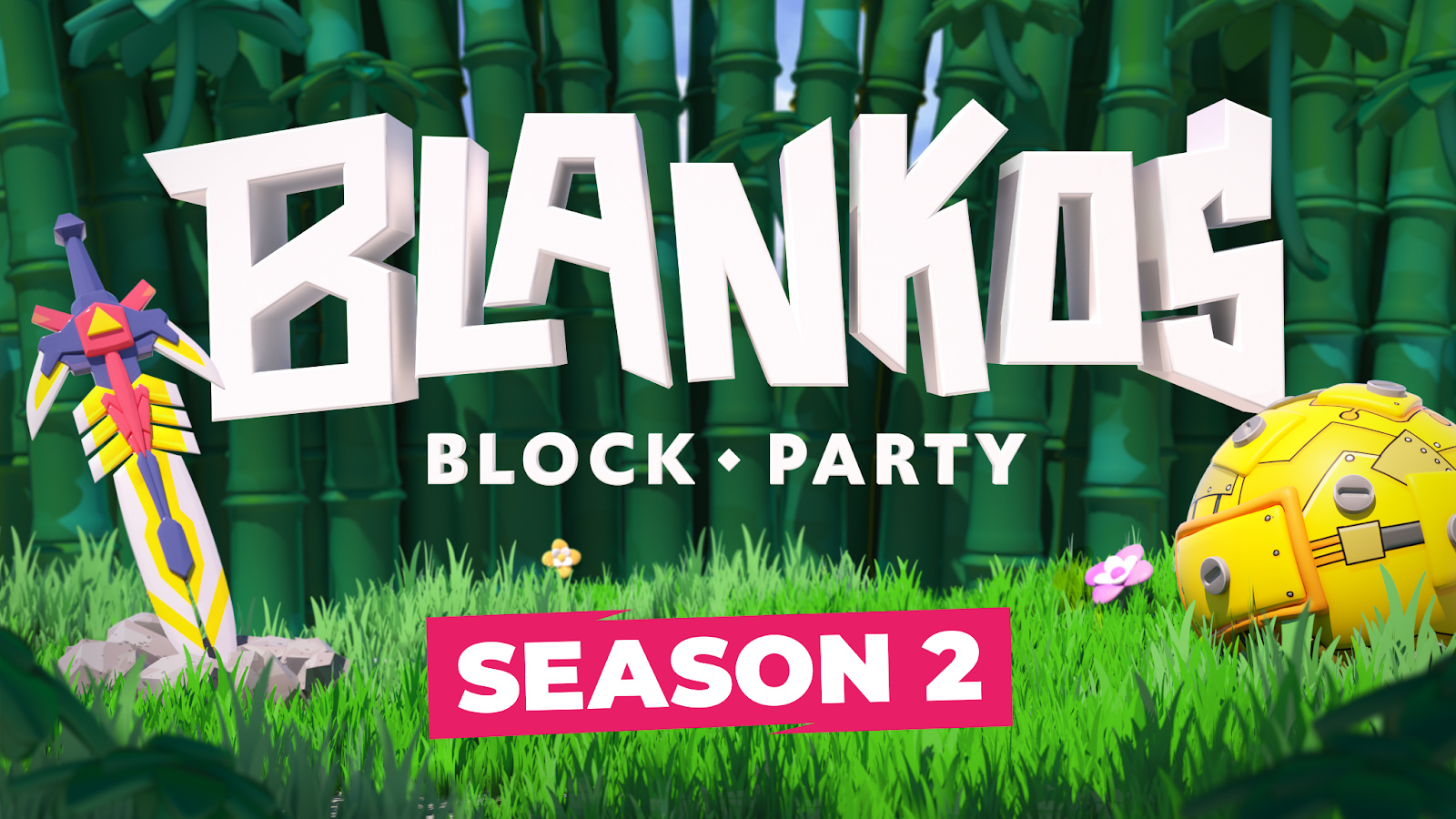 We're bringing more content to Blankos Block Party for Season 2!
Season 2 Update 1 goes live on April 20th, at 10:00 AM PDT / 17:00 UTC, after a 30-minute maintenance.
Let's see what's new with Season 2 Update 1:
Enemy Props
Enemy Props harness the well-known weapons of Blankos, against Blankos! Armed with either an Assault Rifle, Grenade Launcher, or Rocket Launcher, each of these Enemy Props come in Weak, Medium, and Tough variants that affect their health and rate of fire.
This new Prop type will be available to all builders to use in their parties starting April 20th!
Changes & Fixes
Fixed an issue where Tracer's Swerve could be canceled by sliding.
Fixed an issue where players could no longer open the Build inventory after backing out of a Prop category without selecting a prop.
Fixed an issue where attempting to Mash two of the same Blankos would result in a CHOCKSAWAY error.
Fixed an issue where the Sirens Song Wings' audio effects would fail to play when flying immediately after hitting the ground.
Fixed an issue where in the YOU GOT SKILLS helper screen, Willow incorrectly states that Power Moves use vibe energy.
Fixed an issue where there would be no keyboard button indicator to escape out of a Blanko's Details screen.
Fixed grammatical errors in the in-game descriptions for the Sirens Blanko and the Sirens Song Wings.
---