Roughen Tumble Drops April 13th - Only 2500
---
"To roll with the War Ponies, you must act like a War Pony.
You gotta stay glittery and hit hard; be a rainbow blur!
And when it comes to me, Roughen Tumble, I'm the real deal!"
-Roughen Tumble, biggest fan of the War Ponies

Roughen Tumble storms into the Junction and is ready for battle. This Blanko drops April 13th, at 3PM PDT / 22:00 UTC, in the Shop and in-game!
Roughen Tumble - 2500 Available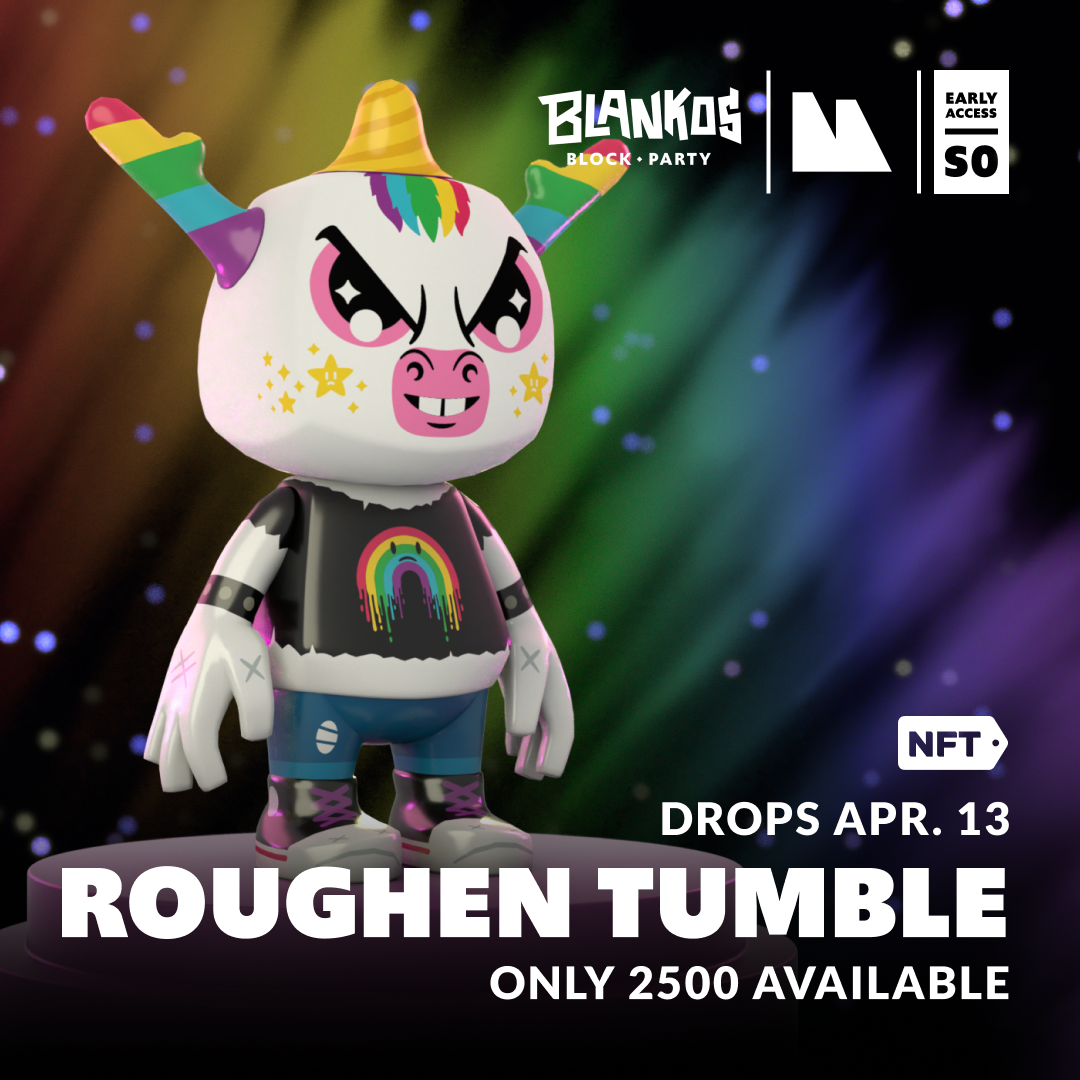 It's time to get Rough! Roughen Tumble storms into the Junction, ready for battle. This War Ponies super fan will be limited to ONLY 2500 mints, for the initial price of $34.99 or 3,500 Blanko Bucks.
Each NFT has a Purchase Limit of 4 per order when purchasing in bulk on the webstore; There is not a limit on how many you can purchase in total.
Gumballs
We have 2 Gumballs rolling into the Shop! Lilac Nectar Chill and Grapplin' Grape are the most recent additions and are a must have for getting those fine tuned MashUPs!
Lilac Nectar Chill
Recolor your MashUPs down to the details with a palette plucked from a butterfly's favorite flower.
Grapplin' Grape
Replace the base color of MashUPs with a grapplin' purple flavor during a Mix or a MashUP.
---