Here Comes Rarity League's Next Release
---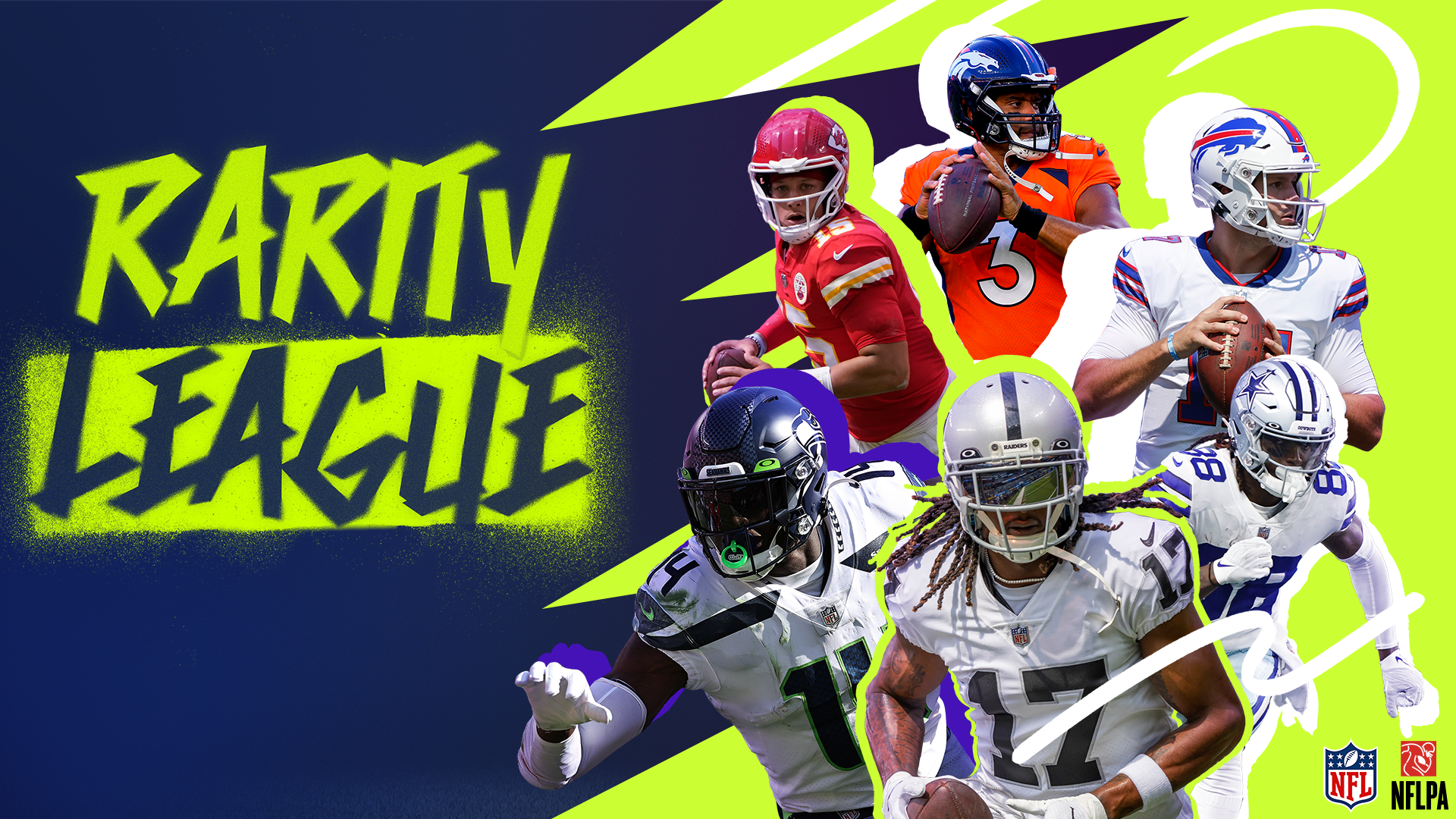 You have been waiting patiently for your team's helmets to land and we're psyched to share that, on November 15, the Rarity League collectibles for the remaining 30 teams will be available for sale.
Limited Releases in Phases
Price (0.14 ETH) and overall mint size (2,500 per team) will remain the same as our inaugural drop with the Super Bowl LVI teams. The supply of 2,500 total collectibles for each team, however, will be parsed out in thirds over three waves. New supply will be unlocked when NFL Rivals reaches certain download milestones. The objective is to balance the supply of guilds in the game with the volume of incoming new players to ensure everyone has fair access to new guilds. Here are the specifics:
One-third of the total supply will be released as pre-sales prior to the game launch. These pre-sales include the inaugural drop with the Super Bowl LVI teams (Rams and Bengals) and next month's release.
5% of total supply (125 per team) will be allocated for in-game purchases and marketing to support the growth of NFL Rivals at the launch. This amount will be taken from the supply from the November release (which means that 708 collectibles per team will be made available next month).
When NFL Rivals reaches 2 million downloads, the next third of the supply (833 per team) will be unlocked and made available for sale.
When NFL Rivals reaches 4 million downloads, the final third of the supply (833 per team) will be unlocked and made available for sale.
When each wave of reserves is unlocked, the team will evaluate the velocity and pace of downloads and active users to determine the optimal path towards introducing the supply into the player base, which can be a combination of several releases and in-game offers.
To clarify, our intention is not to do a single release for each wave. For example, when NFL Rivals reaches 2M downloads, a new wave of supply will be unlocked for sale, but we may spread that amount over multiple releases between Rivals' 2M and 4M download milestones.
A Positive Guild Experience
Like many free-to-play games, being part of a guild in NFL Rivals is a core element to the experience. In order to have a good experience, we want every new player who enters NFL Rivals to be able to find and join a guild. This is what dictates the need to have enough guilds unlocked when the game launches as well as when it scales up.
With each milestone unlock, new guilds will immediately be injected into the game for players to join. However, not all of these guilds will be able to be claimed immediately upon the milestone unlock. The total supply of newly unlocked Rarity League collectibles will be made available for purchase over time across several releases or through the in-game store.
Ultimately, we want a positive experience with guilds, whether you are a player joining one in the game, or a Rarity League holder claiming one. We want to balance the need to have enough guilds for players to join with the demand for Rarity League collectibles. This phased release structure was designed where new supply only unlocks as the demand grows.
Benefits for Buying
Rarity League collectibles unlock several utilities tied to NFL Rivals, including:
claiming a guild in the game;
early access to the player drops;
exclusive in-game events; and
private beta access to NFL Rivals.
By purchasing a pre-sale Rarity League collectible prior to NFL Rival's launch, you will get to play the game first with access to NFL Rivals' private beta and secure allowlist access to NFL Rivals' forthcoming player card drops.
Limited Time Collector Perks
Collector perks from the inaugural drop will only be extended through the first week of the November 15 release. Collectors who mint multiple Rarity League helmets will receive bonus rewards. When you mint 3 helmets in a single release, you will get a Rivals Reward Token; when you mint 5 helmets in a single release, you will get an additional Reward Token. Rewards Tokens will be airdropped to qualifying wallets before the end of November.
Every Rivals Reward Token serves as your voucher for redeeming a Founder's Edition Player Card. Each player card is a guaranteed Rare, and all of which will be playable in NFL Rivals. Hit those multi-mint milestones to score your Founder's Edition Player Cards. The more you buy, the more you get. This offer is only good through November 21.
As always, thank you for supporting us. Let us know what you think. We are excited to roll out the helmets for you to rep your team!
---
Recommended Content