SOLD OUT - Quiccs Drops September 27, 28 & 29
---
All units are online and ready to deploy. The Quiccs collection is coming in quick, bringing the award-winning toy designers' unique and incredible art from the real world into the Blankos world next week! For this special drop, we are doing something we've NEVER done before: We'll have three different Quiccs releases spread out over three days! Collectibles from this highly anticipated release will be available on September 27, 28 and 29 at 3PM PDT / 6PM EDT / 10PM UTC in-game and in the web shop.
We've been teasing the Quiccs x Blankos drop since our huge announcement at E3 and we're finally releasing exclusive versions of Quiccs' iconic TEQ63 design in Black and White into the Junction.
SOLD OUT - September 27th: TEQ63 [GHOST WHITE] - 1200 available
Quiccs' TEQ63 [GHOST WHITE] drops on September 27th at 3PM PDT with only 1200 mints available for for $224.99 USD or 22500 Blankos Bucks.
September 28th: TEQ63 [OG BLK]  - 1200 available
Right on the heels of the white colorway, the black TEQ63 [OG BLK] colorway drops on September 28th at 3PM PDT, with only 1200 mints  for $224.99 USD or 22500 Blankos Bucks.
September 29th: Bulletpunk Mask - White and Black - 1200 available of each colorway
Two limited-edition Bulletpunk Masks will drop on September 29th to close the week of Quiccs out. This will be a great addition to your accessory collection and can be worn in the head slot by any Blanko. The Bulletpunk Mask [Ghost White] and Bulletpunk Mask [OG BLK] will both only have 1200 mints each and will sell for $49.99 USD or 5000 Blankos Bucks each.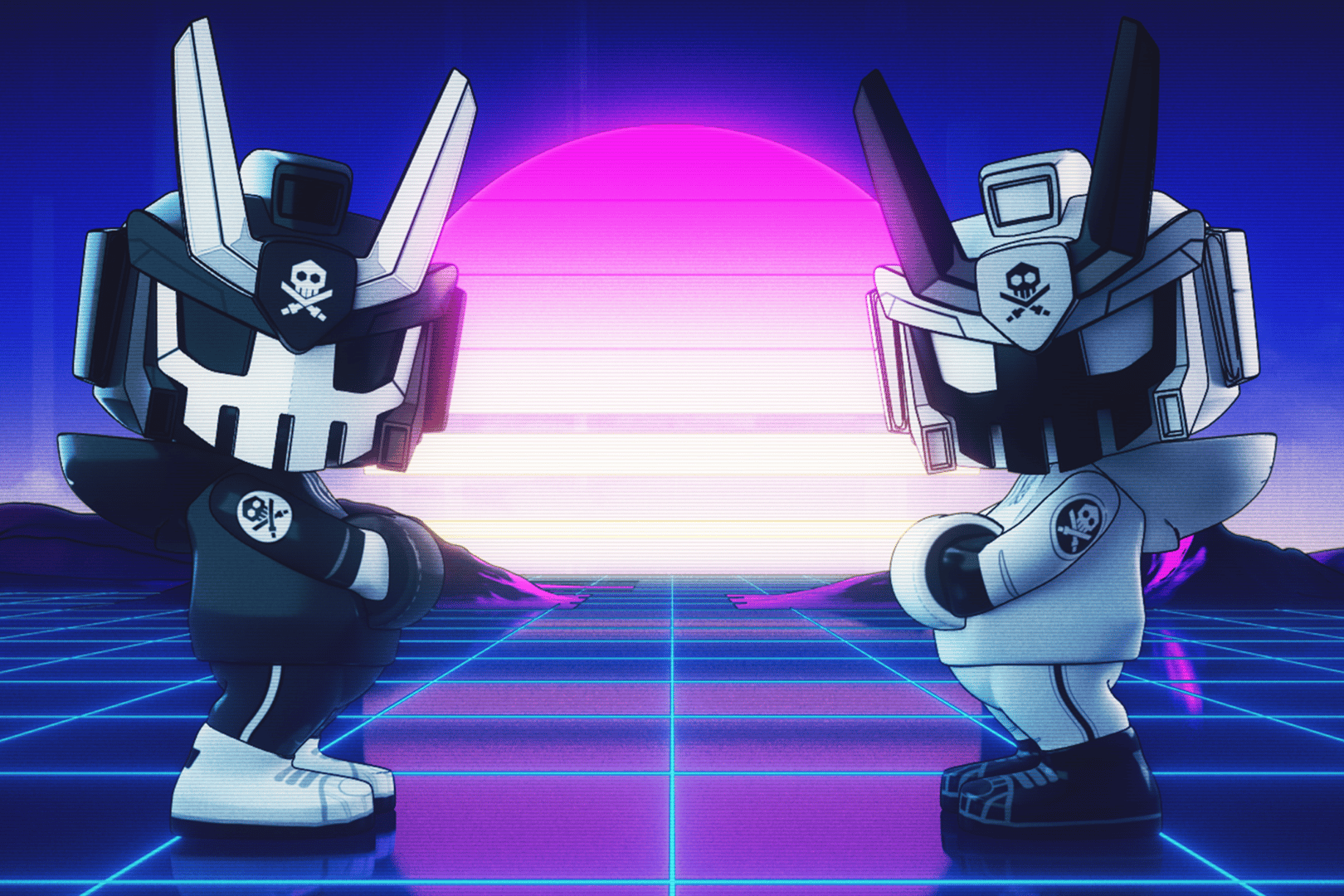 There will be an order limit of 4 of each item in the collection, but no limit on the amount you hold in your account. These Blankos designs will not be available for MashUPs.
How could you ignore the opportunity to be a lucky owner of a TEQ63? Strap in and load up, and we'll see your new Blankos in game next week!
---