Party Pass Season 3: Melomania
---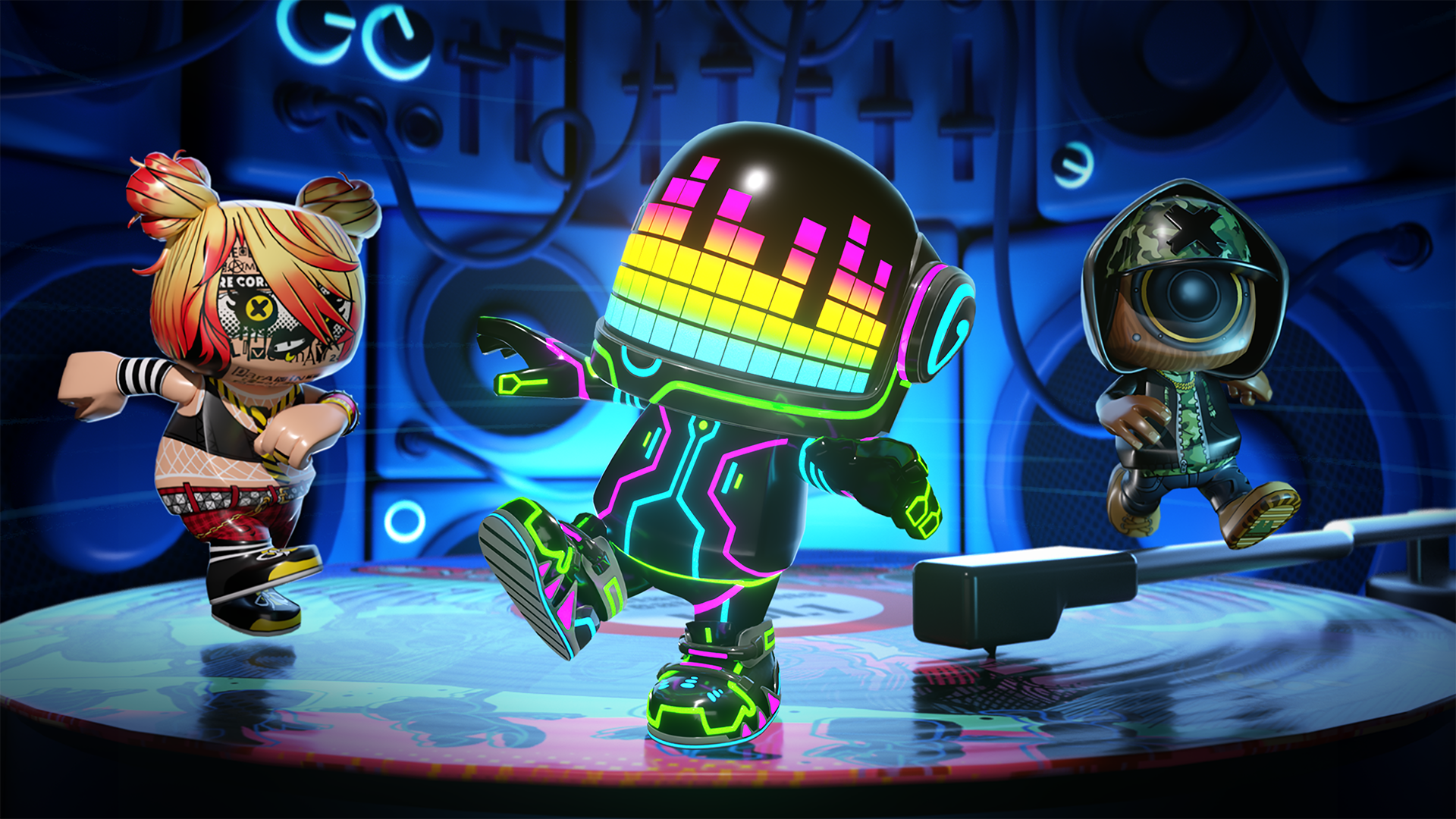 It's time to get lost in the music – Party Pass Season 3: Melomania drops the beat on May 25th, at 10:00 AM PDT / 17:00 UTC!
Complete Challenges to collect Hype Points that allow you to earn Currency & Consumables and unlock EXCLUSIVE NFTs and Emotes in an all new Party Pass!
There will be a 90-minute downtime starting at 8:30 AM PDT / 15:30 UTC in preparation for this upcoming Party Pass.
Changing Things Up!
Starting in Party Pass: Melomania, we have introduced the following changes:
You will now be presented with 5 Daily Challenges rather than 3
You DO NOT need to complete all 5 challenges to earn Party Pass progression.
Daily Challenges will NO LONGER grant Hype Points upon completion.
Instead, completing Daily Challenges will contribute progression towards a Special Challenge which will grant Hype Points upon completion
We have implemented these changes to allow for some flexibility in completing Daily Challenges when joining the Play queue. We hope this will enhance your gameplay experience!
Special Challenges
Complete Any 3 Daily Challenges
Complete 5 Weekly Challenges
Important to Note:
Featured Challenges CANNOT be completed in private matches.
Challenges meant for 'Featured Parties' can only be completed in public Featured Parties through the PLAY button.
You can access public Featured Parties through the PLAY button on the Desk.
You may join with a Group through the PLAY button.
Pins CANNOT be earned in private matches.
FREE Track Rewards
All players have the opportunity to earn these EXCLUSIVE rewards for absolutely FREE:
[NFT] Woofer Blanko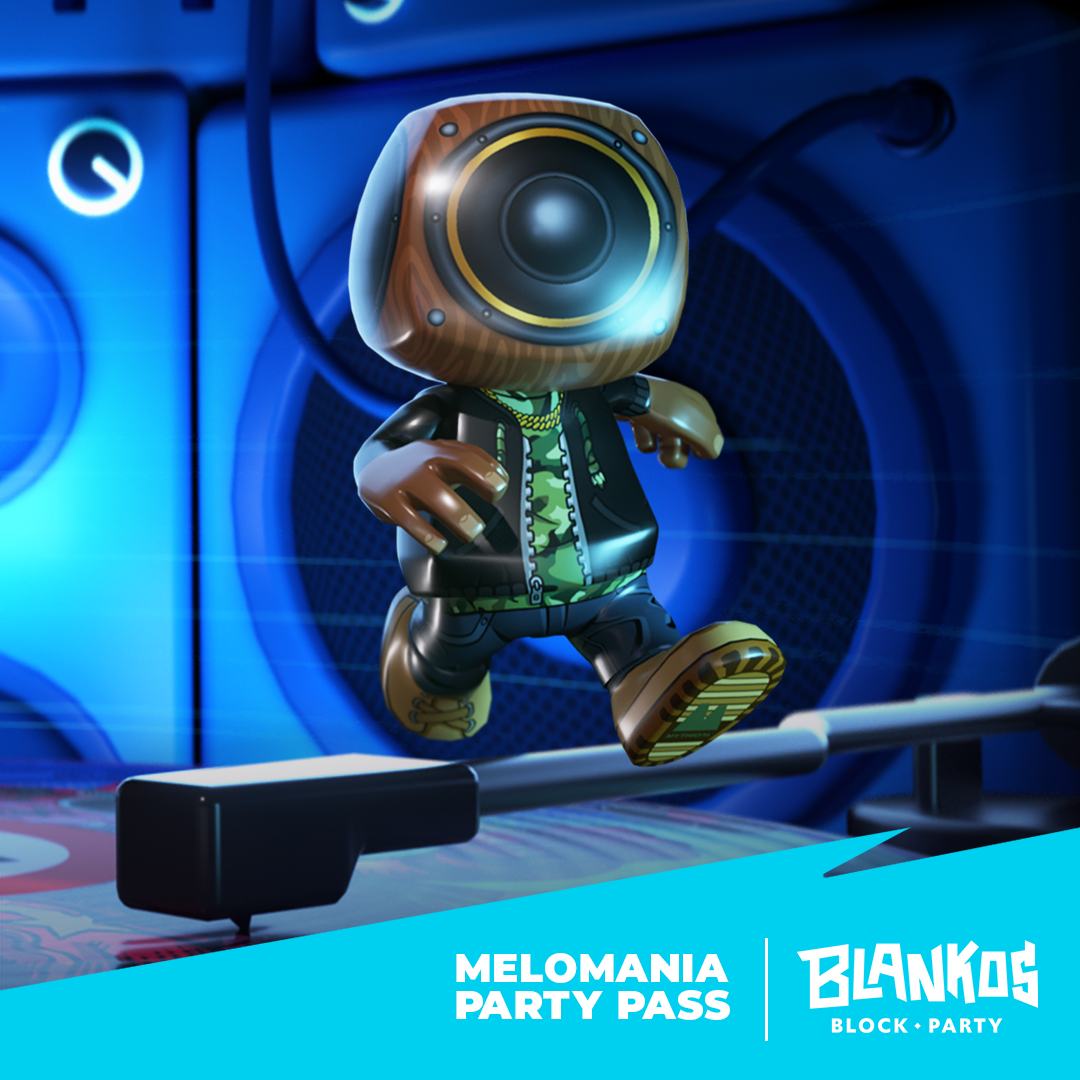 Woofer's never been a Blanko of many words. They listen. They dance. They Jam. Using songs to get their point across, they've found that folks that move with the music are a whole lot happier. They've adopted a simple creedo: Be the vibe.
[NFT] Hard Corey Ballad Buns Accessory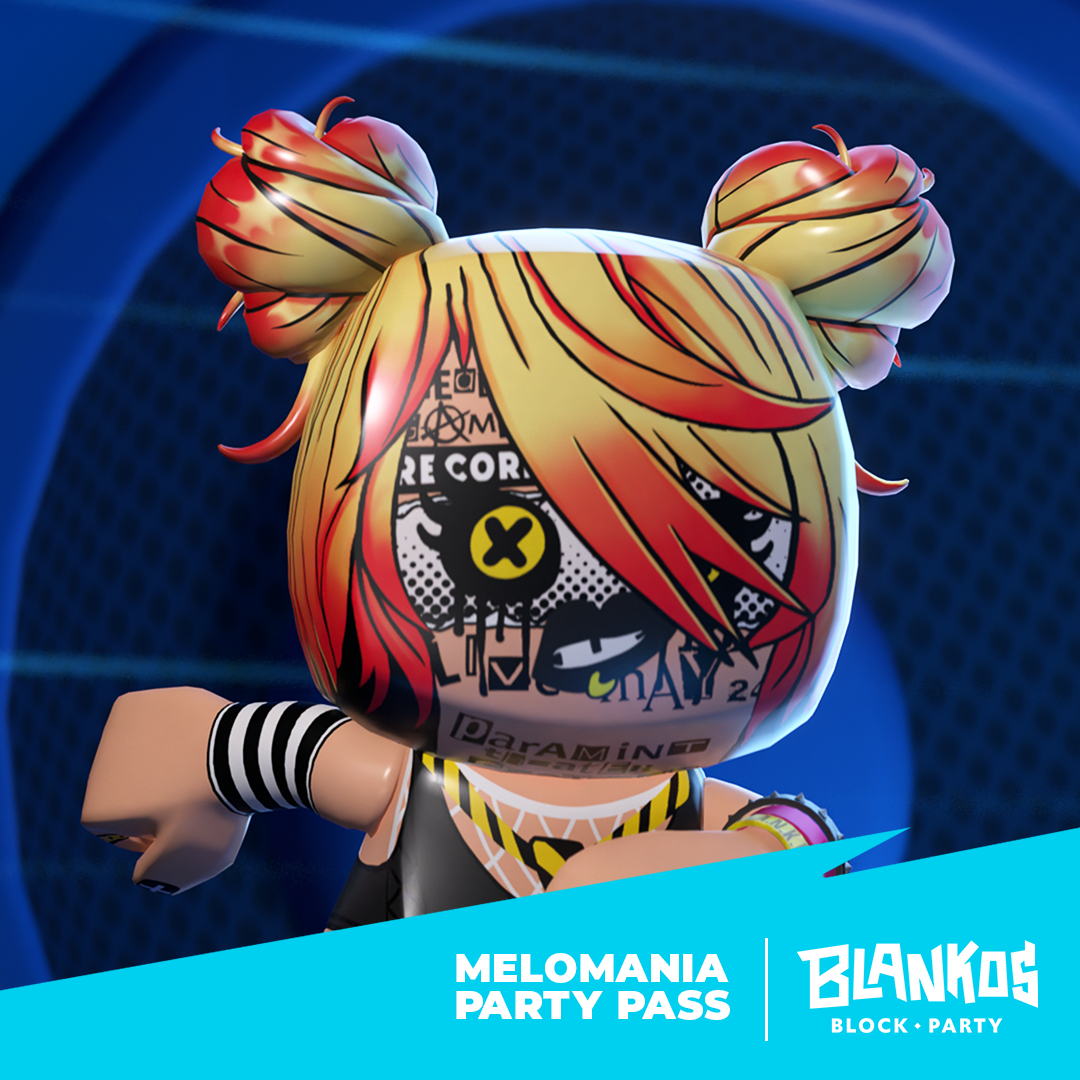 When the tunes get slow and extra sad, Corey changes up their hairdo with a set of buns. Just because the singers down, doesn't mean Corey's hair has to be.
[NFT] Hard Corey Dangle Bangles Accessory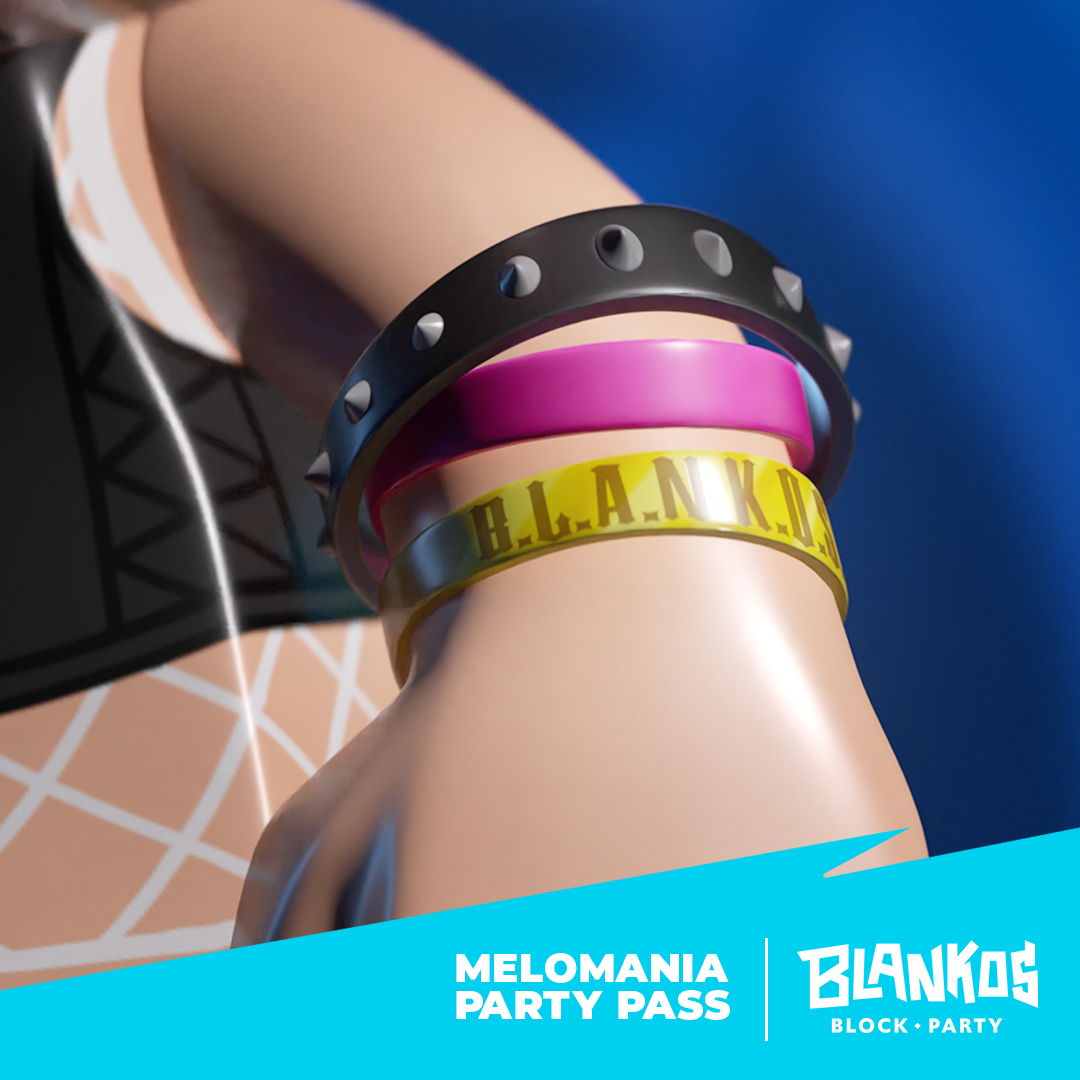 Every bangle in Corey's collection holds a significant memory. Songs, shows, dances, friends, and even foes. They wear them on their wrist to keep those memories close.
[NFT] Woofer's Hat and Hoodie Accessory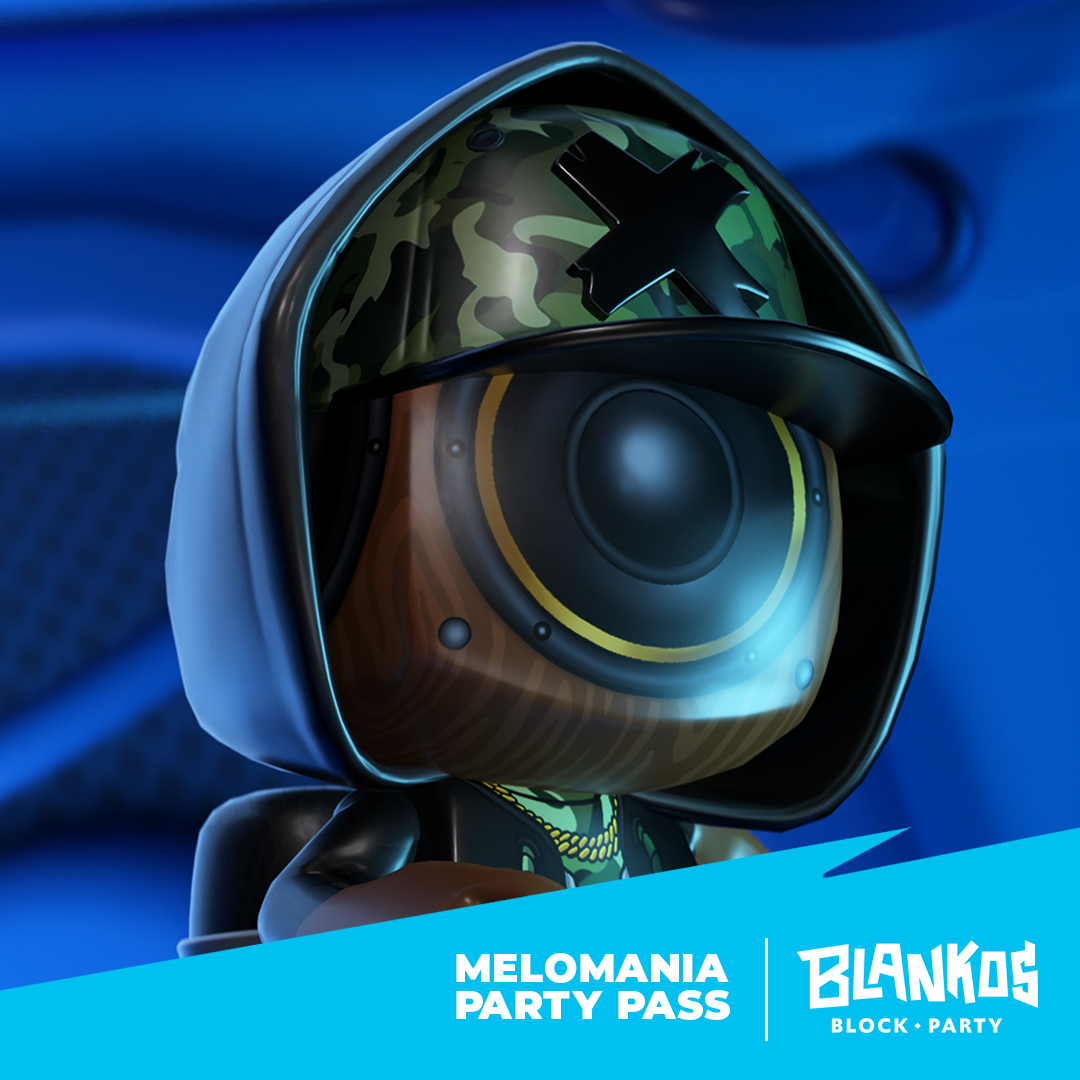 Woofer loves to spread the joy of music, but sometimes, even they need to disappear into the crowd. On those me-time days, they throw on this cap, pull up their hoodie and turn the volume down to an easy listening level.
Mic Drop Emote
I said what I said.
8 Random Gumballs & 90,000 XP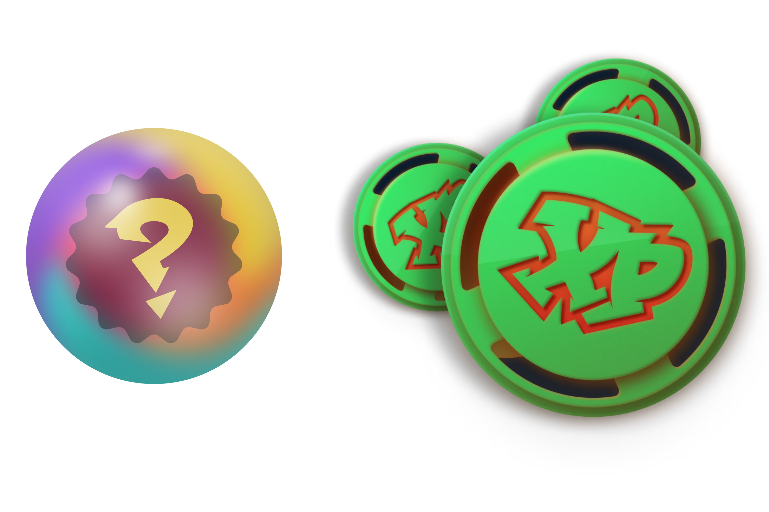 300 Blanko Bucks & 17,500 moola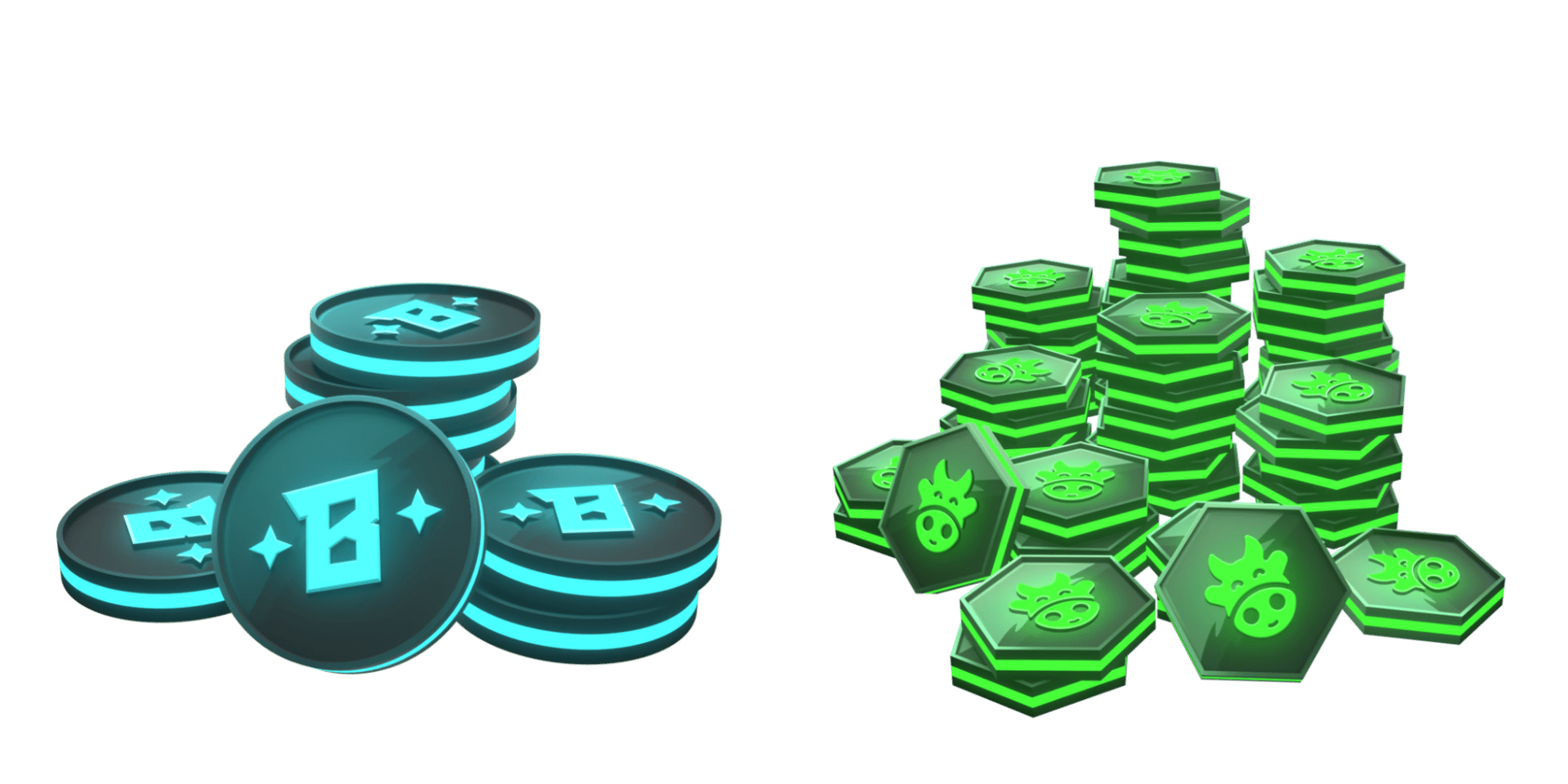 PARTY PASS+ Track Rewards
Purchasing Party Pass+ for $14.99 gives you the opportunity to earn these additional EXCLUSIVE rewards:
[NFT] Hard Corey Blanko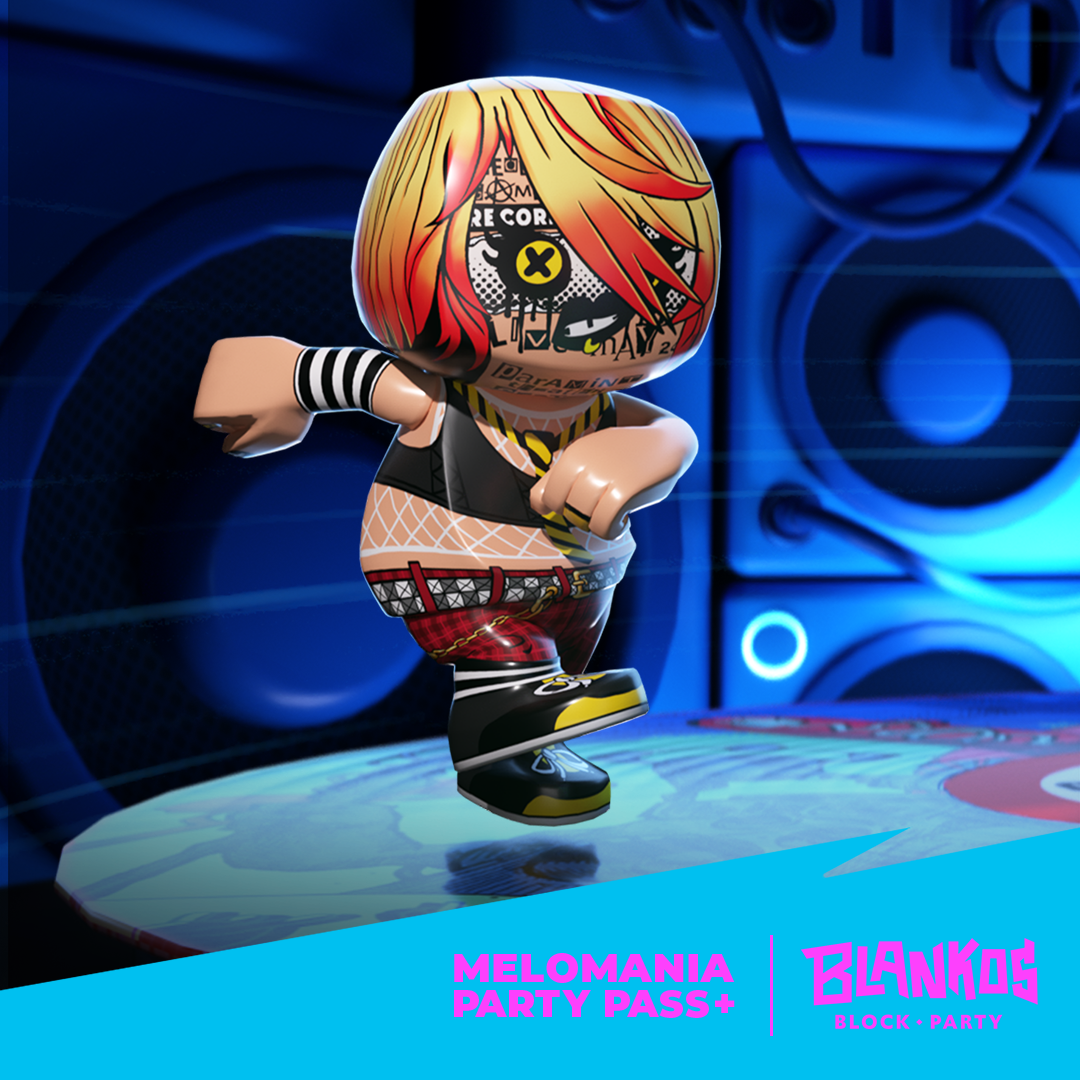 Chugging guitars. Soaring melodies. Lyrics that cut to the heart. Melomania was never a phase for Hard Corey. They've been here for all of it. They always will be.
[NFT] VU Hi-Tops Accessory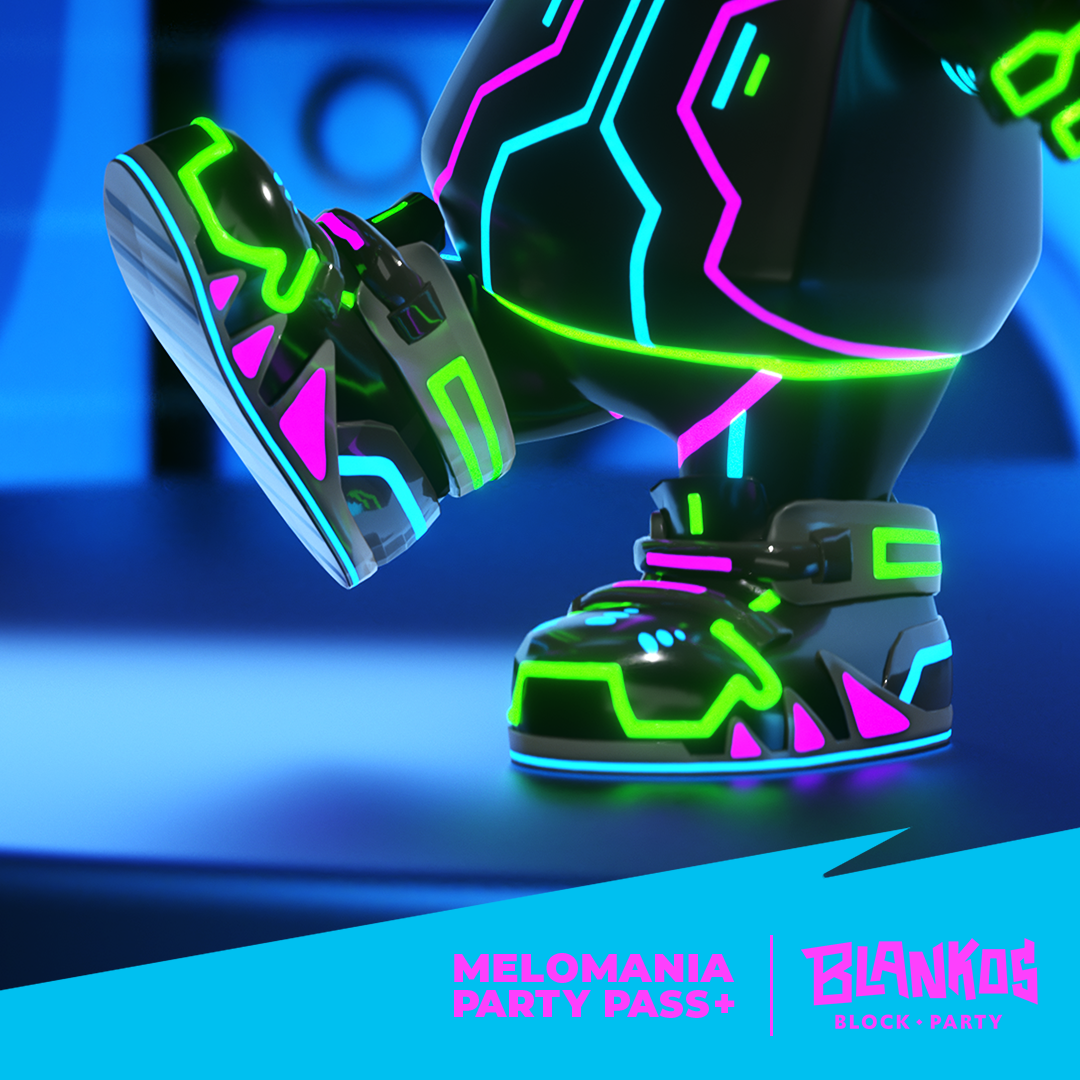 Embedded with hi-vis LED strips, these signature shoes from DeeJay VU's collection are designed to keep every Melomaniac looking fly with comfy feet while they're rocking out.
[NFT] DeeJay VU Hype Helmet Accessory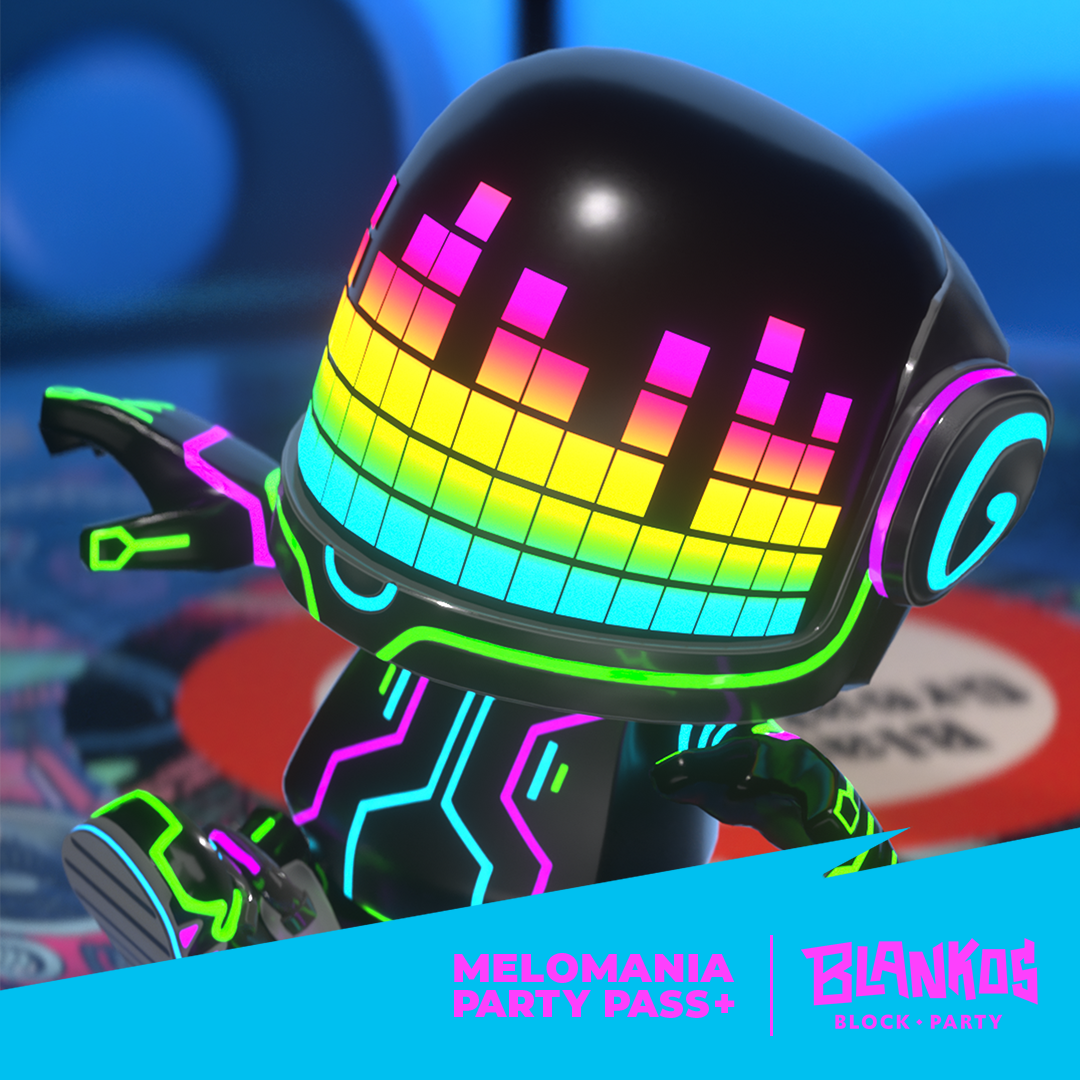 When VU's spinning records he does it big. That means dawning his Hype Helmet to make sure everyone can see just how hot the party is.
[NFT] JP88-UC Flight Accessory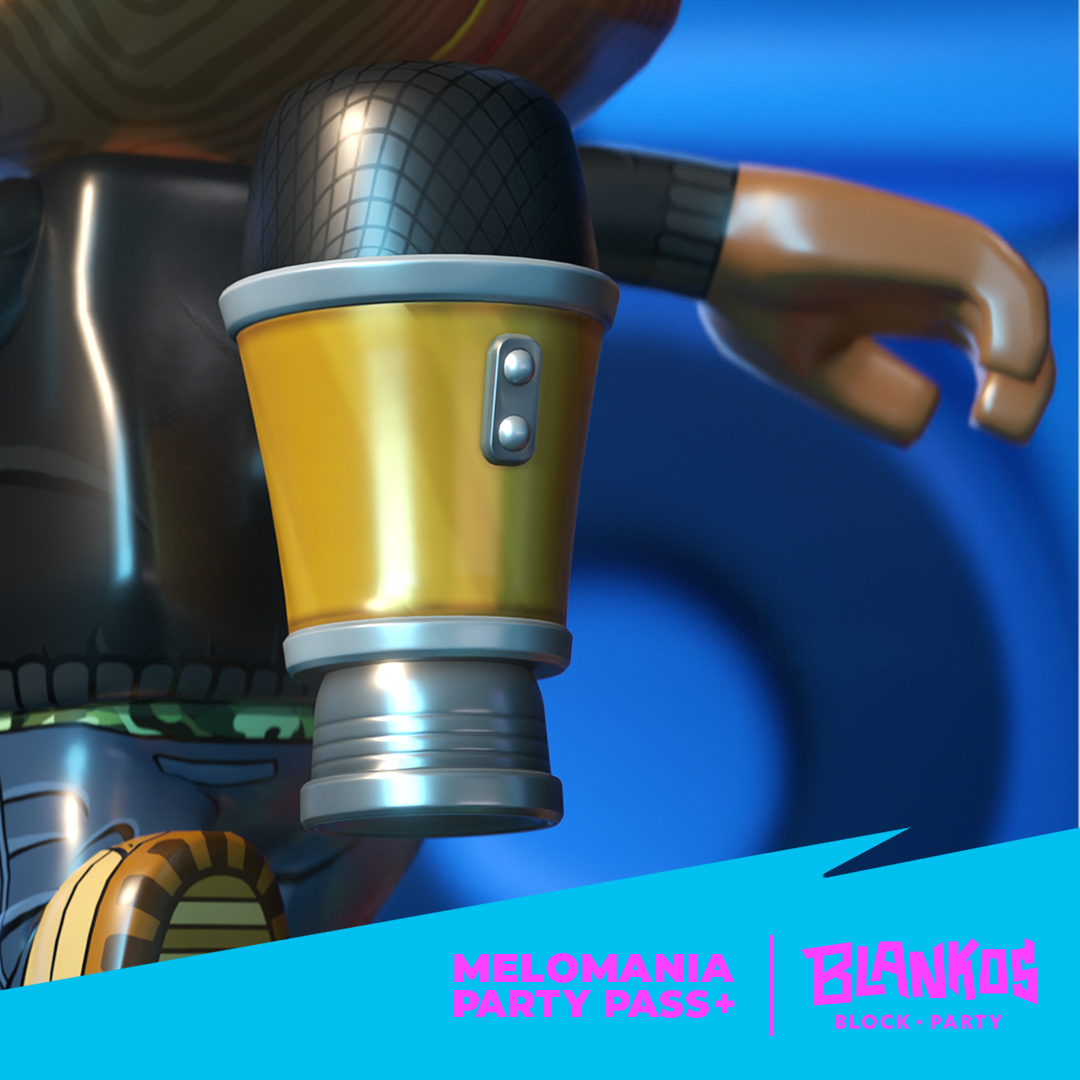 DeeJay VU's signature mic, the JP88-UC boasts an ultra-cardioid pattern that pushes the coil to the max, resulting in a hyper-directional, propulsive blast guaranteed to move even the most stubborn of wallflowers.
[NFT] DeeJay VU Blanko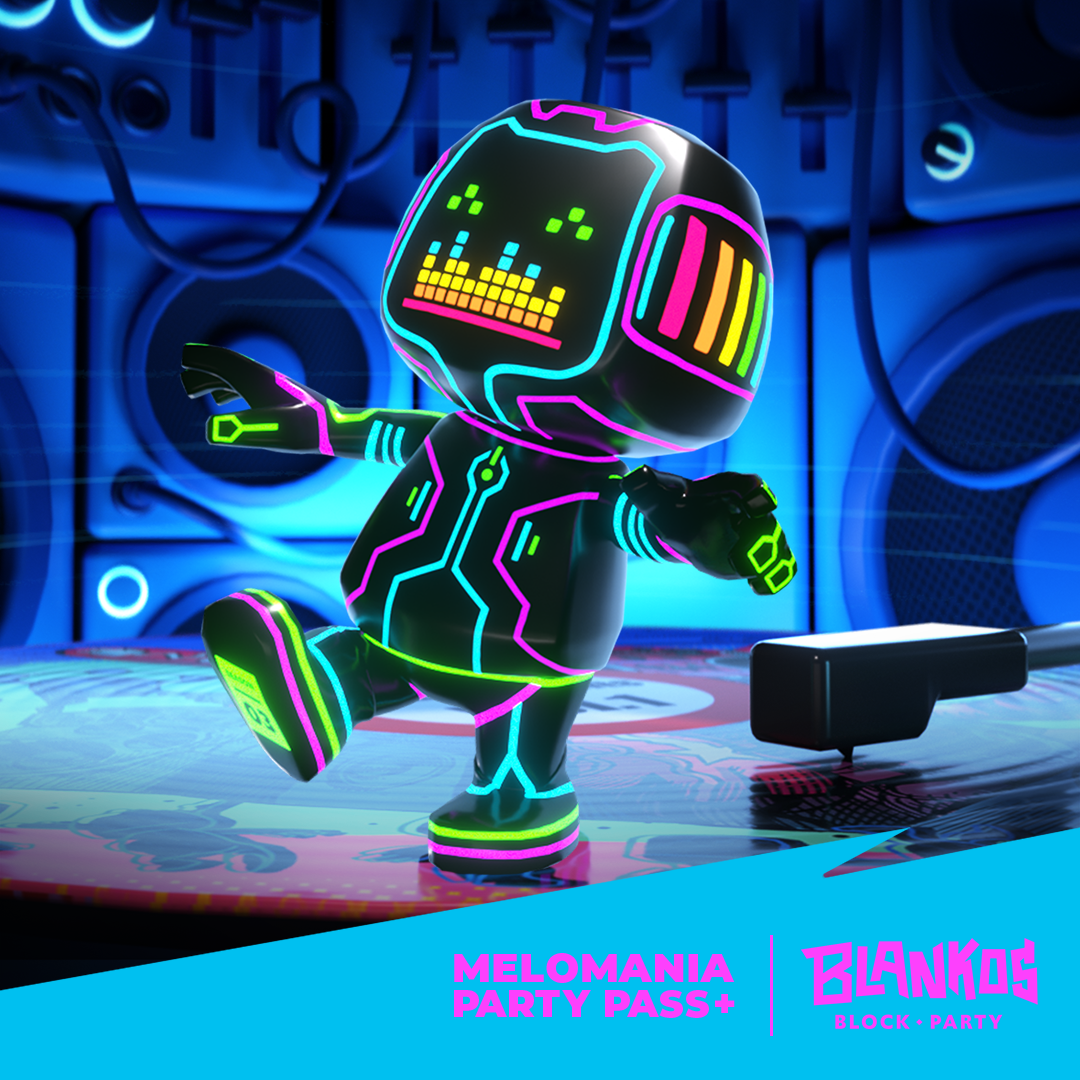 The pulsing of the beat. The goosebumps from that one guitar riff. You've been lost in this music before, but this time it feels different. DeeJay VU is spinning all the greatest hits from your yesteryears at max volume. Welcome to Melomania!
Can't Hear You… Emote
What? I'm vibin'
Hard Corey Strut Emote
Ska is forever. Ska is life.
6 Exclusive + 4 Recurring Gumballs & 250,000 XP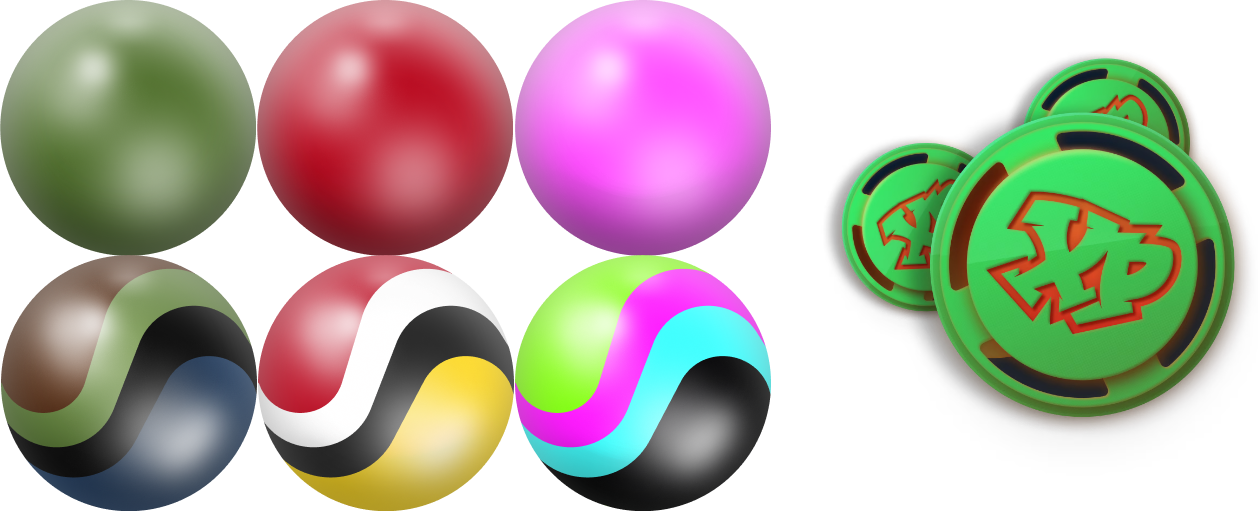 300 Blanko Bucks & 50,000 moola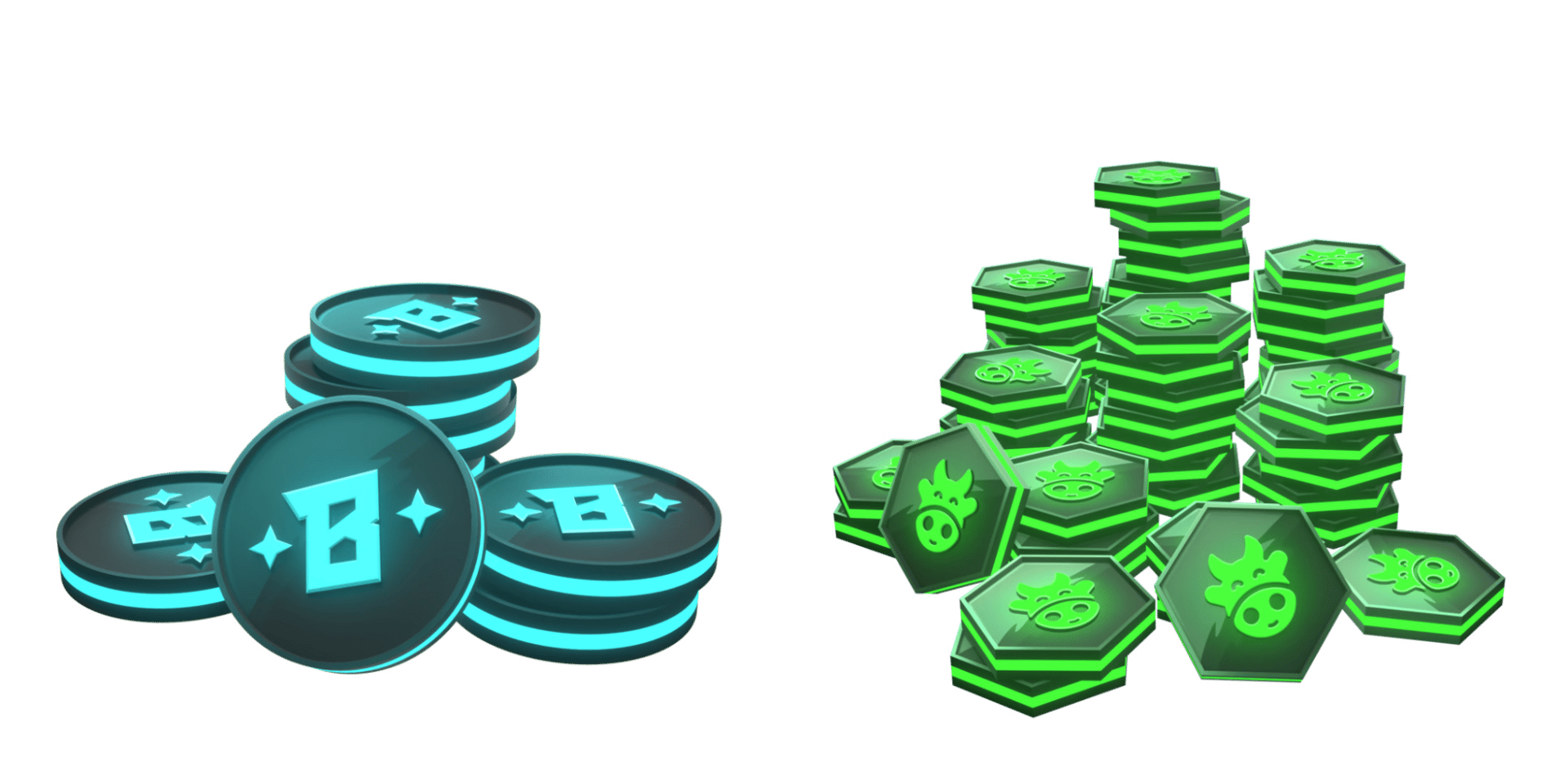 ---
Crank those Boom Cans to max volume, we'll be playing Party Pass: Melomania on repeat until July 19th!
---