Party Pass: Kawaiimono Drops March 29th!
---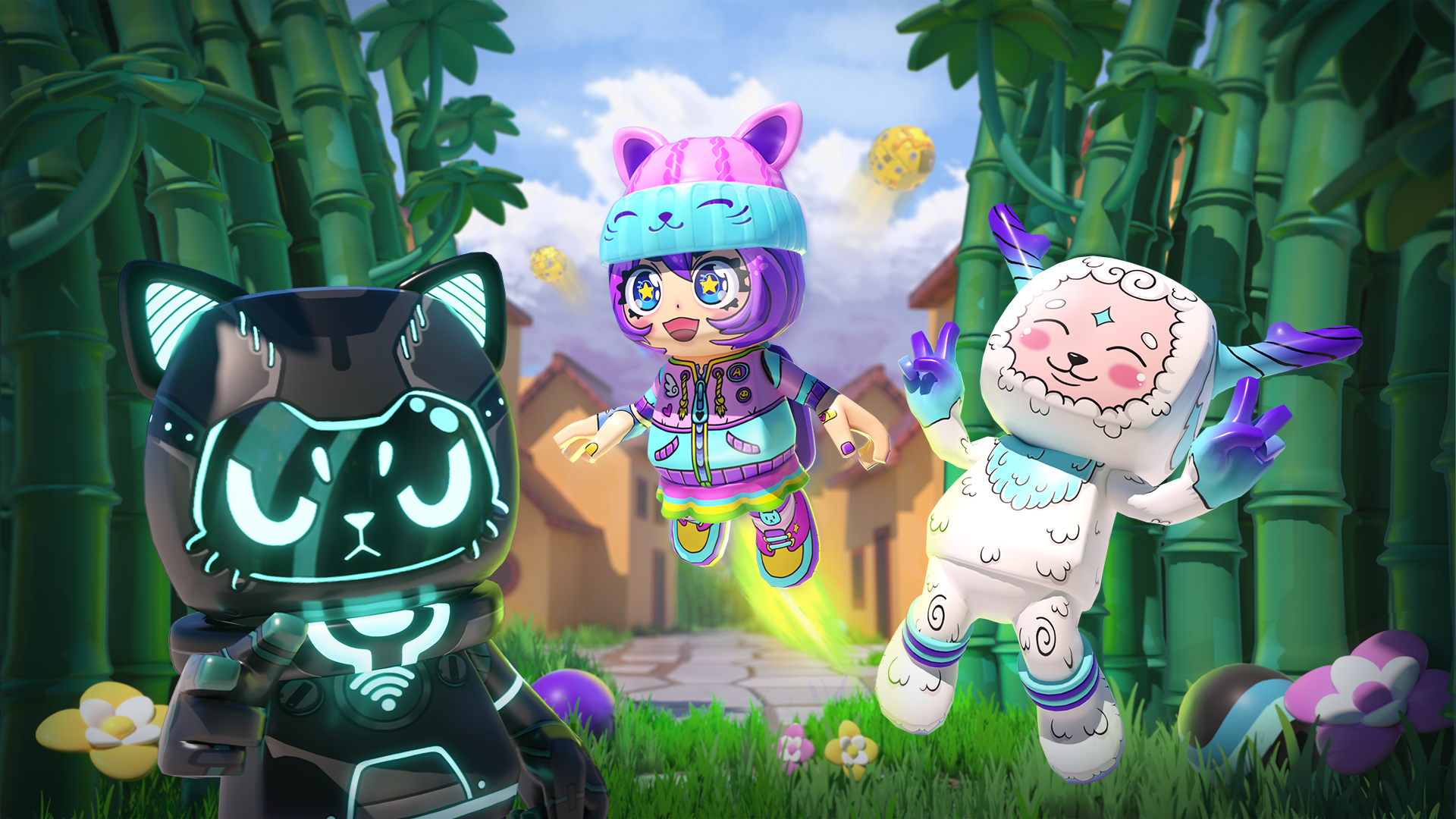 Who's ready to embark on a light-hearted adventure – Party Pass Season 2: Kawaiimono stances at the ready on March 29th, at 10:00 AM PDT / 17:00 UTC!
There will be a 30-minute downtime starting at 9:30 AM PDT / 16:30 UTC in preparation for this upcoming Party Pass.
Complete Daily, Weekly, and Seasonal challenges and earn Hype Points to earn consumables, currency, and unlock EXCLUSIVE Emotes and NFTs:
Free Track Rewards
Everyone has the opportunity to earn these EXCLUSIVE rewards for absolutely FREE:
[NFT] Rumi Lamb Blanko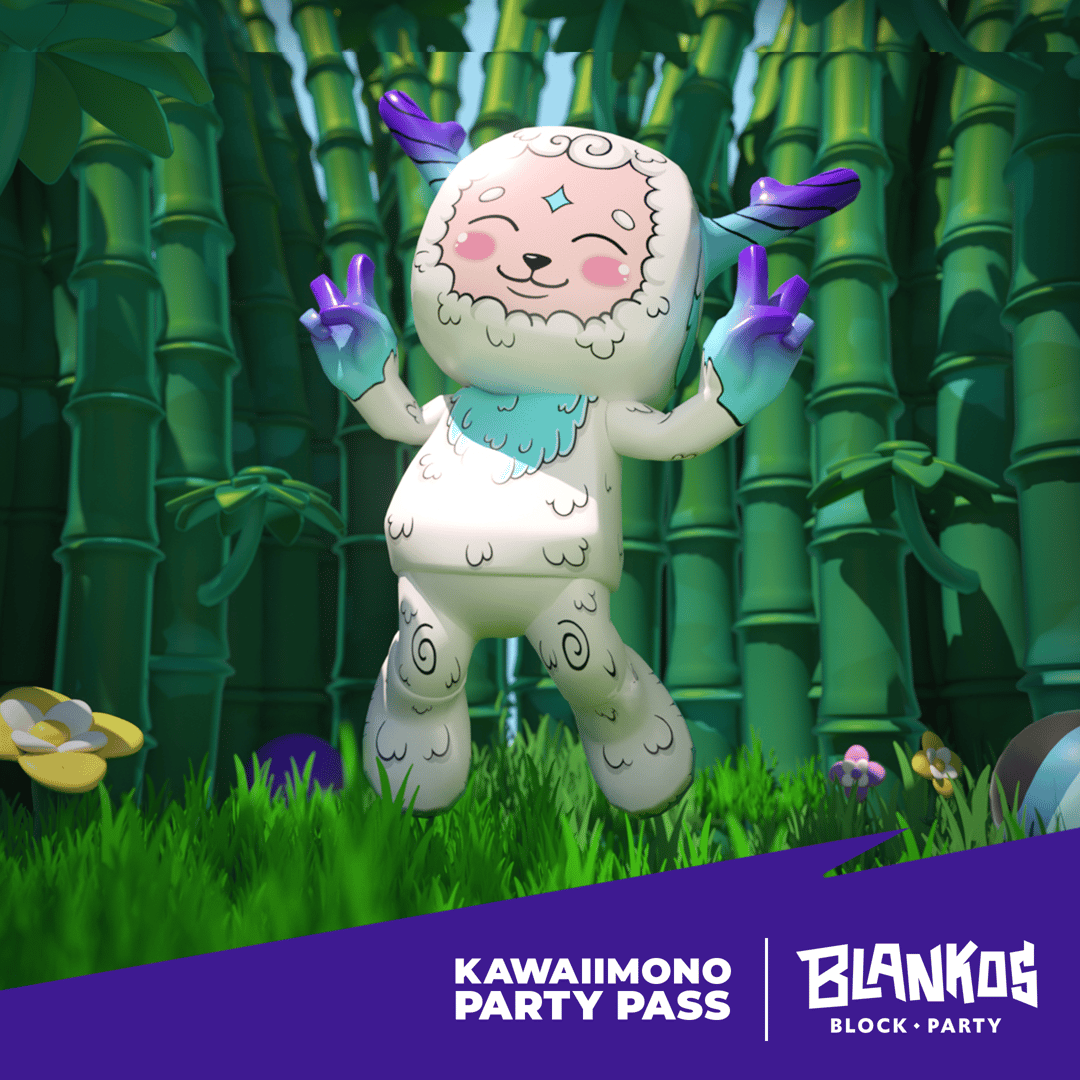 Rumi's never been much of an adventurer, but they've always put their friends first. So when their best friend Kirā invited Rumi to travel the world, they put their fears aside with a smile.
[NFT] BFF Anklet Accessory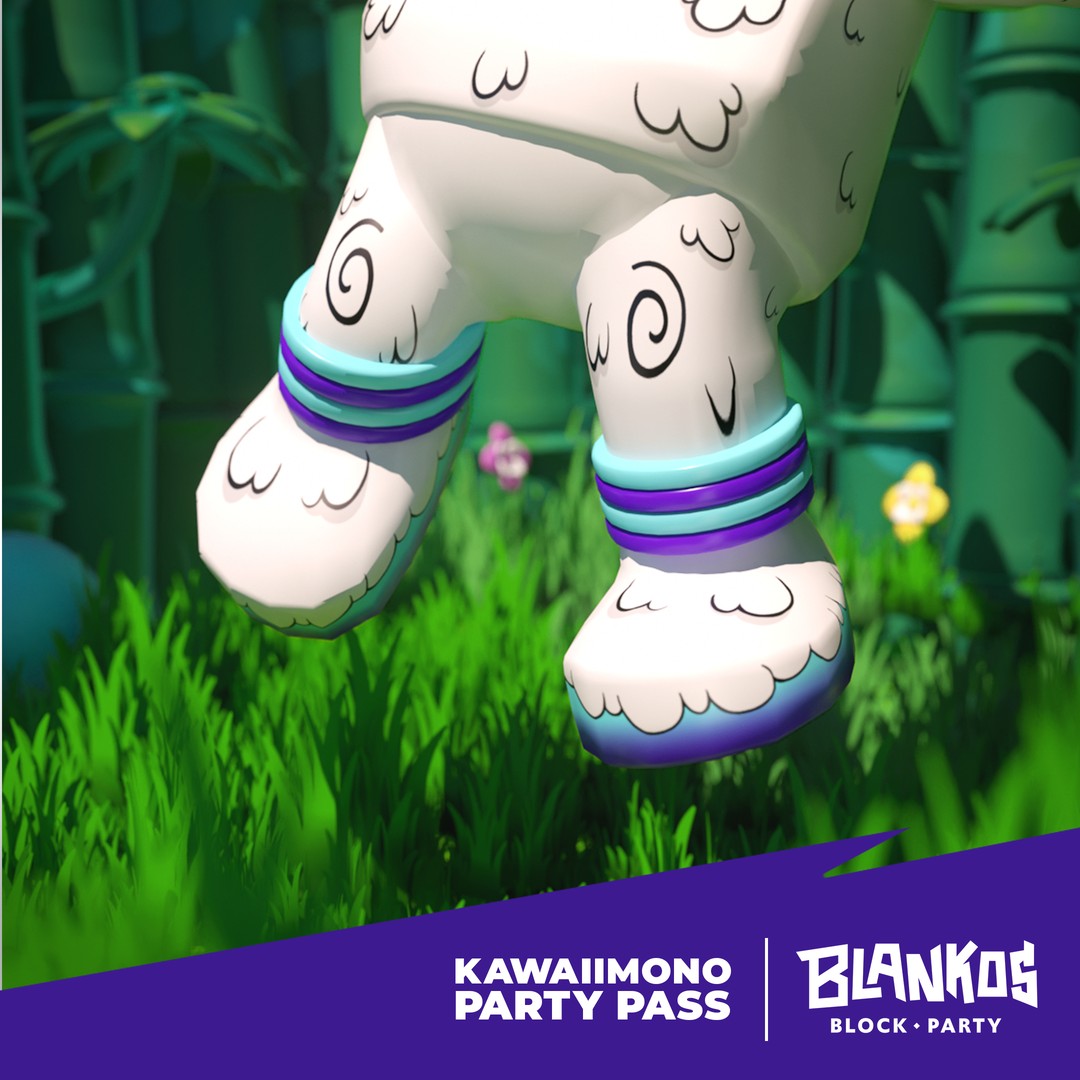 Rumi Lamb's horns had yet to come in when they first met Kira Daring—a fact that, at the time, caused the plushie creature great shame. But where others made fun, Kira gifted Rumi this BFF anklet. The two have been inseparable ever since.
[NFT] Swooshy Skirt Accessory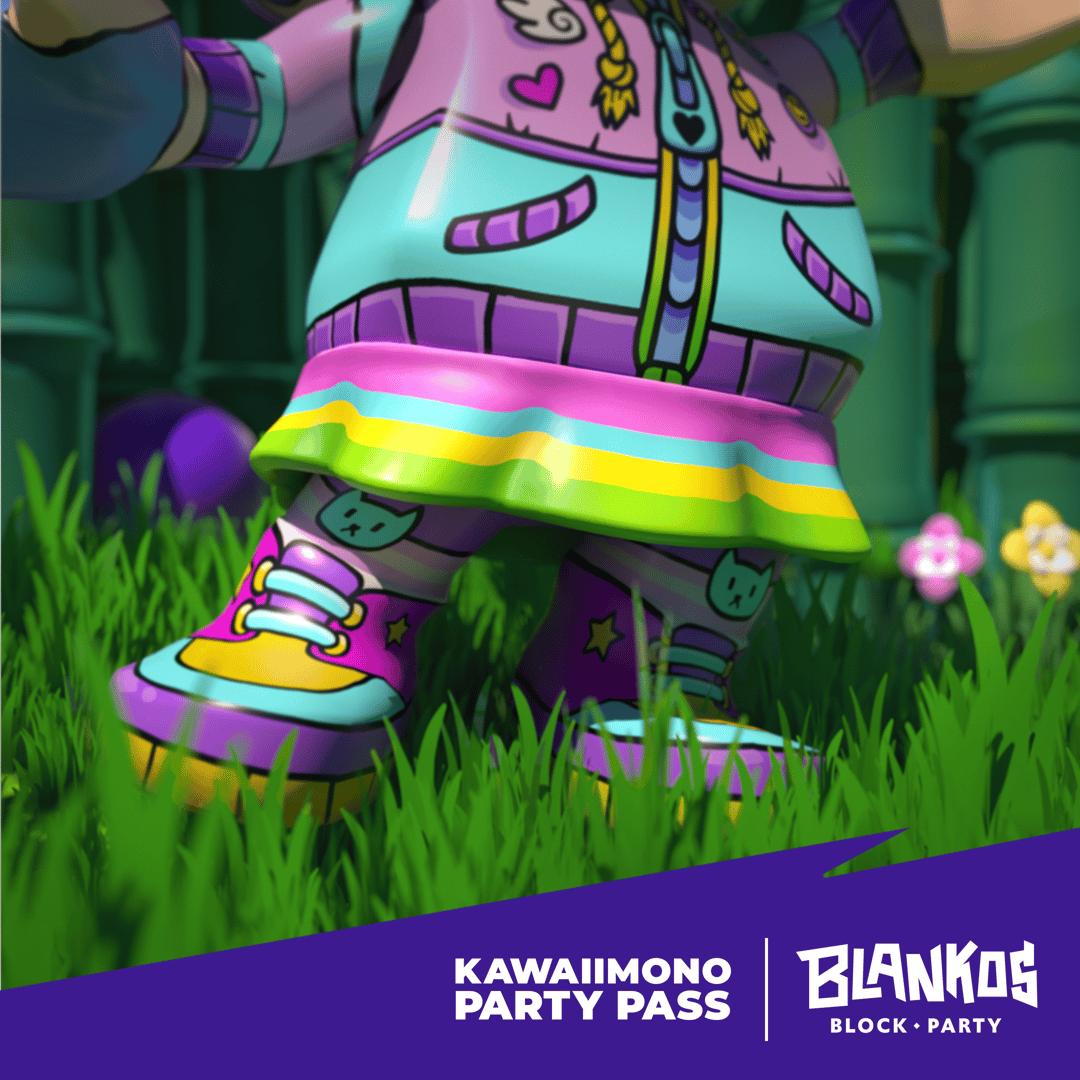 Kirā's favorite color? Rainbow of course. That's why this swooshy skirt is a staple in her closet.
[NFT] Kirā's Neko Beanie Accessory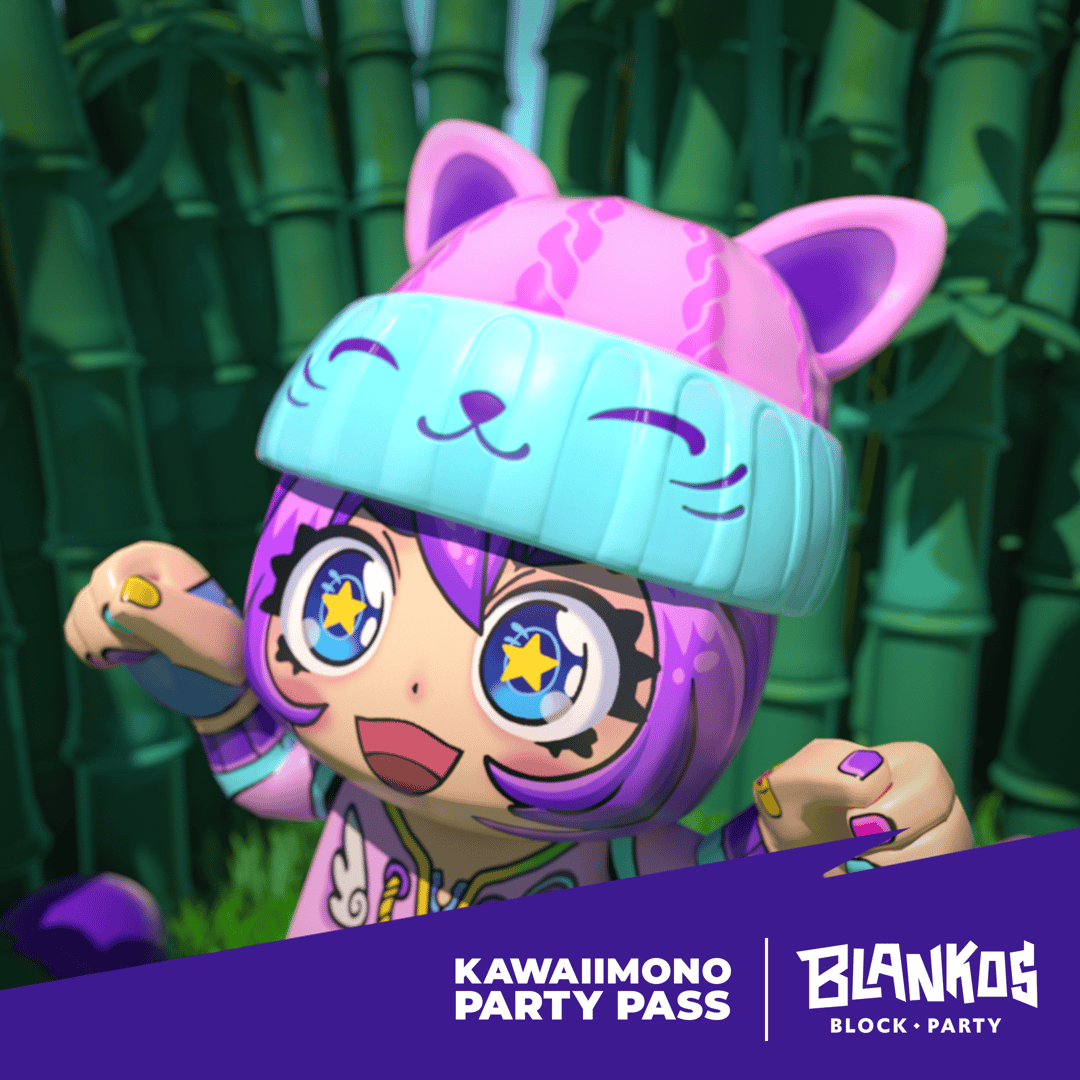 Kirā's the kind of friend who gives without expectation, so imagine her surprise when Mekoneko and Rumi Lamb presented her with this adorable beanie modeled after Meko and made from Rumi's wool.
Kawaiimono Dance
What's cuter than cute creatures? Cute creatures dancing!
8 Random Gumballs & 90,000 XP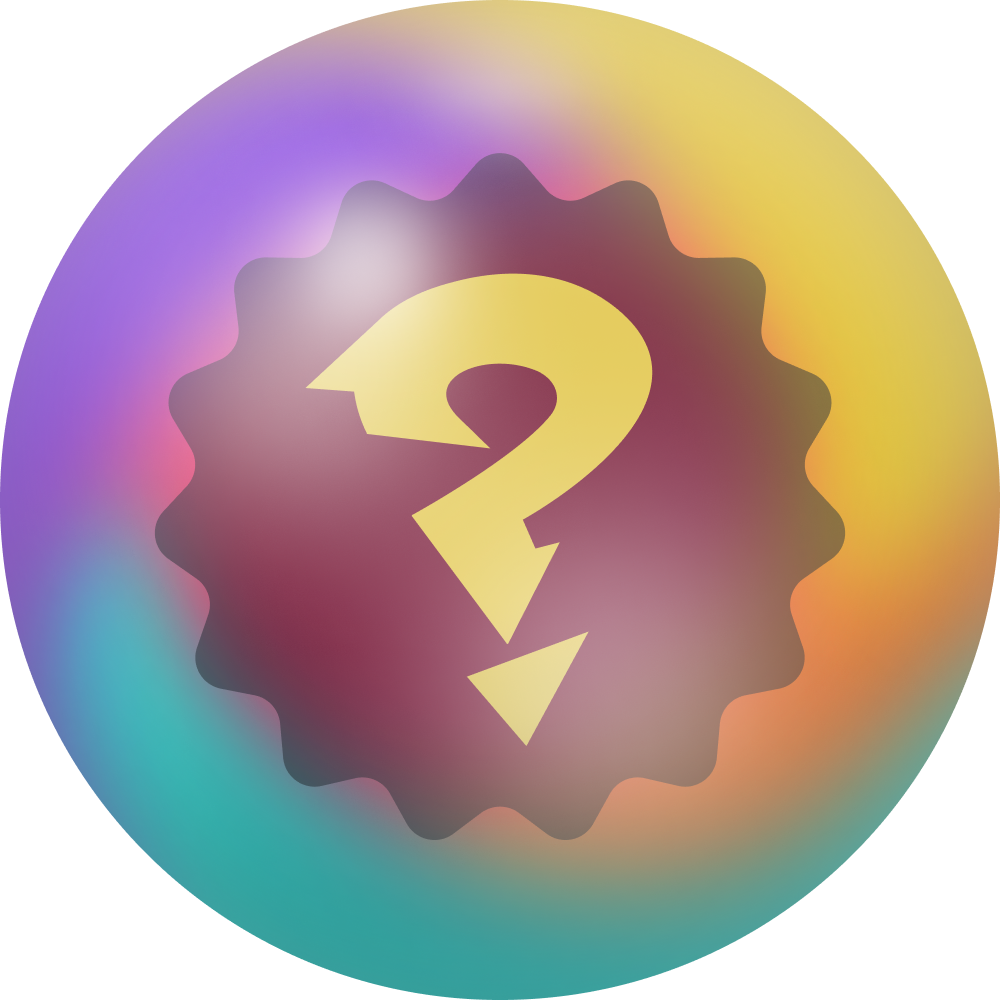 300 Blanko Bucks & 17,500 moola
Party Pass+ Track Rewards
Purchasing Party Pass+ for $14.99 gives you the opportunity to earn these additional, EXCLUSIVE rewards:
[NFT] Kirā Daring Blanko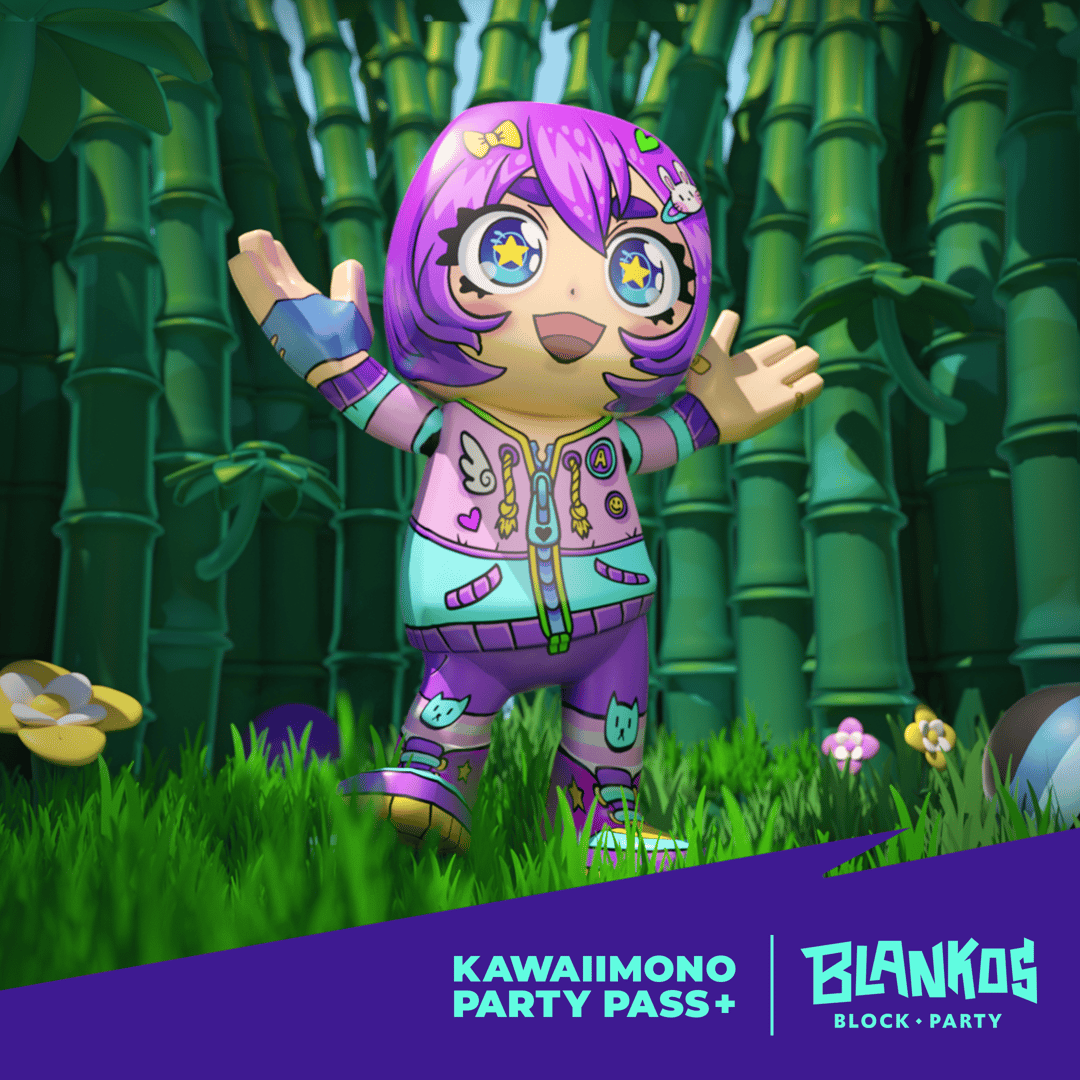 With stars in her eyes and a heart full of dreams, Kirā Daring's determined to conquer the world or Kawaiimono. There are so many creatures to befriend, and if anyone's got the disposition to do it, it's Kirā D!
[NFT] Mekoneko Collar Accessory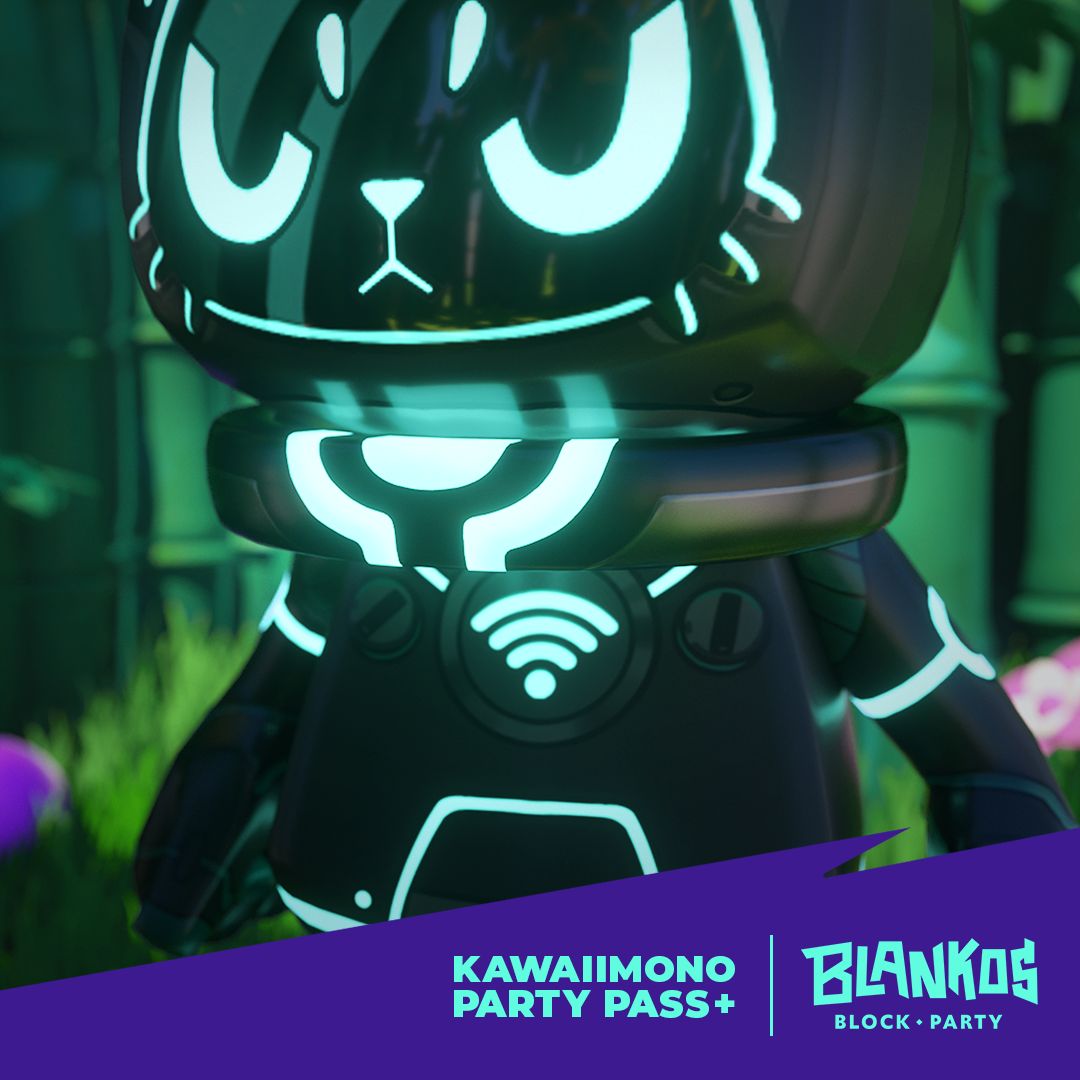 This collar is the only thing Meko has to remind him of his pride. It hasn't worked for the longest time, but true to form, Kirā got it purring again.
[NFT] Mekoneko's Lasertail Accessory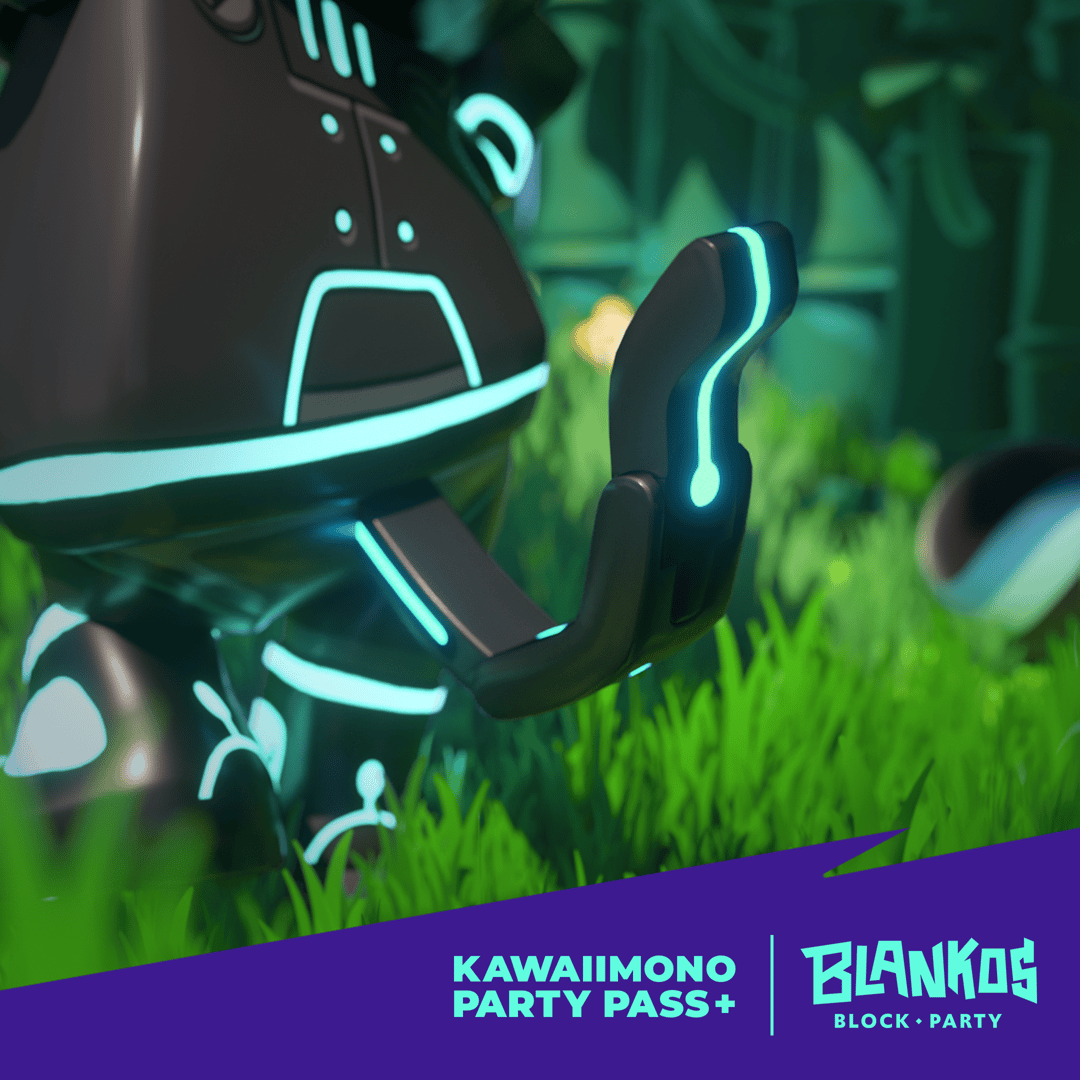 Meko's always assumed that only the fiercest mekokats could manifest a lasertail. So, he's put on a tough exterior hoping his would come in. To this kat's surprise, his tail only appeared after Kirā warmed his heart.
[NFT] DJ Tomo Pack Flight Accessory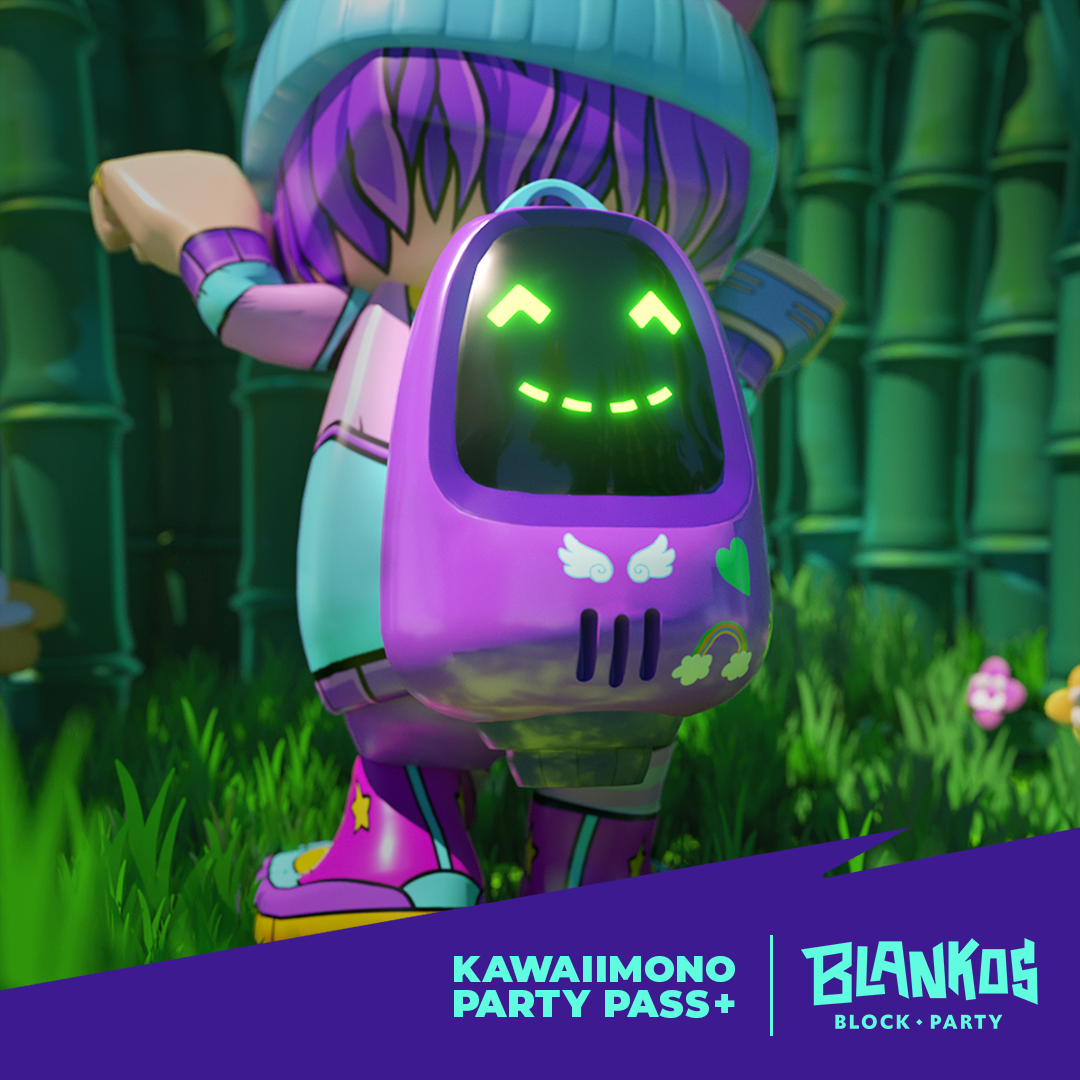 Always there with a smile and a special aptitude for lifting you up, Kirā's trusty Tomo Pack has seen her through it all.
[NFT] Mekoneko Blanko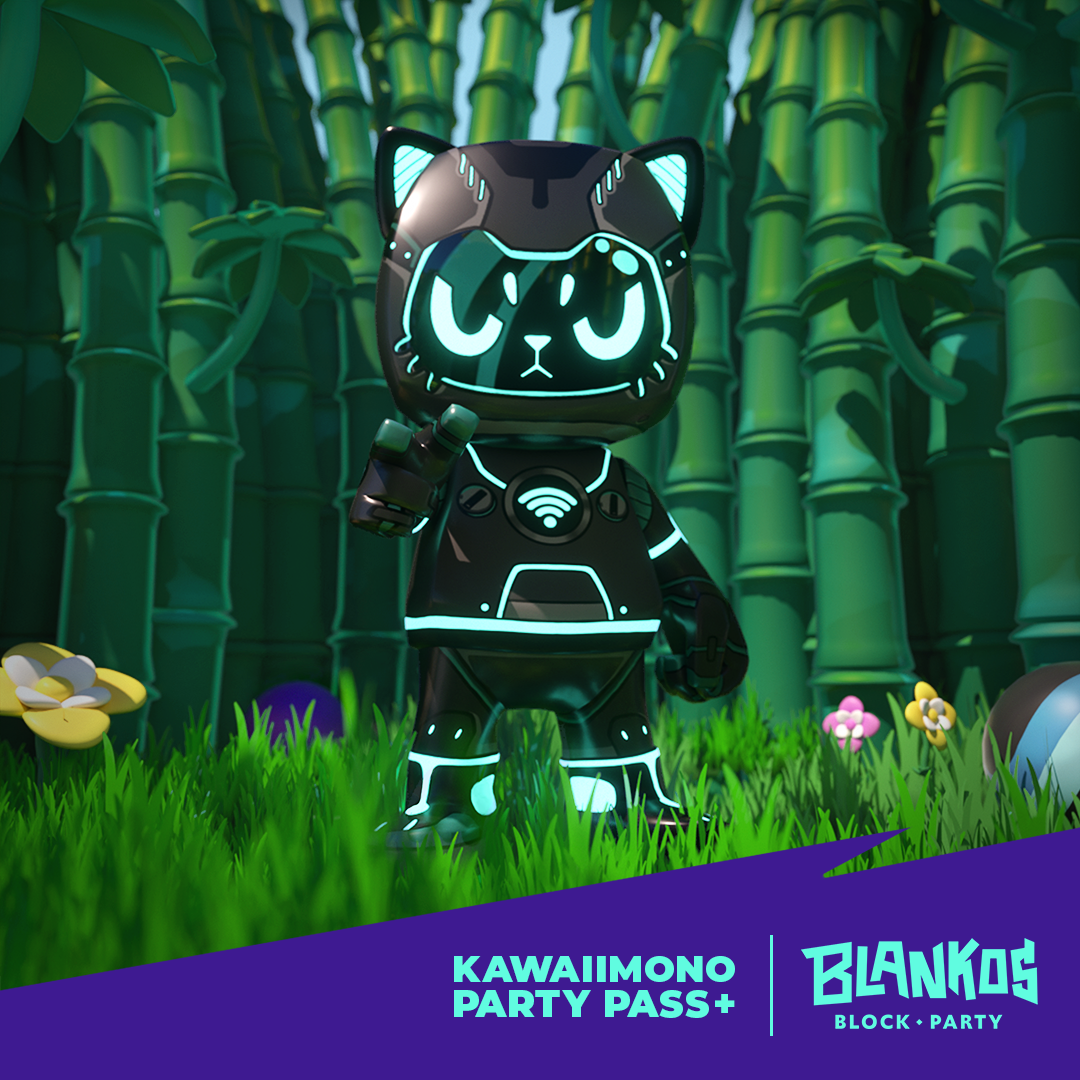 Mekoneko's always come off as a little grumpy (but what cat wouldn't be after being abandoned as a kitten). After spending his whole life scavenging the wilds of the Kairo Plains, Meko just resigned himself to being a loner, but that all changed when he met Kirā. Something about the stars in her eyes warmed his robo heart!
Daring Salute Emote
Say "hello" and "goodbye" with the style of Kirā Daring!
BFF Battle Stance Emote
Strike pose with your bestie and make the other blankos jealous.
6 Exclusive + 4 Recurring Gumballs & 250,000 XP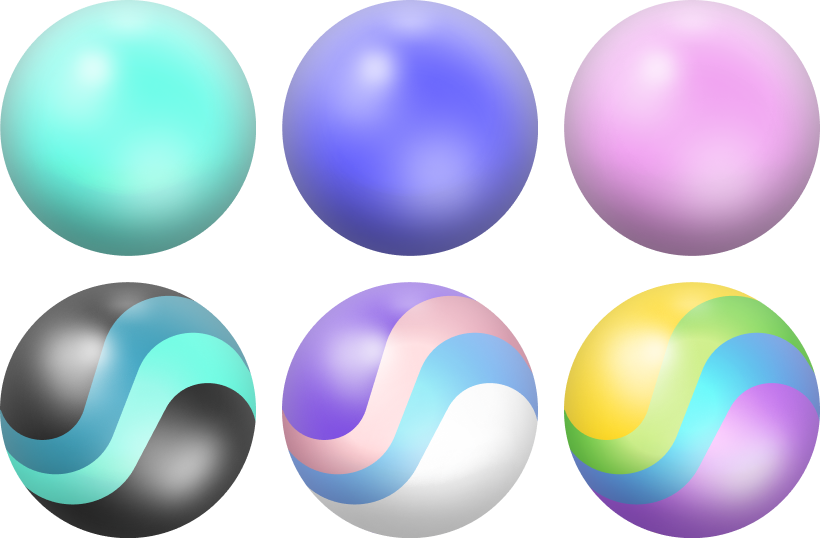 300 Blanko Bucks & 50,000 moola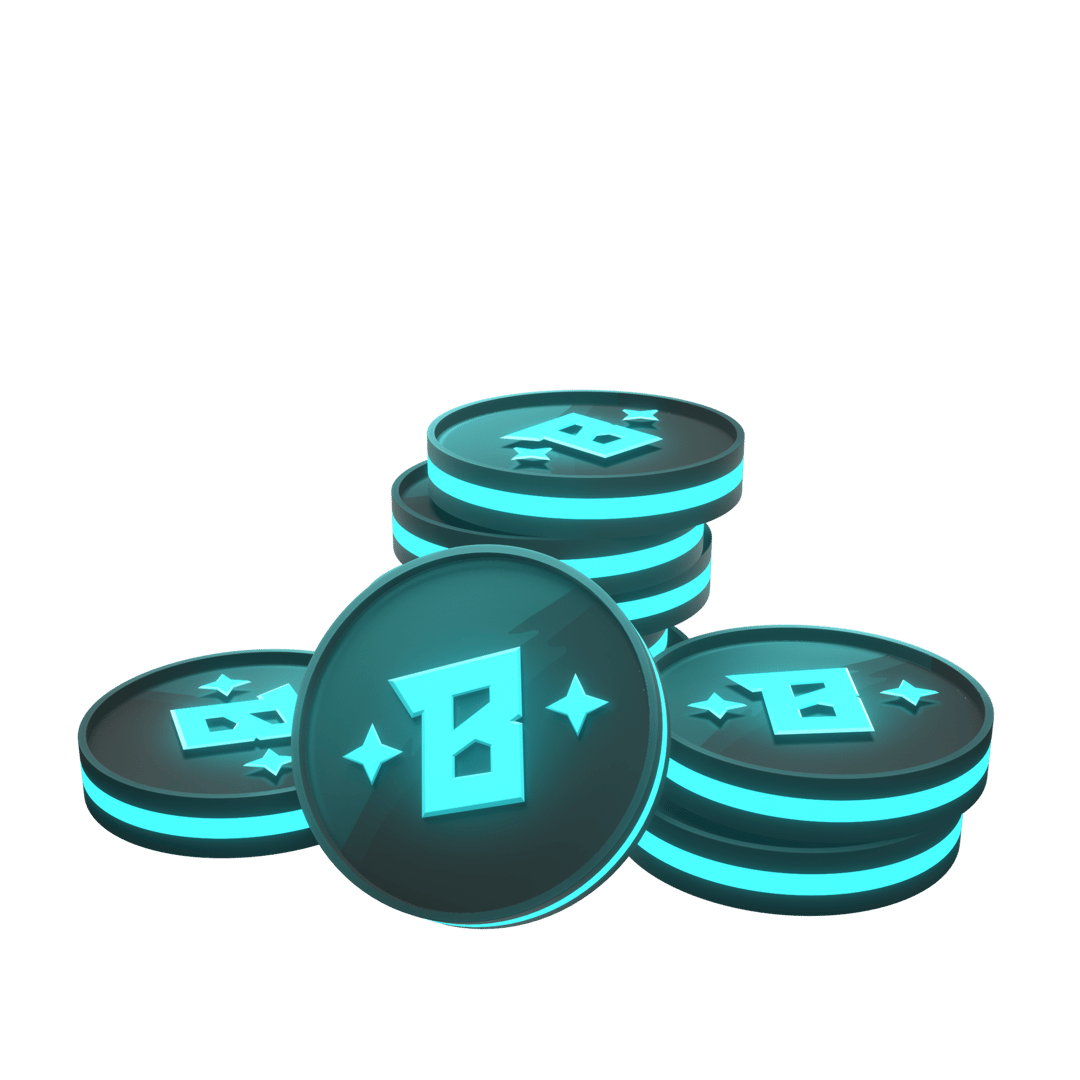 ---
It's time to make your big dreams a reality, Party Pass: Kawaiimono will be by your side until May 24th!
---