Announcing the Super Bowl LVII Player Card Presale
---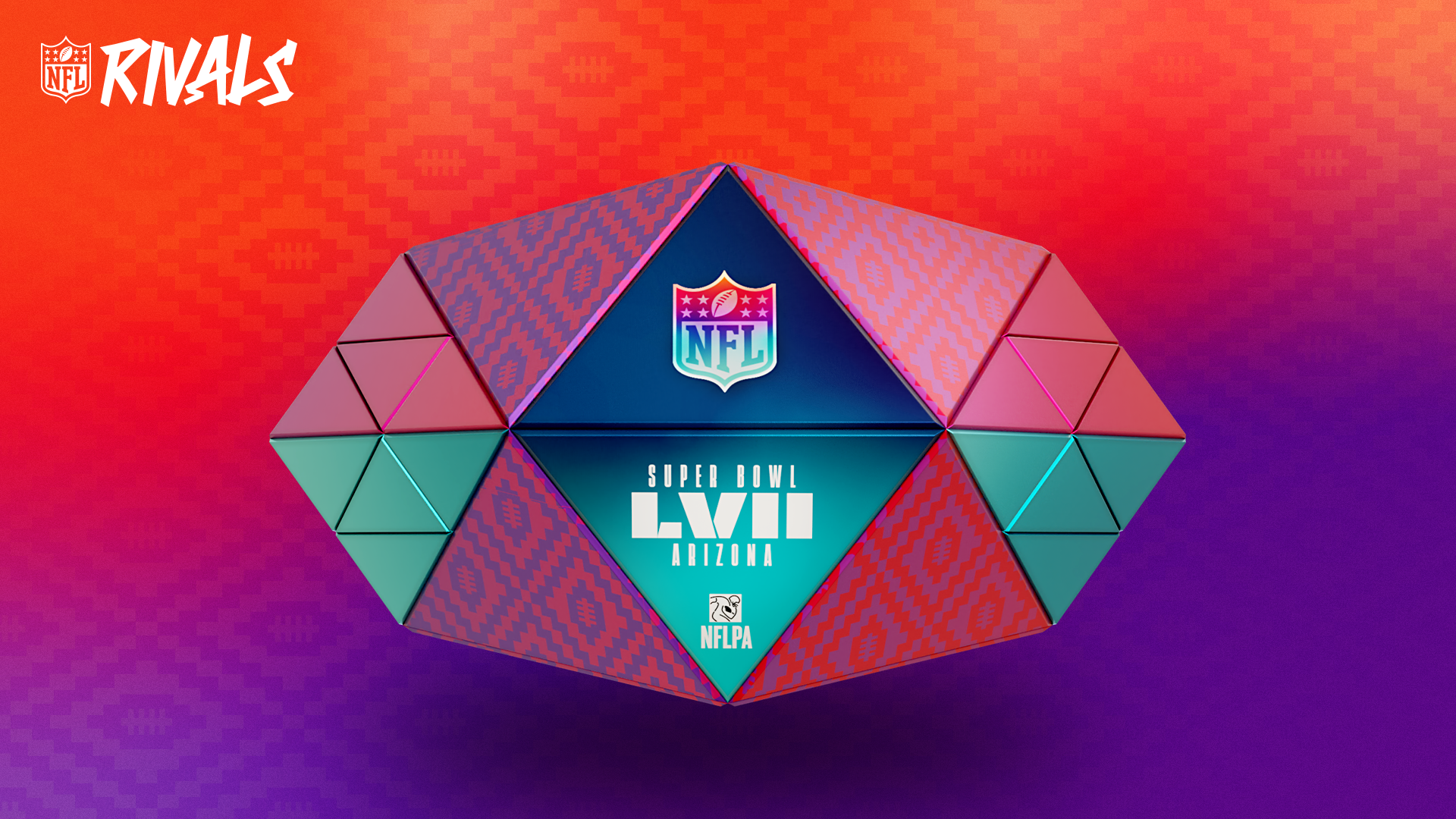 Rivals, it's that time of year again: The Big Game is upon us and we're dropping the best way to celebrate with NFL Rivals!
Going live next Friday, February 10, we're releasing a special collection of player cards drawn from the two teams squaring off in Phoenix next weekend at the Super Bowl: the Kansas City Chiefs and the Philadelphia Eagles. We're so excited to launch these cards and have them in our hands to watch the biggest game of the season.
Starting next week, we'll be teasing the players, their power ratings, and the card art so you can see what's up for grabs.
The packs will be priced at $49 and there will be 1,000 packs available for purchase, with 500 set aside for early access to our Rarity League holders.
As always, our dear Rarity League holders will have 24-hour early access to the presale starting at 2pm ET/11am PT on Thursday, February 9. Afterwards, the public sale will kick off at the same time on Friday, February 10.
What Are Player Cards?
Player Cards are the pieces of the game you need to build your personal lineup on NFL Rivals. Some cards will be backed by NFTs and made tradeable on the Mythical Marketplace, while others will be in-game rewards not backed by NFTs.
Each Player Card will be composed of the same pieces: player identifiers, power rating, rarity, level meter, and a stamp.
Here Comes Mythical Rarity
For the first time ever, we're dropping some player cards at the Mythical rarity level. And there's only one way to get your hands on them…
Collect the all 11 players from either the Kansas City Chiefs or the Philadelphia Eagles in the Super Bowl LVII collection and you'll be airdropped one of the mystery Mythical-level cards.
Hold either of the complete lineups by March 30 and we'll run the airdrop to all the qualifying accounts. Once you complete your team collection, show us your haul on Twitter and tag NFL Rivals to show your love!
Wait, There's More!
New buyers making their first purchase in a player card presale will also receive a bonus NFL Rivals starter bundle worth $20, which will include an NFT-backed player card, two non-NFT player cards, and NFL Rivals in-game resources, and be delivered upon the worldwide release of the game.
We're over the moon about this Super Bowl LVII release and hope you are, too. Follow us on Twitter and join our community on Discord to peep those player reveals.
---
Recommended Content