Let's Kick Off the NFL Season with Kickoff!
---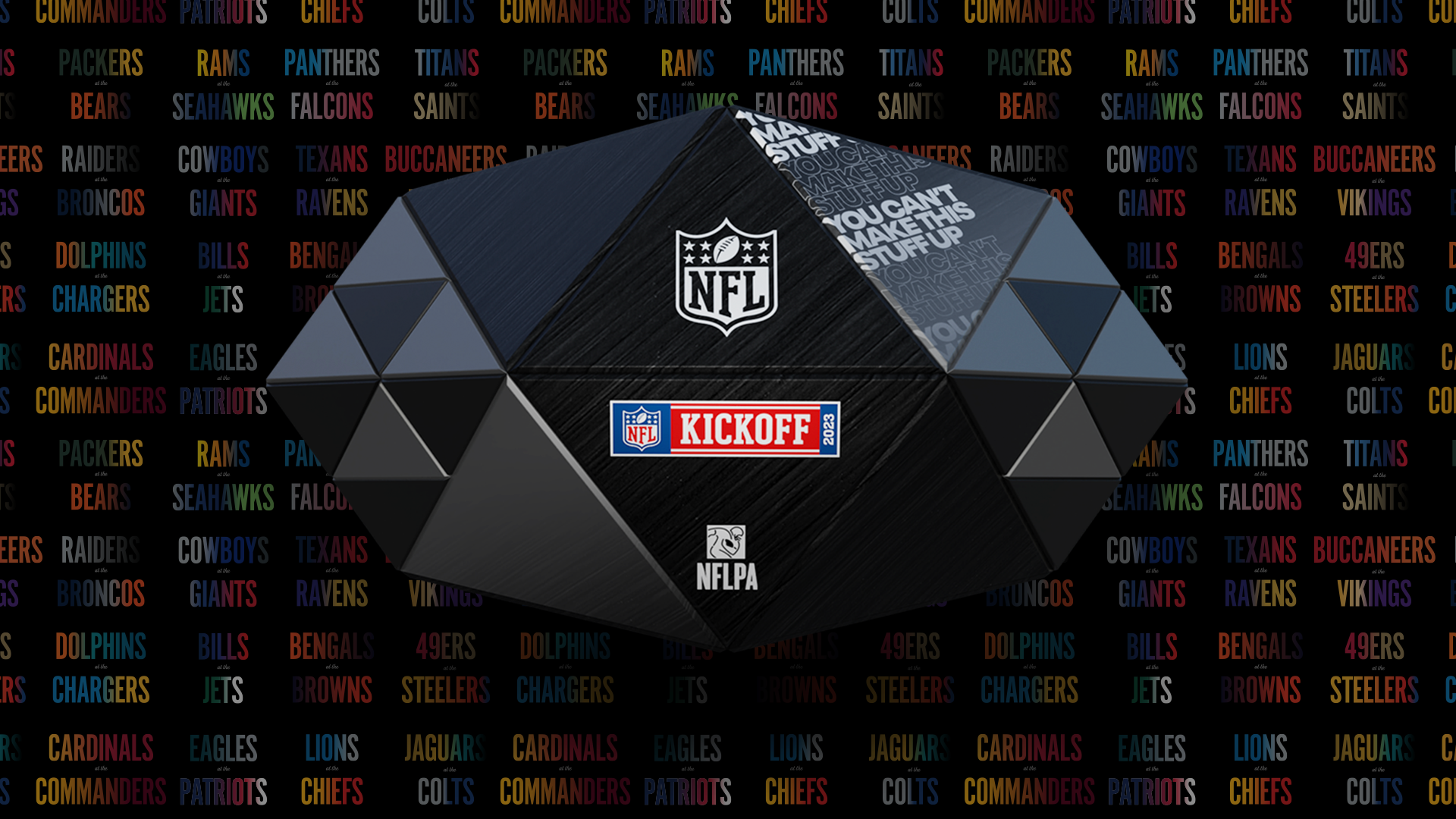 Get ready, Rivals. The NFL regular season is around the corner!
Let's get ready to have a blast by celebrating the 2023 NFL Season with awesome new digital player cards and thrilling live events that highlight the most intense rivalries in the league.
Whether you're a hardcore fan of the game or just getting started, NFL Rivals is bringing you an upgraded experience, with brand-new features, and improvements that will allow you to build your dream team and lead them to glorious victory!
The Kickoff program commences with new packs and events on August 24.
Who's Entering the Field for Kickoff
The players we selected for the Kickoff packs come from all 32 teams, with their rarity levels based on their respective team's final standings in the 2022 NFL Season. The program will feature 10 Legendary, 10 Epic, and 12 Rare cards, with Luminous cards making a return.
We're rolling out another round of chase cards, too, and we're pulling these players from the teams with the most famous rivalries in the league. Each week, two players in one of these rivalries will be featured head-to-head-style, with the releases aligning with their teams' first games where possible.
Let's Kick the Season Off Right
This season is going to be a great one and we're thrilled to start it with our Kickoff program. We have a huge new update coming to the app and some new tweaks to the Program Hub.
See you on the field, Rivals. Here's to a great beginning for the 2023 NFL Season!
---
Recommended Content