Get Ready to Play NFL Rivals (& More Great News!)
---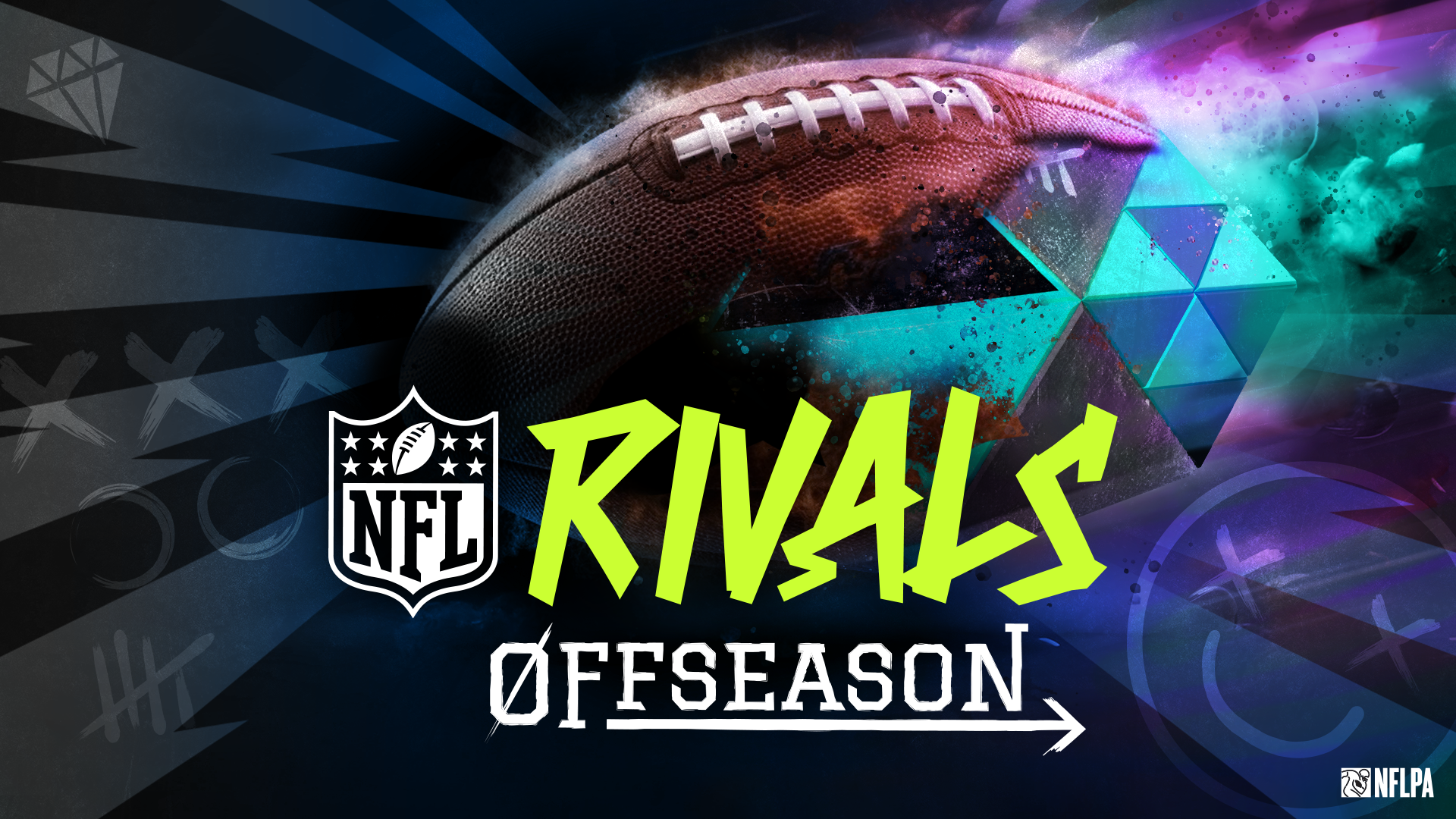 You don't want to miss this news, Rivals!
In 2 weeks, NFL Rivals is releasing worldwide! That's right — on April 26th, you'll be able to download the game from the App Store® on iOS and Google Play on Android and start building your dream team.
Are you ready to be the general manager of your very own NFL roster? It's been a long journey getting here and we're ready to see you all unlock your favorite football stars, set your lineups, gear up in your Squads, and hit the field for pulse-pounding, electrifying, gut-busting arcade-style football action.
For the first few months, NFL Rivals will be in early access mode while we improve the game, take in your feedback, and prepare for making major moves at the official NFL Kickoff later this year. We're calling this period the Offseason, and we'll be starting off with themed in-game events and player packs around the 2023 NFL Draft.
Join the community, follow us on Twitter and Instagram, and tell us what you think of the NFL Rivals experience. Nonstop fun awaits!
Snag Your Draft Packs for the Big Weekend
In celebration of the 2023 NFL Draft, we're dropping our first player cards in-game on April 27th, the day after the game goes live. This drop's running a little bit of a different playbook than usual so pay close attention, Rivals!
We're selling the packs in the NFL Rivals app and the packs will pull from 31 new players drafted in the first round as "Draft Pick Cards," which will morph into their corresponding players on May 1. Also, we're running this sale a little differently than normal: instead of a fixed quantity being immediately available, we'll be running the sale until May 15th and the collection quantity will cap at whatever amount is sold during that time.
The power ratings on the Rookie cards will improve based on their accomplishments during the 2023 season, a new feature exclusive to Rookie cards. These point changes will only be  positive and some example real-life events that could influence them include:
starting the first game of the season
winning multiple games as a starter
earning rookie of the week honors
To juice the fun of the 2023 NFL Draft, we're also running a rewards system for the in-game events and the collection sale that will offer up 6 "Past Draft Greats" who were stellar surprise draft picks (they were all drafted after the second round). More details on this reward mechanism and the events we'll run to come in the very near future.
For reference:
App Store is a registered trademark of Apple Inc
Google Play is a trademark of Google LLC
---