Charge Toward Thanksgiving During Autumn Rush on NFL Rivals
---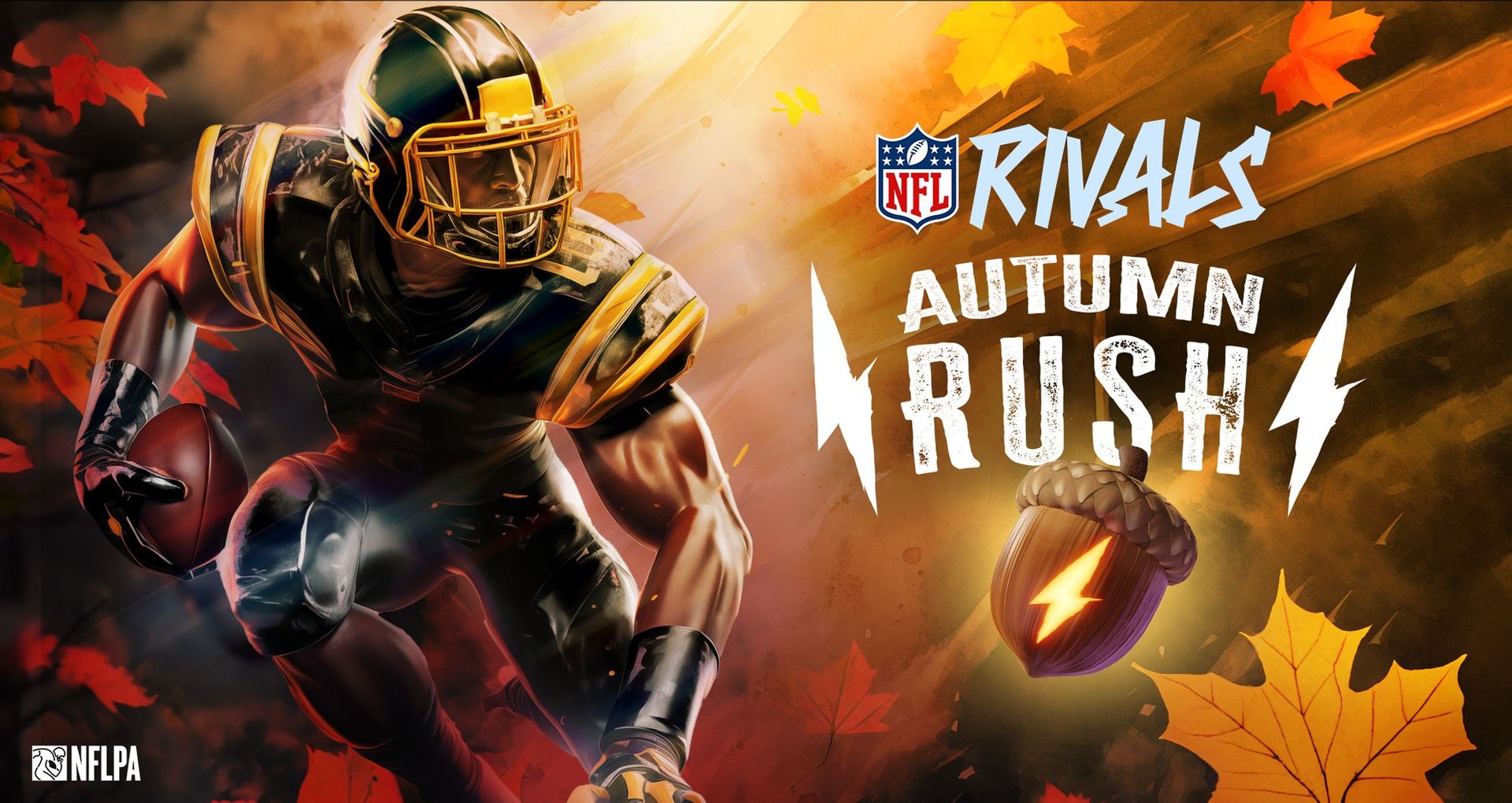 Rivals, it's time to be grateful and prepare ourselves for the crunch of fallen leaves: we're dropping our new program, Autumn Rush!
Out with the Candy and in with the Acorns! We're replacing the fun program currency with a new version appropriate for the season and you'll have one week to convert your Candy into Acorns at a rate of 4:1, which means you would get 25 Acorns for redeeming 100 Candy with a maximum of 2500 Acorns to be redeemed. If you miss the deadline to spend your Candy at 7am PST on November 9, then that Candy is gone for good — so don't wait on it!
The Autumn Rush program launches on Thursday, November 2 and closes on Thursday, December 7.
A Cornucopia of Player Cards
We're looking at players with past great performances in the month of November and in Thanksgiving games for this program.
Player cards will drop in packs like normal: 10 Legendary, 10 Epic, and 12 Rare, with Luminous cards making their traditional return. Remember that each week, we'll rotate in 2 new Legendary cards to drop as Luminous and the previous set will be pulled. If you miss the week a particular Luminous card is in packs, you'll need to scoop one off the Mythical Marketplace if you want it..
At different points in Autumn Rush, we'll release 8 player cards (2 Rare, 4 Epic, 4 Legendary, and 2 Mythical), with some available via limited time events and others only purchasable with Acorns through the Connect Store.
We're so grateful to have you with us for this new program. Enjoy the last few days of Monster Smash and we'll see you back here on November 2 when we'll drop more details on Autumn Rush events and reveal the full lineup for the program.
---
Recommended Content