Lady Ishi Drops January 12th - SOLD OUT
---
Alluring and cold, she draws attention to her gaze. A storm of snow and ice is always present around her, yet she draws you towards her, from within. You know that following will only lead to your demise, but her beauty captivates you. You step forward, never to be seen or heard from again.
Lady Ishi by JPK saunters in, Wednesday, January 12th at 3 PM PST / 23:00 UTC in the Shop and in-game!
Lady Ishi - 2000 Available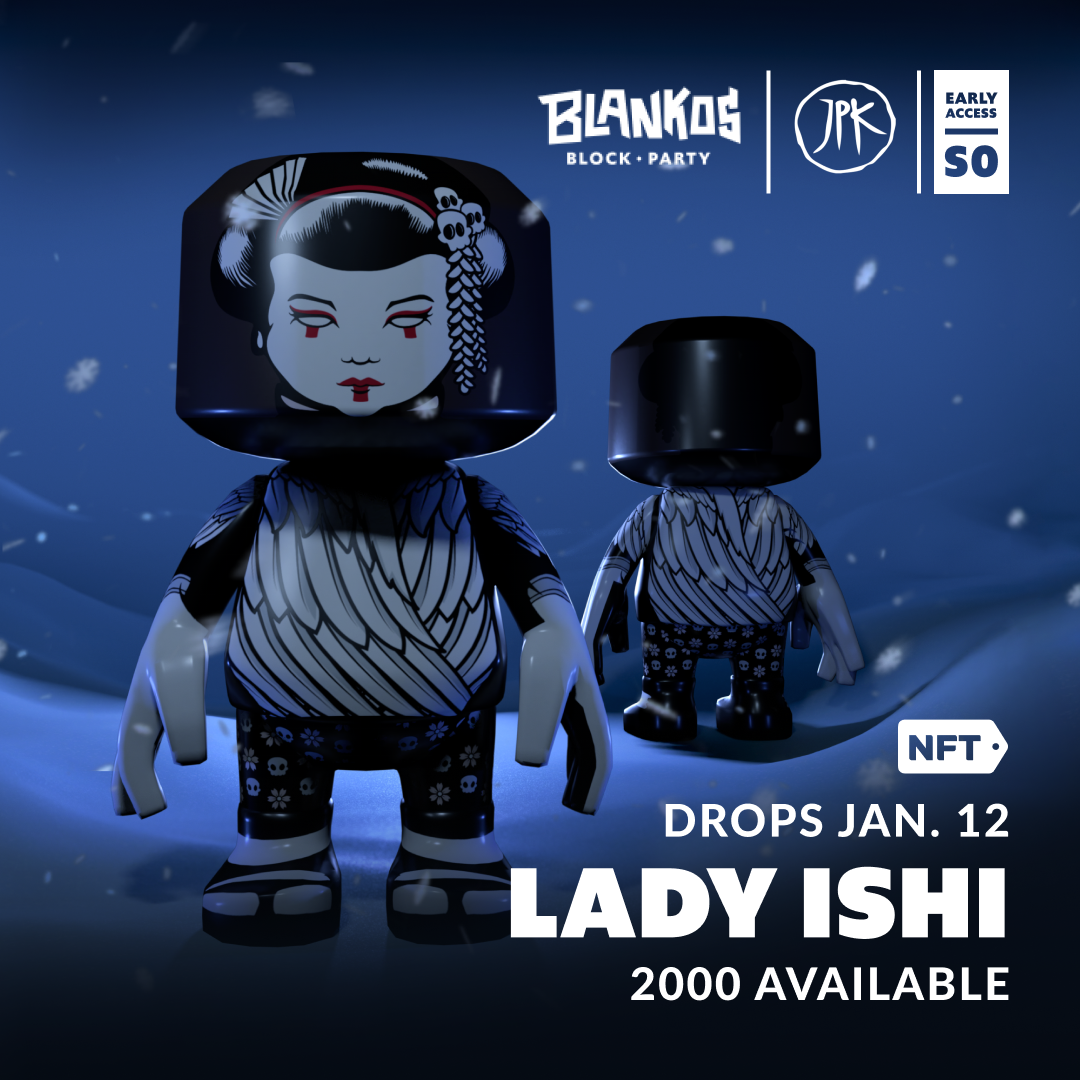 Lady Ishi steps forth from the cold and stormy nights of winter. This limited release Blanko is a real beauty that will be minted to ONLY 2000 for the initial price of $44.99 or 4500 Blanko Bucks.
Gumballs
We have 2 Gumballs rolling into the Shop! The Flavor Flip and the Cast Anchor Cooler Gumballs are the most recent additions and provide some great MashUP potential! The Flavor Flip Gumball inverts the colors of your Splice Blanko during a Mix or MashUP. The Cast Anchor Cooler Gumball recolors your MashUPs with a blend of bright and dark colors, providing some great contrast!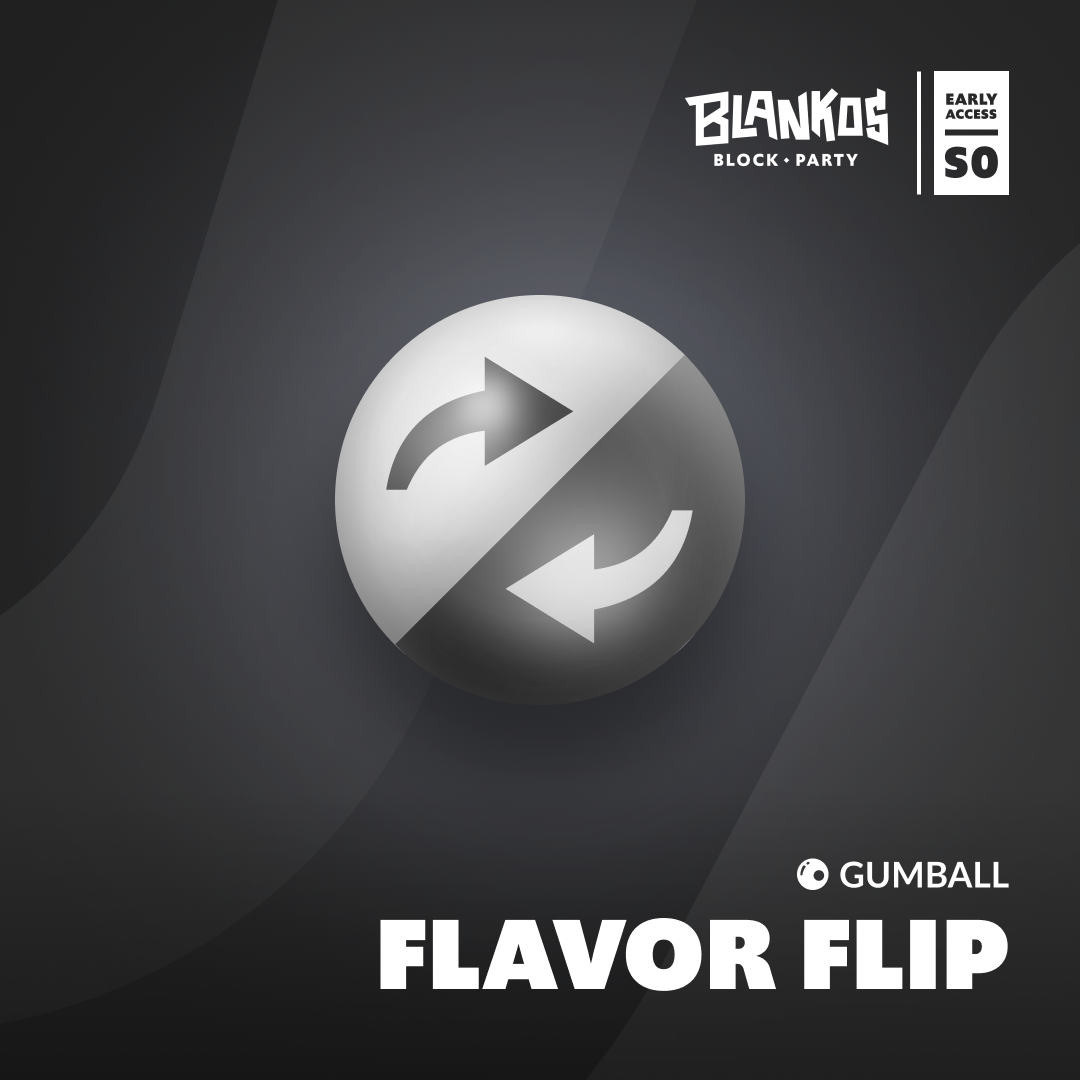 There will be an order limit of 4 Blankos and Accessories per cart, but no limit on the amount you hold in your account.
---