Krampus Drops December 2 - Available Until January 6
---
Clickity-clack. Clickity-clack. Oh the excitement from hearing hooves in the winter! As you wait for the signature laugh of Old Saint Nick, you notice something different. Sinister and dark, hiding in the shadows. Clickity-clack, Clickity-clack. It's too late to behave, it's about time you run!
Krampus by Dan Lish stalks into Blankos Block Party on December 2nd at 3 PM PST / 23:00 UTC and will be available for 1000 Blanko Bucks or $9.99 on the webstore and in game.
There will be an order limit of 4 Blankos per cart.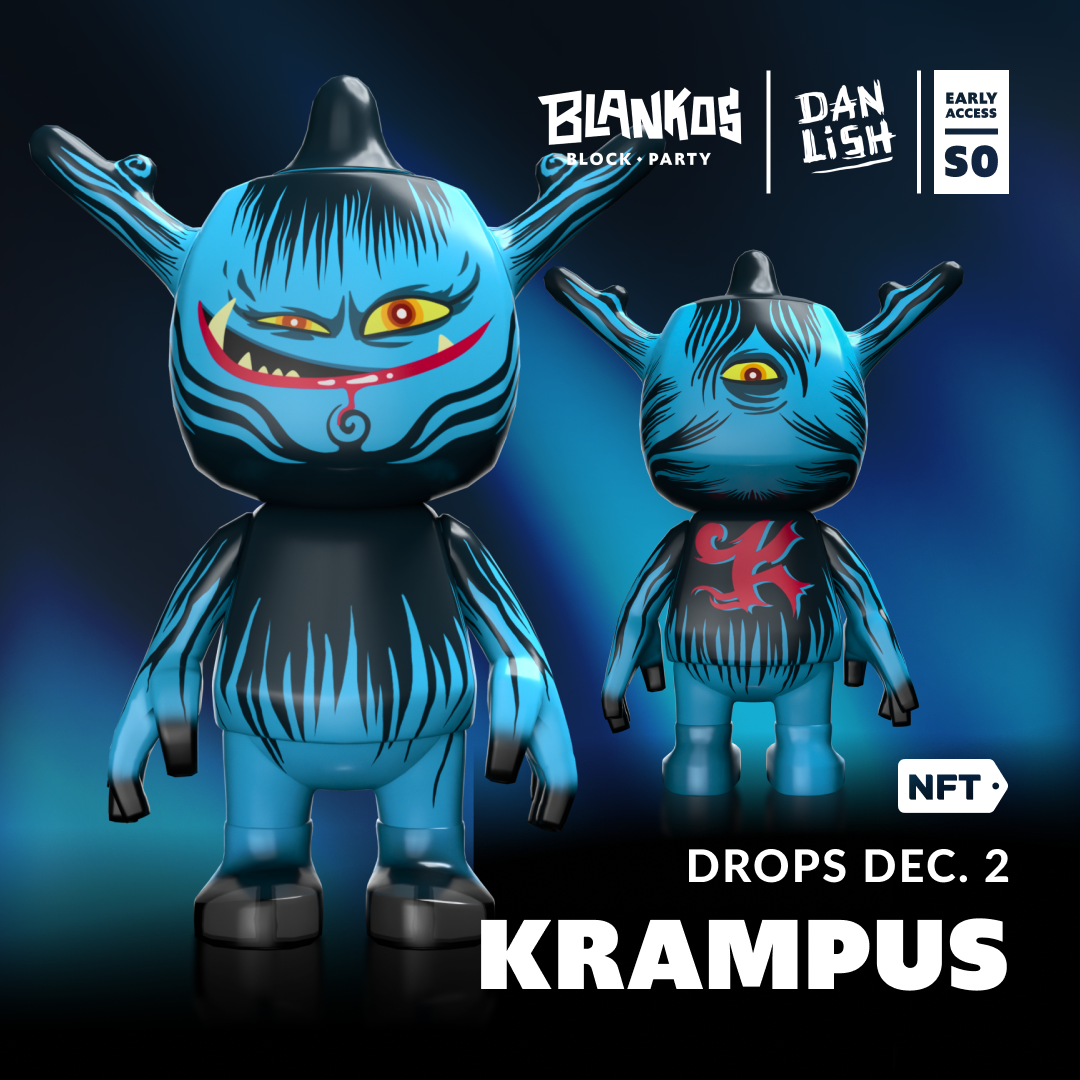 Our lurker in the shadows, Octoid will be leaving the store forever. The shadows will consume Octoid to make way for our newest Blanko. Octoid will only be available in the Mythical Marketplace.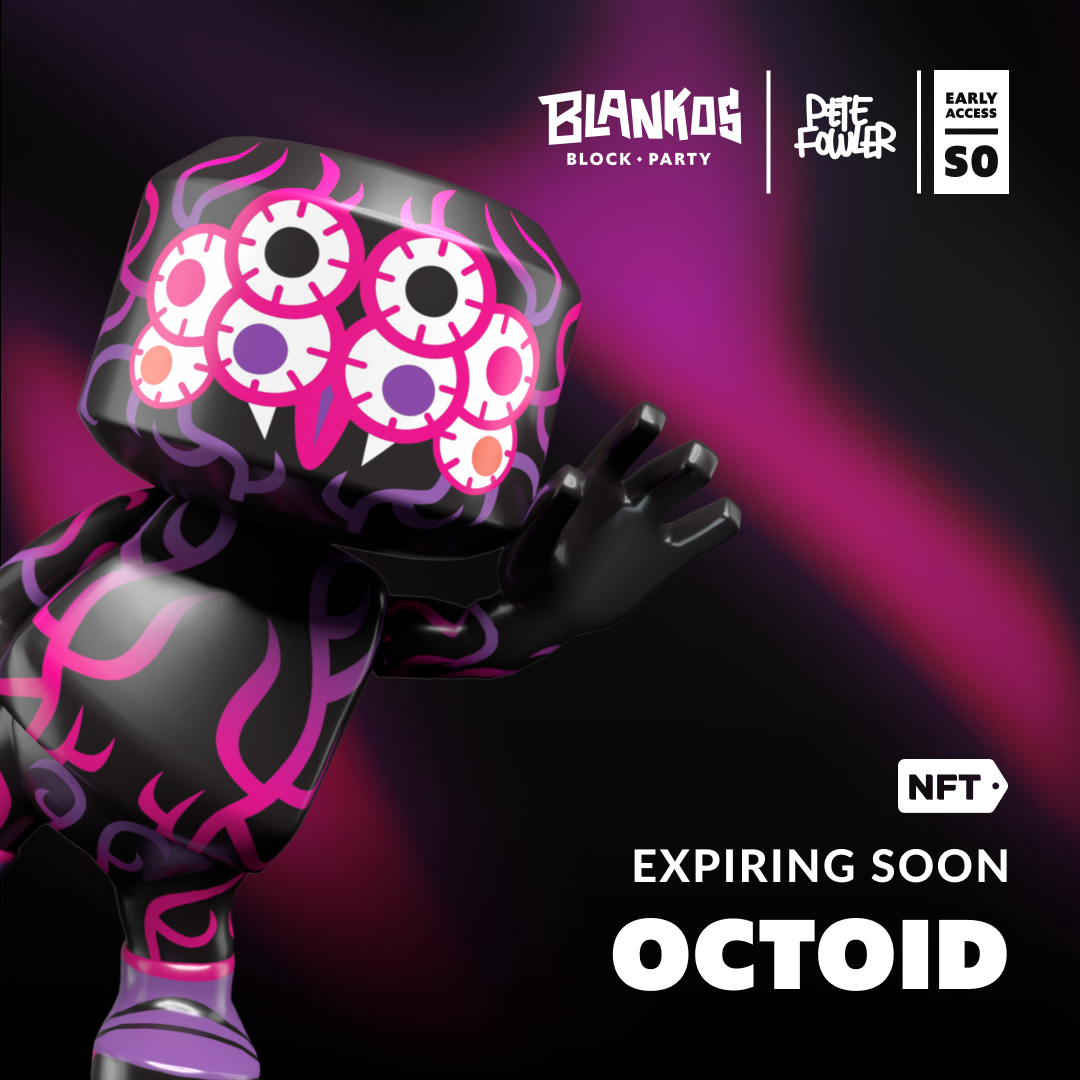 ---