Heartbreakers Mini Build Challenge Winners
---
The second build challenge of the Blankos Block Party Open Beta is over and done, and we LOVED what you all built. Your incredible Block Party blocks left us speechless. We saw an incredible quality of block parties built and we're very proud of what you all created.
The Foreman's Report:
Let's take a look at the 10 winners!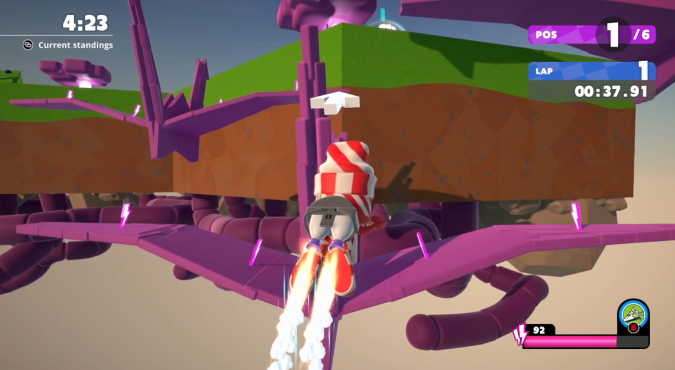 Love Letters
Builder: Sandy
Foreman's Notes: Love Letters by Sandy has an interesting constrained color pallet that imbues the level with a unique atmosphere. The origami animals are expertly crafted.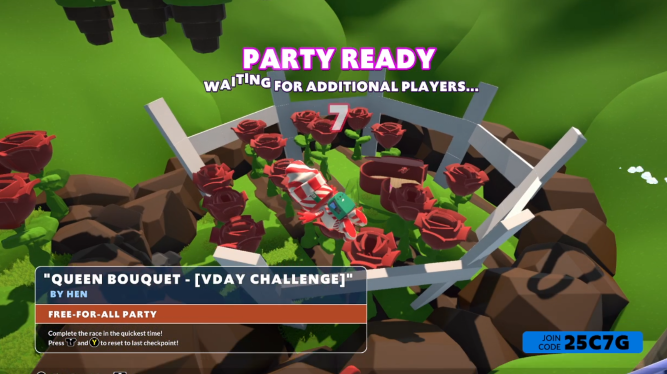 Queen Bouquet
Builder: Hen
Foreman's Notes: Queen Bouquet by Hen has hands down the most beautiful flowers yet created in Blankos. It's also a very fun vertical layout.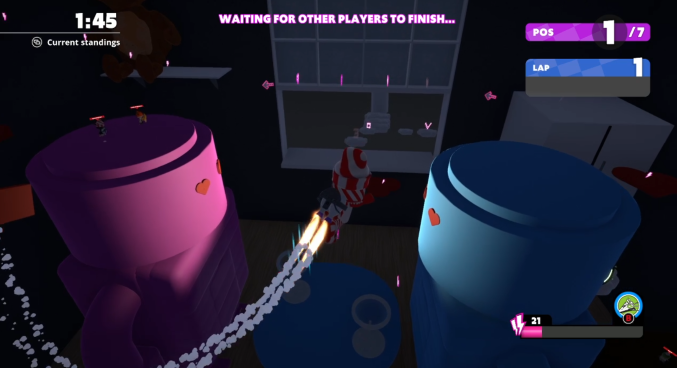 The House of Love
Builder: AOT
Foreman's Notes: The House of Love by AOT has a prop on the wall I would have sworn an artist made behind my back and snuck into the game. But no, AOT made it from Basic Shapes! This level is really fun when you discover the couple having a romantic dinner in the center.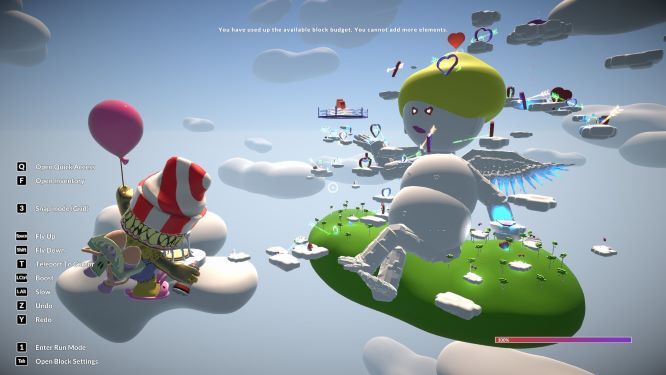 Angry Cupid
Builder: jhcosmic
Foreman's Notes: Angry Cupid by jhcosmic. Now… I knew that when we added the donut prop into the game we'd see it used in some… unique ways. But I did NOT see that coming. YOU KNOW WHAT YOU DID, JHCOSMIC!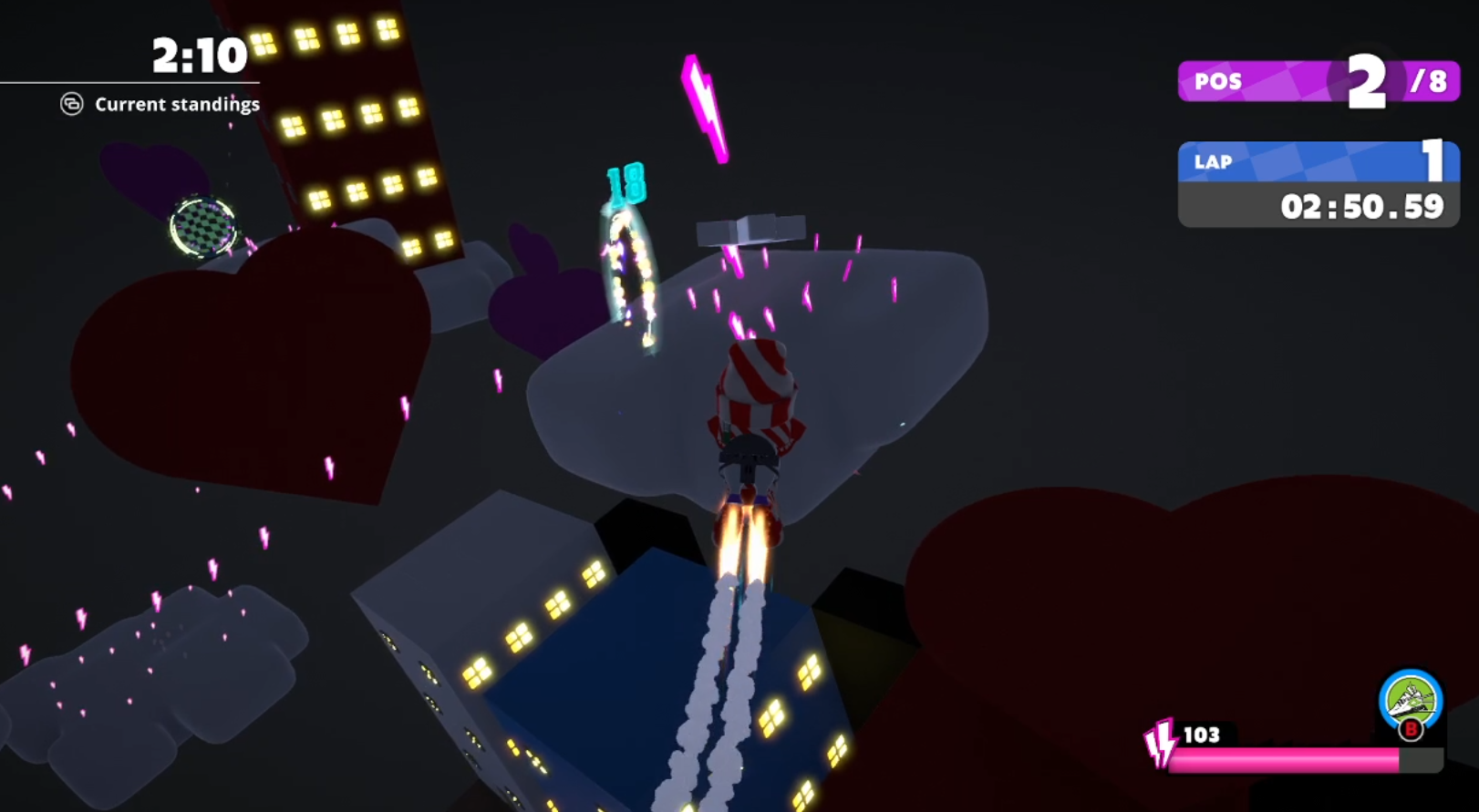 City of Love
Builder: Maikeru
Foreman's Notes: City of Love by Maikeru delivers that topsy-turvy feeling of falling in love in the big city. Great use of angles and space to communicate a theme!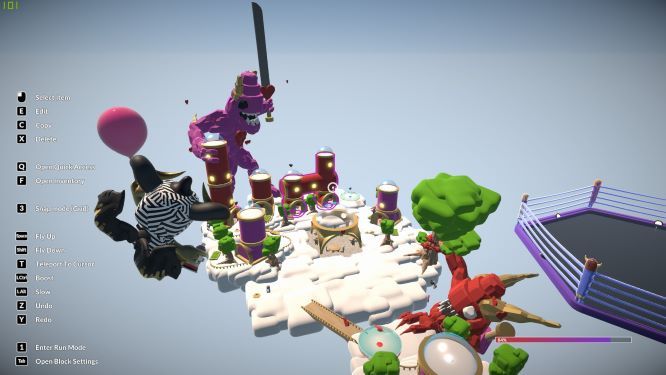 Race On Cupid City
Builder: PixelHero59
Foreman's Notes: Race On Cupid City by PixelHero 59 is full of exciting environmental storytelling. I love the unique architecture on display here, the dining pavilion, furniture and all that good stuff!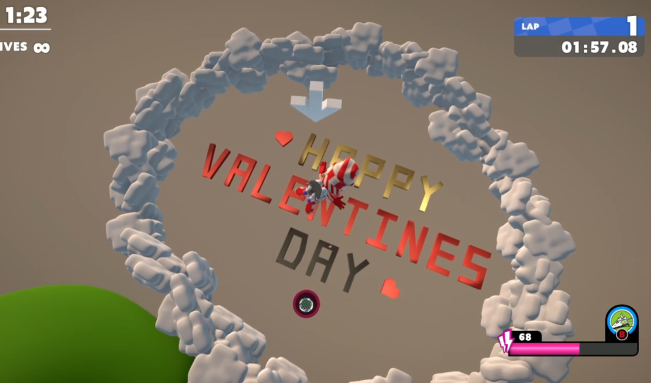 XOX
Builder: StealthSmiff
Foreman's Notes: XOX by StealthSmiff has a fantastic grand finale and lots of interesting navigation. It also has grass and trees growing out of clouds which I'm not sure I agree with, but I will not stand in the way of anyone's flights of fancy!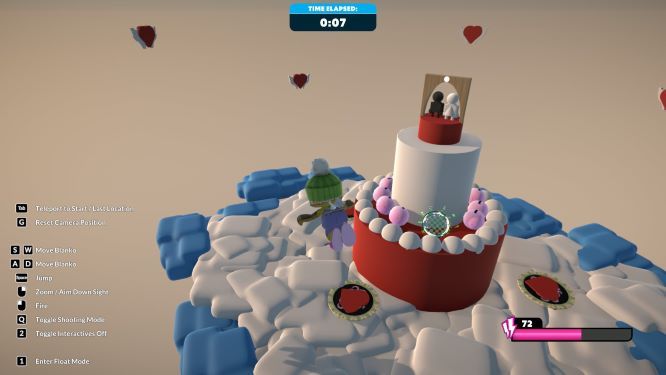 My Big Phat Blanko Wedding
Builder: Felblob
Foreman's Notes: My Big Phat Blanko Wedding is full of beautiful decorations like a crystal ball and delicious looking cake. It also puts players through a full narrative of falling in love, learning to trust, and making a commitment. *wipes a tear from my eye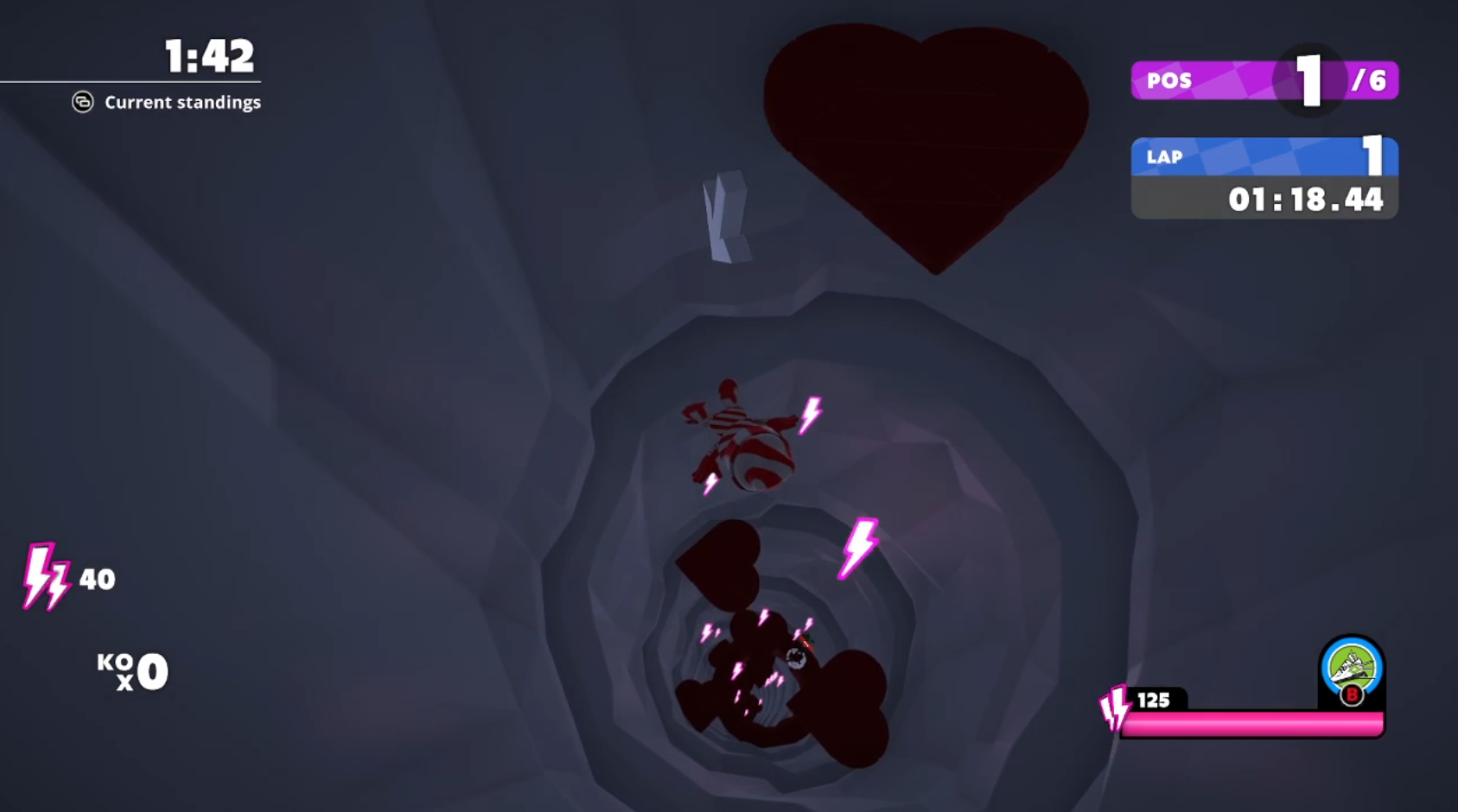 OG Love
Builder: Juan
Foreman's Notes: OG Love by Jaun goes down smooth, but with just enough kick to keep you coming back. This level gets the prize for most original use of the Windscreen prop.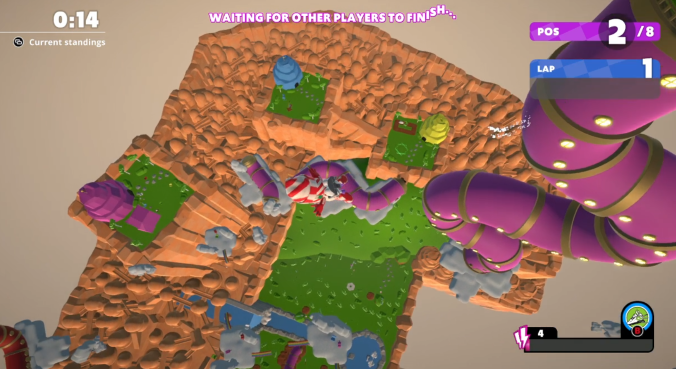 I Need Your Love… Potion
Builder: .jdn
Foreman's Notes: I Need Your Love… Potion by .jdn is a masterclass in presenting narrative to those who care to look. I can't get over how clever it is to present a quest for ingredients using the checkpoint system and signage. The characters are all adorable, the landscape varied and fun, and the prop usage is delightful!
Finally, we'd like to give some honorable mentions.

Two Hearts by Yeesha presents a beautiful symbolic structure where two players race to find each other, but ultimately was too challenging for beginners.

Nighttime Cruise by Ash2 is fast, fun, and very wisely puts wings after every checkpoint. But this one was also too tricky to be beginner friendly.

Hurry Up! By cherubnuko is very crisp and clean, hit the mark for the theme, but was a bit too plain compared to the other entries.

Love Shot by Scrappy features a nice sculpture of an archer, but the midair checkpoints are too frustrating for beginners.

Overall this was a very exciting competition, and it's so encouraging to see how creative and fun our Builders are. We'll see you on the next one!
---