Deadmau5 is coming to Blankos
---
Deadmau5 is coming to Blankos Block Party! Announced at E3 2021, we're partnering with Deadmau5 to create his iconic design in Blankos Block Party.
You may know Deadmau5 as a world-renowned DJ, but what you may not know is he is a pioneer of NFTs. Deadmau5 is a perfect fit for Blankos as one of the first celebrities to jump into NFTs, a vinyl toy collector, and an incredible musician.
Spend 5 minutes in Blankos and you know how important the beats are to the ambiance and the enjoyment of the game. Deadmau5 is a big inspiration for our community and I know they are excited to see his upcoming Blanko design.
All we can give you right now is a tease, but this is one that you will not want to miss out on.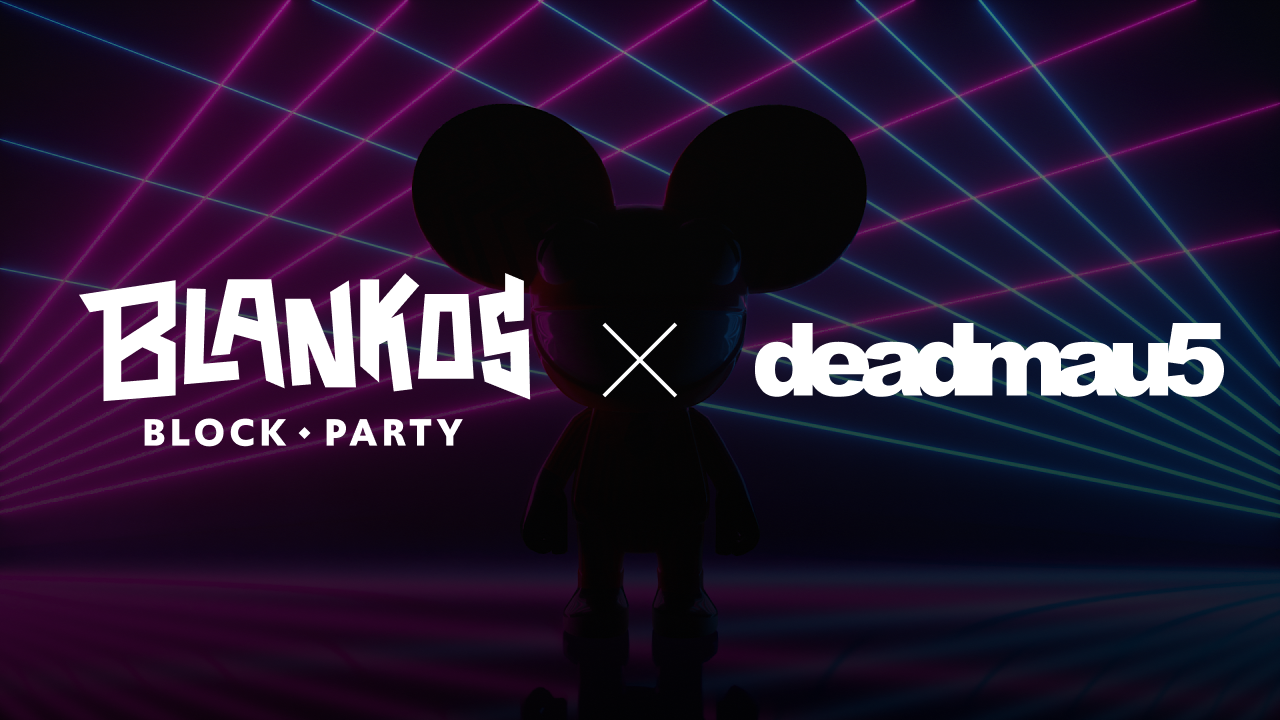 Stay tuned to our Twitter, Discord, and our Blog for the latest info.

---