Celebrate LGBTQ+ Pride with the Pride Blanko for Charity!
---
Pride Month just wrapped up, but that doesn't mean Pride stops! We think it's important to celebrate Pride and our LGBTQ+ communities: Not just during June and not just when it's convenient, but all year round.
Our brand collaborations are great, but the real impact we can have is to take all that creativity and direct it towards the communities and charities that need support. On July 15, 2021 at 3PM PDT, we will be dropping a special Pride Blanko and Pride Accessory that celebrates the LGBTQ+ community and supports a local Seattle charity, Lambert House.
Pride Dragon will be available in unlimited quantity for $9.99 or 1000 Blanko Bucks, and the Prism of Pride Dragon Tail back accessory will be $4.99 or 500 Blanko Bucks. MashUPs will not change certain icons on the Blanko.
Mythical will be matching 100% of primary sales of Pride Dragon and the Pride Accessory to be donated to Lambert House.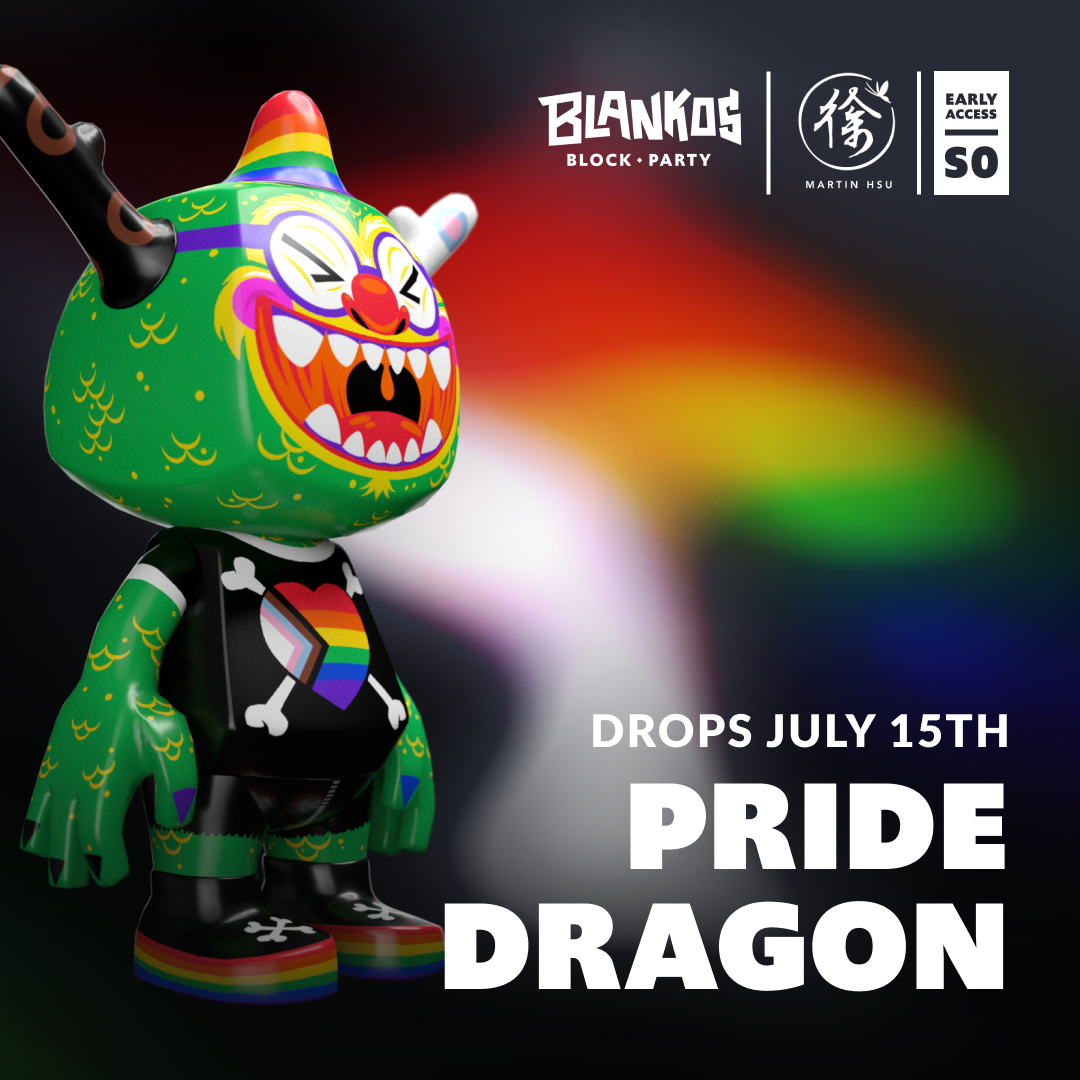 About Lambert House
We wanted to work with Lambert House because of how it helps supports LGBTQ+ youth in need, and it's in our backyard in Seattle. We're so excited to be able to give back to a great organization.
Here's a bit more on Lambert House:
Since 1981 the Lambert House LGBTQ Youth Center has cared for, championed, and celebrated over 14,000 individual minors and young adults in the Greater Seattle Region through over 500,000 direct, in-person service contacts. The Center was founded to address health and mental health disparities faced disproportionately by LGBTQ+ youth. Its employees and 123 skilled volunteers provide support in 10 locations for more LGBTQ youth than any other organization in the Northwestern United States. Lambert House is the only social service agency in Seattle and King County (Pop. 2.25 million) dedicated solely to LGBTQ+ youth.
During the Covid-19 Pandemic, Lambert House has expanded its geographic reach to include LGBTQ+ youth in Indonesia, Saudi Arabia, Australia, England, and 26 U.S. states from Maine to Florida, Iowa, Arizona, and throughout the country - through 22 weekly online programs.
If you'd like to donate directly to Lambert House, head over to their website: https://www.lamberthouse.org/giving
About the artist: Martin Hsu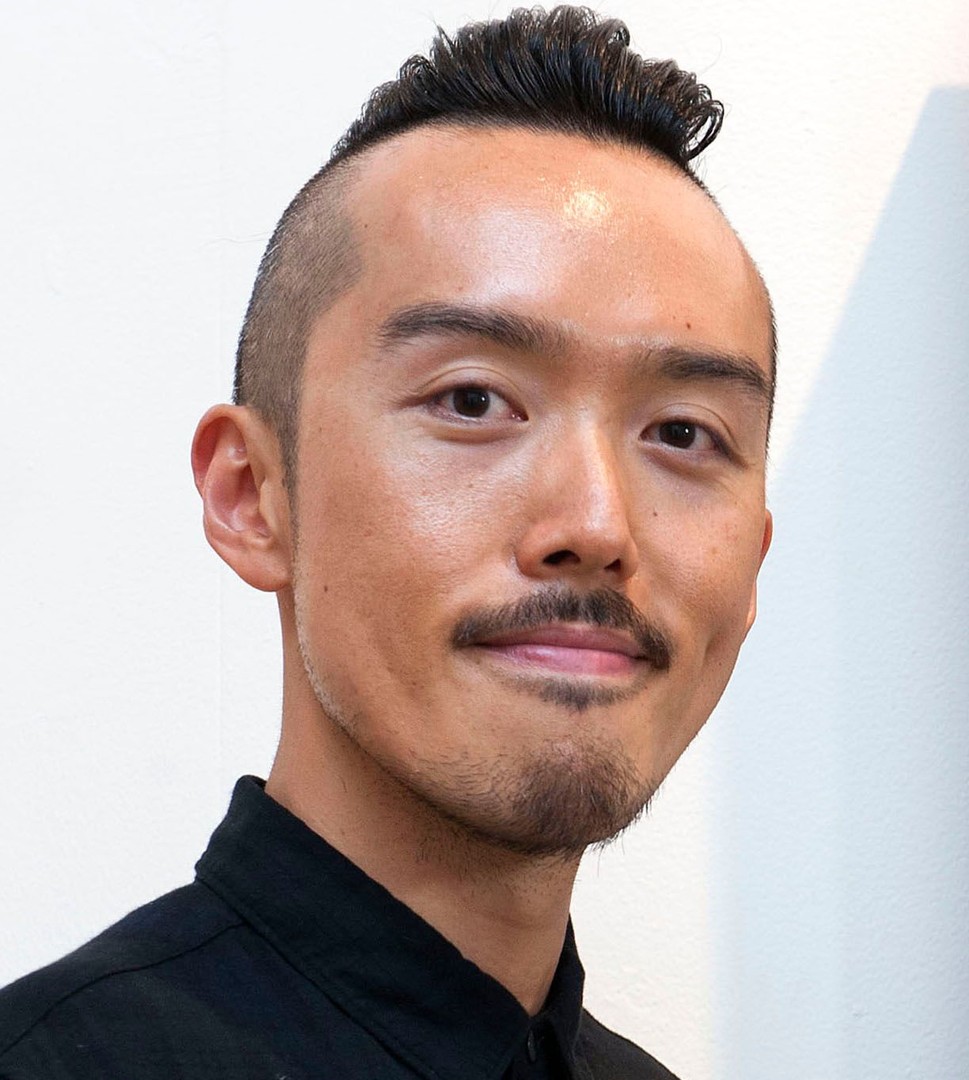 Martin Hsu is an Asian American artist and designer based in San Francisco. He worked as a professional character designer for Nickelodeon and Disney TV Animation prior to becoming an independent artist in 2011. Martin's original paintings have been shown in galleries and museums in partnership with Sanrio, Disney, and Google. Martin's design work, including Dragon Boy and other original characters, have been produced as collectible figures, published as books, and commissioned by Facebook and the Asian Art Museum in San Francisco.
Martin's vision for Pride Dragon:
"It's important for me to incorporate a few important LGBTQ symbols, including the progress flag, pink triangle, [...] and of course, the classic rainbow flag.
Pride Dragon is a dragon because in Asian mythologies, the dragon is made of many different kinds of animals. This is to resonate with all the different colors that make up the rainbow flag. Pride Dragon is nonbinary.
Their outfit is inspired by my own memories from going to Gay Pride. Generally speaking, T-shirt and shorts because it's hot and to show off some skin (or dragon scale). Above all, I wanted Pride Dragon to be happy, fabulous, and proud!"
Mythical believes in an inclusive and welcoming environment for all LGBTQ+ players, artists, partners, and employees, and we stand with them not just in June, but all year round.
---