Burberry Minny B Drops June 22nd - Only 750 Available
---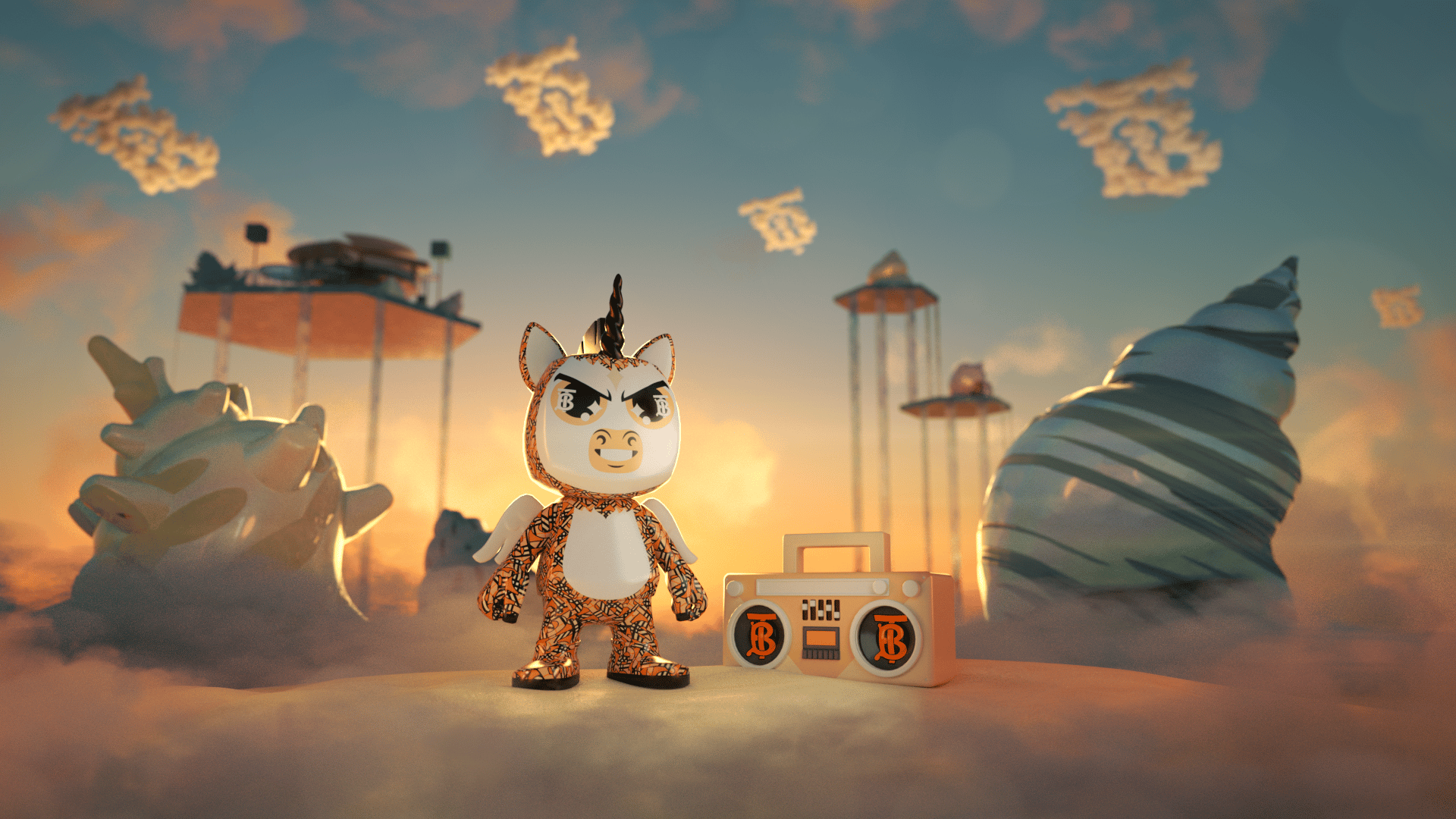 We're excited to announce we're returning with another partnership with the iconic fashion brand Burberry to launch a limited edition Blanko and Accessories in Blankos Block Party!
Known worldwide for their signature designs and prints, this upcoming Burberry Blanko will sit beautifully next to any Sharky B. on your in-game shelf. With this partnership, we are continuing to push the boundaries of the video game and fashion industries!
Innovate, inspire and party hard! Minny B, our newest Blanko in our partnership with Burberry®. This Blanko from Burberry drops June 22nd, at 9 AM PDT / 16:00 UTC, in the Shop and in-game.
Minny B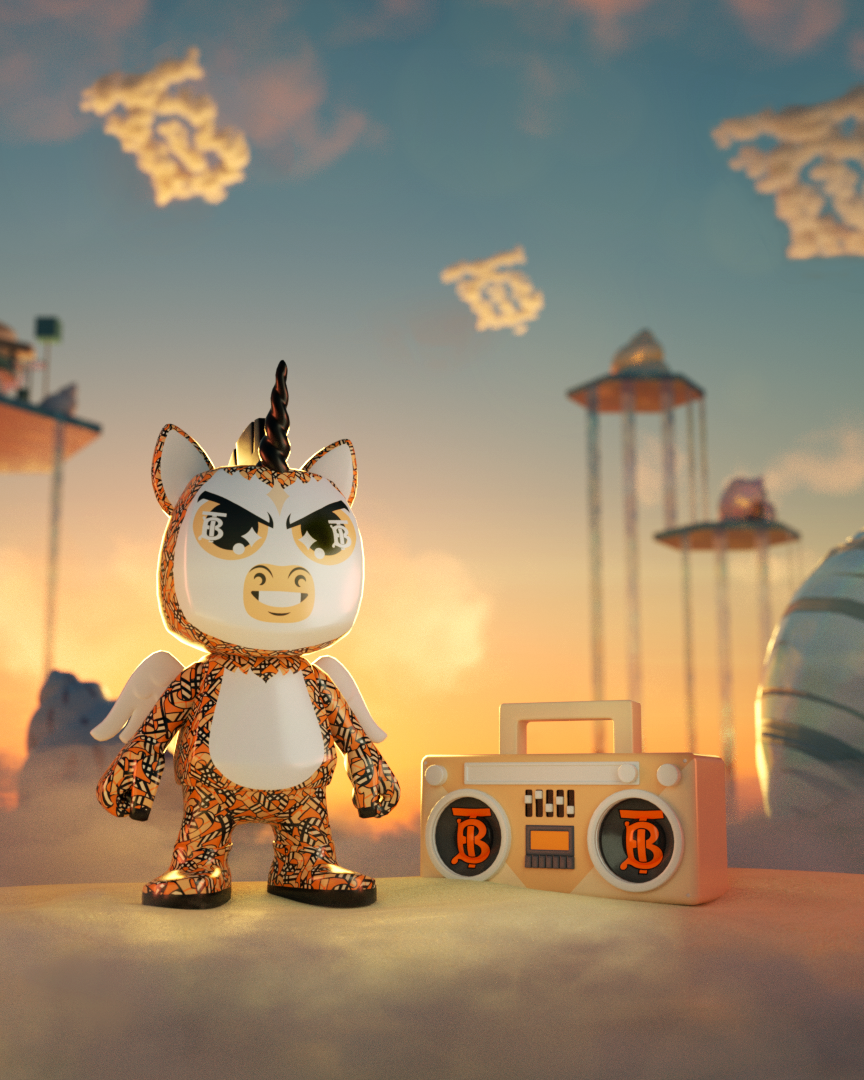 It's time to become mythical with Minny B, from Burberry! This collaborative Blanko will be limited to 750 mints, with an initial price of $349.99 or 35000 Blanko Bucks.
After this Blanko reaches its supply limit, it will be frozen, meaning that this Blanko will no longer be available for purchase through the Shop or in-game, but will still be available to purchase through the Mythical Marketplace, secondhand.
Not MashUP compatible.
Burberry® Boombox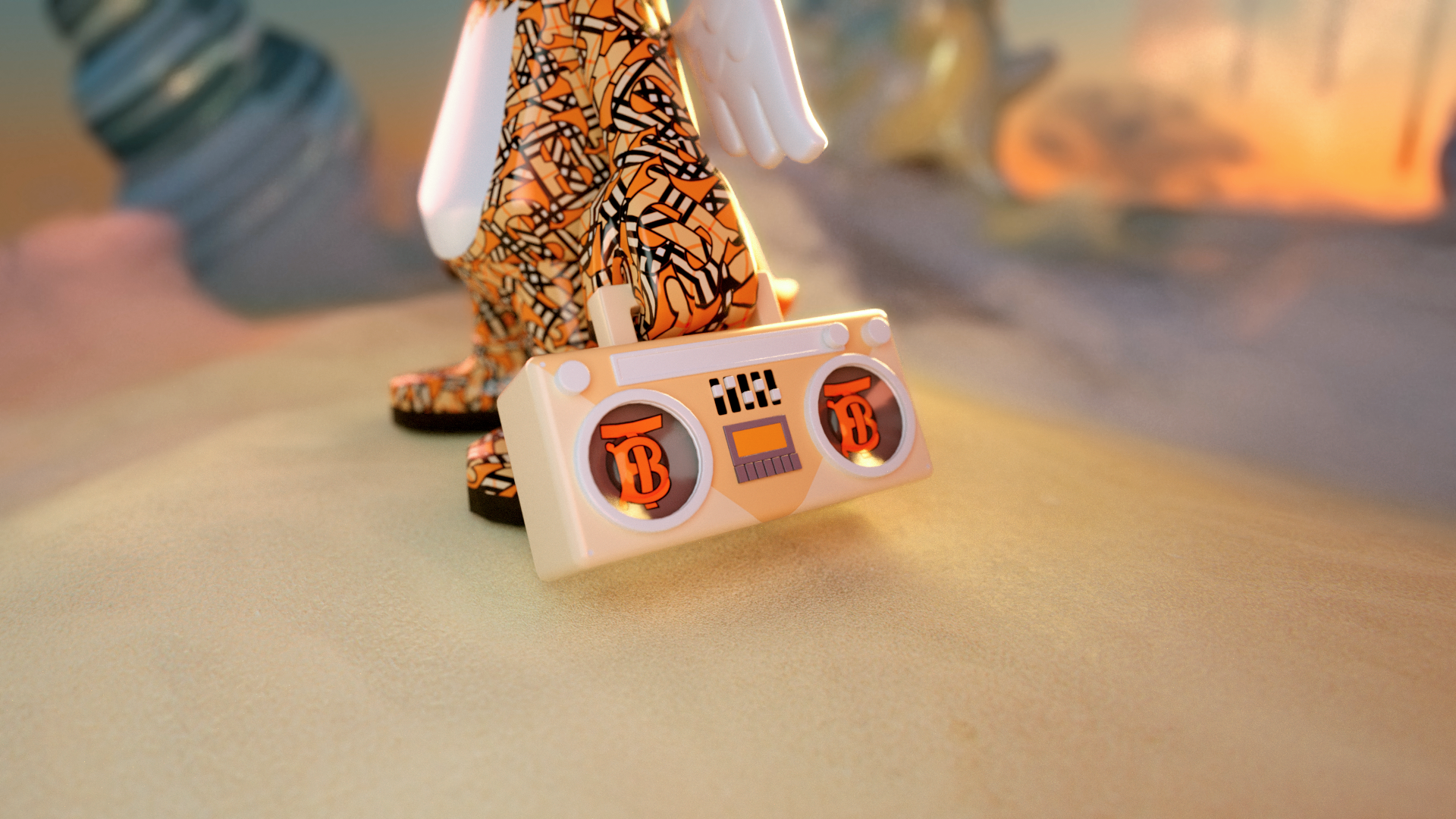 Pump up the volume with the Burberry® Boombox and jam out to some one-of-a-kind tunes! This functional, off-hand Accessory will be limited to 500 mints, with an initial price of $99.99 or 10000 Blanko Bucks.
Burberry® Horseshoe Chain
Shine bright with the Burberry® Horseshoe Chain and be the luckiest Blanko on the beach! This collar Accessory will be limited to 750 mints, with an initial price of $49.99 or 5000 Blanko Bucks.
Burberry® Monogram Slides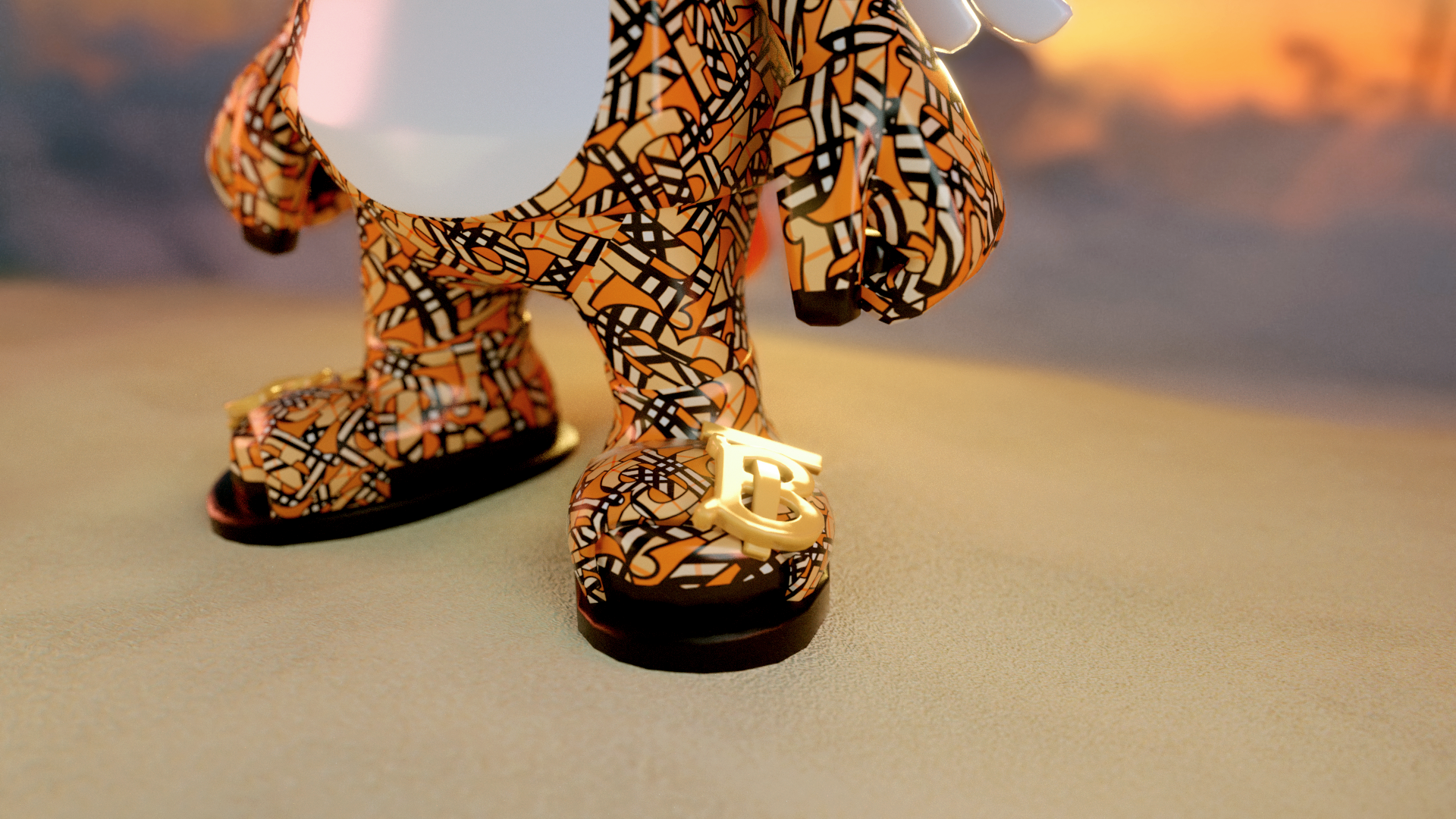 Wiggle those toes in these Burberry® Monogram Slides and leave your mark! This shoes Accessory will be UNLIMITED in mints, with an initial price of $64.99 or 6500 Blanko Bucks.
Burberry® Shellphone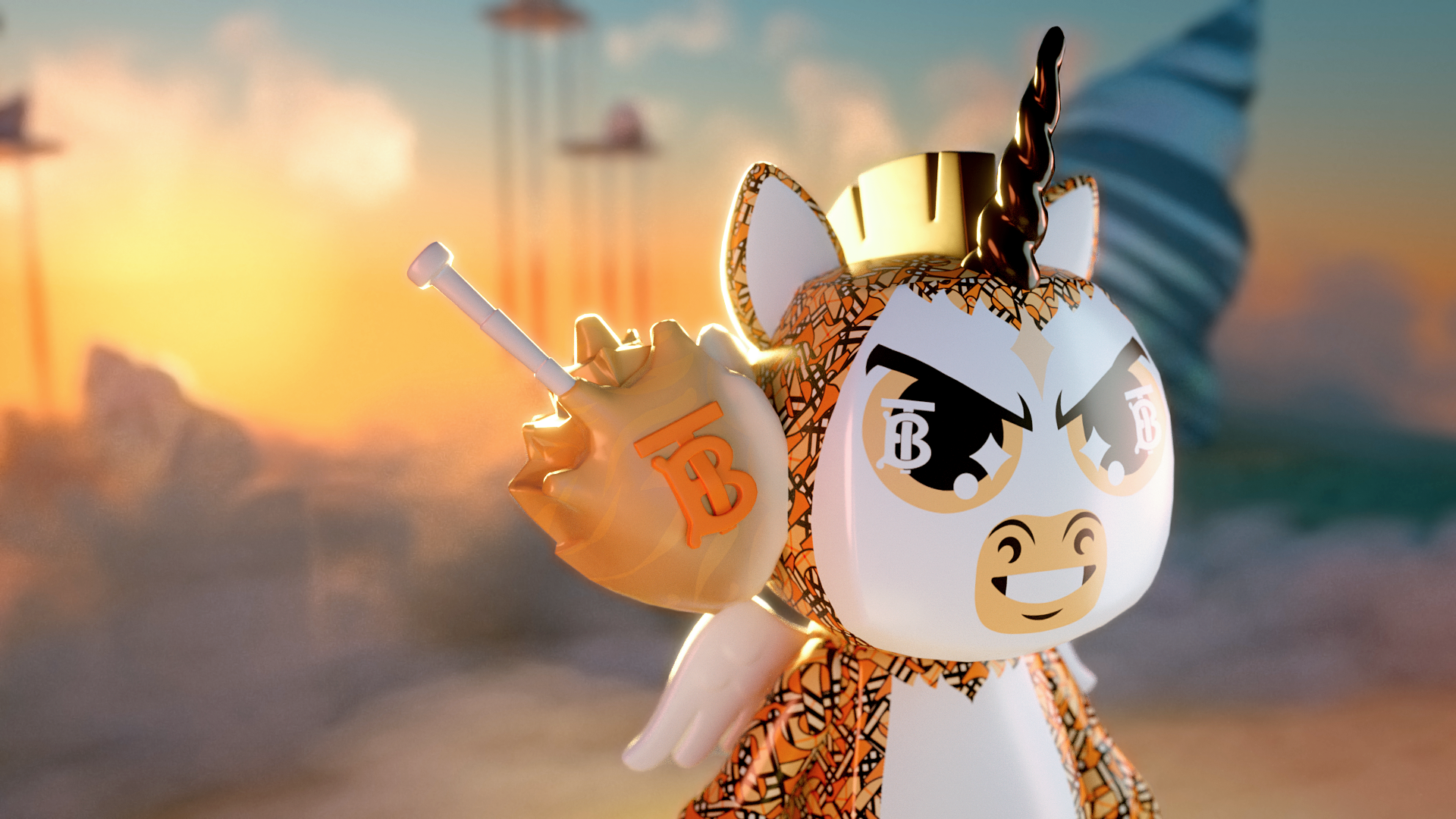 Pick up the vibe with the Burberry® Shellphone and answer the call of the sea! This head Accessory will be limited to 500 mints, with an initial price of $59.99 or 6000 Blanko Bucks.
This Accessory will initially only be available via links made accessible through Burberry and Hypebeast. During the first 5 hours of the sale of this Accessory, it will be strictly promoted through Hypebeast and Burberry. Keep an eye out on their social media pages or Discord for more information related to this sale. This will be an exclusive Accessory dropped by Burberry, through Hypebeast!
Burberry® Bucket Hat Giveaway
Players who HOLD a Sharky B. Blanko by June 23rd, 2022 at 9AM PDT / 16:00 UTC will qualify to receive a Burberry® Bucket Hat Accessory.
Marketplace purchases made AFTER the aforementioned date and time will NOT qualify for this Accessory.
You will receive a Burberry® Bucket Hat for EACH qualifying Sharky B you own.
When will I receive my Burberry® Bucket Hat?
Players will receive their Accessories in their accounts starting June 27, 2022 to June 29, 2022 with mint numbers randomized.
*THERE WILL BE A CART LIMIT OF 4 BLANKOS PER PURCHASE. THERE IS NO LIMIT ASSOCIATED WITH HOW MANY BLANKOS CAN BE OWNED PER ACCOUNT.
**THIS BLANKO AND ACCESSORIES WILL NOT BE ABLE TO BE TAKEN OFF OF THE MYTHICAL BLOCKCHAIN AND WILL NOT BE AVAILABLE TO TRANSFER ONTO ETH MAINNET.
---