Bullseye by Nicky Davis drops June 2nd - Only 4000 available!
---
Bullseye by Nicky Davis (https://www.nickydavis.com/) will be dropping into Blankos Block Party on June 2nd at 3PM PDT as the first Blanko drop of the soft launch of Early Access. There will only be 4000 of these Blankos available and will cost $19.99 on the web Shop or 2000 Blanko Bucks in-game.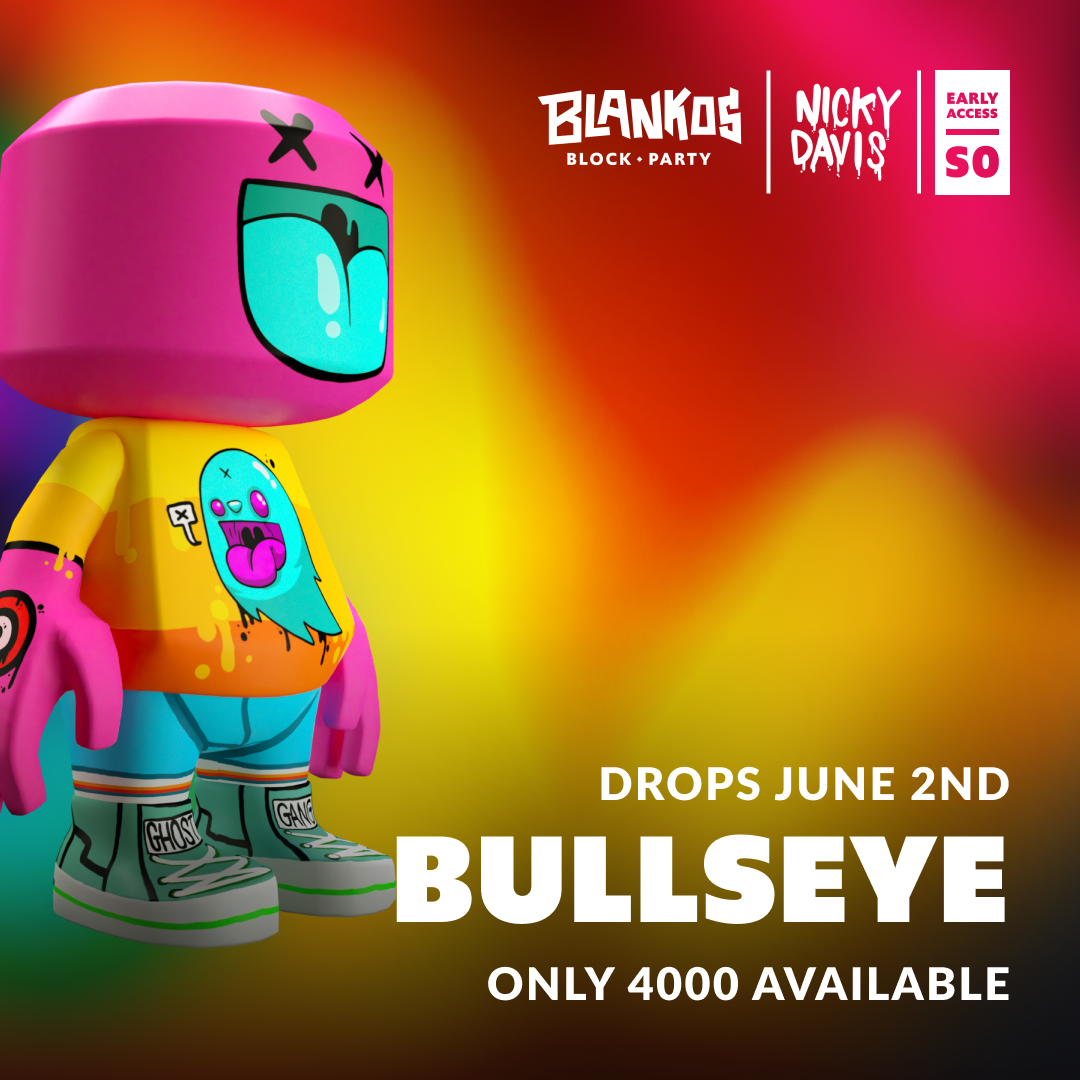 Nicky Davis is our first new artist announced since we launched Private Beta, and this incredibly talented artist is bringing their street art style into Blankos. Nicky Davis' style fits perfectly into Blankos Block Party's art, and Bullseye is a perfect reflection of that. We're very excited to be working with Nicky Davis and we can't wait to see what the future has in-store for Nicky's work.
---