Blanko Brawl Update - Build Content
---
Builders - we've got a lot more ammunition for your creative minds to work with! This update to build mode will come with our Blanko Brawl update on March 23rd, at 11:00 AM PDT / 18:00 UTC! Let's take a look at everything you'll be able to use once this update goes live:
Disappearing Platform
Now you see 'em, now you don't! We're introducing a new prop to our family of Movers: the Disappearing Platform! You'll be able to set if these platforms disappear from touch, or on a timer. You'll also be able to choose if they reappear, or stay gone forever!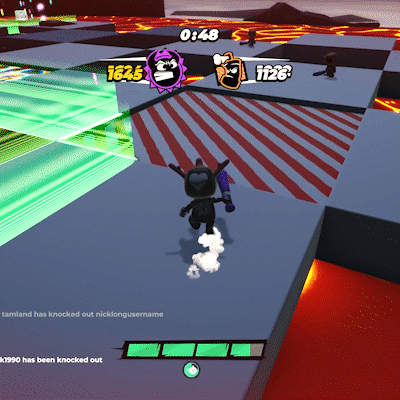 Vibe Cloud Generator
Behold - the Vibe Cloud Generator! This bad boy will spit out vibes all day, every day! This prop is perfect for getting Blankos to go where you want them to go. If it's dangerous, who cares? Do you see how many vibes are over there?!
You'll be able to control how many vibes come out, how long they stick around for, and how often each type of vibe spawns!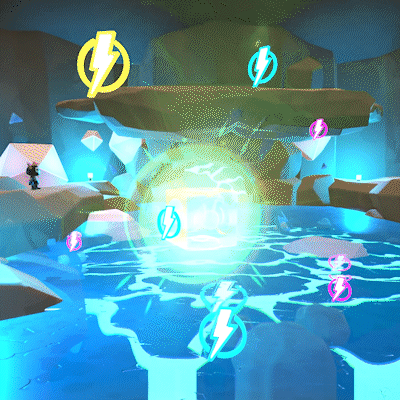 Square Checkpoint
It's cool to be square! This new checkpoint can be resized in both its height and width, independently. This ensures that you have a flexible checkpoint to fit any space you require. It can also be turned invisible - for that seamless progression feel!
Destructible Box
Crack, snap, crash! Destructible props are here in the form of a wooden crate! You can use this prop to hide things like weapons, ammo, and vibes! Also, you can stack them up to block off hidden areas or shortcuts in your map, and leave those players curious enough to crash right through them to discover something new!
Materials & Decorations
We've got a slew of new materials and decoration props for you all to enjoy! Really, it's a lot, and we can't wait to see what parties you all manage to make with these!
New Danger Plane Variant
We've got a new variant coming for the Danger Plane prop! We're oozing with excitement to share this new green substance with you. And legend has it, this is what gave Ultra B Dino their powers!
Danger Balls - Gravity Switch
We've added an option labeled 'Disable Gravity' to our danger balls. This option allows the danger ball to be completely locked to its position, unaffected by gravity or any other force.
---