Amazon Prime Gaming x Blankos The Finale
---
We're excited to announce that we're having all previous claims return for Blankos Block Party with Prime Gaming. This Catch-Up Finale will go live on March 15th at 11 AM PDT / 18:00 UTC and will run until April 15th 11 AM PDT / 18:00 UTC. This Catch-Up will reopen claims on the previous bundles that you've missed out on! If you haven't yet claimed the first five drops, this Catch-Up will enable the claim pages for those of you who missed out on your NFTs!
Keep in mind that this Catch-Up Finale and the minting and tokenization process comes to an end as of April 15th 11 AM PDT / 18:00 UTC. If you've missed that period to go in-game to finalize the tokenization process, you will have missed out on the NFTs from the Prime Gaming drops, and we will not be able to assist you, even if you've previously claimed through the Prime Gaming page.
All the NFTs in the Catch-Up Finale will have been frozen on the blockchain as of April 15th 11 AM PDT / 18:00 UTC.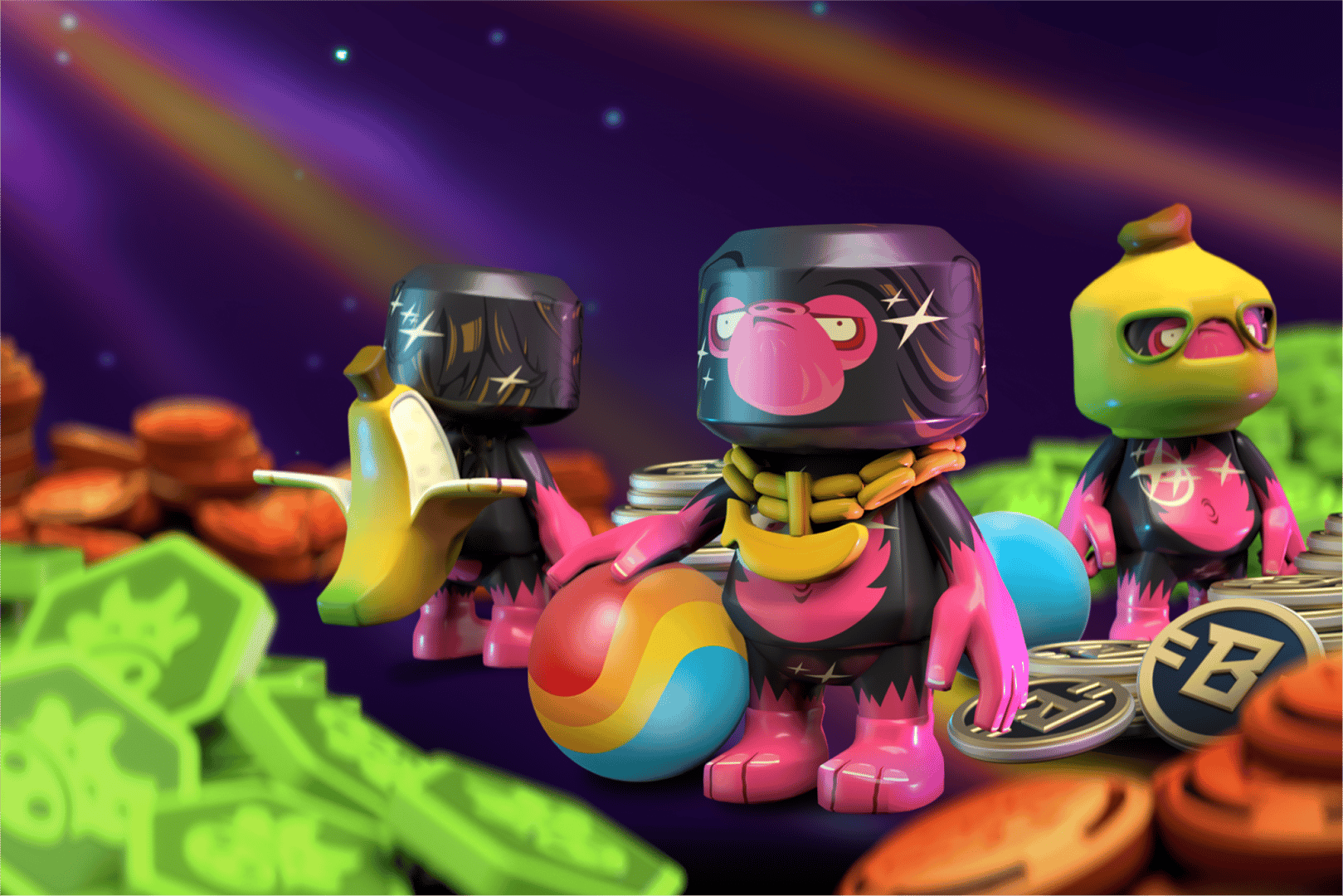 This Catch-Up will reactivate the following to be claimed again, if you haven't claimed yet:
King Karat Blanko
Bananooster flight accessory
Bananclava head accessory
Bananecklace neck accessory
XP Chips
In-game Currency
Gumballs
You must have an active subscription to Amazon Prime to be eligible for this Catch-Up Finale and have a Blankos Block Party account. Link your Blankos Block Party account to Prime Gaming here. Sign-up or learn more here.
Thanks for joining us in the first NFT drops on Prime Gaming! We're so happy we were able to share this experience with you and, hopefully, with more super cool experiences to come! Thanks for your continued support of Mythical Games and Blankos Block Party in early access.
---