---
Tick… tick… tick… BOOM! Season 1 is about to explode!
3 Weeks Until Season 1!
Only 3 weeks left until Season 1, and our countdown to launch continues with another community giveaway, an incoming drop, and more! Read more below for further details on each event.
El Cha Texas Giveaway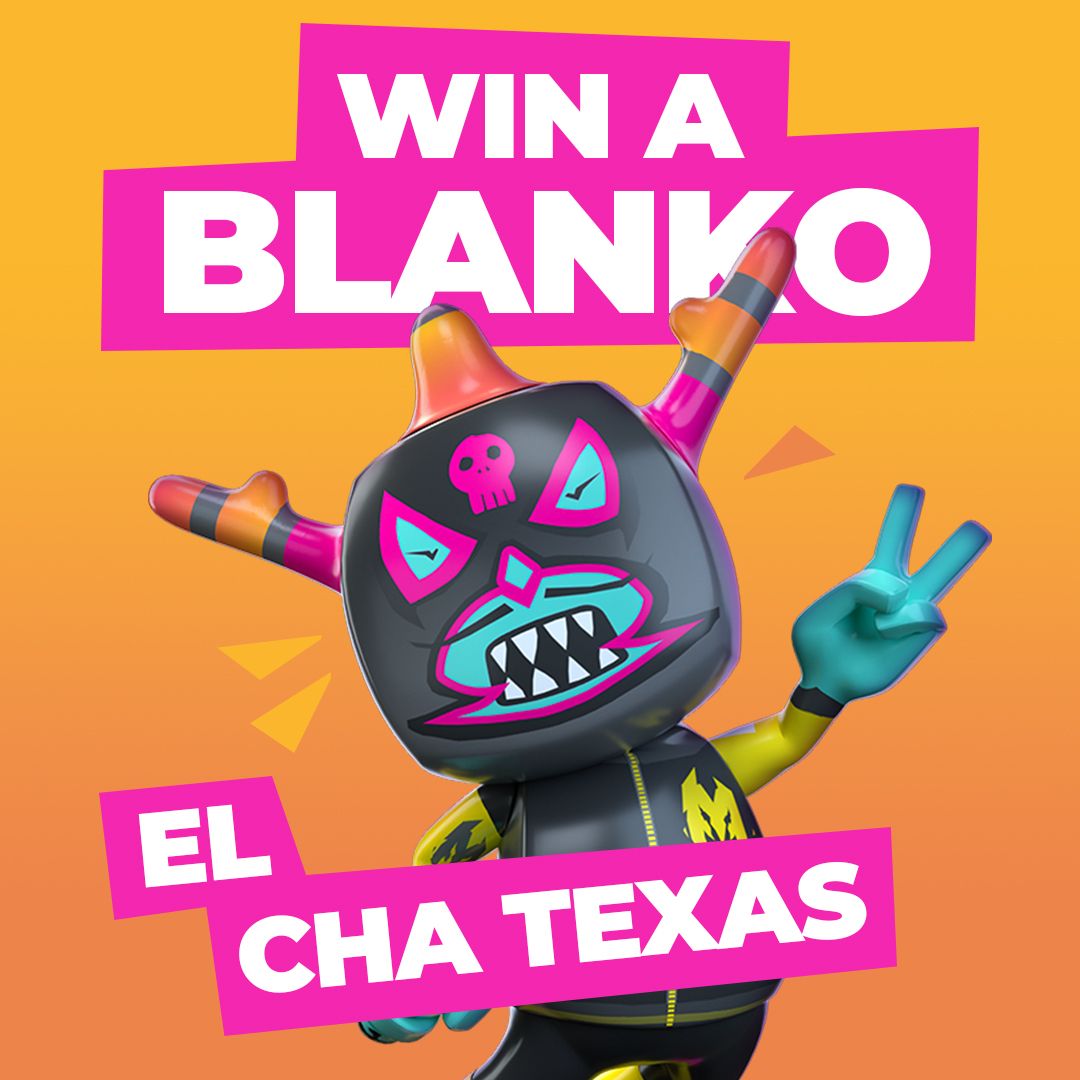 For our second giveaway we will be randomly selecting 10 recipients to receive an El Cha Texas Blanko! Here's how to enter:
Log into the game
Take a screenshot in front of a Taco Stand (of your choosing)
Share your photo as a reply to our Twitter post HERE
Fill out the Google Form
Entries will be accepted from September 9th, 12:00 PM PDT/ 07:00 UTC until September 12th, 11:59 AM PDT / 06:59 UTC. Best of luck!
Incoming Drop
Prepare for a game-changer as brand new Blankos drop next week! The official announcement is still loading...
Season 1 Preview Screenshots
Check out the first reveal of these images from the Season 1 build of Blankos Block Party!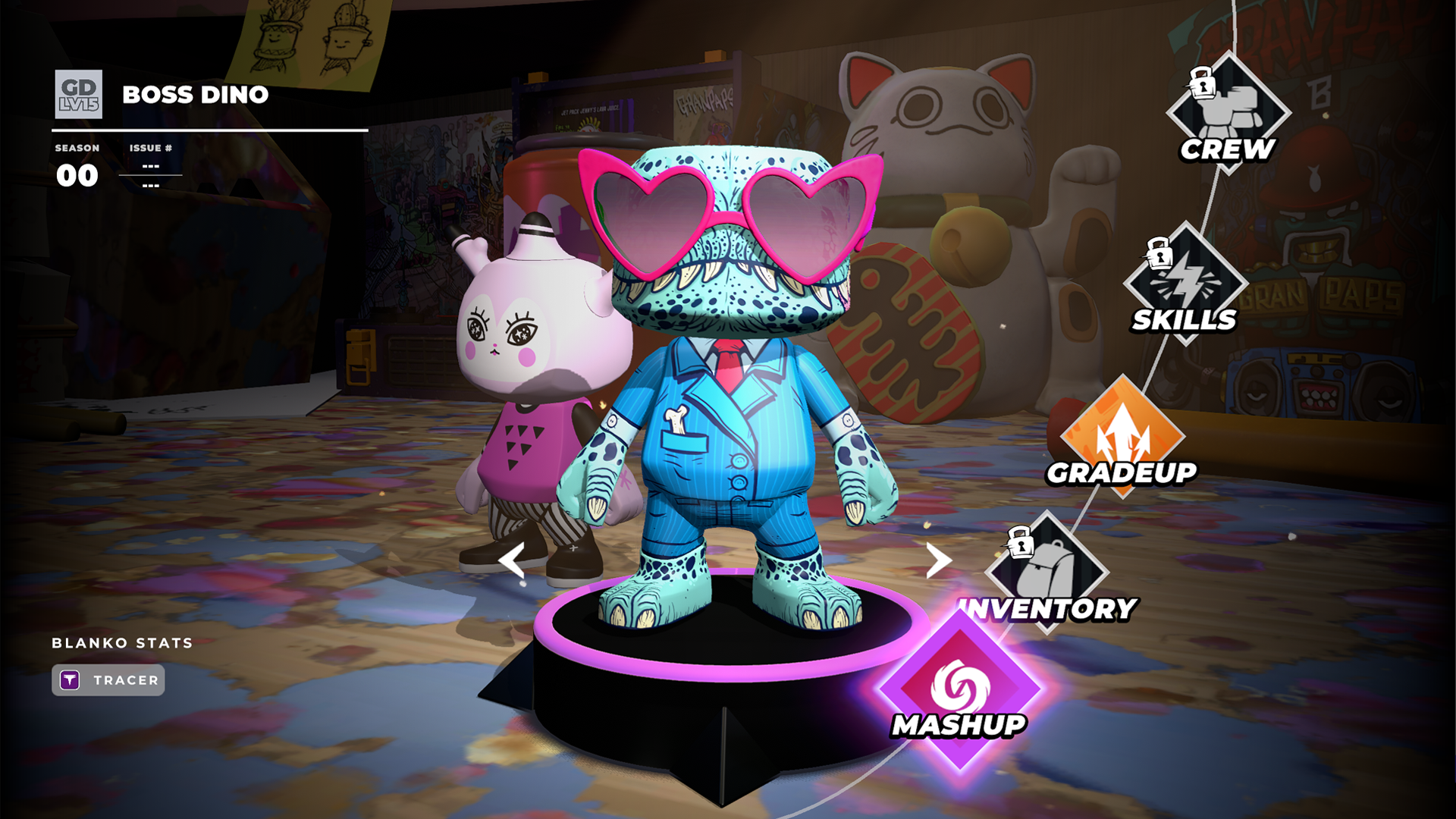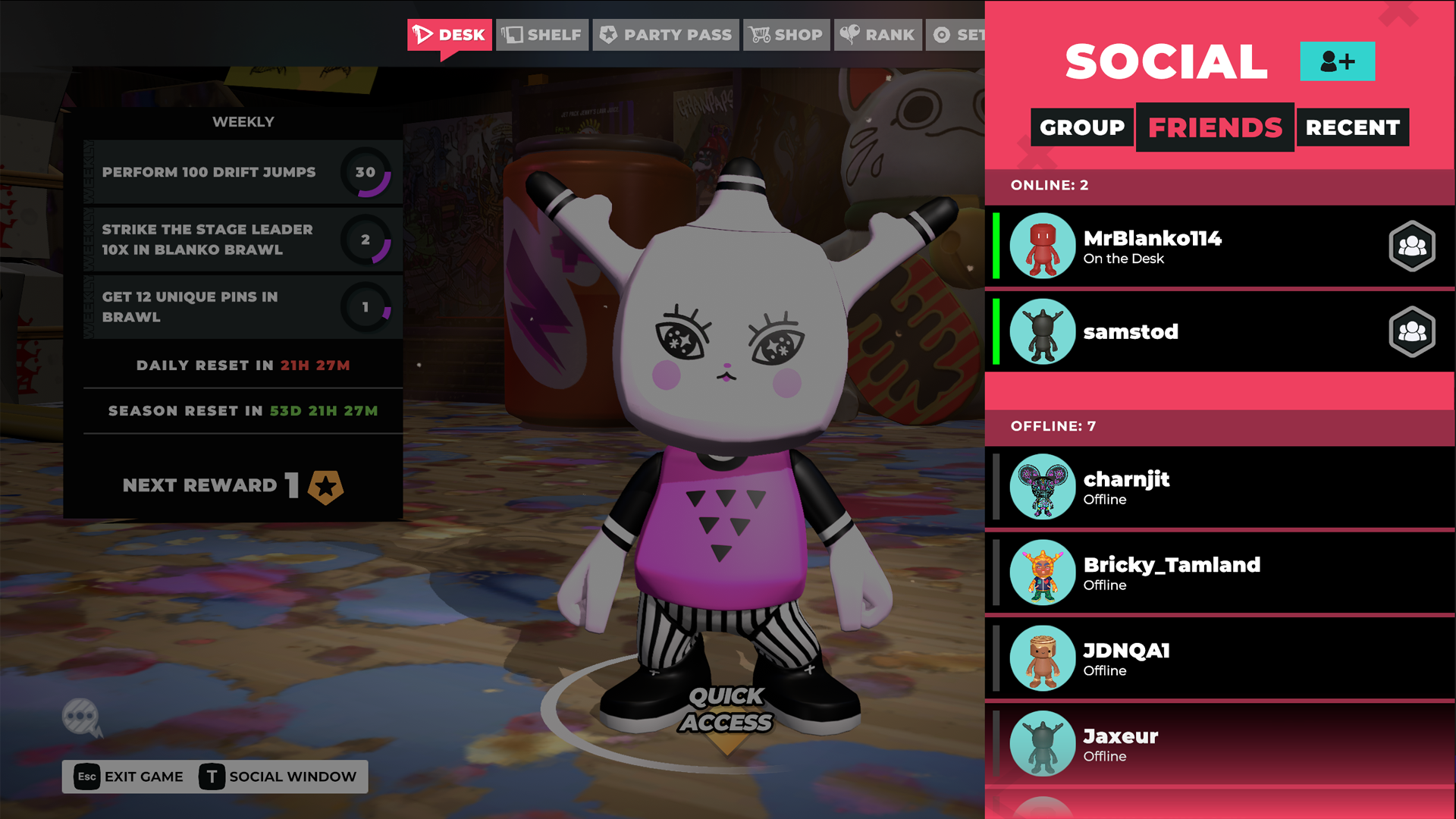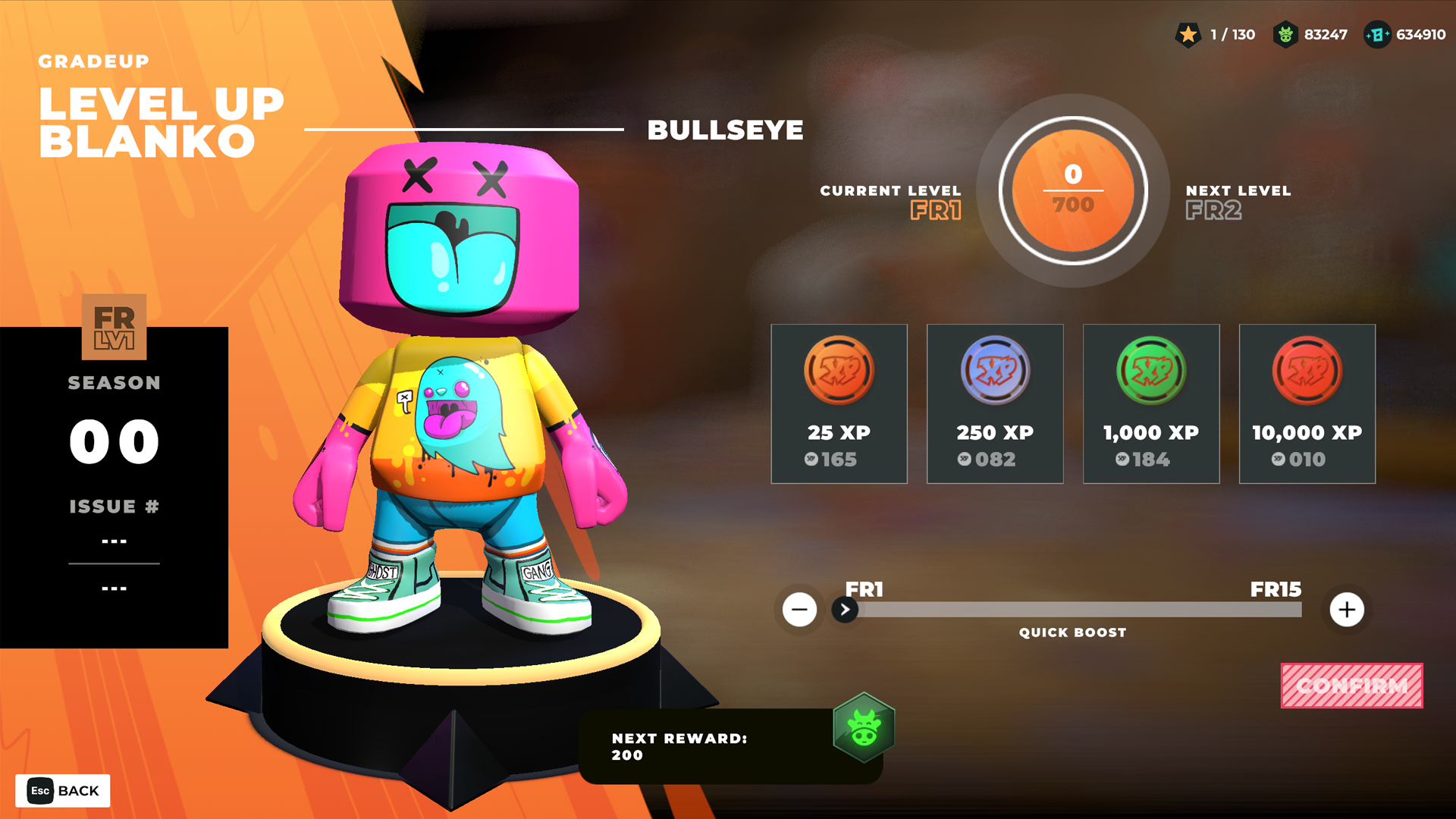 Community Incentive Reward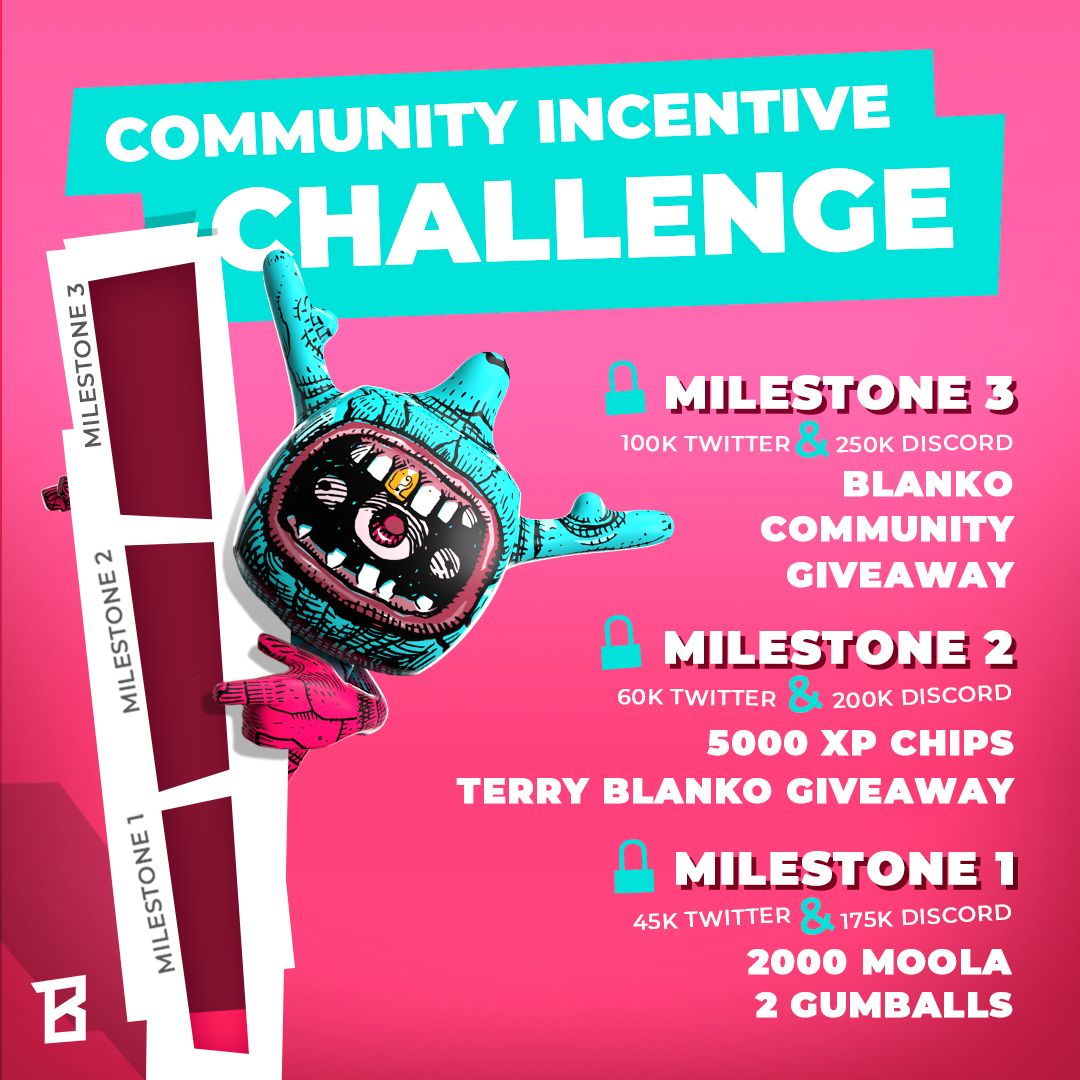 Don't forget - help us power up our community ahead of launch to receive exclusive rewards during the first week of Season 1!
More info on each milestone and their rewards unlocked below:
If we hit Milestone 1 - 45K on Twitter & 175K on Discord - each player to login the first week of Season 1 gets:
If we hit Milestone 2 - 60K on Twitter & 200K on Discord  - each player to login the first week of Season 1 gets:
2 Gumballs
2000 moola
Terry Blanko giveaway is unlocked (1 lucky winner will be selected)
5000 XP Chips
If we hit Milestone 3 - 100K on Twitter & 250K on Discord - each player to login the first week of Season 1 gets:
2 Gumballs
2000 moola
Terry Blanko giveaway is unlocked (1 lucky winner will be selected)
5000 XP Chips
Unlock Blanko Community Giveaway! (more details to come)
---