2023 Lunar New Year Build Event
---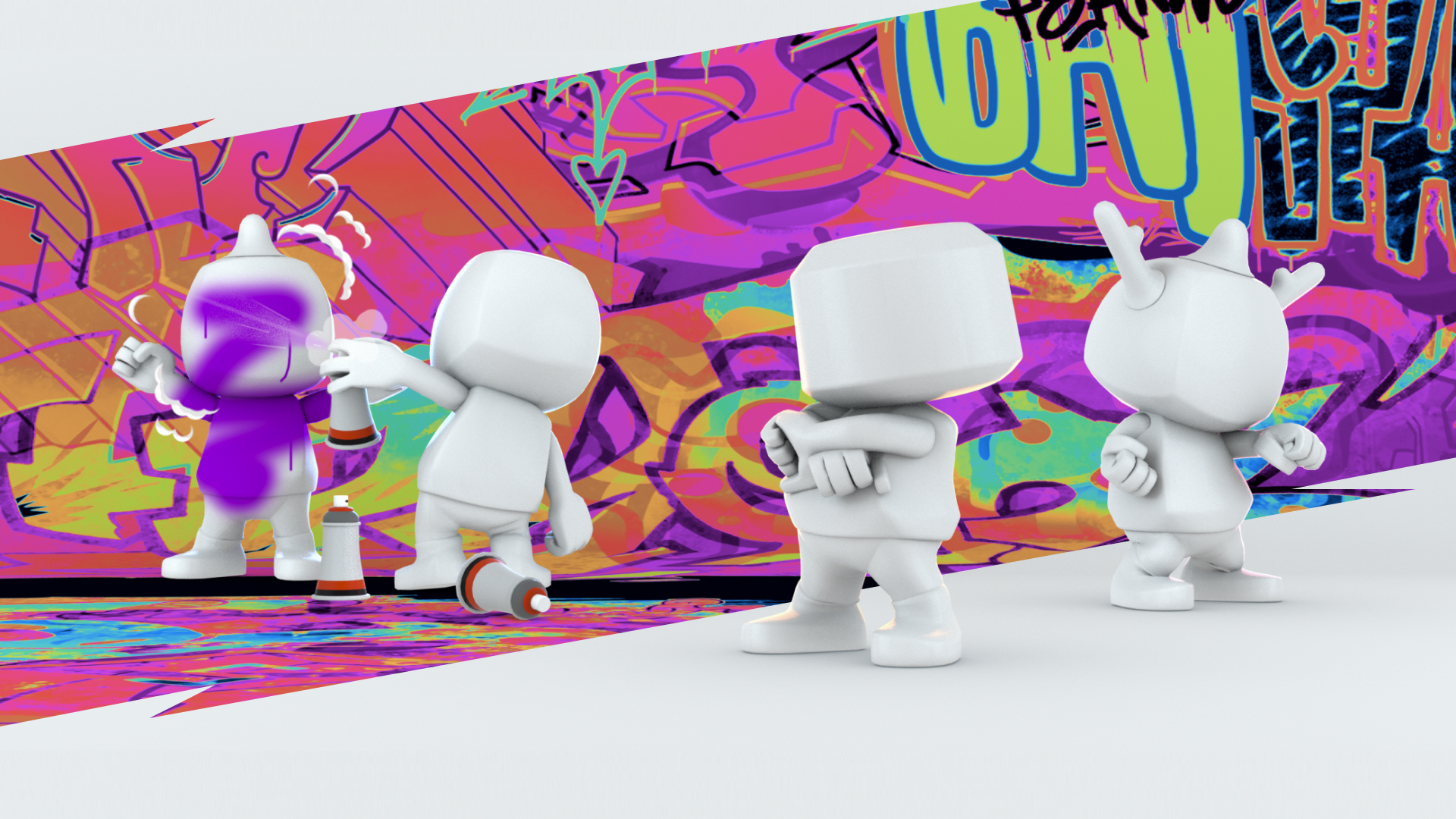 With the Lunar New Year started, we are excited to kick off 2023 with a new community event! Let those creative juices ooze from your brains as you tackle this Build Challenge!
Did we mention that you're not required to have a fully functional stage?
Event Details
Utilize the Build tool to create a new Party, themed to the Lunar New Year or to the Year of the Rabbit. It doesn't matter if it's a functional stage like a Race, Shooter, Vibe Collect, or Target Stage, OR as a Party to show off your Build capabilities and what's achievable through the Build Tool!
Once your Party is created, be sure to use LNY23 at the front of your Party name.
Important Dates
Submission Period
From January 23rd until February 24th at 5:00 PM PST / February 25th at 01:00 UTC, you'll be able to submit your Lunar New Year / Year of the Rabbit themed build piece!
Instructions on how to submit can be found at the bottom of this blog post.
Internal Vote
Between February 27th and March 2nd, we'll have an internal vote to determine the TOP 2 winning pieces!
Winners Announced
On March 2nd, we'll announce the TOP 2 winners!
Community Vote
Starting March 2nd until March 13th, we'll hold a community vote to determine the Community Favorite build piece!
Show Off Winning Builds
On March 17th, we'll do run-throughs of the community favorite and winning parties to show off the creativity of our creators! Join us on Twitch during our bi-weekly community stream to join in and take a deep dive into the top picks and some of our honorable mentions!
Rules
These rules must be followed for your submission to be eligible for any rewards listed above, participation prize included. Any submission found in violation of these rules will be disqualified from the contest.
No copyrighted or trademarked material; all works must be original and created by you. This includes, but is not limited to, game or movie characters, logos, and any existing Blankos within the world of Blankos Block Party.
Your Stage design must be PG. Your design entry must not include the use of drugs or sexualization of any kind.
Only one submission per person, not per account. Any entrant found to have made multiple Blankos or mail accounts to bypass this will result in your disqualification. We will enable the ability to edit your submission, so no worries if you design a Stage you deem better than your current entry down the line!
Additionally, general rules and conditions apply. You can find those listed here.
Prizes
We wanted to have some fun with this set of prizes! We've decided to have some fun with the Lunar New Year/Year of the Rabbit and bring back some familiar faces, purchased straight from the Mythical Marketplace! Unlike our typical events which had a Top 3 or Top 5, we wanted to have the Top 2 for this event!
1st Place
Grandmaster Jin Blanko
Year of the Ox Bell Accessory
Community Chrome Accessory
Heartbreaker's Bunny Ears Accessory
2nd Place
Grandmaster Jin Blanko
Community Chrome Accessory
Heartbreaker's Bunny Ears Accessory
Community Favorite
Grandmaster Jin Blanko
Community Chrome Accessory
And just like previous creative events, we'll be providing a Participation Prize to all of you who submit! This event's Participation Prize will be 5K XP Chips and 2 Gumballs!
Prizes will be granted 2-3 weeks after the winners have shown off via the Community Stream.
How To Submit
Fill out the Google Form, here (coming January 23rd), with the Display name and email address tied to your Mythical account. Be sure to submit a screenshot of your stage via Imgur here. An account on imgur is not needed to upload your artwork!
To upload to Imgur go to the top left of the webpage and click the "New Post" button.
Drop in your artwork
Then, click "Grab Link" and share the link in the Google Form
Criteria
Be creative and have fun! Show off your amazing Building capabilities and flex those brains! We'd love to see what you bring to the table for the Lunar New Year!
---