2022 Winter Holiday Update
---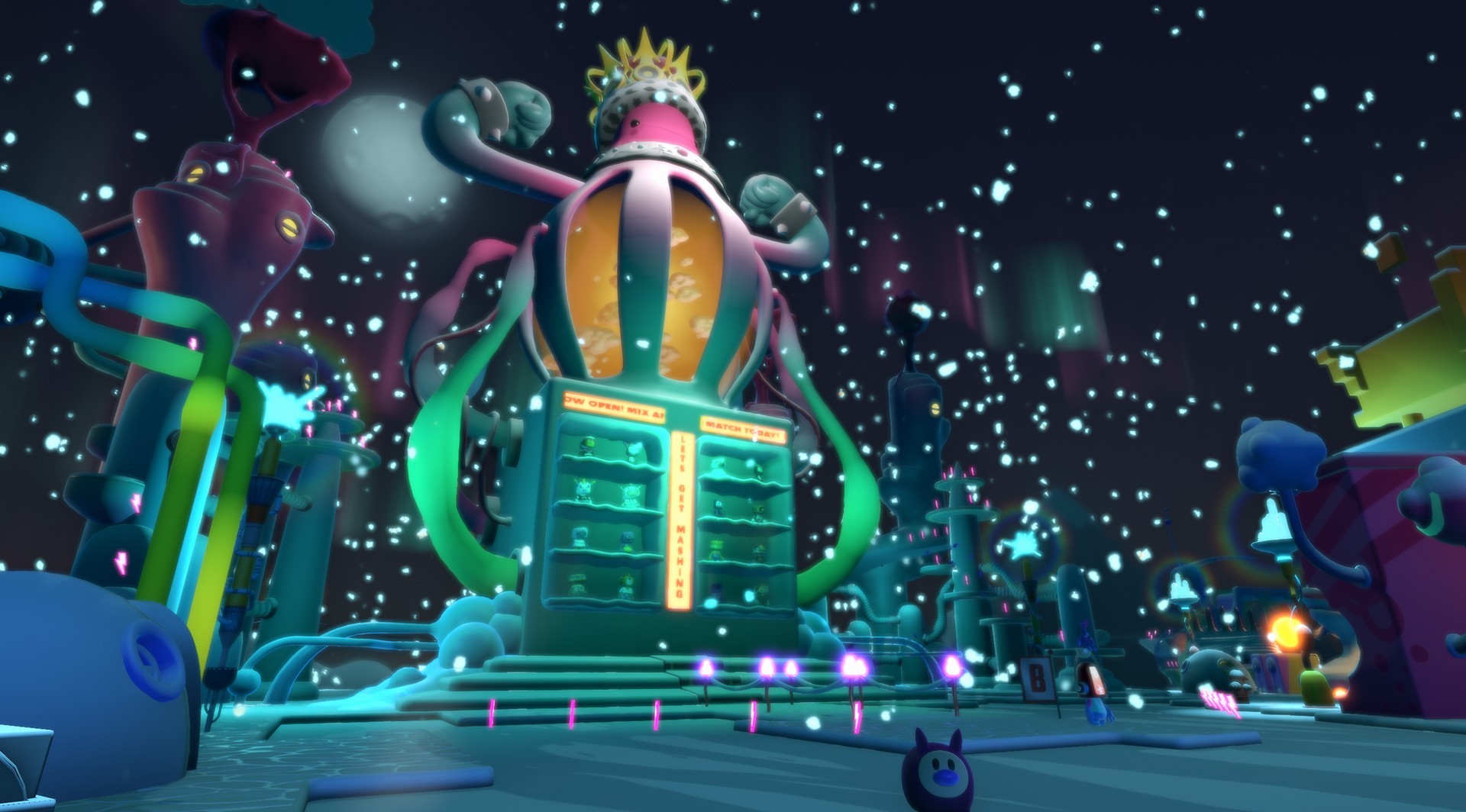 It's that chilly time of the year again, Party-goers!
As the temperatures drop on December 7th at 9:00 AM PST / 17:00 UTC, the festivities get cranked to 100, after a 30-minute downtime at 8:30 AM PST / 16:30 UTC; let's see how the Blankos are celebrating this year!
The Desk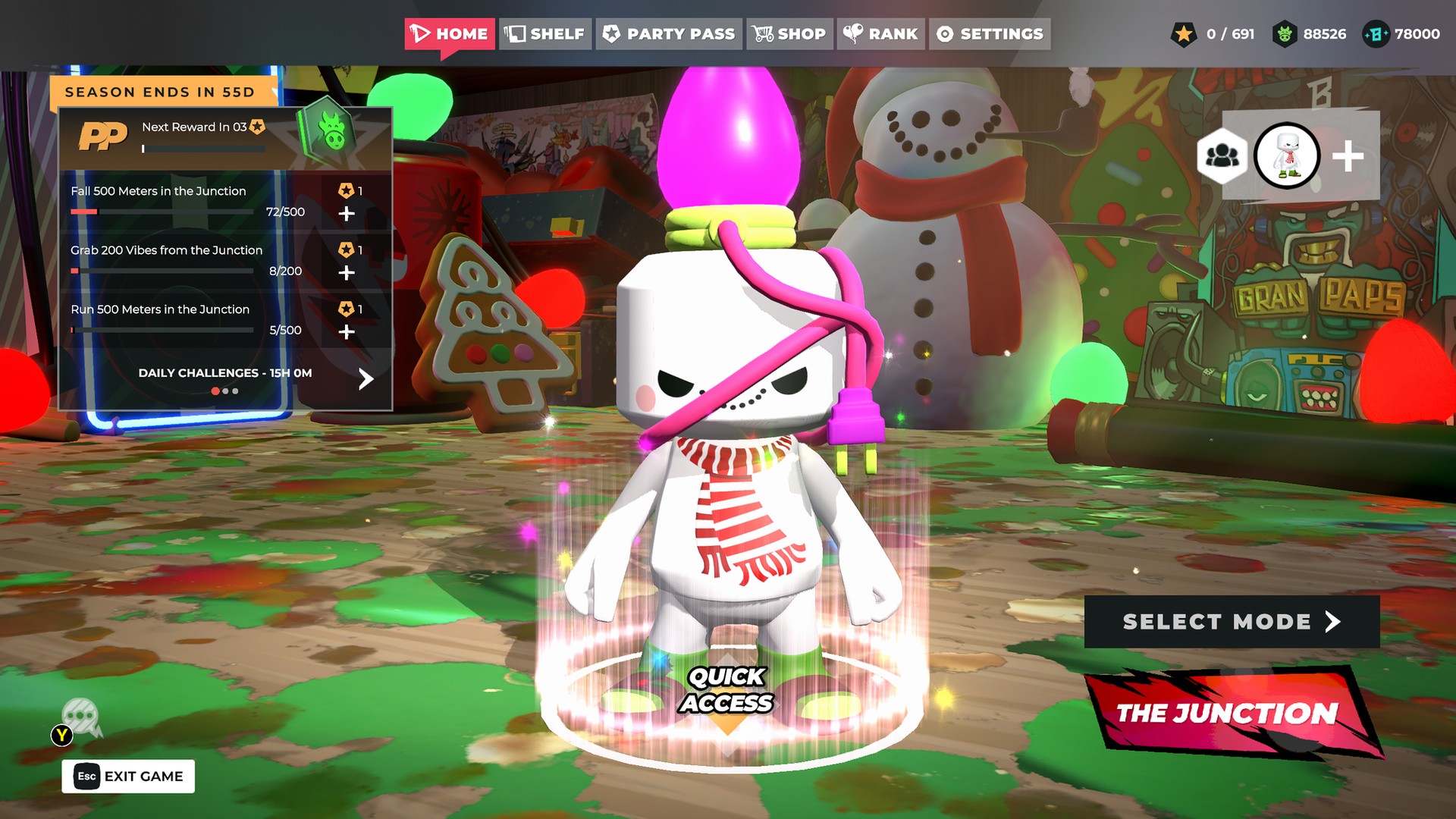 Blankos are ready to get into the holiday spirit by giving the Desk a festive, new makeover!
Featuring cookies, lights, and a snowman, the Desk reaches all new levels of coziness and joy!
Whimsical Winter Junction Takeover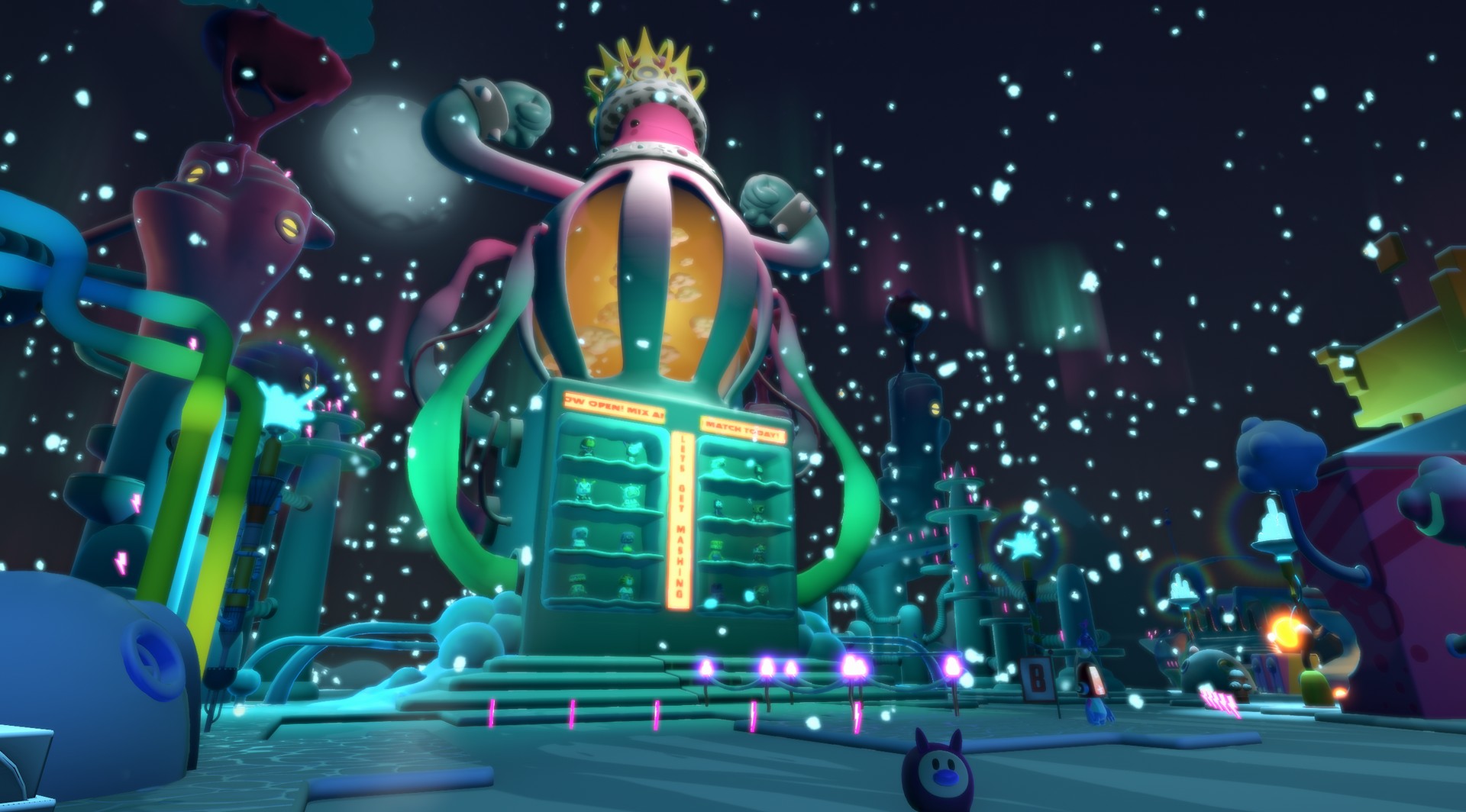 Are you ready to get snowed in, Party-goers? Well, the Whimsical Winter Junction Takeover is here just in time for the holidays!
Featuring a new onesie for the platypi, reindeer, a returning game mode, and a TON of snow!
Snowball Fight
It's back–blasting your foes with snowball-fueled bazookas all in the name of climbing the leaderboard has returned!
Slide on down to Hype Park, what was once a peaceful getaway has become just as chaotic as everywhere else! Dodge hard-hitting, fun-packed snowballs while collecting piles of them yourself and dishing the same love back at your foes!
Shop Update
New Blanko: Sweaty Yeti

It's cold outside but despite protest from his cousins Freddy and Betty, Sweaty's rockin' nothin' but skivvies. This abominable Blanko's on fire from serving up heaters in Block Party after Block Party and he needs the freedom to move—unrestricted by pants.
Sweaty Yeti, by Dan Lish, sprints into the Junction on December 7th, 2022, at 3:00 PM PST / 23:00 UTC!
This new, unlimited Blanko will be available for $9.99 or 1000 Blanko Bucks in our web Shop and in-game!
MashUP COMPATIBLE
---
The Whimsical Winter Junction Takeover will be here until January 18th, so get in there and enjoy the festivities!
---