---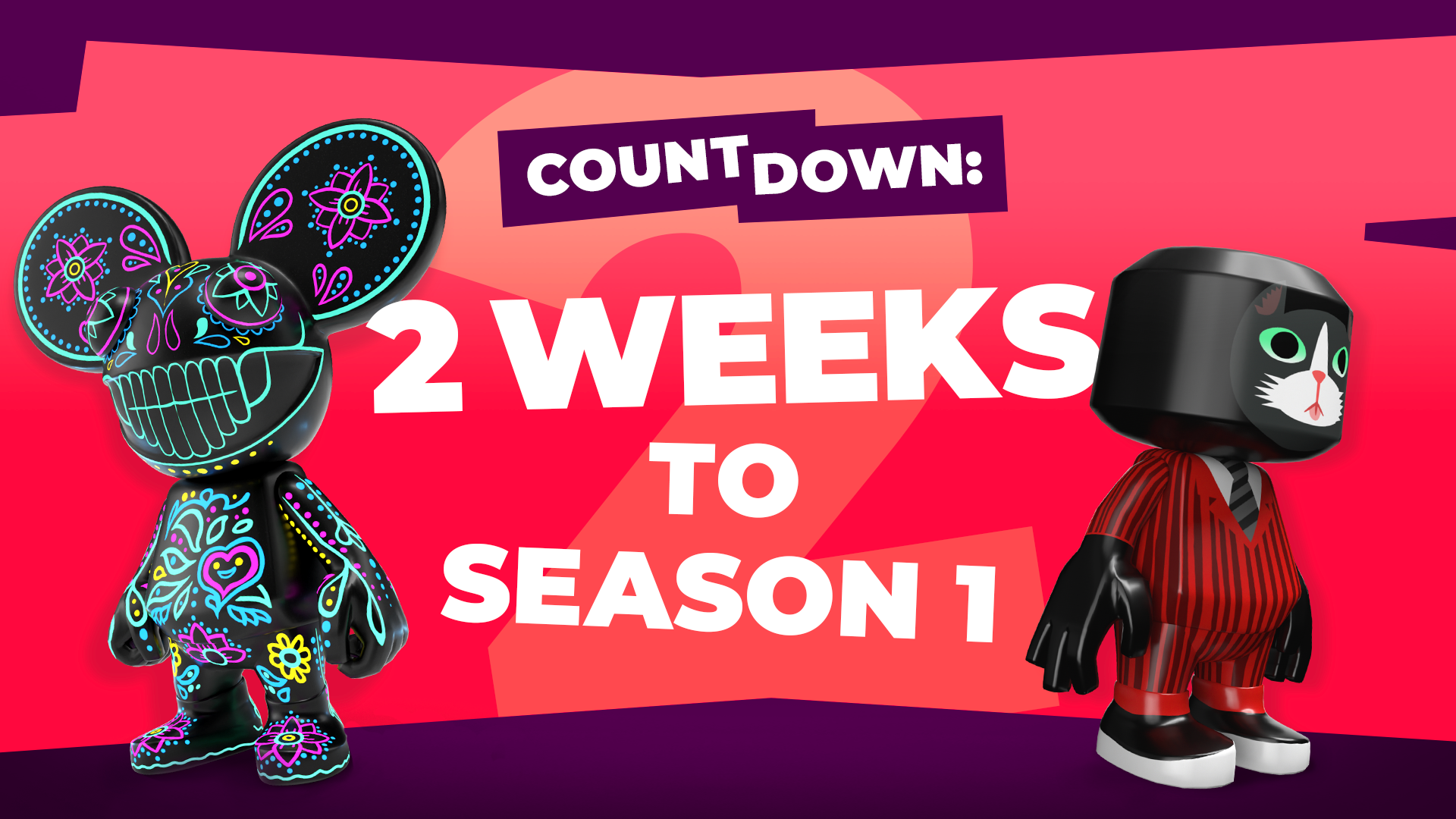 Get ready, party-goers - only 2 weeks left until Season 1! It's never too late to join the party - round up your crew and log in now, because we've got more exciting news and giveaways this week to celebrate our worldwide launch!
Atari Mystery Boxes are live!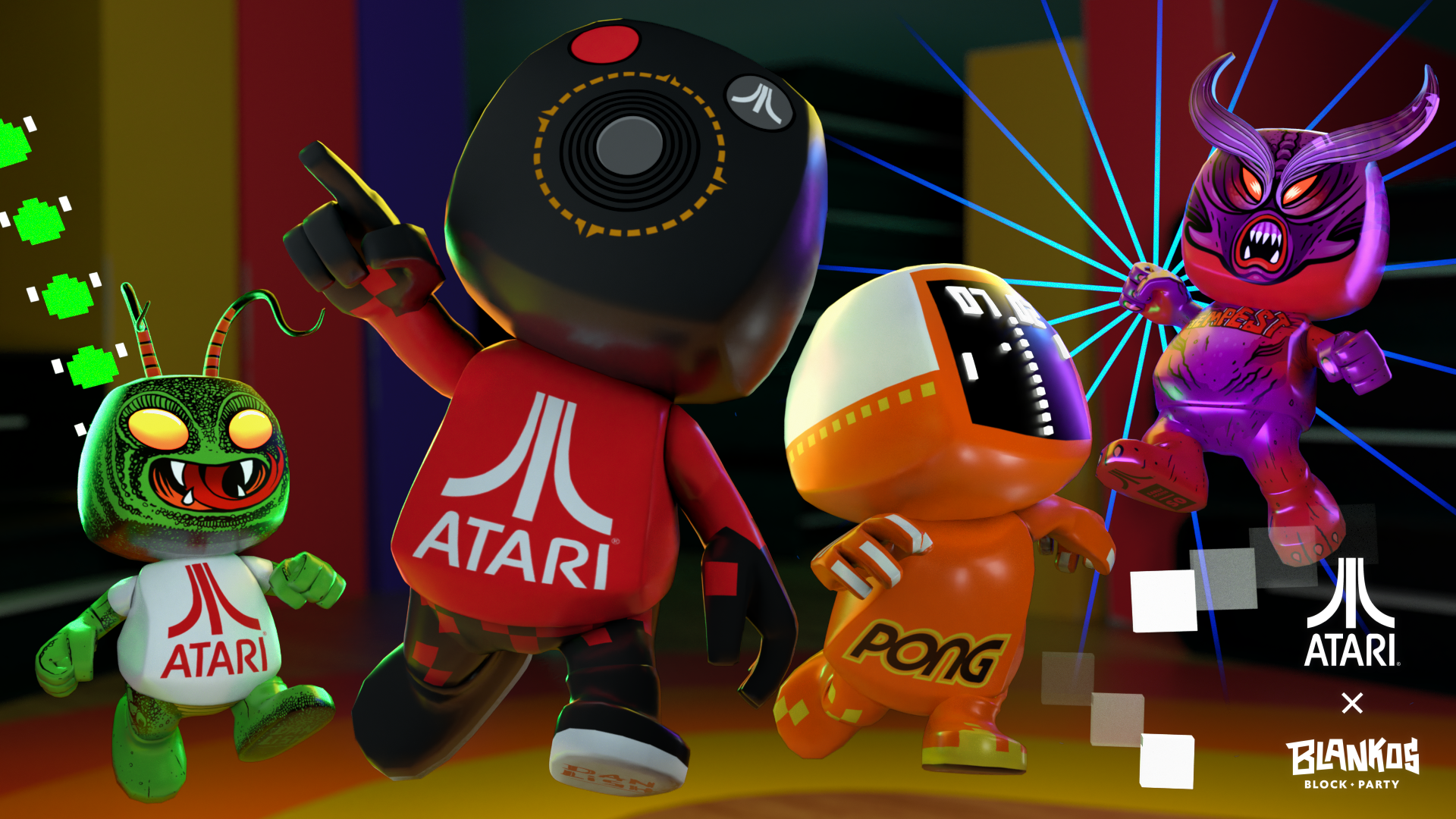 Have you snagged an Atari Mystery Box yet? This sweet retro collection will only be available until October 13th - so make sure to grab some boxes before they're gone!
Each Mystery Box comes at the price of $9.99 or 1000 Blankos Bucks and contains 1 out of the following 4 Atari Blankos with a 25% chance for each Blanko to drop:
Pong
Tempest
Centipede
Joystick
Atari Joystick Blanko Giveaway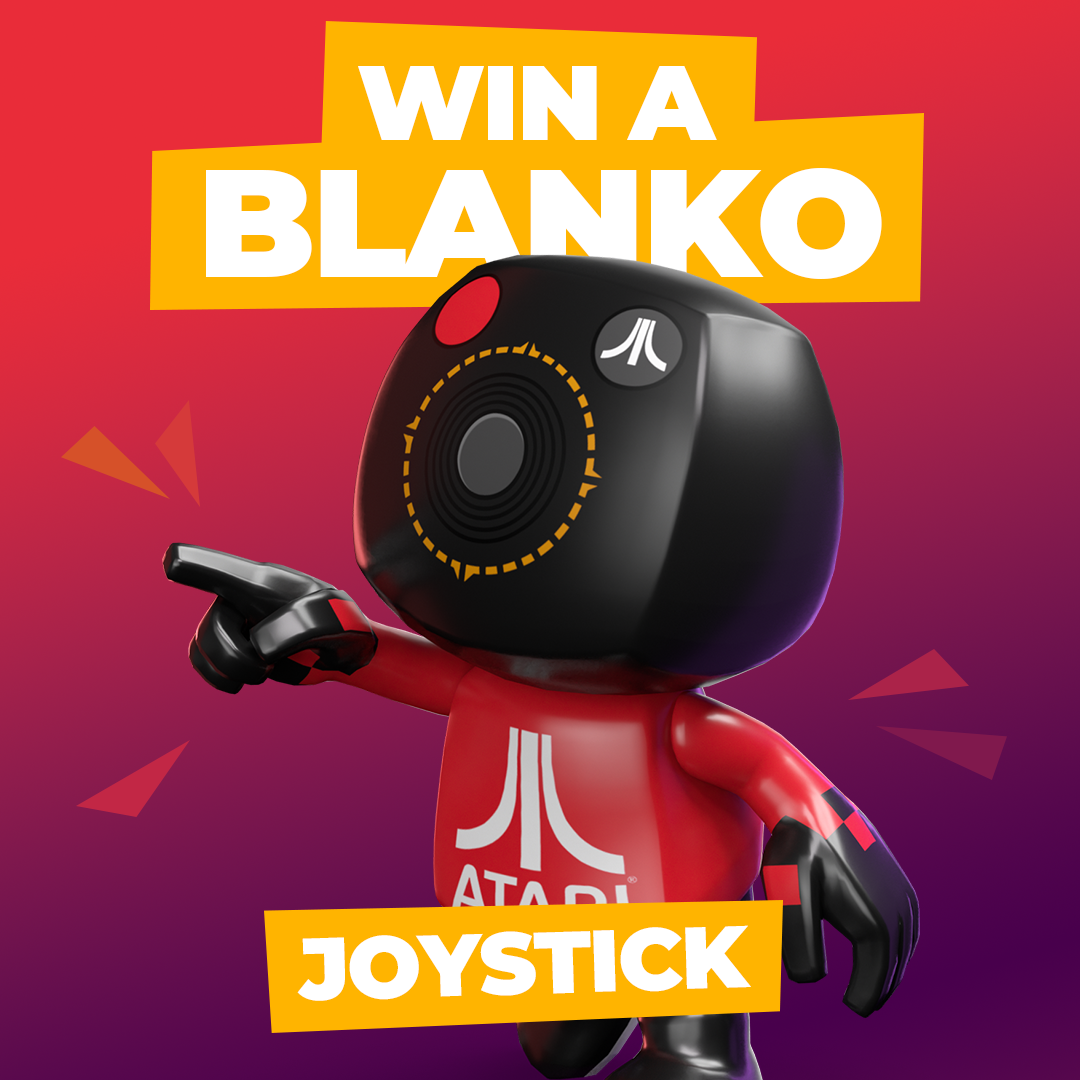 Want to snag a brand new Atari Blanko for free?
For our next giveaway we will be randomly selecting 10 recipients to receive a Joystick Blanko! Here's how to enter:
Log into the game
Take a screenshot in front of the Atari sign in The Junction
Share your photo as a reply to our Twitter post, here
Fill out the Google Form
Entries will be accepted until September 19, at 11:59 AM PDT /18:59 UTC. Best of luck!
Community Incentive Reward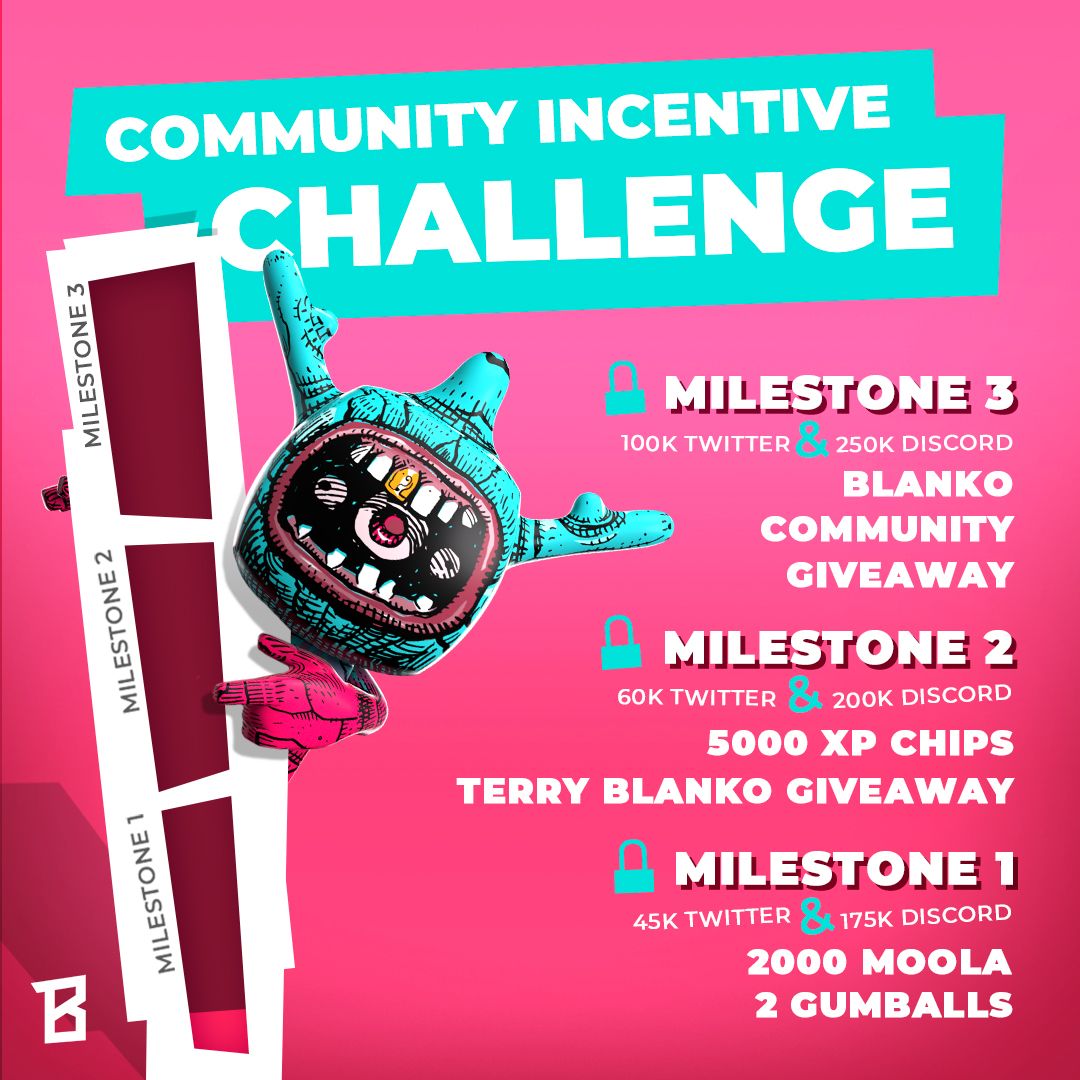 There's still time! Spread the word and invite more peeps to Blankos before world-wide launch to receive exclusive rewards during the first week of Season 1!
More info on each milestone and their rewards unlocked below:
If we hit Milestone 1 - 45K on Twitter & 175K on Discord - each player to login the first week of Season 1 gets:
If we hit Milestone 2 - 60K on Twitter & 200K on Discord  - each player to login the first week of Season 1 gets:
2 Gumballs
2000 moola
Terry Blanko giveaway is unlocked (1 lucky winner will be selected)
5000 XP Chips
If we hit Milestone 3 - 100K on Twitter & 250K on Discord - each player to login the first week of Season 1 gets:
2 Gumballs
2000 moola
Terry Blanko giveaway is unlocked (1 lucky winner will be selected)
5000 XP Chips
Unlock Blanko Community Giveaway! (more details to come)
---